With levels of fame that increasingly rival those of traditional celebrities, many YouTube stars now have the opportunity to negatively or positively impact the lives of their viewers. Some creators may choose to present their audience with hacks guaranteed to make their lives easier, while others partake in the latest trending challenge.
However, unlike many of her peers, YouTuber Kendall Rae not only provides her fans with thought-provoking content, she also uses her following of nearly 800,000 subscribers to stand with Thorn, a socially progressive software company, and raise awareness for sexually abused and exploited children.
Rae began her channel six years ago, in 2012, when she uploaded her first video, "7 Deadly Sins of Beauty," a beauty guru's twist on the Biblical sins, in which she shows off everything from her most inexpensive makeup product to the item that gives her the most self-confidence.
Back then, her channel used to be categorized as a beauty channel, with videos including product reviews, makeup tutorials, look-books and, of course, "Boyfriend Does My Makeup" videos.
As Kendall Rae started attracting a larger following, she would sprinkle in content that better reflected her personal interests, such as astrology. Over the years, she developed a better understanding of the type of videos she wanted to present, and her channel began to slowly shift to topics like conspiracy theories, crime videos, unsolved mysteries and paranormal activity.
She started a lot of different series on her channel, one of the most popular being "Where Is," which she started in January 2017. In the series, Rae dives into a missing-persons case to help spread awareness of the lost people by retelling their story and showing their photos.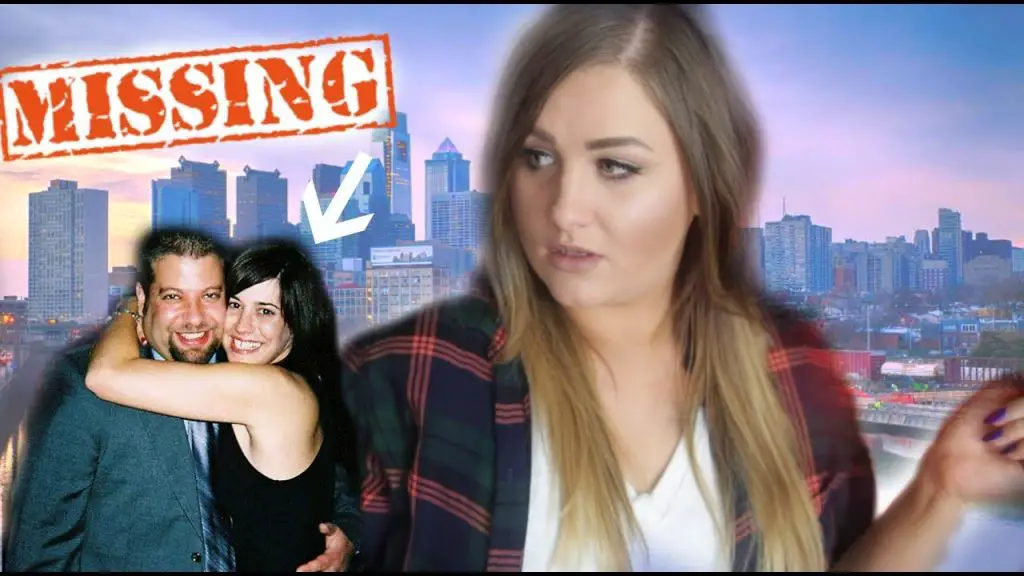 Her audience quickly fell in love with the "Where Is" series, and her first video, which analyzed the case of Madeleine McCann, skyrocketed to nearly one million views. She emphasized in the video the importance of sharing these stories on a platform no matter how small.
"If someone happens to see one of my videos and recognizes the person, then hey, maybe we'll solve one of these cases," said Rae. "It's a long shot, but maybe." On June 1, 2017, Rae announced that she wanted to make a more active impact, and after coming across the organization Thorn, she decided to lend them a helping hand.
In 2009, after watching a documentary exposing sex trafficking in Cambodia, actors and then-couple Ashton Kutcher and Demi Moore created DNA, a technology company focused on eradicating sex trafficking, which they would later rename to Thorn in 2012.
Kutcher, after doing his own research, learned that 70 percent of child sex trafficking in the United States happens online. "This was a medium I had a lot of experience with where I knew a lot of folks who could help," Kutcher told W Magazine last year.
Thorn works with law enforcement to help bring an end to the sexual exploitation of children by building software that will make it easier for authorities to track victims and criminals. The non-profit first started the fight by researching instances of exploitation to try to find a recurring link that would lead to possible solutions.
Thorn partners with major businesses, such as Microsoft, Twitter, Snapchat, Yahoo, Google and many others, who are committed to helping the team build technology to save children from Internet abuse.
Their partnerships led to the creation of Spotlight, which investigates information using machine learning to help authorities identify disturbing ads involving minors. The feature matches photographs and creates profiles, making it easier to track individual cases, which is why 5,000 officers and 1,430 law agencies across the United States and Canada currently use it.
The technology, which has been used in more than 21,000 cases and has reduced search time by 65 percent, has helped catch 6,553 traffickers and found 18,119 victims, 5,791 of which were children.
Thorn also established other programs including Project Vic, a network that tells law enforcement to eliminate cases other agents are researching to draw attention to unseen cases, and BEFREE, a text code that allows victims and onlookers report suspicious activity. Thorn currently works in the U.S., but Kutcher has indicated that they plan to expand to other parts of the work.
"We have some research that suggests that people exposed to images of child sex abuse are more likely to commit a hands-on offense," Kutcher told W Magazine. "And so our next big initiative is to eliminate all child pornography on the Internet. It's a pretty ambitious goal, but I think we can do it."
In her "Where is Kyron Hormon" video, Rae revealed that she will be selling monthly limited-edition merchandise, with 100 percent of the proceeds going to support Thorn. To keep the designs exclusive, she will unveil a new one every month and it will only be available for 21 days.
She's not working alone either. Instead, she has enlisted the help of subscribers whose social media links are provided in the description of the video. The subscribers make designs that they believe are both fitting for the channel and represents who they are as an artist.
"I just think it is such a cool way for us all to get involved and give back. I am excited to see how much we can raise for Thorn," said Rae. In her first month's campaign, she raised over $1,500, and currently, she has fundraised a total of $11,486 for the organization.
The U.S. Department of State found that recent advancement in technology is greatly contributing to the mismanagement of children. Increased knowledge of computers and gadgets should not be enabling the objectification of kids.
Fortunately, the products and services created by Thorn could reduce this epidemic. You can help sexually abused children by checking out Kendall Rae's online limited edition store, educating yourself or donating to Thorn.