Nia Wellman, who's better known as Nia Imani on YouTube, started making silly videos with her cousins in Lithonia, Georgia, years ago, long before she ever considered making video tutorials on how to style natural African-American hair.
But, when Wellman got to high school, her classmates began asking her how she did her hair, which sparked the idea to start her own YouTube channel dedicated to natural hair videos, beauty and fashion.
That passion and love for all things beauty has led Wellman to a successful vlogging career, as she's now amassed over 100,000 subscribers and has 800,000 views on one video alone. "For me, my main goal is that I'm a resourceful tool," Wellman says. "It's one thing to just blog, but I want to be a resource."
While it might seem like an everyday task to many, the craft of styling natural hair has fallen somewhat by the wayside in the African-American community, for both a variety of political and practical reasons. In the black community, little girls often get perms or go to a salon, so they don't know how to work with their own hair.
As a result, a lack of general know-how regarding natural hair has spread through a generation, leaving many women going into college unable to properly take care of their hair.
In one video, Wellman talks to the camera as she discusses her everyday makeup routine, one perfect for going to school or work, and it's as if you're right there with her. She's very comfortable talking to the camera and radiates confidence.
She begins by taking viewers through her entire makeup routine, starting with her Mario Badescu rose-water facial spray and moving on to her favorite concealer, foundation, bronzer and eye products. While Wellman is demonstrating her makeup routine, her personality shines through as she explains to subscribers why she's chosen the products she's using.
In one of her most watched videos, a tutorial with over 500,000 views, Wellman films her hair stylist giving her Ghana braids and gives the viewer a step-by-step look at the process, including what products were used, what type of braid was used and the techniques her stylist used to get the final product.
Feed In\Ghana Braids ft @Handz_4_Strandz
In another hair video, this one with over 400,000 views, Wellman demonstrates how she goes from curly, natural hair to straight, shiny hair. She shares which hair tools and products she uses to reach the style, all while keeping the viewer engaged with her outgoing personality.
Through her videos, Wellman has become a part of a growing movement for black women to embrace their natural hair. Known as the natural-hair movement, the trend, which has risen in prominence since its de facto birth in the early 2000s, focuses on teaching woman of all ages how to style and love their natural follicles.
More specifically, according to the website Curl Centric, the movement aims to encourage women with African ancestry to celebrate and enjoy the "natural characteristics of their kinky, curly, hair texture."
With its many awards and exclusive screenings across the country, the 2005 documentary "My Nappy Roots: A Journey Through Black Hair-itage" is considered one of the forerunners of the movement. The documentary, which covers over 400 years of hirsute history, showed the Afro hair culture and its journey from Africa to the Americas through the slave trade.
Then, in 2009, comedian Chris Rock made a documentary, titled "Good Hair," which re-sparked the debate about popular, yet highly unsafe, chemical straighteners used to tame black women's hair. Indeed, while the natural-hair movement has made strides in the last decade, it still has some way to go.
According to Curl Centric, over 90 percent of African-American women have straightened their hair at least once and relaxers still constitute a large percentage of beauty purchases by black women.
While the movement that Wellman promotes encourages black women to become familiar with their hair's natural maintenance, she is quick to remind that the end goal is not create a homogeny of style. Even though statistics, such as the one above, position curling and relaxing hair as antithetical to the goals of the natural-hair movement, Wellman's main priority is education.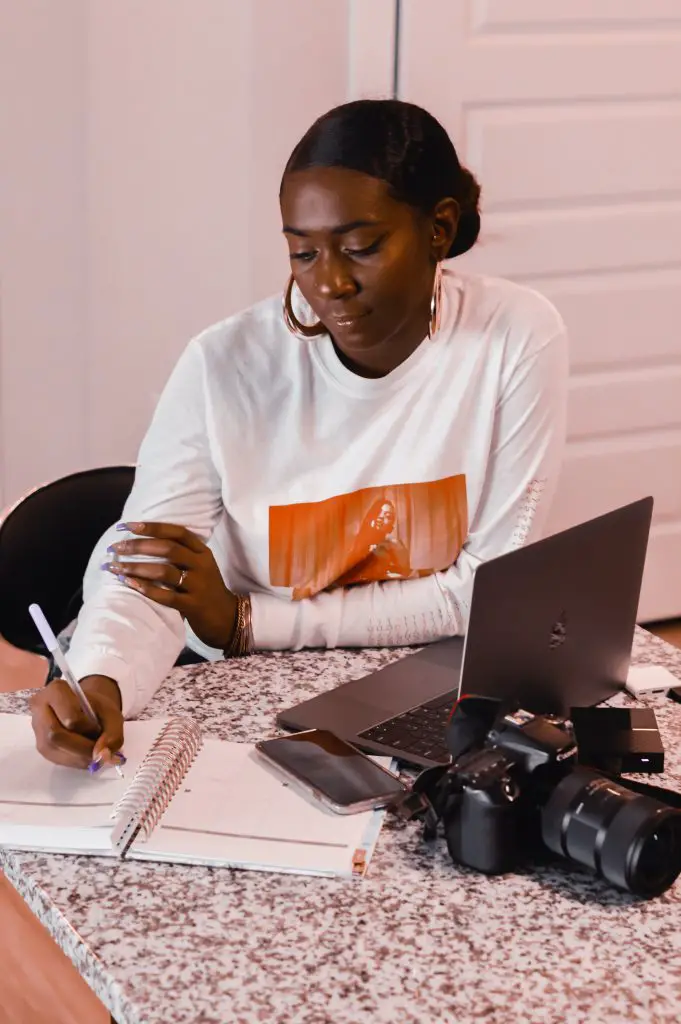 Every woman, black or otherwise, should be free to dress and style themselves as they see fit; Wellman is concerned only with providing young black women the ability to rock a natural look if they want, not to create a dynamic of shame that positions natural as superior or inferior to any other fashion.
Though Wellman is working against a decades-long lacuna in Afro know-how, she's not alone in her efforts to put natural hair back in the spotlight. A slew of black female celebrities, such as Solange Knowles, Lupita Nyong'o and Viola Davis, have all said goodbye to chemical hair treatments in favor of their untreated hair, which has bolstered the appeal of natural hairstyles.
Sales of harsh hair-straightening chemicals, which peaked at $750 million in 2013, have decreased by 25 percent in the last five years and are projected to decrease by 45 percent by 2019, according to Curl Centric.
And, thanks to YouTube, vloggers like Wellman have a platform to educate girls and women across the globe about hair density, hair types, which hair vitamins to take, how to transition from relaxed to natural hair, hair textures and more.
With close to 300 videos on her channel, Wellman has been able to teach her loyal subscribers everything from how to straighten natural hair to which gels work best for stubborn follicle. "I never started YouTube for popularity. I just wanted to educate people on what I knew," Wellman says. "That is still my main goal."
In addition to her hair-related videos, Wellman also shares shorts called "chit chat" videos, in which she speaks directly to her viewers about her life and how to grow a business on YouTube.
In these videos, it becomes apparent that the Hampton University student is more than a talented beautician; she's a burgeoning entrepreneur, one who has identified a market ripe for the taking and capitalized on of her ability and natural charisma. Though she is demure about her charm, technique alone does not a YouTube star make.
Chit Chat GRWM: Life Updates, 2018 Goals, Dating & College | Nia Imani
Still, Wellman insists, her main priority is remaining authentic and helpful. "Some YouTubers put on a façade," she says. "But I don't want people to think that off-camera I'm a perfect person. There's no difference between you and me. My videos are just me being who I am."
Wellman, however, has little to worry about when it comes to her genuineness. In the age of social media, maintaining a polished personal brand can be paramount for influencers, but for YouTube stars like Wellman, their medium makes such curation nearly impossible.
Spending hours on camera, ad-libbing and speaking off the cuff constantly leaves little room for veneer, which means that Nia Imani, the YouTube cause célèbre with whom fans have fallen in love, is little different than Nia Wellman, the Hampton University junior. Wellman's popularity, in other words, is in large part a result of the intense likability of her authentic self.
This charisma is apparent in her interactions with fans, both over social media and in person. She routinely reaches out to subscribers through Instagram, YouTube and Twitter, and even hosts meet and greets, which have led many to consider her a role model, a title that she is reluctant to embrace.
"The word has a lot behind it, but I can definitely say I am an inspiration for people to be themselves," Wellman says. "I want to show people that whatever you want to do, you can do it."
Her desire to inspire others helped lead to Campus Curlz, an organization she founded last year at Hampton University with fellow student Kiyanna Monore.
The mission statement of the group echoes Wellman's personal motivations, in that, as a natural-hair and service-based organization, it aims to enhance, educate and uplift those on campus and in the community through educational support and service.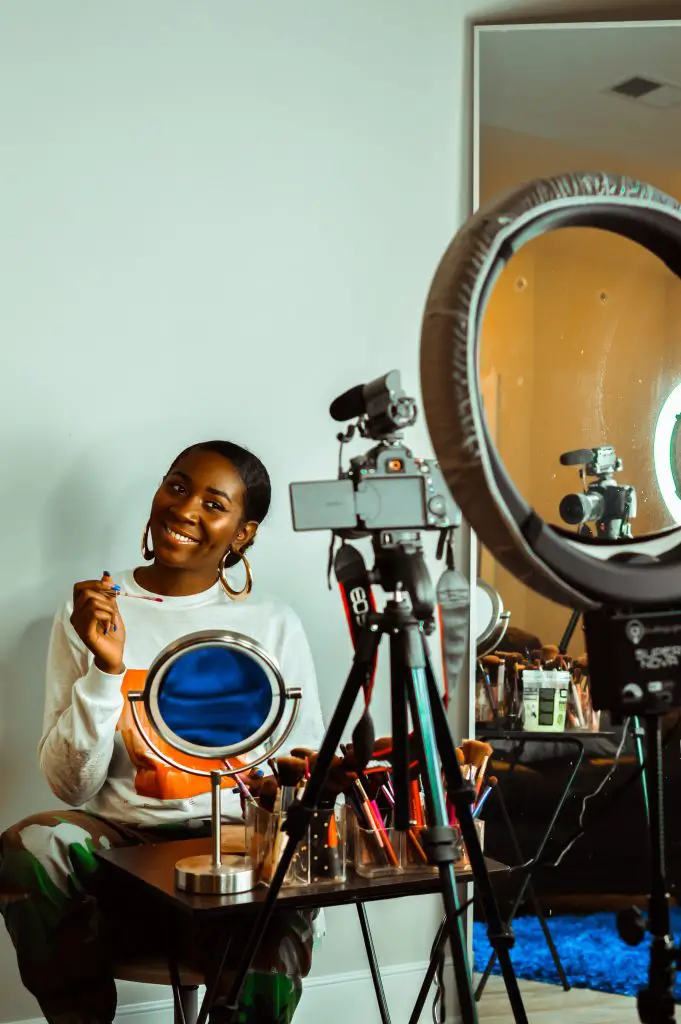 Even though the organization is just a year old, they have expanded to 500 members at 27 other universities across the nation, from the University of California, Los Angeles, to the University of Connecticut just this semester.
While the organization puts an emphasis on natural hair, Campus Curlz also focuses heavily on outreach programs that highlight important political issues that go beyond college life and hair styling. Each chapter hosts a variety of events on campus, ranging in topic from DIY deep conditioner nights to showcases of solidarity with sexual-violence victims.
They also have Campus Curlz Goes Green, a recycling initiative, to show people that the world of beauty products can also be environmentally conscious. Each chapter also hosts an annual event, called Natural Hair Inside Out, that Wellman put together, in which members talk about different hair densities, hair types, give healthy hair tips and promote hair positivity and education.
Outside of her philanthropy and YouTube videos, though, Wellman has an entirely different passion. Though many of her motivations remain the same — helping women of color give themselves the tools they need to thrive — Wellman's interest in technology, specifically coding, has little to do with her success as a YouTube personality.
The communications major has been coding since she was a little girl, and sees the arena as another professional field that would benefit from a more diverse workforce.
This month, Wellman was invited to attend South by Southwest (SXSW) to participate in the Opportunity Hub, an initiative to increase opportunities in the tech industry for diverse, high-potential students.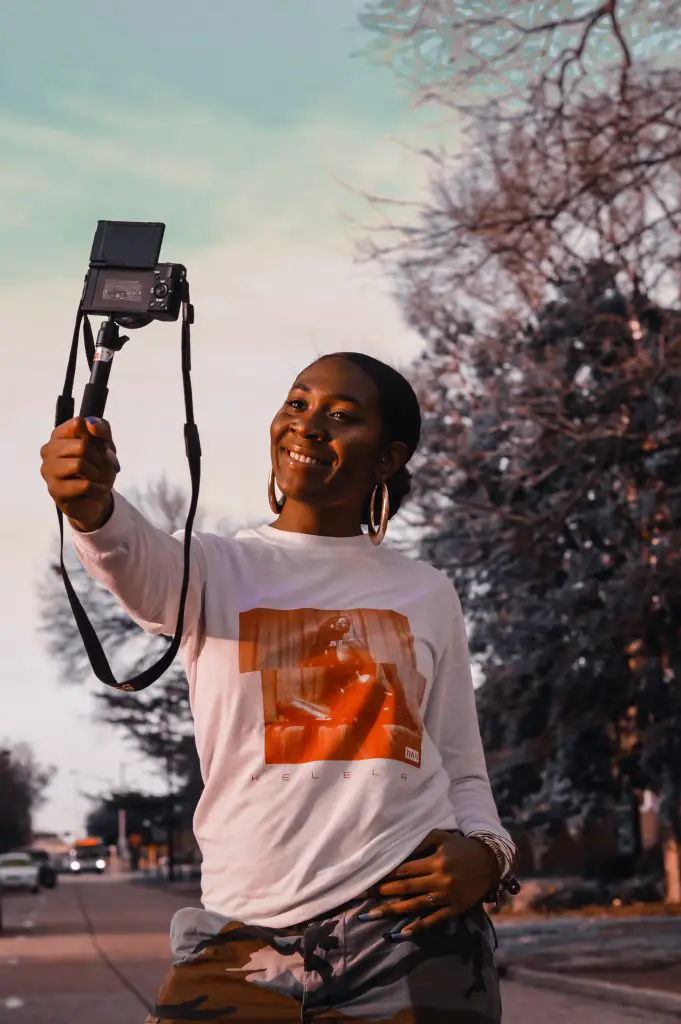 Currently, African Americans and Latinos make up less than 5 percent of the technology workforce, but last year more than 50 students and faculty from across America participated in Opportunity Hub at SXSW. "There definitely needs to be more diversity in technology, and we can show that we are capable to be in there as well," says Wellman.
She plans to incorporate coding into the Campus Curlz program, as she hopes to create an initiative that will teach young women of color that having a passion for hair and a passion for computer science are by no means mutually exclusive.
Wellman also plans to bring Opportunity Hub to Hampton University in hopes that it will teach students how build entrepreneurial skills and increase inclusion in the technology world. With her level of passion, drive and love for what she does, Wellman surely will continue to make an impact on not only the YouTube realm, but in all of her other ventures as well.