Judging by the astronomical amount of money a college student needs to energize their dream of earning a degree, anyone may assume college students are literally made of money. Although that's not true, what is true is the negative effect crippling debt has on students attempting to navigate their own college experiences.
According to the student loan debt statistics for 2016, Americans alone owe nearly $1.3 trillion in student loan debt, and the average class of 2016 graduate owes roughly $37,000. An article in the "Village Voice" highlights the peculiar hardships of an undergraduate student (who goes by the name "Johanna") at New York University (NYU). When Johanna was a junior, her tuition was $63,000; she lost $32,000 worth of scholarships due to slipping grades, and was fired from her waitressing job when her classes conflicted with scheduled shifts.
In order to make ends meet, Johanna became a student sex worker, and believe me, she's not alone. In 2015, Seeking Arrangement (a matchmaking website) released numbers: More than half its U.S. providers were students, and 2.6 percent of NYU's 45,000 full-time students had active accounts.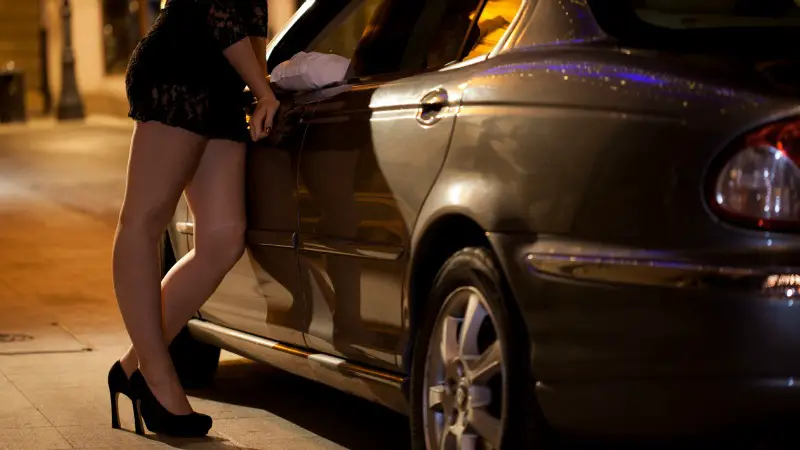 Dr. Tracey Sagar, an Associate Professor of Criminology at Swansea University in Wales, United Kingdom, led a study; of the 6,750 students involved, nearly 8 percent said they had worked in the sex industry, and 22 percent said they had considered working in the sex industry. According to "The Guardian," "56 percent of students involved said their sex work was to pay basic living costs, while two-fifths wanted to reduce their debts."
Dr. Sagar said in an interview, "We now have firm evidence that students are engaged in the sex industry across the United Kingdom. The majority of these students keep their occupations secret; this is because of social stigma, and fears of being judged by family and friends."
In addition, Dr. Sagar said, "We have to keep in mind that not all students engaged in the industry are safe or feel safe. It is vital now that universities arm themselves with knowledge to better understand student sex work issues, and that university services are able to support students where support is needed."
Portland State University's (PSU) Women's Resource Center is most certainly armed with knowledge; their webpage ensures the center "supports the right of all students to seek and access safety in all aspects of life, including in the workplace. For students working in the sex industry, this can be a unique and isolating challenge."
Adrienne Graf is Portland State University's Sexual and Relationship Violence Response Program Coordinator. "I do advocacy with students that experience relationship and sexual violence," says Graf, who also supervises other peer advocates who work with student survivors.
Graf created Portland State University's Student Sex Worker Outreach Project. The program grapples with anxiety-inducing issues specific to student sex workers, including but not limited to: "Non-traditional work schedules making required class attendance difficult, fear of 'coming out' in collaborative classroom settings designed for student sharing and connecting, faculty recognizing a student on campus from their time at work, calling them by their performer name or doing other things that violate their confidentiality and separate work identity."
Graf's been personally connected to sex workers since she was 18 or 19 years old, when she first was starting her career in social work. According to Graf, she was prompted to create PSU's Student Sex Worker Outreach Project because, "When I went into getting my Masters in Social Work, I was really intrigued and also disturbed by how social workers did and did not interact with the sex industry, and I became increasingly more involved in sex worker activism as a result."
In creating the program, Graf wanted to support student self-determination and agency, and mostly, she wanted to be able to put on PSU's Women's Resource Center's website and materials: "We are a safe space for students in the sex industry."
How is Portland State University's Student Sex Worker Outreach Project different from women's resource centers at other universities? Graf says, "When everything was happening with Belle Knox in 2014, there was conversation about students doing sex work in mainstream media for the first time." Graf was contacted by "Huffington Post" a couple of times in the spring of 2014 to do media.
"To further show the uniqueness of my program at Portland State," says Graf, "journalists from across the country shared with me that their research into students in the sex industry led them to my program, and there was a lack of substantive conversations or programming happening to support students in the commercial sex industries."
Belle Knox is the stage name of Miriam Weeks, a Duke University student who started doing pornography in 2013 to help pay her $60,000 per year tuition costs.
A fellow Duke University student recognized Knox after watching her pornography, and then outed her to his fraternity brothers—an issue that can hinder a student's success or well-being, according to PSU's Women's Resource Center's webpage.
In addition to answering questions about Belle Knox, PhD candidate Meg Panichelli's research has allowed the PSU Student Sex Worker Outreach Project to stick out.
Panichelli started attending Portland State University six years ago, and eventually met up with Adrienne Graf. "She wanted the Women's Resource Center to be more accessible to student sex workers," says Panichelli, who's currently working on her dissertation, and a proposal to find out what social work students are learning about sex work and the sex trades overall in their coursework.
"I'm trying to get approved to do a research project that interviews social workers about their coursework experience," says Panichelli, "and interviews instructors teaching social work courses about what they're teaching in relation to sex trades."
According to Adrienne Graf, there's research about students and research about sex work, but there's only a very small amount of research out there about student sex workers.
The lack of research could be for a number of reasons. First, students have to disclose that they're working, and that could impact how their instructors or other students interact with them.
Says Panichelli, "We live in a society that overall is very sex-negative; we're not supposed to be overtly sexual, or talk about sex.
We're also faced with those double standards—women are supposed to be really sexual, but not on the outside."
Panichelli also notes, "Because there's that stigma that sex workers are always victims or being exploited, people don't necessarily think someone going to a university getting an education may be involved in the sex industry."
After only being at PSU for two years, Panichelli made a survey that was distributed to women's resource centers across the U.S. "I was curious about what women's centers were doing to work with sex workers, and be an open space," says Panichelli; only three of the women's centers surveyed said they did anything sex-worker specific.
Although Panichelli's survey was small and done a number of years ago, she also found that Portland State's Women's Resource Center was the only center that responded with having active programming, thanks to the work started by Adrienne Graf.
According to Panichelli, "A lot of centers said they did programming related to sex-trafficking, but didn't frame their programming in terms of sex work at all." Portland State University's Women's Resource Center was different from the others because "they had a statement on their website: 'We support sex workers. We support anyone involved in the sex trades,'" says Panichelli.
Adrienne Graf's Student Sex Worker Outreach Project isn't trying to convince students to get out of the sex industry; instead, Panichelli notes that the program was created to support students. "If you had a bad experience, or want a safety plan, the program will meet you where you are," she says.
Graf says Portland State University's Student Sex Worker Outreach Project is necessary because "anytime students can access resources that are reducing stigma and shame, or seek support or understanding without judgment, that is ultimately helpful."
Also, according to Graf, most women's resource centers talk about the sex industry from a sex-trafficking lens. Portland State University's Student Sex Worker Outreach Project is a break away from looking at only one aspect of the sex industry, which Graf thinks is incredibly problematic. She says, "As a women's resource center, we've chosen to say our focus is on supporting student safety regardless of what they're doing for labor."
"It's a really conservative time in the U.S. to be conducting research," says Graf, "so a majority of the good research about student sex workers is from the United Kingdom and Australia." Graf would like to see that change; she would like to see other universities create programs like her Student Sex Worker Outreach Project, or women's resource centers having statements on their websites about supporting students in the sex industry. "It would be nice if it weren't such an anomaly," says Graf.
"Sex work is really normal," says Panichelli, "people do things to make money, and sometimes they exchange sexual services for money."
In reference to the experiences of student sex workers, Panichelli says, "They're going to change across intersections of race, class and gender. A white student may have an easier time being accepted as a sex worker than a black student, or a black trans sex worker. I think the ways people experience stigma impact how they are also able to engage in their education; that's really important."
Adrienne Graf says, "I have a lot of thoughts, feelings and opinions about how we do and do not talk about people involved in the commercial sex trade here in the United States. There's a lot of denial and silencing that happens. I've traveled within the state and the country to present about student sex work; people always say, 'Well, I had no idea, I guess this is a really big problem in Portland.' There's this complete denial that students would be involved in the sex industry."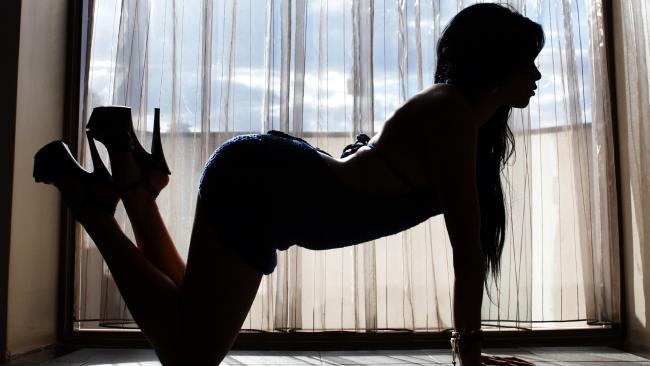 Graf always tells people, "This isn't a Portland State thing, this isn't an Oregon thing, student sex workers are going to be at any campus—rural, urban, private, public, community college—they're everywhere. We have to demystify the idea that sex workers aren't students."
Graf's interested in labor and human rights. She says, "Anti-trafficking interventions being endorsed by the state can be really harmful." Graf teaches a whole unit on the sex industry at Portland State, and focuses on anti-trafficking intervention, which overwhelmingly affects people of color, trans women and undocumented people. "Some of our policies meant to rescue people are really harmful," says Graf, "and decriminalization really is the best thing to stop both trafficking and violence, and also support people's human rights."
Portland State University's Student Sex Worker Outreach Project keeps students safe and healthy simply by existing, and welcoming students regardless of why they're in the sex industry. Portland State University's Women's Resource Center and Graf's program allow students to feel comfortable talking about their experiences in the sex industry without judgment. PSU's Student Sex Worker Outreach Project normalizes student sex work by saying, "We are here to support you."