Formal wear can be a struggle. Finding the right dress or tux is always a process, and on top of that, accessorizing accordingly adds to the process. Furthermore, it can be hard to dress in the formal wear that is expected of you; not all ladies are dress fans, and not all fellas are tuxedo people. For those who struggle to find an outfit that fits them and their identity completely, there is a solution for optimal comfort named Sharpe Suiting.
Sharpe Suiting has been paving the way for queer-owned businesses. Their mission is to create customized, tailored formal wear for people of any gender identity. The official statement on the website is as follows: "In spring of 2013, Sharpe Suiting, a queer-owned company, was born.
"A place where anyone, of any gender identity, could create a suit that not only fit them but really showcased who they were. Where everyone would be treated with respect. No sidelong glances or sputtering over what pronoun to use or uncomfortable feelings on either end."
Reputable magazines and websites, such as the Wall Street Journal, Huffington Post and the Los Angeles Times, have featured the business in their publications. Some of the formal wear Sharpe Suiting has created has graced runways at both New York Fashion Week and Los Angeles Fashion Week and has been worn by celebs at the Oscars, the Emmys and even the Cannes Film Festival.
Today, gender equality and involvement with the LGBTQ+ community is making strides toward a more complete and equal world, and one of the biggest challenges regarding that is how people are perceived.
Appearance means a lot to some individuals, and they should no longer have to live in clothing made to structure them in a specific label. Using Sharpe Suiting, they now have the ability to showcase themselves however they want and as comfortable and unique as they want.
Sharpe Suiting is a versatile business, with in-store locations as well as an online store to shop from. Their items range from full piece suits and tuxedos to individual shirts and blazers. The prices can range on the higher end, the standard being approximately $800 and higher; however, given the quality of the material and the custom tailored experience and customer service, many say it is worth it.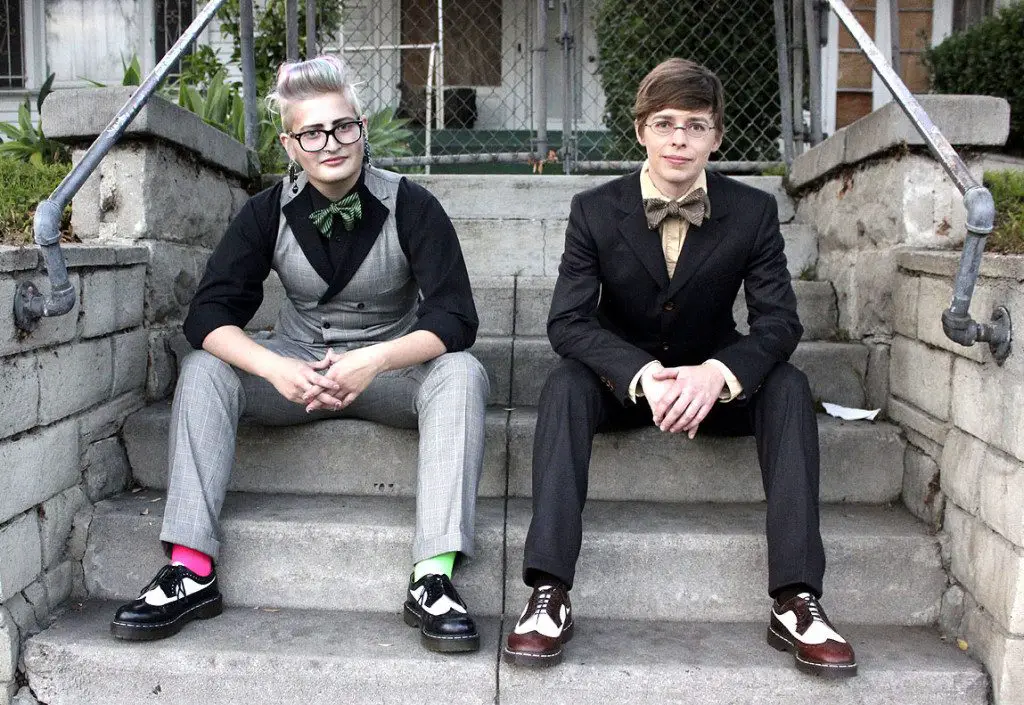 One particular service they supply is The Bespoke Experience. The company said, "Our local True Bespoke Experience is the ultimate way to envision and materialize a Sharpe Suiting suit that is truly yours. We help you to curate and design an exceptional garment by selecting fabric swatches and trimmings, customizing a silhouette and taking meticulous measurements to bring your one-of-a-kind, signature Sharpe Suiting suit to life."
The Bespoke Experience ensures a complete fit to the customer, in terms of physical tailoring as well as the sense of style. They have absolute control over how they look.
The process of this experience consists of four main steps. The first is to book your initial consultation with a Sharpe Suiting specialist. You have the option to email questions beforehand or even book a 30-minute drop-in to ask questions in person, to ask questions about the types of styles they have or to work together to find a style that will fit the customer.
When the scheduled appointment date arrives, the design consultant works alongside the customer, showing their impressive range of fabrics, linings, trims and buttons to find the perfect match. They cater to whichever style the customer prefers, whether it be feminine, masculine or androgynous.
After taking measurements, the team then takes six to eight weeks to create the suit, with at least two required test fittings to ensure the outfit is perfect. The final step is to rock the outfit wherever you need to wear it — whether it's for everyday wear, weddings or other special events.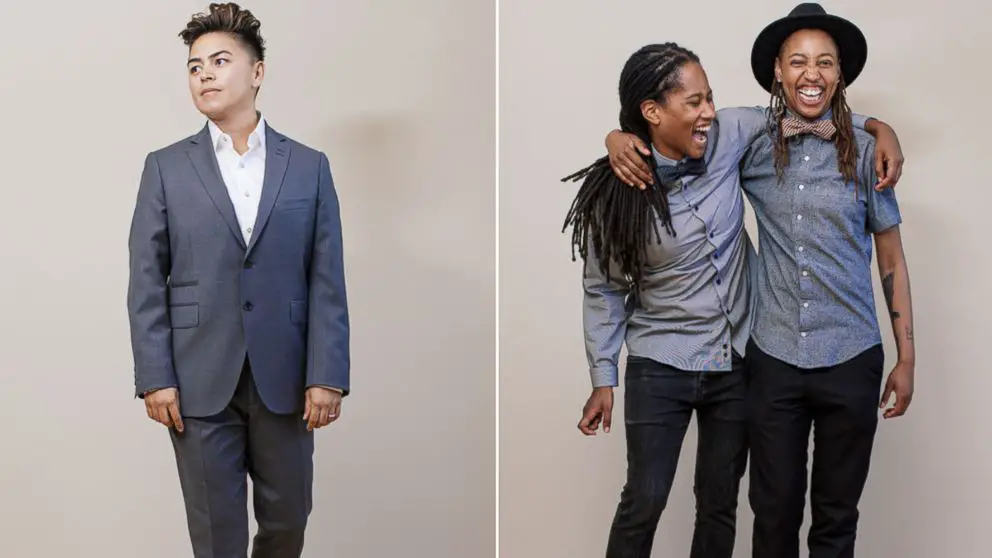 The concept of this business is important for various reasons. The first is that it provides a way for queer folk to be able to aptly express themselves in their clothing choices without restraints of ill-fitting garments. For instance, regular retailers do not cater men's clothing to a biological female body; therefore, the fit of the clothing will not always be a guarantee and vice versa.
Another is the fear of external judgment from those around them, whether that be family, friends or even people in the vicinity while they are shopping. Despite talk of progression in the LGBTQ+ community, there is still a large presence of judgment.
Presently, 100 percent of people don't overlook a biological male who is browsing dresses and skirts, and the same goes for a biological woman who is shopping for suits and "masculine" dress shirts.
Sharpe Suiting is a more discreet option for those who are maybe not as comfortable trying things on in public; going to an in-store location or shopping for these clothes online is a great way to get the things they want without the fear of judgment they don't want.
Sharpe Suiting is an imperative business to exist today, for it offers an outlet the queer community has wanted for some time now. Plenty of tailors are available and willing to offer their services to those in the LGBTQ+ community; however, there are still many who will not.
Fortunately, Sharpe Suiting combats LGBTQ+ discrimination, as they primarily cater to the needs and wants of the queer community. The company still extends the same services to heterosexual individuals, bridging the gap between both worlds and creating a sense of equality for all.