Crystals have captured the beauty spotlight: crystal makeup, crystal-infused skin-care products and now hair inspired by the sparkly stones and their supposed mystical powers. The crystals may not hold any real healing properties, but the hair trend and products they inspire are beautiful. And the latest trend, which involves gem roots, is gaining momentum.
Gem roots are a multicolored style created by Las Vegas-based hairstylist Chita Beseau. They combine the rainbow roots and crystal craze to become the biggest hair color trend in spring 2018. Gem roots are rainbow colors that stylists only apply to the root of the hair.
Basically, it's a toned-down and slightly more sophisticated combo version of the rainbow and mermaid hair trends. What is most interesting about the gem roots craze is that it coincides with an even more sprawling obsession with everything crystal and glitter in makeup and beauty products.
Beseau draws from the color effects seen in crystals and geodes. The famous stylist uses purple, mint and pink dyes, which she applies to hair tips or all over. Using the colors solely on the roots is a cool way to try out the muted pastel trend without coloring the whole head.
When the colors fade, the client will have blonde hair. As Beseau points out, this is a look that can be fun without having to go all in on the rainbow color trend.
The color application is very important: stylists must apply the darkest colors along the roots, which mimics the center of a mineral rock. Beseau also notes that she applies the colors in a particular manner so that no matter how someone parts their hair, the colors will always be visible. Since the colors are visible from any angle, it adds to the appeal of gem roots as an alternative to all-over color.
The dyes used in this new hair trend coincide with the healing-crystals theme. Pravana's Vivid Crystals colors include aquamarine for inner peace, self-expression and creativity; garnet for passion, energy and health; jade for protection, fortune and self-discovery; rose quartz for love, happiness and balance; sunstone for power, strength and confidence; and purple tourmaline for spirituality, intuition and peace.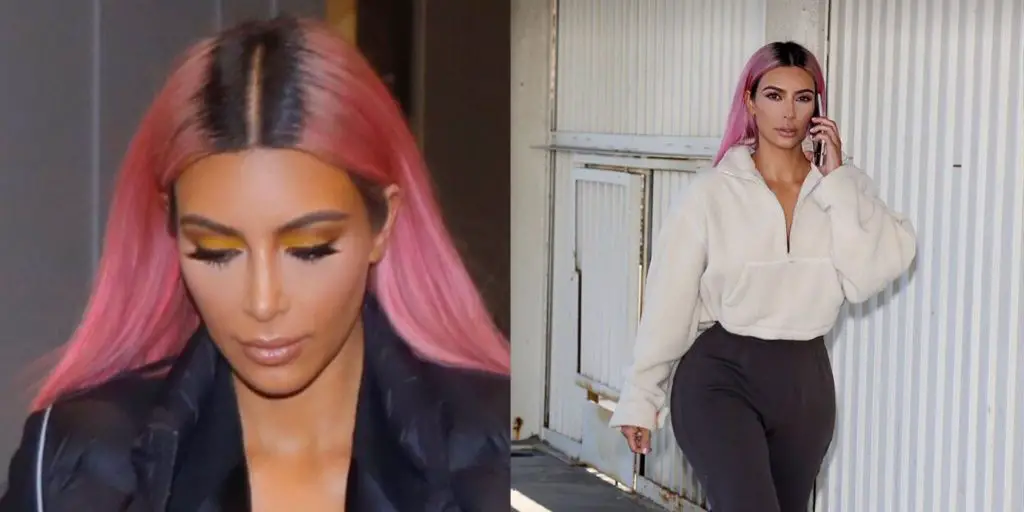 This season is once again about coloring hair in bright and unnatural hair colors. Celebrities — such as Ariana Grande, who debuted a pastel violet mane, Kim Kardashian, who unveiled icy-pink locks, and Paris Jackson, who sported peachy highlight streaks — have looks that will definitely cross over into the mainstream, and the hair trend is getting everyone excited about the new look that will be part of the bright hair craze for spring and summer.
If going platinum blonde is too much, don't worry; there are loads of other vibrant and unique colors to try. For example, a stylist can use a stonewashed silver on dark hair. Also, a pastel purple peachy color or a smokey ashen hue can brighten up darker hair colors.
Feeling adventurous? You can replicate the gem roots trend at home. In fact, Ion Color Brilliance semi-permanent hair dye comes in a dazzling rose quartz color.
The crystal trend is not limited to hair colors. Crystal-infused beauty products are just as popular. Along with glitter makeup, the crystals were a major Coachella beauty trend, and all signs point to it staying throughout the summer.
With festival season in full-swing, one major beauty essential is a product by Too Faced. The Festival Refresh Spray will keep your makeup set while keeping your skin hydrated. Another plus: it contains rose quartz for added energy!
Crystal Youth gem-infused face lotion is also a highly recommended product. The ingredients include lemongrass, watermelon and, of course, rose quartz. The lotion smells as wonderful as it feels on the face.
Rose quartz is going to be a big staple for the spring and summer beauty essentials. In fact, several stars prove that the crystal trend is a fashion staple that is here to stay for a while. For instance, Bella Thorne, Cardi B and Vanessa Morgan have been spotted with these blingy beauty looks.
Bella Thorne adorned her eyes, giving a sort of flash-tattoo effect. For her Coachella performance, Cardi B chose to sport circular studs, placed in a line below her brows. Cardi's stones matched her necklace, and she even had diamonds on her fingernails. Vanessa showed off her pink-streaked hair, along with a spray of crystals above and below the eyes and even on her chest.
If sporting full-on gemstones seems a bit much for an everyday look, then get a more toned-down version of the crystal trend by way of Pacifica Beauty's new crystal collection or Pinrose's Shimmer Mist. This spring and summer will be bright hair and loads of crystals! What could be more fun than that?