The season of music festivals is quickly approaching, and with so many different shows to choose from, it's easy to get excited and forget about the essential things you should bring. That said, here are a few items and tips on how to survive music festival season so you can live it up to the fullest.
1. Bring sunscreen
Most music festivals hold their shows outside during the day. While it's nice to be outside in the sun all day, don't forget to pack a sunscreen with 30+ SPF or higher. Also, a nice hat and pair of sunglasses are useful to help block the bright sunlight. The last thing you want to worry about is an annoying, uncomfortable sunburn that will make you look like a tomato in your Instagram pictures.
2. BYO(water)
Another important thing to remember is to stay hydrated. Music festivals are very draining because of the combination of sun, dancing and hot temperatures, so people often forget to drink water. Many music festivals do not allow outside beverages due to safety purposes, but they do offer water bottles and hydration stations.
Hydration stations are places you can go to fill up your water if you have a CamelBak, which is not a bad idea to invest in, especially if you are a frequent festival goer. Music festivals usually sell over-priced water bottles, so your best bet would be to opt for a backpack that has a fill-up compartment for water.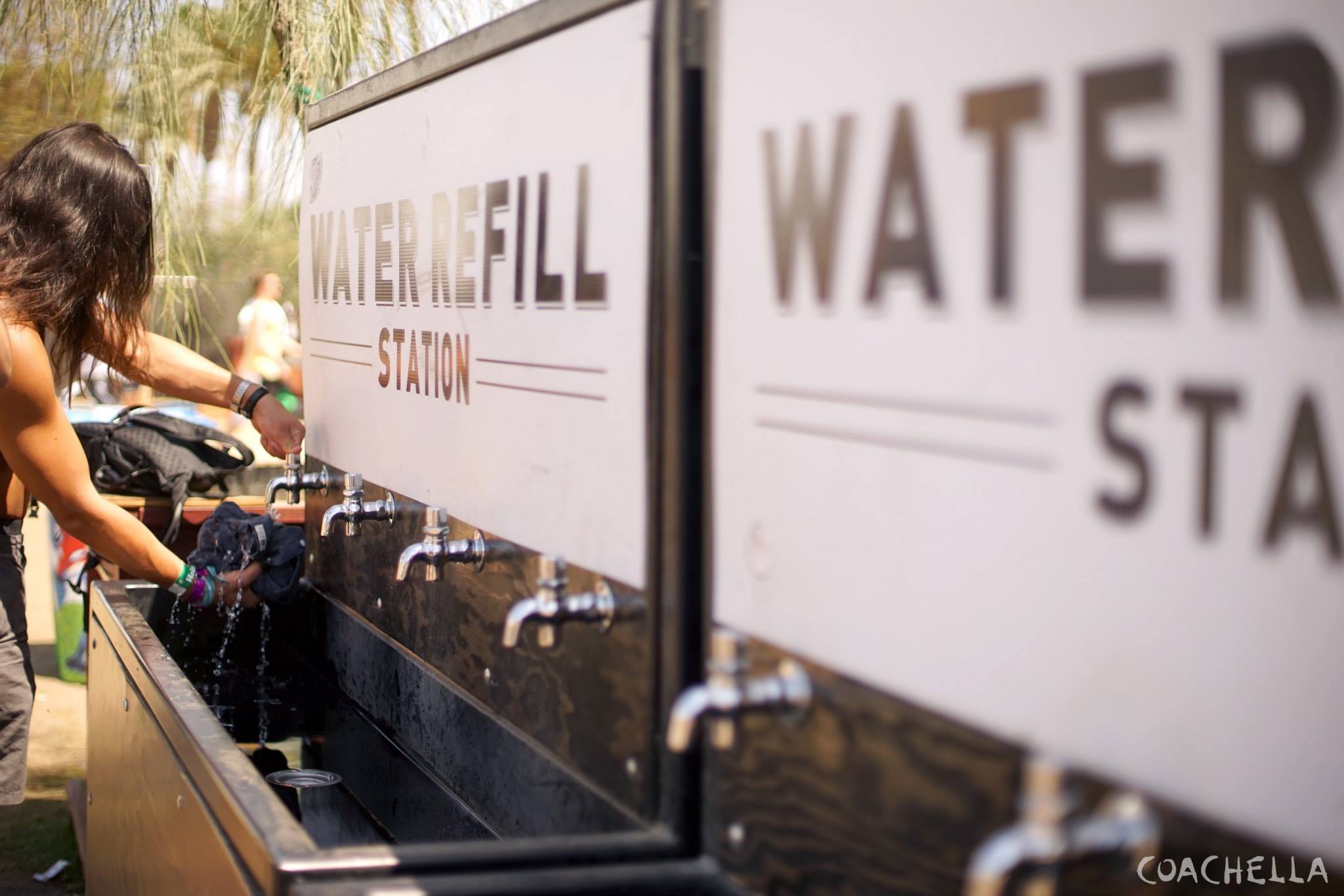 3. Avoid the medical tent
Music festivals are all about having fun, so the last thing you want to is to end up in the medical tent. A lot of the music festivals are filled with drugs and alcohol, both of which can be really detrimental to your health. It doesn't help that festival-goers tend to go overboard and not realize how much they're drinking or what kind of drugs they are taking.
Excessive drug and alcohol use is very problematic at music festivals, and according to Billboard, in just 2017 alone, 1,000 people had to seek medical attention at the Electric Daisy Carnival in Las Vegas, Nevada. Most of the cases were due to drug-related factors and dehydration.
Drugs are dangerous on their own, but what makes them even more fatal is that people can lace them with something extremely toxic. Stay smart and resist doing anything that might put you in a harmful situation.
Think twice before doing anything that might keep you from being able to see your favorite artist live. After all, you won't be able to enjoy the music festival in the medical tent. If you want to drink alcohol, make sure to watch your drink intake and stay hydrated.
4. Plan out set times
If you have a particular artist you want to see, it's crucial that you know the times they're playing. Music festivals tend to overlap really popular artists, so looking over the set times when the festival releases them is a good thing to do.
Crowd size depends on how popular the artist is, so if you are dying to be front row at Beyoncé, it would be wise to get to her stage early. A lot of the time, festival-goers will wait for long periods of time in order to be front row for their favorite artists, especially if they are highly sought-after.
5. Stay connected with friends
Music festivals are filled with people, so getting lost is easy. The cell phone reception isn't the best either, so trying to get in contact with your friends or group could be difficult.
Apps like FireChat can help you to communicate on your smartphone with people without network reception through Bluetooth technologies, which is perfect for festivals like EDC and Burning Man that have limited cell service.
Investing in a portable phone charger is another good idea for surviving music festivals. Constantly opening up your phone to log onto your social media accounts will definitely drain your battery life at an all-day music festival, and there are only a limited amount of outlets to charge your phone, so portable phone chargers are the way to go so you don't lose contact with your friends.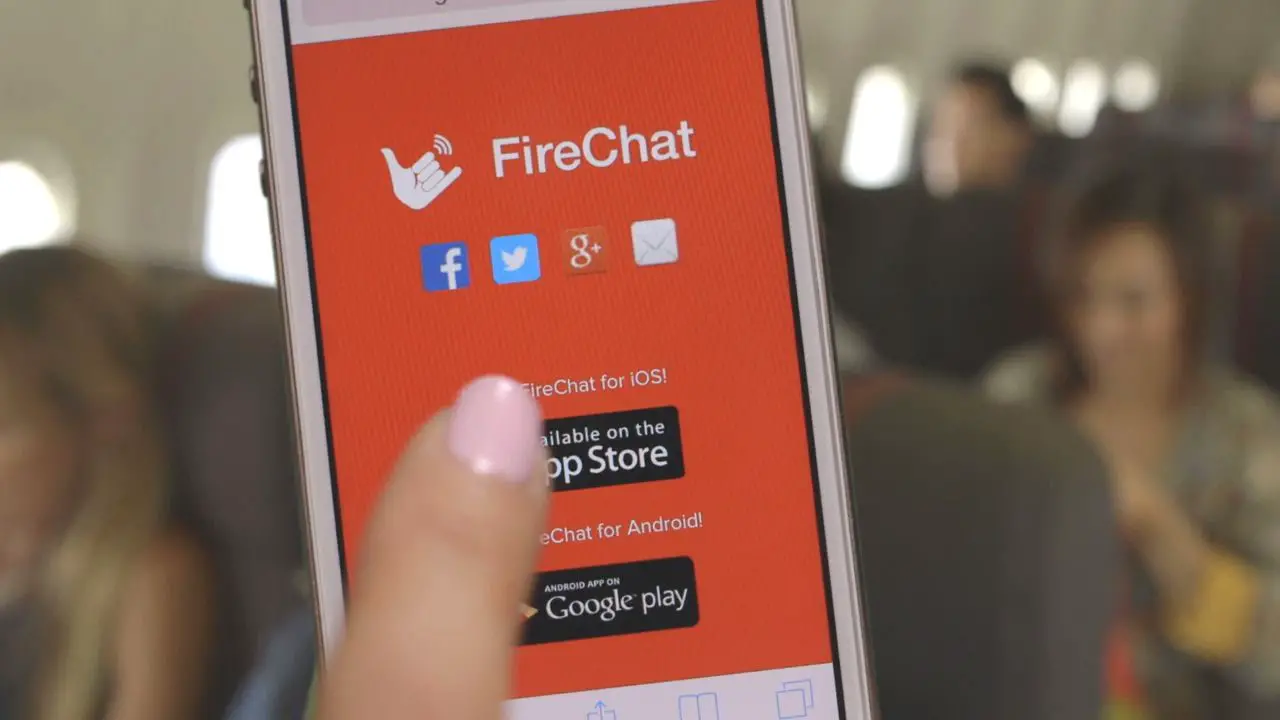 6. Establish a meeting place
Since it's easy to get lost at music festivals, you should establish a meeting place with your friends. If you're unable to get ahold of your friends via phone, having a well-defined meeting place will help you avoid getting lost in the crowd.
7. Plan in advance
Music festivals should be anything but stressful, but sometimes planning out the perfect trip can become exasperating. Give yourself time to plan where you want to stay if the music festival is not in your local area.
Whether you choose a campground, a hotel or an Airbnb, rates can get pretty expensive or places can bet overbooked if they aren't booked ahead of time. You don't want to be running around at the last minute trying to find a place to stay, especially if you're on a budget.
You should plan in advance for transportation to and from the music festival. A lot of traffic will be coming and leaving, so your best option is to get a shuttle pass. Or, if you are going with a group, see if everyone wants to pitch in for a driver who can take you and pick you up from the event. The more people in the group, the less expensive the cost will be.
Although Uber and Lyft are extremely popular, during music festival season, their rates are super high, and the wait for them is very long because many people decide to go that route. So, save yourself the lengthy wait, and opt for a better transportation plan.
Depending on the music festival, parking passes are available at varying prices if you chose to drive your own car. However, getting out of the parking lot at the end of the festival will probably require a good amount of sitting in bumper-to-bumper traffic with many other festival-goers.
My best advice to you would be to split the cost of a personal driver with a group of friends, which is usually a safer and cheaper idea than having to deal with the traffic hassles on your own. By keeping these seven tips in mind, you'll definitely have an amazing festival season.