Amongst the SoundCloud rap and recycled beats, genuinely good music still exists, and the London-based duo Oh Wonder proves it.
Josephine Vander Gucht and Anthony West are the two masterminds behind the hypnotic melodies paired with smooth vocals that serve as the basis of their songs. Genre-wise, they could best be described as alt-pop, which is what it would sound like if electronic-pop, synthpop and indie all had a baby together.
Although Oh Wonder has been an active duo for only four years, Vander Gucht and West are both experienced, talented musicians. Vander Gucht, in fact, before meeting West, had released her first four EPs under the alias LAYLA back in the MySpace days and ended up gaining over two million plays, which was basically famous for 2008.
According to West, who himself was a member of the short-lived indie-rock group Futures, said the bandmates met "in a studio somewhere."
In September 2014, the alt-pop twosome began releasing a song a month on SoundCloud for a year. The pattern led to the release of their self-titled debut album in September 2015, which consisted of the original 12 monthly songs plus an additional three tracks.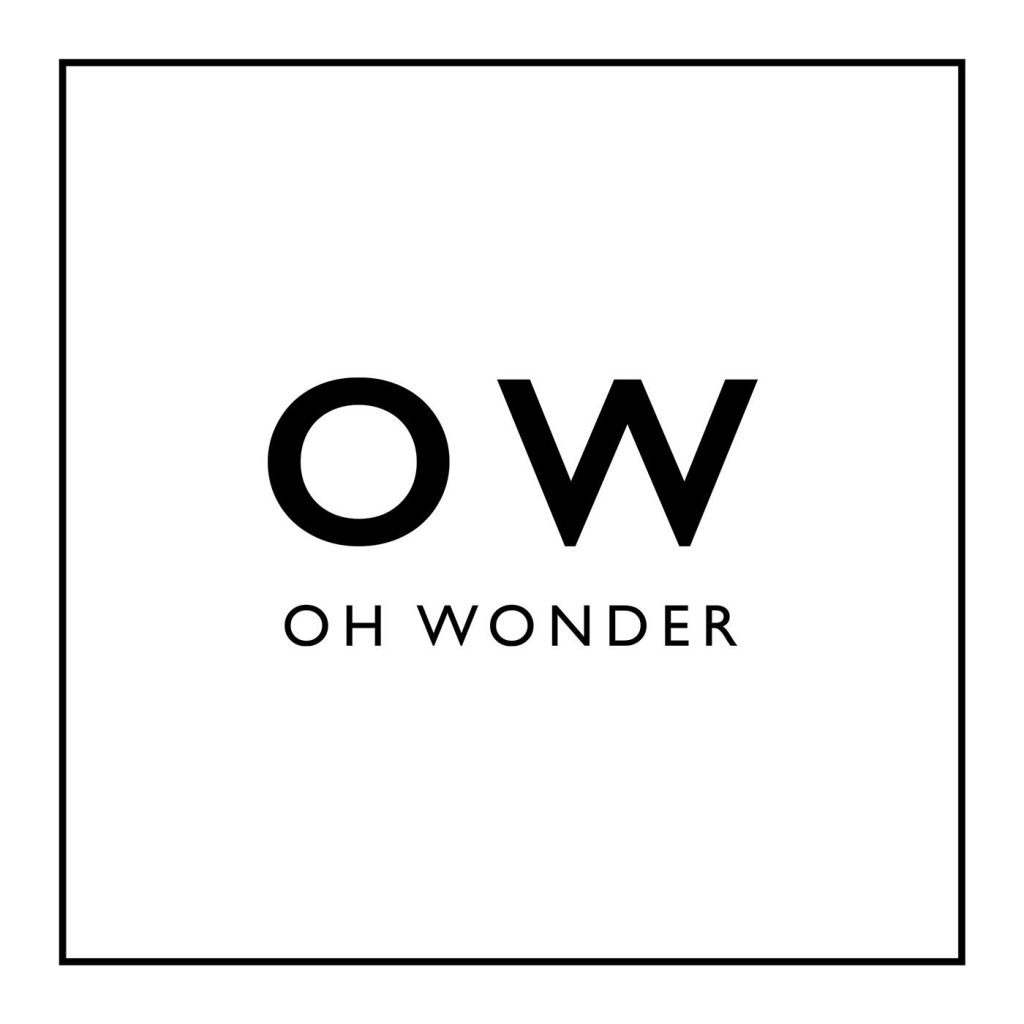 The duo's debut album, "Oh Wonder," gained international recognition, landing a spot on both the Canadian and U.S. Billboards, in addition to their native charts in the UK. The project also drew praise from critics, where it was heralded as "simplistically stunning" and "hauntingly beautiful."
Track 11 of the album, titled "All We Do," garnered attention for being used in a number of TV shows, including "Unforgotten," "Scream" and "Coronation Street." On top of that, the cut was among one of the four most-played songs on the album, and for good reason.
"All We Do" is an all-encompassing track laced with thoughtful lyrics, girl-boy vocals and a deep piano melody. It's the kind of song you play on a late-night drive when you're engulfed in thoughts and just need to do some soul-searching. We've all been there.
Despite the fact that the song stands strong on its own, what really adds dimension to the three-and-a-half-minute track is the accompanying music video that was released in 2016. The eight-minute video has amassed over 12 million views and inspired several heartfelt YouTube comments, such as, "This is beautiful and really thought-provoking" and "Tears in my eyes. Together we are 1."
The inspiration for the video stemmed from Oh Wonder's affinity for collaboration and finding unity between people. "We believe that everyone is equal. We are all human. We all deserve the world. And we can build that equality by sharing what love, knowledge and magic we have, with others. So, we reached out to filmmakers and artists around the world and asked them, 'What does it mean to be human?'"
By asking that question and incorporating people's responses into the video, the two stumbled onto something profound. "Being a human is everything," responded one person. "Being a human is pretty much the hardest thing to be," said another.
Although the video was released two years ago, the message that it contains is more relevant than ever. Given the current political and social conditions, humankind needs to be reminded of the underlying similarity that unifies all people.
"I want to celebrate music as a force for good in the world," Vander Gucht told Baeble Music. "And I think music, like any form of art, like literature, like theater, like dance, whatever it is, they are the forces of change and they are the things that will make the world a better place."
During the interview, West revealed that when the duo initially started creating music together, it was just a side project that started to pick up momentum among fans that the two were not necessarily trying to gain. The very first song Oh Wonder recorded, "Body Gold," was released on SoundCloud anonymously. "We don't ever want to be celebrities," said West. Just another reason Oh Wonder is a breath of fresh air.
Unlike "All We Do," which has a distinctly cerebral feel to it, "Lose It," a more light-hearted track from the album, also became popular after the album's release. Though it should come as no surprise, "Lose It" was also accompanied by a memorable music video, which helped bolster its reach.
The music video, in a meta twist, is set in the midst of a music-video audition. It turns out that the five dancers who thought they were just auditioning are actually the headliners of the "Lose It" video. The dancers were totally taken by surprise, but the outcome was a fun visual rendition of the song. Just go see for yourself.
It is safe to say that Oh Wonder's debut album was a hit and helped them segue into their 2017 album, titled "Ultralife," which, of course, was also a hit. I knew Oh Wonder was good, but "Ultralife" made sure I didn't forget.
The modern iconic duo demonstrates true talent by making art that is in tune with not only one another, but with their listeners as well.
So, if you're lost in the pits of regurgitated tunes, Oh Wonder will enlighten both you and your eardrums.