Andrew Chellman is an electronic-music producer born out of the YouTube era whose sound is usually a pleasant mix of lo-fi hip-hop and instrumental accompaniment, somewhat reminiscent of Nujabes or Gramatik. Between clever sound design and clear, careful, melodic lines, Chellman approaches the genre with an atypical level of complexity. He loves sampling vinyl and adding his original piano riffs, a technique that he has grown so fluent in that he usually produces the entire blueprint for a song in a single sitting. "I try not to sit down with a preconceived idea of what I want to make, so when I'm making a song, I'll let it come as it wants to," he says.
Though his virtuosity may sound rooted in years of classical training, Chellman's greatest musical influence was the internet, as the young musician is a thoroughbred autodidact who taught himself almost everything he knows through internet tutorials and obsessive study. His musical education did begin, in elementary school, with classical piano lessons, but he quickly found that his passion for the piano did not lie in rote repetition, but in composing his own music. Soon, little melodies became little songs with little harmonies. By high school, Chellman had purchased a modern keyboard with different voices and sampling capabilities. "I learned all the functionality of the keyboard, I played the heck out of it," he says, "and then I started feeling like I could move on to the next thing. I saw online everyone was doing computer music."
Chellman leapt at the chance to extend his creative abilities and began watching endless YouTube tutorials on how to produce, write percussion and sample tracks, adding in his own musical flair from the piano. Soon, while Chellman was still in high school, not only was he making music, he was making his own tutorial videos on YouTube.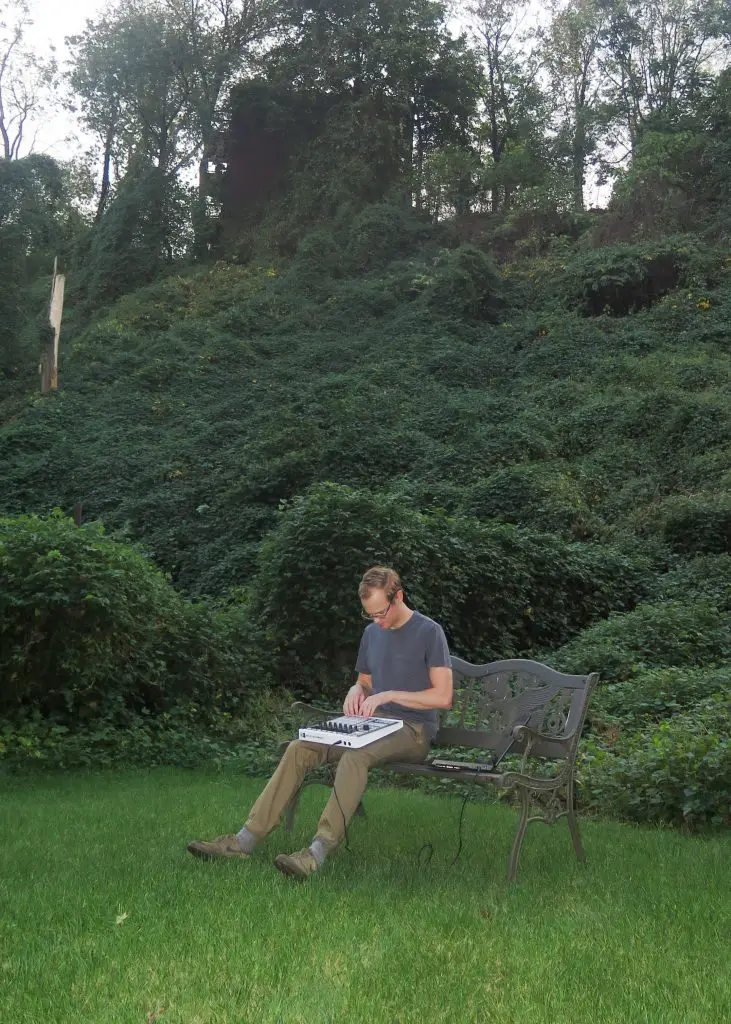 As he continued making videos about making music, he began to market himself to aspiring musicians and his web presence soon blossomed. His YouTube page, andrewchellmanmusic, now boasts more than twenty-eight thousand subscribers, and many of his videos have view counts approaching the one hundred thousand mark. His now-substantial social media presence reveals his entrepreneurial mindset: Thousands of people may produce electronic music, but how many teach others how to use their equipment/software? In addition to the popularity, Chellman was also able to land a sponsorship and advertising agreement from Native Instruments, the distributor of his production hardware, the Maschine.
Though Chellman has a knack for self-promotion and a gift for explaining music production to the uninitiated, neither overshadows his own musicianship. In total, he has released seven albums on Bandcamp, which range from movie soundtracks to the aforementioned hip-hop beats. His album "Windows," in particular, showcases some of his range, from melodic yet ambient piano pieces, such as "Beyond," to more electronic songs, like "Airwaves," to those with deeper Eastern influences, such as the sitar-based "Lux." He has even released two albums designed to be used as performance kits, a collection of samples and soundscapes that producers can use in their own music to avoid the notoriously crappy default samples on any production hardware.
Chellman has music on Soundcloud as well, although he uses the streaming site as a sort of dumping ground for ideas. Nonetheless, even the music there is extremely easy listening. There are tracks with heavily used vocal samples, such as "Lately," as well as those extremely similar to the future-bass genre, such as "Romantics." Some songs, like "Resonate," are actually hype dance tracks.
But the best way to experience is Andrew Chellman's music is to watch him perform. This is where his YouTube presence really shines. If you put on his "Everyday I Go Sailing" or "Boundless" videos, you will see him in his element. He starts with a base sample or loop and builds slowly, layer by layer. With the press of a button, a boom-bap, soulful percussion joins an ambient piano riff. With a twist of the fade dial, one melody replaces another. The songs evolve over their short lifespan, and all of it stays at Chellman's fingertips.
It is in these live videos that Chellman's passion for the physicality of music becomes obvious. He wields the Maschine like a piano, his fingers dancing from button to button, sometimes playing multiple keys simultaneously, until, eventually, you realize that you are actually watching a recital. "The dream is to just have a little box that you can bring with you and you wouldn't need a computer at all, you could just sit it down in your lap and make it happen," he says.