Looking out on Lake Hartwell, the wind blowing wisps of hair in her face, Ryleigh Tyson holds her breath as her partner, Jaci Skipper, casts her line. The girls have a little under an hour left on the water, and they still need to catch one more bass to meet the FLW tournament's five-fish weigh-in limit.
For a second, Tyson considers telling Skipper they should head back toward the ramp for weigh-in; all the other boats are making their way there, and the two-hour time gap between their third and fourth catch makes it pretty clear that they can only get lucky so many times. Not to mention everything else that has gone wrong for them that morning, from their trolling motor battery dying to Skipper's line getting caught in its blades.
But before she can get a word out, Skipper turns to her, eyes big, and next thing they know, her rod is doubling over. "Set the hook, Jaci! Set the hook!" Tyson cries. A moment later, Skipper reels in a largemouth bass, their biggest catch of the day.
The excitement didn't end there. The girls learned at weigh-in that their total bag of fish came to twelve pounds, eight ounces, earning them fourteenth place in the tournament out of 176 boats. Later on, another piece of news would make their competition experience all the more memorable. "I got a phone call while I was trying to load our boat onto the trailer, and the lady [on the line] told me that we qualified [for the national championship]," Tyson says. And in doing so, she and Skipper made history—they were the first all-women's boat to advance to the FLW College Fishing Nationals.
A few years ago, Tyson never thought she'd be one half of a history-making angling team. She had grown up fishing with her dad and brother near her grandpa's ranch, enjoying her time on the water as she waited for a bite on her line. As she got older, Tyson began longing for more of a challenge, so she joined her high school fishing club and started to compete her junior year. But despite becoming the club team's president the year after, she only planned on partaking in tournaments until graduation. "I didn't really want to do a sport in college," she says. "I just wanted to go to a school close to home and study something related to technology or engineering."
She started to change her mind, though, when the varsity fishing coach at the Savannah College of Art and Design, Isaac Payne, reached out to her. "He had come down to my high school to see me and my fishing club, and he later spoke to me and my family about scheduling a visit to the college," Tyson says. Figuring there was no harm in exploring her options, she toured the school a few weeks later. Little did she know, SCAD had a major that perfectly matched her STEM interests.
"[I learned that the school offered] industrial design," she says. "[It's] very similar to engineering—it's just more of the design side of things," she explains. During her visit, Tyson walked through the design-class buildings with her parents, her jaw dropping when she saw all the state-of-the-art equipment and cutting-edge tech she'd get to use as a SCAD student. "I was just in awe," she says. And by the end of the tour, she knew there was nowhere else that she wanted to spend the next four years—especially knowing she'd get to pursue both fishing and design.
Enter Varsity
In the Florida town where Tyson grew up, fishing is more or less a lifestyle. "I think they say that Alabama, Texas and Florida are the three big states for fishing in general," she says, "so you can find a lot of people in those states like myself that are passionate about it."
Given the sport's popularity, several high schools across the Southeast have established clubs and teams for students who have a knack for angling. But even so, fishing teams are relatively new amongst the college athletics scene. In fact, SCAD is only the latest in a handful of schools to have a team on the varsity level—and one of the only schools to have separate teams for both men and women.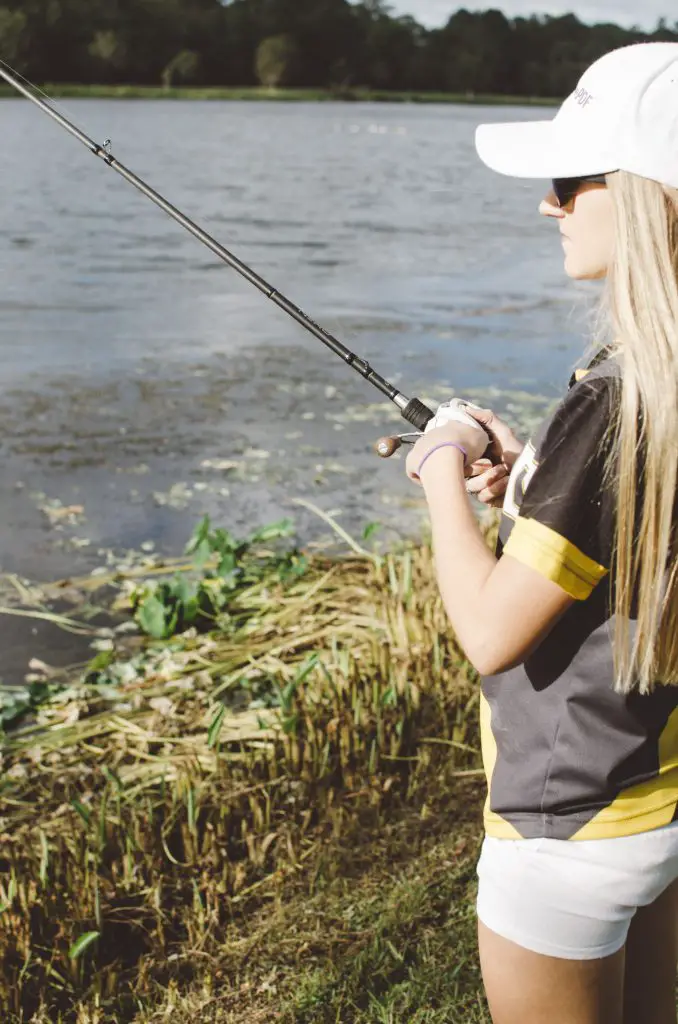 The creation of the team made Tyson one of the college's first female varsity anglers, along with six other undergrad recruits. Like herself, her teammates competed on club teams in high school and fished since their single-digit years. However, she admits that being on varsity was slightly daunting in the beginning, especially knowing some of the other girls had extensive competition experience.
"My high school team and I only competed against the other schools in our local area," Tyson says. "But in Alabama, there are federation tournaments that run a high school series, and some of my varsity teammates got to participate in them." In spite of that, their differing tournament resumes hardly affected the team's dynamic, as the challenge fishing provided all of them remained constant. In Tyson's words, "You can't always have a wonderful day on the water, but you also can't always have a bad day on the water."
Breaking the Mold
The women's varsity fishing team is also remarkable in that all the students on it—including Tyson—are studying at an arts school. Often, students that try to perform the balancing act between sports and the arts can end up feeling out of place in both arenas, which can lead to them feeling as if they have to choose one activity over the other to placate social pressures. But according to Tyson, the SCAD community is nothing but receptive toward her team. "[Most] people are usually like, 'Wow, that's so interesting,' or they'll ask questions like, 'How does the fishing work?' or 'How is it able to be a varsity sport?'" she says. "Nobody really judges us or thinks we're weird."
Unfortunately, the same can't be said for being a woman in the fishing industry. The competitive fishing scene has always been dominated by men, and a lot of the time, Tyson feels like she has to prove herself as a fisherwoman during tournaments. "Men tend to think fishing is a more masculine sport, and many of them don't think women are capable of doing certain tasks on the water, such as driving a boat. But really, it's something that just takes practice," she says. So when she and Skipper qualified their boat for the 2018 YETI FLW College Fishing Nationals back in March, she was fully aware that the two of them were making waves amongst the industry. "I think it really opened the minds and insights of the men [who were at the tournament]," Tyson says. "They may have started to realize that girls can stand a chance in the industry, and that we weren't just there to be women there."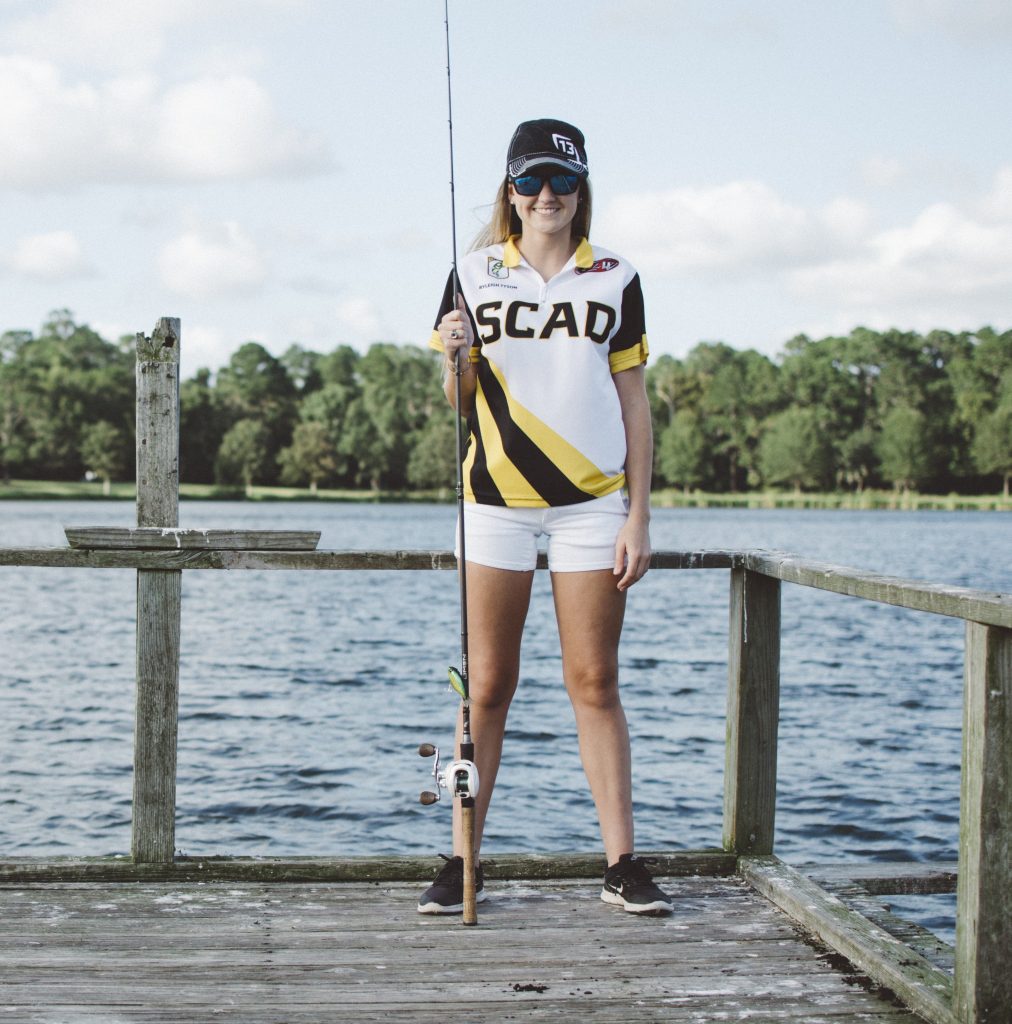 That's not the only reason she carries the accomplishment with pride. Tyson knows how common it is for girls to quit an activity they love because they don't believe they can be as successful as their male counterparts. And naturally, she wants to see more girls who love to fish reach their full potential. "Jaci and I are setting an example for other women in the industry not to give up on fishing," she says.
Moreover, Tyson hopes her and Skipper's national qualification will make girls on high school club teams more aware of college fishing opportunities. "Before my coach reached out to me my senior year, I didn't think it was a possibility to fish in college," she admits. For what it's worth, there has been a noticeable increase of women on the competitive fishing scene; and with a college such as SCAD creating a women's team, there's a definite likelihood more varsity teams will emerge in the coming years. "My team and I are just paving the walkway for more women to be in our position," Tyson says.
Hooked on Design
Granted, Tyson didn't just enroll at SCAD to fish. She also spends plenty of time taking classes, and now that she's a sophomore, she's beginning to delve into her Industrial Design major. "I'm taking a model shop class [this quarter] where I'm learning how to prototype and things like that, and I'm really enjoying it," she says.
The SCAD angler first became interested in design and engineering her junior year of high school, right after jettisoning her childhood dream of being a veterinarian. She couldn't imagine going to college without a career path to follow, and after looking into the other career exploration programs that her school offered, she considered signing up for engineering.
"I love techy things and I love math, so I thought that engineering would be pretty cool," Tyson says. As it turned out, the program allowed her to use computer software to create 3D projects, something she never did before but always wanted to try. "One of the very first things I ever created online through design was a LEGO tractor," she says. "I had to create each little piece of LEGO and join them together to make one big design." She enjoyed the experience so much that she'd later do research at the College of Engineering and Computer Science at UCF, one of the top engineering schools in the U.S. Southeast region. "[Engineering] was something I could definitely see myself doing for the rest of my life," she says.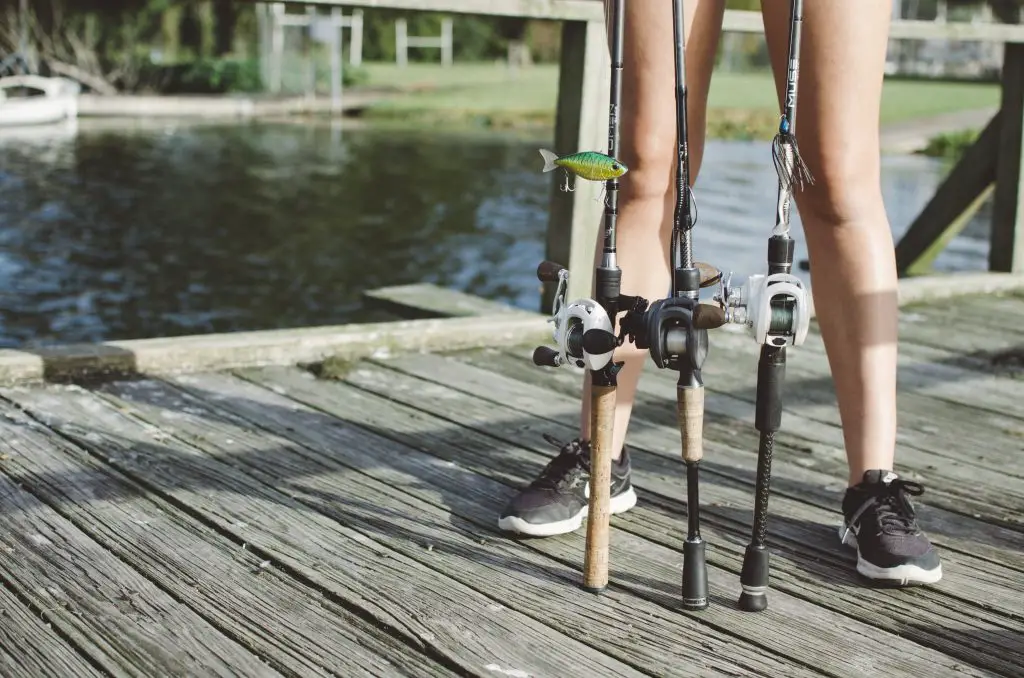 But come her senior year, Tyson wasn't sure if she'd commit to UCF like she planned; she couldn't get over how much she loved SCAD after her visit. "When I walked into the building [design majors get to] work in and saw everything in it, I knew it was the kind of engineering I wanted to do," she says.
Ultimately, she chose SCAD, knowing the Industrial Design program would grant her more opportunities to create design models using technology. "I'm not very good with hands-on work," Tyson admits. Still, she knows she'll have to create a few hands-on projects before she gets to focus mainly on online designing. "I still have to master the basics," she says, laughing.
Bobbing for Apple
For the time being, Tyson has been looking into other design classes she wants to take while she's attending SCAD. "Next quarter, I'm planning to take a computer modeling class where I'll be taking what I'm doing hands-on now and turning it into a computer model," she explains. Other than that, she's still unsure about what other classes she's going to register for. But luckily, she has someone she can go to whenever she's in need of class recommendations. "My fishing coach actually did the same major I'm doing, so he's very familiar with [the classes] and I'll ask him for a little bit of insight sometimes," she says.
Even more, she hopes to eventually get an on-campus design internship—preferably within the Commercial Leadership Program. As an intern, Tyson would work with other students to create a product for a company; after ten weeks of designing and working, they'd get to present their final product in front of the company executives. "[It's cool] because they give the students insight on their product and let them know whether or not they'll be having it [manufactured]," she says.
But above all, she wants to enhance her design and engineering skillset, especially if it helps her land her dream job at Apple someday. "I've always had kind of a huge obsession with Apple products," Tyson admits. Every year, she tunes into the three-hour long livestream where the tech company reveals their latest devices. And while she usually doesn't understand all the features the product developers discuss during the launch, the idea that she could someday take part in designing something that's so popular and can do just about anything is an amazing thing to think about.
Still, she doesn't want to close the door on other career routes. In fact, her ongoing exposure to fishing since coming to college has opened her eyes to all the design opportunities that lie within the fishing industry. "The industry is way behind in terms of tech, and based on what I've learned on and off the water at SCAD, I've thought about so many ways I can help to transform it," Tyson says.