A few days ago, on Dec. 4, after nearly 5 million cast votes and three separate rounds, the 10th annual Goodreads Choice Awards revealed the year's most popular books across a handful of different genres and categories.
Every year since 2009, when the website introduced the contest with only 13 eligible genres, Goodreads has hosted this competition in hopes of reflecting its readers' favorite finds of the year. Over time, the site has added new categories, raising the total number of winners to 21 in 2018, a year that includes a special category, called "Best of the Best," to celebrate Goodreads' 10th year hosting the contest.
So, without further ado, here are the biggest winners of 2018.
With 55,300 votes, "Still Me" took the award for Best Fiction, knocking out the other 19 books in the running. Moyes' novel is the final book in the popular New York Times' best-selling "Me Before You" trilogy.
In it, protagonist Louisa Clark embarks on a new life in New York City after finding closure following the death of her first love. Lou takes on a new job for a wealthy family, but she finds balancing her New York life and her passion for antiques to be difficult.
This is Moyes' first win for Best Fiction.
In the competition for Best Mystery & Thriller, the veteran of terror himself Stephen King took first place this year, racking up 62,170 votes and beating out 19 other books. "The Outsiders" (not to be confused with S.E. Hinton's book) is a standalone horror novel, though it very much starts as a detective narrative.
After the citizens of a small town discover the corpse of an 11-year-old boy in a park, police detectives suspect popular Little League coach Terry Maitland. Eyewitness accounts and credible evidence lead Detective Ralph Anderson to arrest Maitland, but the disgraced signal caller produces an intriguing alibi.
King is no stranger to the world of horror, so you might be surprised to find out that this novel marks only third his win in the Best Mystery & Thriller category.
Considering "The Great Alone" nabbed 61,702 votes in the Best Historical Fiction category, it seems like there's very little "alone" about its popularity. The novel takes place in Alaska in 1974, where Vietnam War veteran Ernt Allbright has relocated his family to a small town in hopes of reconstructing their relationship and family structure.
His daughter, Leni, and his wife, Cora, hope for a better future, but life in Alaska turns frozen. Leni and Cora find themselves having to fend for themselves for 18 hours in their small cabin.
This year marks Hannah's second Goodreads Choice award for Best Historical Fiction; her first win was back in 2015 with "The Nightingale."
Miller's reimagining of "The Odyssey" racked up more than 78,000 votes in the contest, which might be more than the Homeric tale itself could nab in 2018. The novel follows Circe, a woman born to a god of the sun in the house of Helios who fails to inherit her father's extravagant powers.
In response, she directs her attention to the mortal world and begins mastering the art of witchcraft. Zeus, nonplussed by her tinkering, throws her off of Mount Olympus, which leads her to cast her lot amongst the mortals below. Soon, she will face danger from both the gods and men, which will force her to choose between her life as a god or the life she grew to love in the mortal world.
This is Miller's first win in the Goodreads competition.
When Angie Thomas published "The Hate U Give" in 2017, it helped her win her first Goodreads award. This year, the novel has done even better, winning the prestigious Best of the Best award, a category introduced this year to pay homage to Goodreads' 10th year of hosting the literary vote-off.
The novel begins with protagonist Starr Carter who, after witnessing her friend get killed by police, launches a rallying protest for her lost schoolmate, whose name is slandered by the media. Starr is the only one alive who knows the absolute truth, but her knowledge ends up endangering her neighborhood and her life.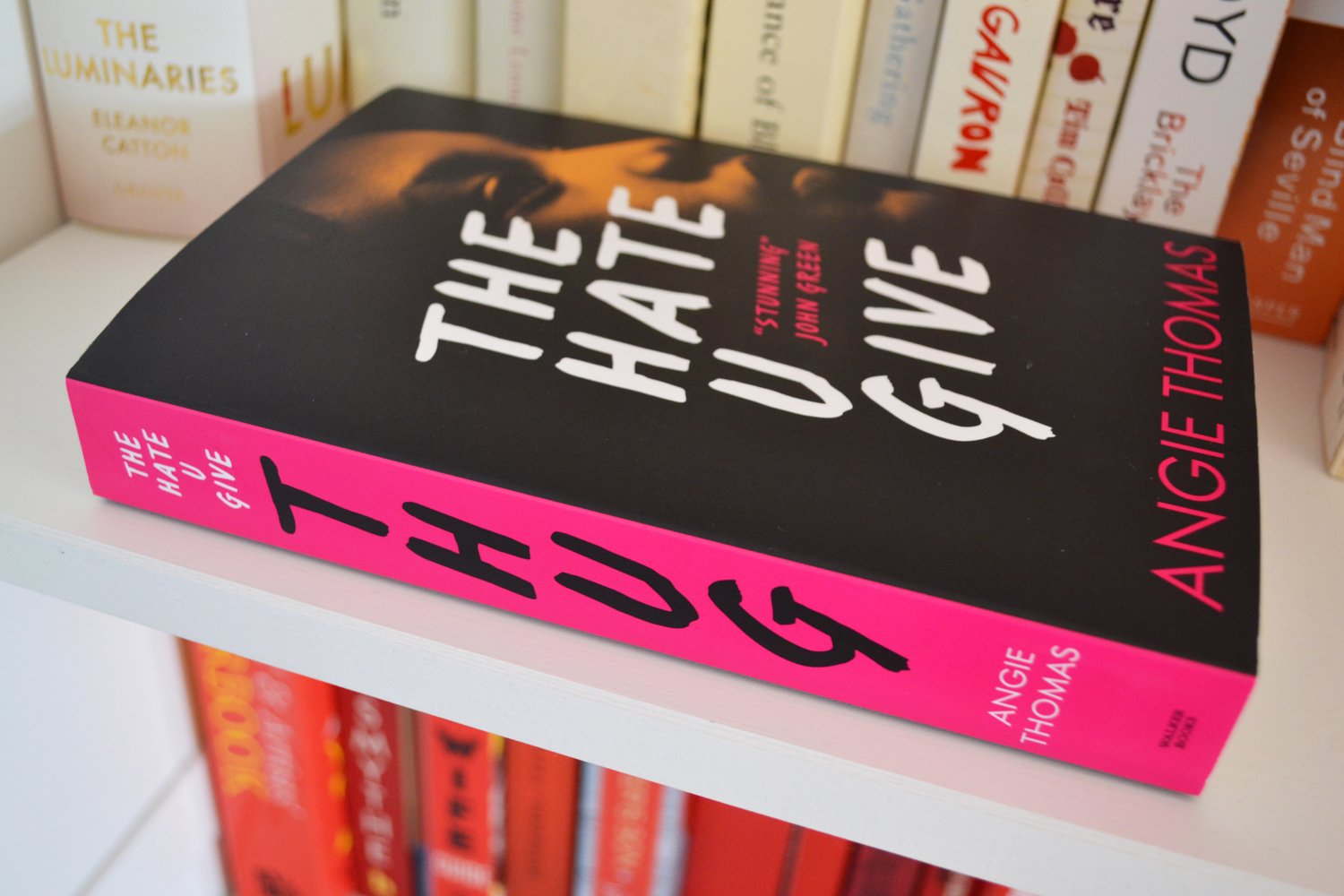 Thomas's chilling young adult novel was adapted into a film earlier this year.
"Herding Cats" is a funny, spunky novel about the responsibilities of adulthood. Using cartoons, Anderson provides a visual survival guide of sorts, and the graphic novel is perfect for a short read full of laughs.
This is Anderson's third consecutive win for Best Graphic Novels & Comics.
The soil of Orïsha gave 70,984 votes to a hopeless land. The West African-inspired "Children of Blood and Bone" looks at Zélie Adebola's struggle as she battles against a ruthless monarchy and reckless crown prince who have stolen her land's magic and killed her mother. In an effort to bring magic back, Zélie must manage her powers and her growing feelings for the enemy.
Adeyemi's young adult novel earned a place in Jimmy Fallon's book club and now has a film adaptation in the works.
From "Simon vs. the Homo Sapiens Agenda" author Becky Albertalli comes a story about Leah Burke, who "Love, Simon" fans might remember as the protagonist's hetero friend whose crush on him ends up breaking her heart. "Leah on the Offbeat" enters the world of Leah Burke, a spunky teenager in her senior year who's struggling to come out to her friends and her mom.
Although "Simon vs. the Homo Sapiens Agenda" didn't make the cut despite netting a film adaptation, "Leah on the Offbeat" brought a win to Creekwood High.
Unsurprisingly, the throne of glass has secured another, and its last, win. "Kingdom of Ash" is the much-anticipated conclusion to Celaena Sardothien's journey. Celaena (Aelin), who has been captured by the Queen of Fae, must fight back and hold onto her resolve. Her friends and allies are saving Terrasen in her absence, but it isn't enough. The fate of the world is decided in this epic finale.
Although the gates have closed in the Kingdom of Ash, Maas will release a "The World of Throne of Glass" compendium in 2019.