Girl meets boy. Cue the instant love, love triangles, blind beauty and kisses with fireworks plopped into a storyline that are so predictably timed you can even replace the proper nouns. Add in one portion of the romance team being a brooding bad boy with absolutely no characterization except that he's mysterious and darkly handsome, and, if the book is fantasy and not just fiction, throw in some undiscovered superpowers, a bloody revolution and "the chosen one" complex. Poof! You're holding one of the typical YA books.
Unfortunately, many YA books fall victim to at least one of the major YA clichés, concealing recycled content behind dramatic covers that inevitably feature a weapon, a body part or both. Fortunately, there are a few YA books out there that don't simply feature cheesy romances and typical fill-in-the-blank plots.
In these four virtually cliché-free YA books, dramatically unique elements replace the expected YA tropes. Should you give them the chance, these original works will be a unique flavor to your literary palate.
1. The Raven Boys
"The Raven Boys" is a piece of magical realism and clever mystery based loosely on ancient Welsh folk tale. The raven-boy band is diverse and eclectic: Gansey, who has everything except the sleeping Welsh King he is looking for; Ronan, whose anger masks his library of secrets; Adam, a trailer-park born, abused scholarship kid; and Noah, the overlooked boy possessing the most unbelievable truth of all. Add Blue, whose eccentric wardrobe, environmental awareness and clairvoyant family render her one of the most peculiar female protagonists to ever grace the realm of YA, and you have a legendary team unlike any other.
The book is a refreshing departure from conventional fantasy ingredients such as vampires, werewolves and wizards. Instead, there are psychics, ley lines and four boys living in a warehouse with a refrigerator in the bathroom and driving a hell-tinged 1973 Camaro with black racing stripes.
The complete opposite of any cliché-filled teen YA fodder, "The Raven Boys" is the first of yet another Maggie Stiefvater series that functions less as a YA series and more as an unapologetically original fantasy icon.
2. Jane Unlimited
"Jane Unlimited" begins as an ordinary book about an ordinary girl who grieves the death of her mother-figure aunt and is unsure of where she wants her story to go. Yet, almost immediately the reader can tell the novel is anything but ordinary. Jane's uncertain path unravels into a mind-boggling assortment of alternate dimensions that include art theft, miniature velociraptors, magical portals and a house hunting for someone's soul.
Following a premise not unlike "Jane Eyre" or "Rebecca," Jane is faced with a simple choice, with each option promising to send her down a different sequence of events and the reader to a different type of tale. The various stories can be summarized broadly as mystery, spy thriller, paranormal horror, speculative science fiction and pure fantasy. If there's any chance that this book sounds a tad cliché so far — although I have no idea how it could — you'll be relieved to hear that Jane is bisexual and there is no obvious path towards "true love." She also makes umbrellas that are both coping mechanisms and meaningful works of art.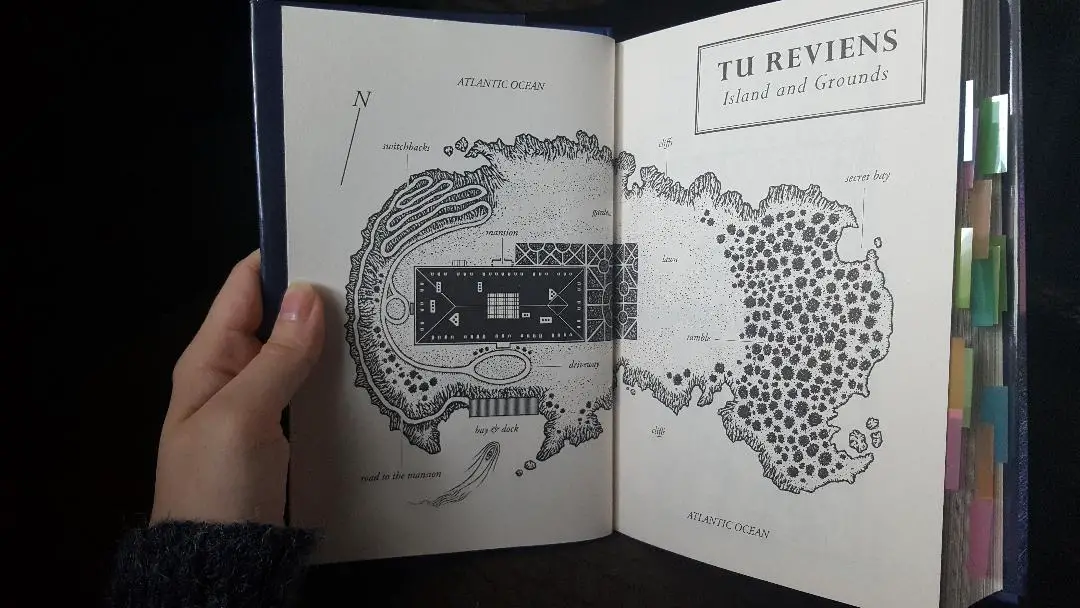 Although Kristin Cashore's earlier novels also aggressively challenge stereotypical female teen protagonist behavior — and face criticism for those very aspects —"Jane Unlimited" is arguably the most nuanced of her collection.
3. Six of Crows
When Kaz Brekker, the vengeance-guided teenage criminal prodigy, promptly accepts a job that could make him beyond rich and gathers a crew of outcasts to sail away and achieve the impossible. With a mission that dangerous, there are a million things that can go wrong — and most do. Through a clever heist comprised of a thoughtful balance of spontaneity and genius, readers explore not only the impermeable Ice Court with Kaz and company, but also the inevitable existence of monsters — whether they be in individuals, institutions or inside your head.
Don't expect a white-washed, heterosexual-exclusive cast of characters in "Six of Crows." The diversity in Kaz's crew is actually impressive — all six members hail from widely different cultures and geographical locations. They have different native languages, beliefs and skin colors. There are boy-girl love interests along with boy-boy love interests. The romance, however, develops so gradually you'll be reaching for the second book just to see if there is any at all. There's no instant success or clear happy ending to roll your eyes at either. The project that starts as a well-paid gig turns into a campaign for revenge, acceptance, home and happiness.
Also unusual for YA books, "Six of Crows" is part of a two-part series, rather than the typical trilogy.
4. Dairy Queen
When her father injures his hip moving a manure-spreader, 15-year-old D.J. Schwenk single-handedly takes over the work on her family's small dairy farm without skipping a beat. She and her whole family are actually a lot like their cows in the sense that they don't talk much, a quirk that Brian Nelson, star quarterback at the rival high school, helpfully points out when he starts coming over during the summer to work.
What follows is not your typical summer of life-changing, parent-dying tragedy or tear-jerking romance, but the summer when Schwenk learns why her best friend Amber isn't so friendly anymore, finally addresses the silent struggles that characterize her family, trains Nelson for the upcoming football season and ultimately decides to try out for football herself. Much more importantly, it's the summer when Schwenk stops acting like a cow, learns to talk and more importantly has a lot to say.
Whimsical cover and title aside, "Dairy Queen" is pretty down-to-earth for a YA book, and reverts many stereotypes for high-school girls. Common clichés such as unparalleled athletic prowess and model-worthy appearance, which often accompany other strong female heroines, aren't a problem with Schwenk. She's as tangibly human as protagonists get, at least once she stops (metaphorically) acting like a cow.