San Francisco District Attorney George Gascón announced Wednesday that the city of San Francisco is going to drop marijuana-related charges off of criminal records. This comes with the recent implementation of Proposition 64 in California, which makes the city of San Francisco exemplary from marijuana laws.
When it comes to decriminalizing marijuana, other cities in other states that have also legalized marijuana have not gone to the same lengths as San Francisco. The topic of marijuana's incriminating aspects, when it comes to decriminalizing convictions, has been a hot topic of debates about whether to completely expunge previous records or to limit the amount of records being forgiven.
The Impact of the New Policy
Considered one of the most progressive cities in America, San Francisco is taking matters into its own hands when it comes to repairing damages caused by the war on drugs, unlike other areas where marijuana is now legal. The new policy, Proposition 64, allows for individuals with previous offenses to petition for revisions, and even though the rest of California is willing to conduct revisions on criminal records, there is currently only a small percentage of offenders that have responded and petitioned to have their records changed.
This could simply be because many are unaware of the steps of the process or because they don't have the means to hire an attorney to guide them through the process. However, previous offenders in San Francisco won't need to go through this process individually in order to have their records revised — the city is taking responsibility for the changes.
The city of San Francisco's motion to seal records is the most extensive in the history of legalized recreational marijuana. Thousands of people that have documented marijuana-related misdemeanors on their criminal record, as far back as 1975, will now have a clean slate and a fresh start.
Those with felonies will have their cases recalled, revisited and rewritten by the San Francisco district attorney's office. For many, misdemeanors and felonies on a criminal record create difficulties in receiving employment, renting apartments and federal services. Therefore, the motion is life-changing for many who have had barriers due to their past marijuana usage.
This move by the city will positively affect minority populations, which have been the most damaged by criminalizing marijuana laws. According to the Office of the District Attorney, "reducing the disparities in San Francisco's criminal justice system has been a priority for the District Attorney. As indicated by the disparities in San Francisco arrest and booking rates, the War on Drugs has produced disparate arrest rates across racial groups."
This fact is important to point out since marijuana and other drugs are used by people of all races, but the most affected groups of people are African-Americans and Latinos. As a result, this action will reconcile disparities in minority populations and marijuana convictions when compared to Caucasians, since most convictions have been given unequally.
Another fact that is crucial to this policy: Although the new policy seems like a free pass, it is not. The act of expunging records only applies to discrepancies made consistent with Proposition 64. Nonetheless, expungement is a bold move when the current conservative political climate led by President Trump is moving toward an even more detrimental treatment toward drug users at the federal level.
Positions on Marijuana Outside of the Legalized States
Recreational marijuana is still a social taboo for most of the country. The current administration in power is starting a new war on drugs that is unfair to many Americans convicted of nonviolent crimes.
Recently, Attorney General Jeff Sessions has even taken motions to rescind "previous guidance documents" set in place by former President Obama, as stated in a memo on marijuana enforcement released earlier this month. This will make it tougher for more states to reach a path to legalizing marijuana.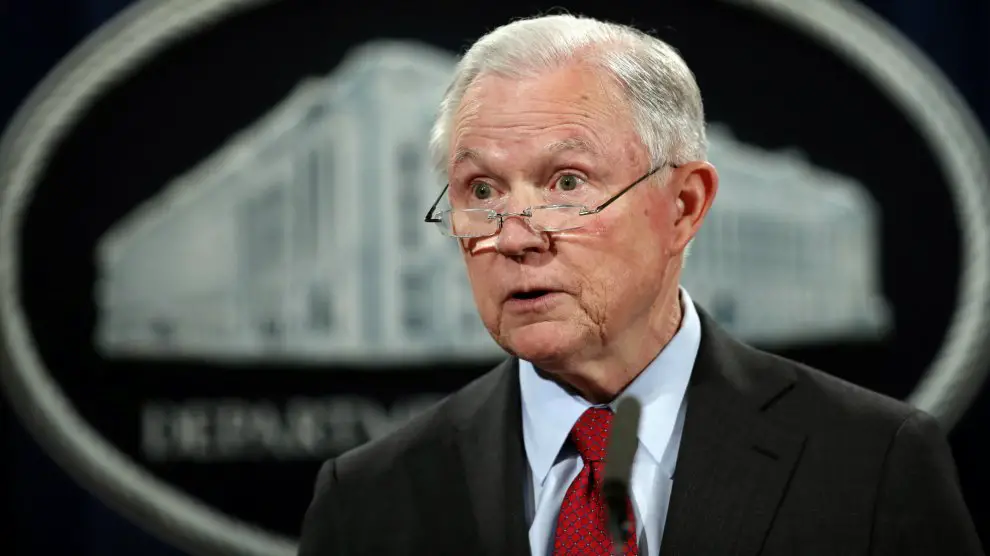 The federal government is not alone in the battle against the legalization of marijuana. Other states continue to have incriminating laws against pot smokers.
For example, Arizona still holds laws that consider the possession of any amount of marijuana a felony. These policies can land someone anywhere from six months to three years in prison.
Additionally, the state of Virginia took steps against decriminalizing small amounts marijuana earlier this month, demonstrating the pushback that some states still have against even the smallest amounts of marijuana. Other states that are still profoundly against the use and decriminalization of recreational marijuana, and hold strict laws against it, include Florida, South Dakota, Wisconsin, Iowa and Idaho.
How San Francisco's Policy Stacks up Against the Rest of Legalized America
Past efforts for decriminalization in other states have not been as forgiving as San Francisco's new policy. States such as Colorado, Washington, Oregon and Maryland have processes in place (similar to California's) that create a pathway for the sealing of marijuana-related criminal records; nonetheless, they are not as considerable as what is being done at the local government level in San Francisco.
Although expungement may seem like common sense, since recreational marijuana is legal in so many states, previous attempts have been thwarted by debates that lead to nowhere. Mostly, conservative lawmakers are unwilling to allow total forgiveness because it seems like "a simple slap" on the wrist for individuals who ultimately broke the law.
The logic behind this thought is that lawmakers would be going against the integrity of laws that used to be in place when marijuana was still illegal. Another issue is that previous offenders may have layered convictions that may not only include being in possession of marijuana but also selling to minors, driving under the influence or doing other crimes while high. It could be difficult to grant forgiveness to someone whose crimes are more complex and whose convictions are mixed with what used to be illegal and what is still illegal in regards to pot.
Nonetheless, San Francisco is the leader in a movement to change the critical views of marijuana. Without a doubt, San Francisco would have been the first city to have recreational marijuana legalized if it were able to, but now its local government is taking the reins by showing empathy to previous offenders who do not deserve to be called criminals.