"Was it your voice I heard? You speak to me from inside me. I have three hearts." This excerpt, quiet but self-actualized, made its appearance in the gallery of maternity photos Beyoncé posted to her website earlier this month when announcing her pregnancy. The gallery itself was an elegant depiction of what being a mother means to the singer—an act of rejuvenation, in which her purpose in life is reborn alongside of her children.
Sprinkled throughout the work were short lines of prose, comparing thoughts of motherhood to the Roman goddess Venus, who represents love, beauty and fertility. Although brilliantly conceptualized, Beyoncé had help with the project.
"I tried to change. Closed my mouth more, tried to be softer, prettier, less awake."
If the line above, a quote from Beyoncé's 2016 visual album, "Lemonade," sounds familiar, perhaps echoing the confessional tone of the maternity gallery text, that is because they both come from the same poet, London-based Somali writer Warsan Shire.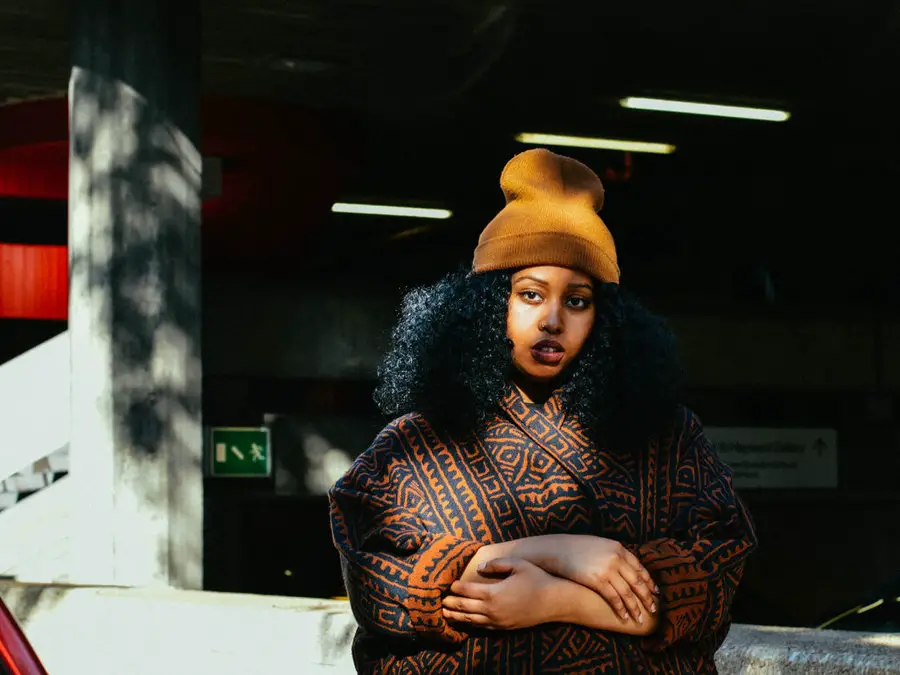 Raised in England, 28-year-old Shire was the first Young Poet Laureate for London, a foundation that gives young adults the opportunity to develop their skills in poetry. In addition, she has won the Brunel University International African Poetry Prize, an award that highlights the work of poets with a subject focus on Africa.
I originally stumbled upon Shire's poetry while browsing through Tumblr. Imprinted against a plain, white background, initialed "W.S.," a segment from one of her pieces caught my eye: "I am a lover without a lover. I am lovely and lonely. I belong deeply to myself."
What I loved most about the excerpt was the self-empowerment it contained within such a simple sentence structure. The way each thought halted so abruptly and jumped to the next, but at the same time, created one cohesive feeling, felt familiar in my own mind—not because it was something I had read before, but because it was a feeling I had felt before.
Searching the internet like a mad woman, I sought to find the origin of the quote and the author of the piece, which led me to "34 Excuses for Why We Failed at Love," a poem by Shire.
The work was a recollection of how her deeply rooted familial customs affected her idea of love. From YouTube, one link led to another, and soon I was watching Shire recite a handful of other poems. At that point, I was hooked.
Shire is a soft-spoken woman who conveys ideas with frankness. The topics she chooses to examine and the way she writes about them can be difficult to digest, but all of the truths she discusses feel necessary. So, as you can imagine, I was beyond thrilled when I found out that she had helped in the production of "Lemonade," and was equally enthralled to discover that she had assisted with Beyoncé's maternity photos.
Though I am a fan of Shire primarily for her poetic prowess, her identity as a black woman is an important part of her work, and her collaboration with Beyoncé is a powerful form of representation; they are two women of color, artists in different fields and of different times, communicating cross-generationally and culturally about their shared experience. Representation is and will continue to be important, but it is often a very deliberate act, as opposed to an organic one—it draws attention for its being the exception to the norm.
In the case of Beyoncé and Shire, their work together bucks the racial homogeneity of pop culture, yes, but it does something more.
Their styles complement each other; they should be working together. Their collaboration shows why representation is valuable, in that because of the work of POC women before them, Knowles and Shire are able to find each other at the top, two black female artists, and create something that could never exist outside of their union.
Beyoncé could have chosen to work with someone more established, or someone not a woman, or someone not a person of color, but she was adamant, as she noted in her Grammy acceptance speech, that she wanted to see the girls and women who influenced her life reflected in her work.
And though Shire communicates messages in a form that is often abstract, her messages are relatable, especially to women. She also touches on a myriad of issues surrounding her culture, as well as refugees and war—subjects that everyone understands to be important, but are hard to locate in everyday life, a problem that Shire's poetry ameliorates by interweaving them into her deeply metaphysical poetry.
By choosing to use Shire's work, Beyoncé also gives the Somali writer a platform that exposes the world to another brown-skinned perspective; Shire communicates her singular experience of pain, one that comes from a geographically distinct place, but it is in sync with Beyoncé's message because they share a common experience. It sheds light on her struggles and her cultural limitations, but they are rooted, like Beyoncé's, in being a woman of color.
The collaboration is many things, but in speaking laterally about their shared struggle, it is a brave assertion of intersectionality. Beyoncé underscores the idea that, even though she and Shire share a skin color, their problems are only parallel, not identical. Knowles is from Houston and Shire is from Kenya, and so they have little in common culturally. Still, they are able to connect through their shared experience as women of color.
That idea of finding commonalities and roosting in them, in looking for similarities with strangers rather than differences, is at the heart of all good art. Much like Shire's poetry, it is this deeper, philosophical connection that moves its audience, rather than the words or images. It is the idea that two people, unknown to each other in almost every respect, can come together if they choose to.