If you scroll on Instagram for just a couple minutes, chances are that you'll see a handful of people traveling the world. Summer is the time for students to experience different cultures and expand their horizons in different countries, but it's easier said than done. Filling your Pinterest boards with tourist activities and exciting trips is addicting, but planning and paying for those events is challenging.
You've probably thought to yourself, "How do people afford to constantly be traveling?" Expenses include airfare, hotel rooms, food and extra spending money; even if you want to get coffee in the morning, popular destinations will charge you ridiculous prices. After really thinking about how long it would take you to save up for an exciting trip, you might get to a point where traveling seems impossible for you.
However, Airbnb has become the new way for people to travel on a budget. By going on the website or the app, you can rent out rooms, houses or apartments in basically any city or country that you want. Instead of being overwhelmed with financial burdens, Airbnb lets you cherish and enjoy your stay with little stress. Here are five reasons why you should visit the site and book a trip today.
 1. It's Affordable
Hotel rooms can run for more than $500 per night, but Airbnb usually offers nice spaces for less than $300, with many averaging between $100 and $200. Even when searching hard, you can find locations for less than $100.
For example, you can find a spacious and trendy home starting at $55 per night in Budapest, Hungary. For what seems to have a value of hundreds of dollars, Airbnb sells it for an extremely affordable price. This is why so many young people, especially college students, are constantly booking through Airbnb: You get an unforgettable experience for an unimaginable deal.
 2. Its Living Spaces Are Impressive
Airbnb sounds sketchy at first, since owners rent out their homes online for cheap prices. Yet, these houses and living spaces are beautiful and extremely unique. You can find every architecture or design style, whether it's antique, trendy, modern or historic. In addition, many of the spaces have beneficial amenities, such as pools and workout centers, nearby.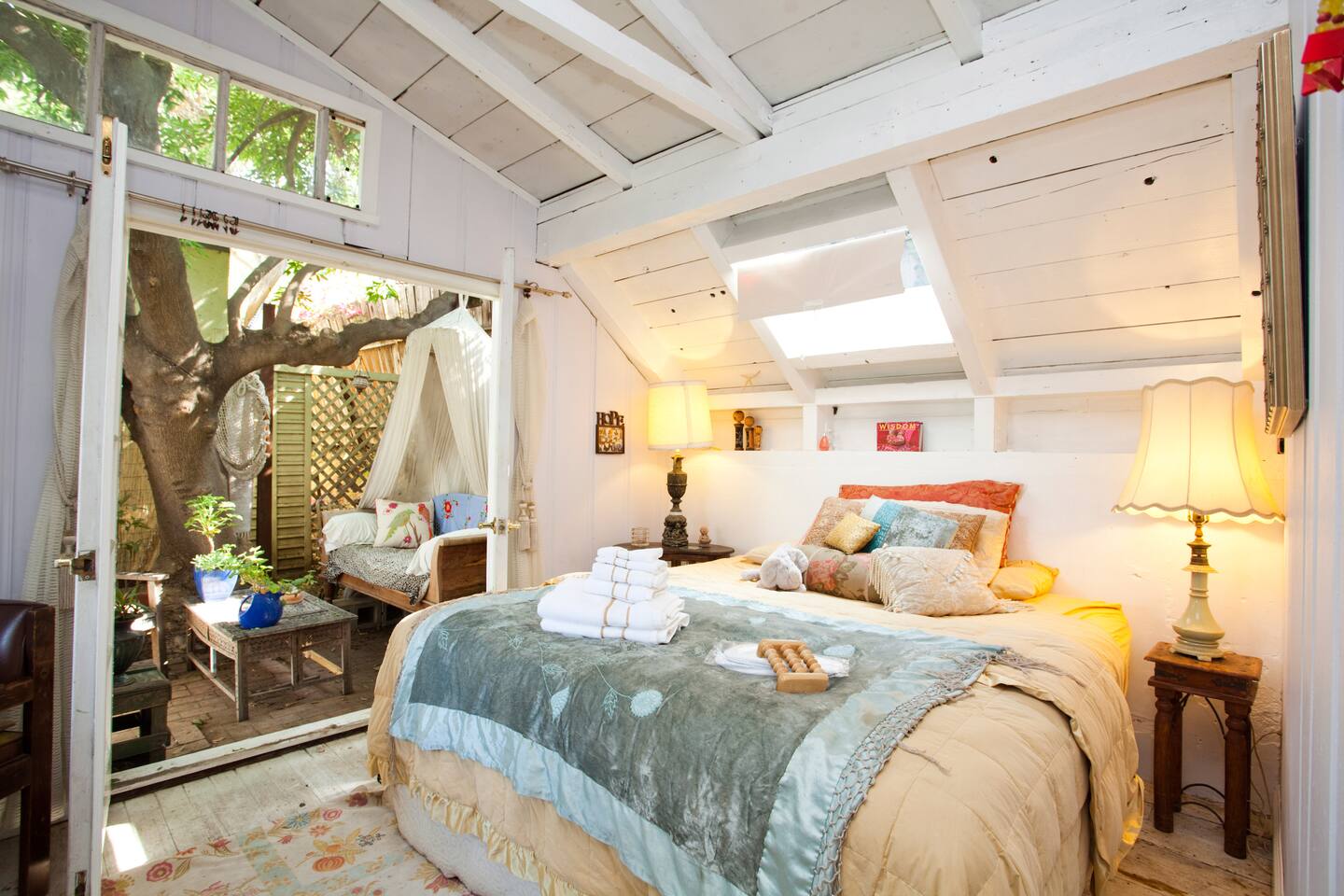 Cleaning services are also included within the total cost, which means that you won't be living in a messy space at all. Instead of feeling like you're downgrading from a hotel room, Airbnb allows you to create your own home and live in the luxury that you've always wanted.
3. It Has Reliable Reviews
Visitors can post reviews about each place and its owners for others to see, which allows you to know what you're getting into before booking your stay. On other review sites such as Yelp, false reviews are common and reduce reliability. Airbnb contains reviews only from people who have stayed in the location, increasing the credibility of the reviews. I
n addition, you can directly be in contact with the host, which can ease any concerns you have about the place that you are staying in. By encouraging an honest and genuine community and communication system, Airbnb makes sure that you aren't going through your trip alone.
4. It Can House Your Entire Crew
Many of the expensive homes can house up to sixteen people, which makes for great parties and adventures. Even though the high price tag can seem intimidating, a splitting the bill amongst a large group makes your stay extremely affordable compared to a hotel. What seems to be a $600 house per night can end up being only around $50 per night, which beats any hotel price out there. You also don't have to share your space with strangers and tourists, therefore eliminating any unnecessary annoyances and frustrations.
A spacious and quiet house contributes to a calmer mind, creating a healthy and memorable vacation for you and everyone else. Airbnb is perfect for a getaway from college with all of your closest friends, since it gives you the space to have fun and fully take in your surroundings and experiences.
 5. It's Customizable 
Airbnb has an overwhelming amount of options, but you get to decide what you want your trip to be like. If you want a relaxing day away from home, then you can purchase a secluded center with a calm environment surrounding it. On the other hand, if you want an energetic, busy scene around you, you can stay in a place centered right in the main hub of the city. Everyone is different, and the plethora of living options correlates to the variety of different tastes. For each person, there is a perfect place geared towards your interests and needs; by focusing on what you personally want out of a vacation, Airbnb ensures that you will have a dreamy stay.
The world is full of so many outstanding cultures, traditions and experiences, and you deserve to see them. It's easy to let money stop you from embracing life and the opportunities that it has to offer, but Airbnb is the solution. Not only does it let you customize your own experience, but it encourages you to get out of your comfort zone by making traveling possible. Airbnb assists with the financial burdens of a getaway, eliminating one of the main limitations you may have from treating yourself to relaxation and tranquility. By just saving up for a little while, you can renew your mind and soul with Airbnb. With its affordable prices and easy navigation on its online platform, Airbnb gives you reason to follow your dreams and travel to your ideal destinations.