Katelyn Dowd, a junior at Boston University (BU) studying international relations, is a singer-songwriter who has always loved listening, performing music and singing. Participating in acapella choirs, glee clubs and jazz bands throughout middle school and high school, music is in her blood.
After moving out, Dowd gained more time and space to be herself, which grew and intensified her love for music. Dowd plays Americana-style music, loving the "classic, old-timey, western sound" of it. American singer-songwriter Emmylou Harris influences a lot of the BU student's sound.
When performing, Dowd goes by the stage name "Kat Iris" because she wanted her name to be both easy to pronounce and to have a personal meaning to her. Iris was her great-grandmothers name, which is why she chose it to be a part of her stage persona.
Dowd has been getting plenty of experience while performing at open-mic nights in Boston, as well as some in San Francisco and Chicago while she was traveling and vacationing. Dowd isn't alone in her musical endeavors, she often plays music and travels with her boyfriend, who is also a musician. The two of them are independent performers but sometimes help each other out with their music and sound.
When Dowd composes songs, her inspiration stems from a variety of outlets. According to her, she gets inspiration from "everything in my life, from interactions I have with people, to my travels to trying to understand myself and who I am in the whole grand scheme of everything. Just trying to find my place in everything."
Dowd comes from a small town but is now an extensive traveler. In fact, she has just returned from a week-long trip to San Francisco and a couple day layover in Chicago. This trip has been great fuel for her fire as she believes that a lot of new songs are going to come from the experiences that she had on this trip. The bulk of her trip was spent performing at open-mic nights and exploring Yosemite National Park, Sequoia National Park and Joshua Tree National Park.
Both Dowd and her boyfriend drove about 2,000 miles to different parks and sights in California. Tearing herself away from this experience was difficult and she did not want to leave. Dowd believes that throwing herself into something like this vacation allows her to learn a lot about herself because of the many different individuals she met and experiences she took from her time there.
This trip to California may be her favorite travel adventure so far because she "experienced a large portion of our country, I've never been west before." This type of experience is not easily describable and gives Dowd a different perspective and adventure to write some new songs about.
Different places can have different ways of affecting to people, leading to different emotions, thoughts and feelings. A variety of connections and interpretations stem from experiencing a multitude of distinctive and contrasting parts of life.
For example, Dowd said that the mountains in the Sequoya forest to the Mojave Desert to Joshua Tree National Park all gave her different reactions. The contrast of these places is interesting because the traveling itself allows all the different emotions that come from the various experiences to combine and mix together.
Dowd's small-town roots led her to feel much more fortunate to be experiencing the world and trying new things. The experiences of getting away from where she grew up and seeing new things makes her feel liberated.
One of her songs, "Dead End Roots," was written about her life and what she saw and experienced in her hometown as many people tended not to leave or stray too far from their home.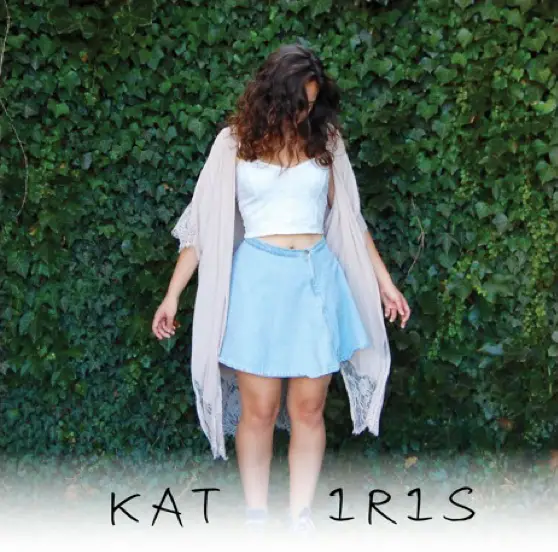 Dowd loves that she can live in new places and try new things, even though she admits it can be scary to go out into the world on her own. Yet, the internal drive to have new experiences and travel drives her to continue going to new and exciting places, inspiring even more songs.
Although she has left her small town for BU and beyond, Dowd still takes the five to six-hour drive home. When she visits during the occasional weekend, she works for her dad's company or visits her family, keeping in touch with her roots.
With school and songwriting, Dowd's junior year is definitely keeping her busy. Sometimes, she admits, it is difficult to juggle everything that comes with her singing, songwriting, school and the responsibilities that come with it. By scheduling her classes and schoolwork in the morning and focusing on her music in the evenings, she is able to balance her work effectively.
Balancing school and music works out for Dowd because she knows her limits and manages her time wisely. For example, she does not perform or book a show for a night if she knows that she has an exam the next morning. This understanding of how to schedule and knowing her limitations helps Dowd to be successful in balancing her variety of daily tasks, with some room for occasional travel and vacations.
The singer-songwriter has not always been dead-set on writing Americana music. In fact, when she was around 15 years old, Dowd had wanted to write punk songs. This quickly changed when she discovered that she wanted to write more personal music by "learning to look inside myself." Dowd's music stems from a lot of self-reflection and self-discovery. She admits songwriting is very intimate, looking introspectively and relying on her intuition for what sounds right.
The future is hopeful for Dowd; she wants to continue her music, saying that "I'm just going to keep up with it." With a friend who is a music producer in New York, Dowd is eager to get enough money to be able to record an actual album at a recording studio and share even more of her music.