Nearly every state in America has a state insect, but do you know yours? Emily Starobin, a senior at the University of Maryland, goes beyond just knowing that Maryland's official insect is the Baltimore Checkerspot butterfly. Her major in environmental science and policy — with Spanish to boot — led her to a project that seeks to save the endangered species.
Kerrianna Wallace: How would you describe this project?
Emily Starobin: The project is basically efforts to restore populations of the Maryland state insect, which is the Baltimore Checkerspot butterfly. Their biggest threat is that there aren't enough of their host plants, the white turtlehead. That's their only host plant, and they need those to survive.
We don't have enough of those plants because deer like to eat them, and they require a marshy environment, which isn't always available because of things like development. The lab wanted to restore the butterfly population by planting the white turtlehead plants.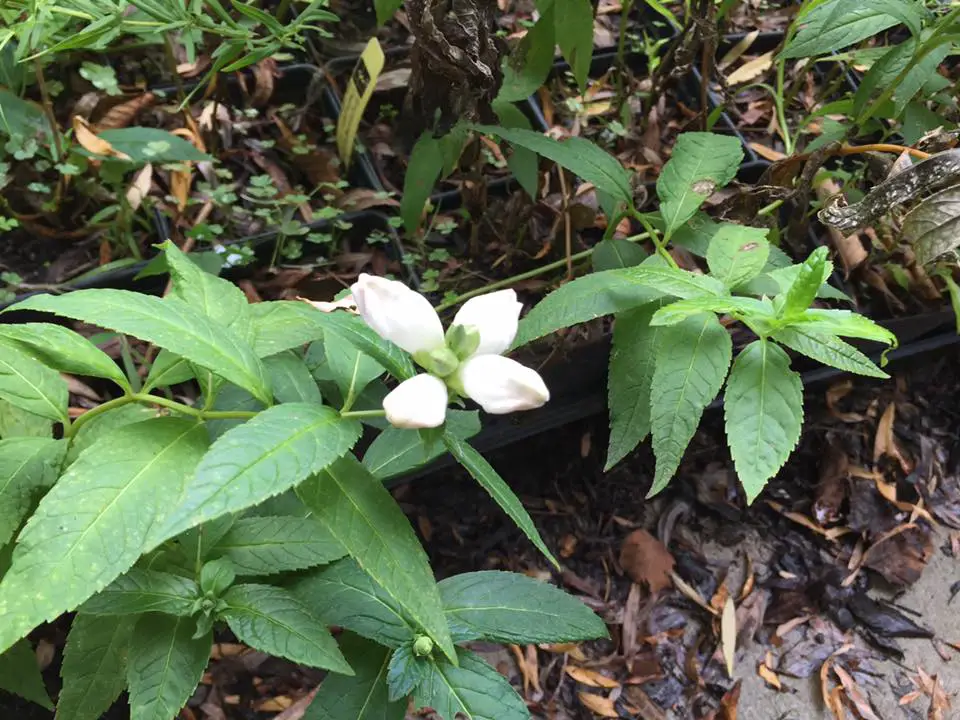 KW: What difficulties did you face in this project?
ES: Growing the plant isn't that easy because you need to keep the deer away and you need that specific type of environment. So planting requires a lot. It involved working with the arboretum on campus and aligning my goals with stormwater management projects.
I also had to go through a lot of hoops just to water the plants. Just a lot of coordination with things on campus, especially the arboretum, which was a really big asset.
One of the bigger difficulties was also the fact that these things take more time. Like, I thought I could plant the plants, they'd be fine, they'd grow, we would have the butterflies. But it took a lot longer. In my time with the project, I was disappointed with the amount of work I got done because I wanted to do so much more, but the time wasn't there.
KW: How did you get involved with this project?
ES: First, I don't want to take all the credit. I was given the project and I carried it out, continued efforts that have already been started. I found out about the project through a class I was taking called Pollinators in Crisis.
I loved the class and my TA who set me up at the vanEngelsdorp Honeybee Lab at the University of Maryland, where they were looking for a leader for the project and I accepted.
KW: Did you have any specific roles?
ES: Something I took on myself was the media. I reached out to my school's newspaper, The Diamondback, and I got our story out. So I was able to talk to people that were interested in the project. I made a Facebook page and a website, but they weren't very advanced or anything.
KW: Did you surprise yourself in anything you achieved or had to overcome?
ES: It was more responsibility than I was anticipating, and there were more hurdles. I'm an undergraduate, but I needed some of the resources the graduate students were using, and I wasn't necessarily given them because of my undergraduate status. So in some ways, the project itself was more on the graduate level, just because of the resources I needed to obtain.
But I definitely surprised myself in the responsibilities I took on. Some tasks were difficult because you had to get permissions from all sorts of departments and people, and once I moved on, I had to make sure whoever took over knew where I was at to avoid any duplication of what I already accomplished.
Not everything went as planned, so there was a lot of being comfortable with things not working out how I wanted, but what was really important was trying my best to get the ball rolling.
KW: Are you still involved?
ES: Not as much as I'd like to be. I worked in the lab in the fall, but since then I've tried to visit again. I was so happy to see the progress the person who took over the project had made. We coordinated a number of volunteers during our Good Neighbor Day where we do community service on and off campus, where hundreds of people planted hundreds of turtleheads.
Back when I was doing it, about eight people were planting. She was continuing things that I had started, and I myself was continuing what someone else had started. I'm still in contact with people at the lab because I made a lot of friends there, but I don't really know the most recent status of the project.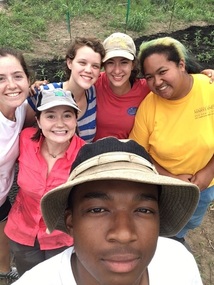 KW: What do you hope comes out of this project?
ES: Looking ahead, installing the Checkerspot population is the biggest goal, having it in the lab, growing and isolated from other things, then reintroducing it. That itself has its own difficulties, mainly that ensuring the white turtleheads are thriving so the Checkerspot butterflies have a habitat.
Raising awareness of the Checkerspot was also the goal of my supervisor, Dennis van Engelsdorp. A lot of people have never heard of the Checkerspot. I've never even seen it — it's really rare.
So more awareness of what kind of plants we have, the importance of pollinators in our area. That education aspect takes the most time, but is the most important part in sustaining a project like this.
KW: How have responses been to the project?
ES: I think the articles helped more than I originally realized. The biggest and exciting news was the tour on campus of Maryland symbols to view the project since it was about the state insect. It was exciting to think about the project in the lense[s] of publicity, not just the ecosystem or environment means, but community enjoyment.
KW: How long have you personally had a passion for environmental issues?
ES: Ever since a young age, I liked being outside and enjoying the natural environment. It's one of our most basic beauties and simple things that life has to offer that we can enjoy. That was a bit more rudimentary growing up, that I loved the environment. But in high school and college, classes I took made me understand and appreciate how delicate of a balance it all is.
KW: How would you encourage others to share in that passion?
ES: I would say the first step in caring for the environment is realizing what you get from it, both in beauty and the resources we get from it. I wouldn't really convince anyone to be passionate about it in extreme ways, though.
Everyone needs to care, but not everyone needs to be passionate. In order to make progress, I think in basic care for the environment, you just have to realize your impact and that will lead you to care for it better.