Although a queer icon can be any public figure who is embraced by the LGBTQ+ community, the same few celebrities get repeatedly associated with the role year after year. For many queer people, those celebrities are women such as Britney Spears, Lady Gaga, Madonna and Cher.
All of these women may have contributed to queer culture in their own ways, but it's also important to note that many men have done so as well, such as Prince, Elton John, Freddie Mercury and David Bowie. Today, one artist who is gaining recognition in the queer community is none other than Harry Styles.
Whatever their gender, all of these celebrities share the characteristics of being flamboyant pop stars who don't care about what other people think of them. Their fearless attitudes and unique stage personas have paved the way for other artists to embrace their individualities and use their platforms as a way to inspire others to do the same.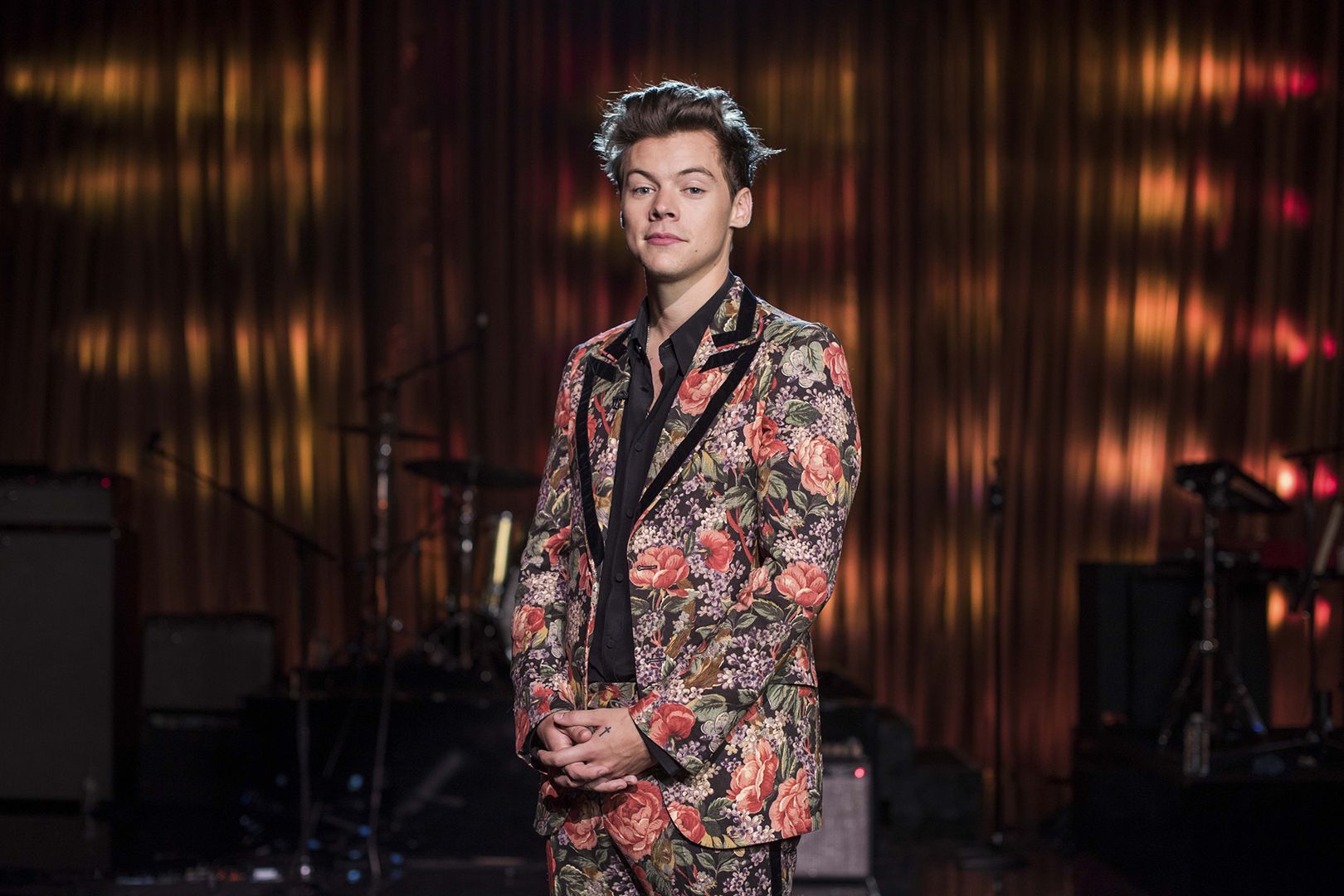 Styles' association with the LGBTQ+ community began during his One Direction days. At the height of the group's career, the Westboro Baptist Church, known to be hateful toward the LGBTQ+ community, protested outside one of the group's concerts.
They called the One Direction members "freaks" for touching each other on stage and claimed they were pushing a "fag propaganda" to young fans. In response, Styles tweeted that he "believes in equal rights for everyone" and that "God loves all."
Despite the company outside, I believe in equal rights for everyone. I think God loves all. Thanks for coming to the show though.

— Harry Styles. (@Harry_Styles) July 20, 2013
Instead of subduing his support for the queer community for fear of backlash, Styles has only gotten more vocal about it, showing his support for LGBTQ+ individuals both on and offline.
For example, Styles has made it a tradition to wave around the LGBTQ+ pride flag during his concerts. When he was with One Direction, he only did so occasionally, but once he became a solo artist, he made sure to do this for every show.
The more he showed his support for the queer community, the safer his fans felt to openly embrace who they were. They began to decorate their concert outfits with rainbow colors and even create fan projects to show their support for the queer community and to show pride in themselves.
One project involved turning the venue into a sea of rainbow lights, and another consisted of the audience waving around small pride flags. Security officers have tried to stop many of the fan projects from happening, but Styles made sure to intervene each time, emphasizing how he will always support his queer fans.
Due to his strong support for the queer community, some fans have used his concerts as an opportunity to either come out to friends and family or to propose to their partners. For example, during his concert at the O2 arena, a fan proposed to her girlfriend when the crowd turned into a sea of rainbow lights. The reason why some fans decide to have these special, life-changing moments at Styles' concerts is that he makes his shows a safe and welcoming space for everyone.
These were the lights during Sweet Creature when I asked Katie to marry me, and I got a yes ? pic.twitter.com/8WVDbbys8t

— soph loves louis ◟̽◞̽ (@fireprooftatt) April 12, 2018
At one concert, he told fans, "If you are gay, if you are straight, if you are transgender … whoever you are, whoever you want to be, I support you," and at another, he said, "Please feel free to be whoever it is you want to be in this room." No matter how big the venue is or which country he is performing at, Styles sends this same message of support to his fans every time.
As mentioned earlier, many celebrities who are considered queer icons happen to be pop singers. This is because pop singers have a large platform to speak about social issues, including those related to the queer community.
Some singers, such as Lady Gaga, have also used their platform to release songs that can relate to many queer listeners. Gaga's single, "Born This Way" celebrates one's pride in who they are, while Styles' "Medicine" focuses on sexual experimentation.
Because music brings comfort to its listeners, many pop singers are also considered queer icons because they make their concerts a place of safety and inclusion, which is exactly what Styles does at his shows.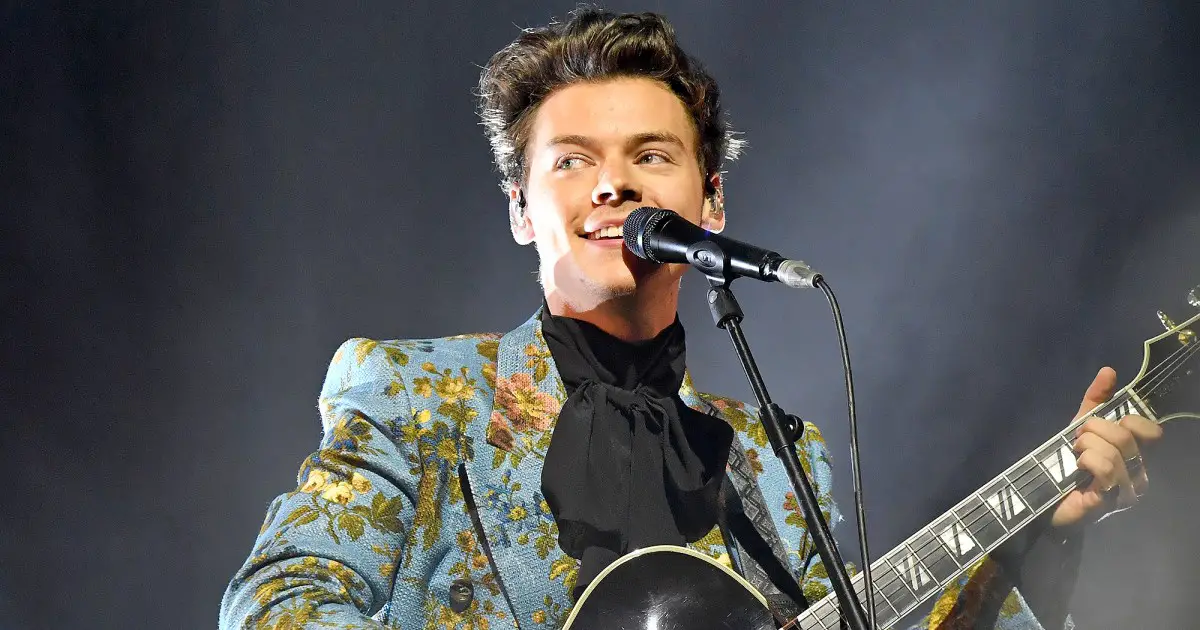 Besides being vocal in their support for queer individuals, many pop singers are also labeled queer icons for being flamboyant, and Styles is no exception. For his tour, he's worn a new outfit every night, and each one is extravagant.
Whether they have sparkly, floral, plaid or animal print designs, there's no denying that Styles' suits stand out, especially because many of them happen to be custom-made Gucci suits. To go along with his outfits, Styles also paints his nails to match the color of the suit he's wearing. These fashion choices may seem odd to some, but Styles has shown that he doesn't care about what others think of him.
While Styles has been receiving recognition for defying gender norms, he isn't the first male pop artist to do so. David Bowie, for example, explored themes of sexual exploration in his music through his androgynous alter-ego named Ziggy Stardust.
Bowie's fashion choices for his character were part of the glam rock genre, which Queen lead vocalist Freddie Mercury also participated in. Similar to Styles, Freddie Mercury's fashion choices were extravagant, with some of his most prominent outfits being sequin catsuits.
Styles may be from a different time than Bowie and Mercury, but he has the same unapologetic attitude as them, as his fashion statements continue to influence the generation of today.
He may not be the first person who comes to mind when you think of a queer icon, but his fearless attitude and unique stage persona make him one. With his daring fashion choices and continuous support of the queer community, Styles encourages others to be their most authentic selves, a characteristic that every queer icon shares, whether they're from the past or the present.