As is often the case, it all started with a One Direction concert.
"We were looking at the fan merchandise and realized the stuff they were selling had been designed by super old men who didn't know what we wanted," says Nishiki Maredia, who, at twenty-one, is co-founder and CEO of the 1950 Collective, an online clothing shop that features fandom, feminist and social justice apparel.
Maredia and co-founder Angela Jin, a recent Boston College graduate, started making their own 1D fan shirts at the end of 2014 as a distraction from struggles with mental health. Almost three years later, their concert apparel project is a bona-fide, bomb-ass business that has made $300,000 in revenue and donated more than $7,000 worth of money and goods to charitable causes.
The women have been profiled by the "Boston Globe" and were chosen as two of Glamour's 2017 College Women of the Year. Maredia, now a senior student finishing up her History degree, talked to me about entrepreneurship, activism in business and the power of women online.
Carli Scalf: How did the 1950 Collective get off the ground during your first year?  
Nishiki Maredia: When we first started, we were one of the first "Instagram stores," a shop that only advertises on social media. There was a definite learning curve without any examples to look at. For the first year Angela and I worked on it constantly—we both had internships, so we would work nine to five and then come home and do company stuff all night. After the first year, ecommerce grew and we were able to outsource some of the time-consuming stuff, like shipping.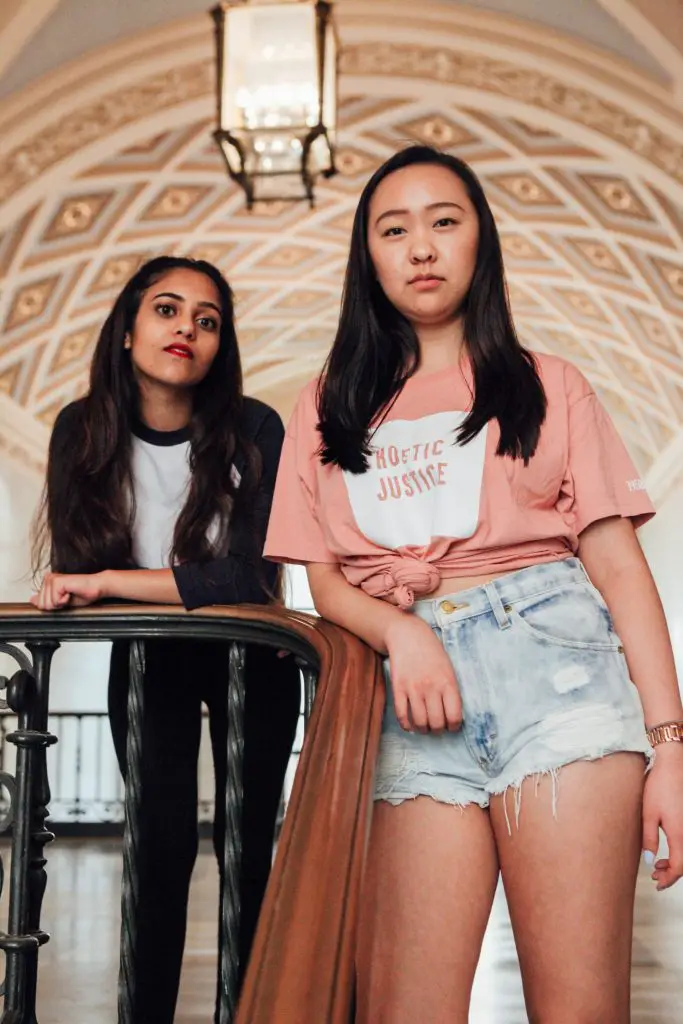 CS: Social media was such a big part of your success. What kind of strategies did you use when marketing your products online?
NM: In 2014 and 2015, when One Direction was still on tour, Angela and I were following a bunch of 1D fan accounts already. We started with an ambassador program, where we reached out to fan accounts and offered them a free shirt if they gave us a shout-out and helped us gain followers. Giveaways and fan accounts really helped us grow, and from there we developed our own base of loyal customers and followers.
CS: How do you develop the designs for the apparel?
NM: I design most of the new releases, and then we also have paid artists who will work with us from all ages and all over the globe. One of the artists we work closest with is in Russia! We found her profile on Tumblr and reached out to her, and we've been working together for two years now.
CS: When did social justice become part of the 1950 Collective's mission?
NM: We always had our 10 percent philanthropy component, where we donate 10 percent of our profits every month to a social cause, but I thought if we were going to be a company that donated, we should also be a company that's strong about its values and morals.
Six months in, we realized the women who were active on social media and involved in fandoms were also active in social justice. Some people didn't expect that, but because Angela and I are our customer audience, we knew we would want that as well. Our social justice line of shirts donates 100 percent of the profits back to the cause most aligned with the shirt's message, because we didn't want to capitalize on a social cause.
CS: Did you ever face any pushback because of your age, or because people didn't think your business was serious enough?
NM: For sure. In fall 2015, Angela and I applied to a venture competition at Boston College. A lot of other people's entries were hypothetical apps that used hypothetical statistics, but we still ended up placing in third, even though we were the only entry that had made a significant profit. In general, when I get interviewed by people who aren't young women, they don't take the product as seriously as I would hope.
I think there's still a lot of looking down on the things that teenage girls like. It's hard for someone who isn't a young woman to take us seriously, but we always faked it until we made it and pushed through with a sense of confidence we definitely didn't have! And now, we've been faking it for so long that we do have that confidence.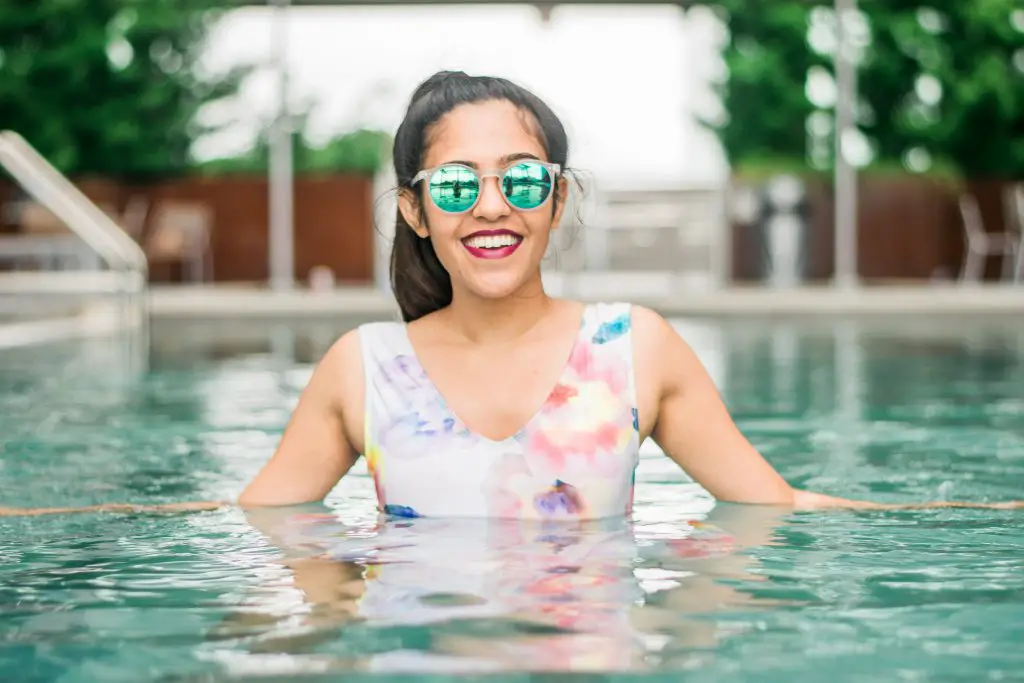 CS: What are your plans for you and the 1950 Collective as you approach graduation?  
NM: I literally had a breakdown about this the other day! It's pretty up in the air right now, but there are a lot of cool companies in Austin that focus on marketing and consulting that I'm interested in. One of my favorite parts about running 1950 was that a lot of young women would reach out to us and ask about how they could start their own company. That "consulting" aspect was one of my favorite parts of the job. So I'm looking at those companies, but I'm also drawn to the idea of running the company full-time once school is done.
CS: What words of wisdom do you have for young women looking to start their own marketing ventures?
NM: The number one thing to realize is that a lot of people will try to talk you out of it and say that your idea is not the most realistic thing to do. That happened to us every step along the way, so the most important thing to do is believe in yourself and your product; if you do that, you'll be fine.
And then, of course, fake it until you make it. It was really intimidating talking to industry people who were really well-known, or who had been in business for a long time and looked down on our product. We always had to hype each other up and become confident in what we were selling and how we were selling it.
CS: Finally, I have to ask…do you have a favorite One Direction member?
NM: [Laughs] Yes! Originally Harry and Zayn, but since Zayn's not in the band anymore, it's Harry. He's just charming.