Ashley Longshore, a 46-year-old Louisiana based artist, has a knack for grabbing attention. Her loud pieces are composed of rich colors and various textures and have even been likened to Andy Warhol's work. Her pieces act as a representation of her bold and energetic personality. She captivates and dominates every room she walks into, a trait she used to be bullied for, but now finds it a necessary part of doing business and building her brand.
Both her personality and art represent an unwavering go-getter attitude about life. She was recently dubbed "Fashion's Latest Art Darling" by The New York Times and was the first female artist featured in the notorious Bergdorf Goodman's art hall in New York City. In response to this triumphant feat, Longshore noted, "all those girls at the opening, I want them to feel, 'this could happen to me too.'"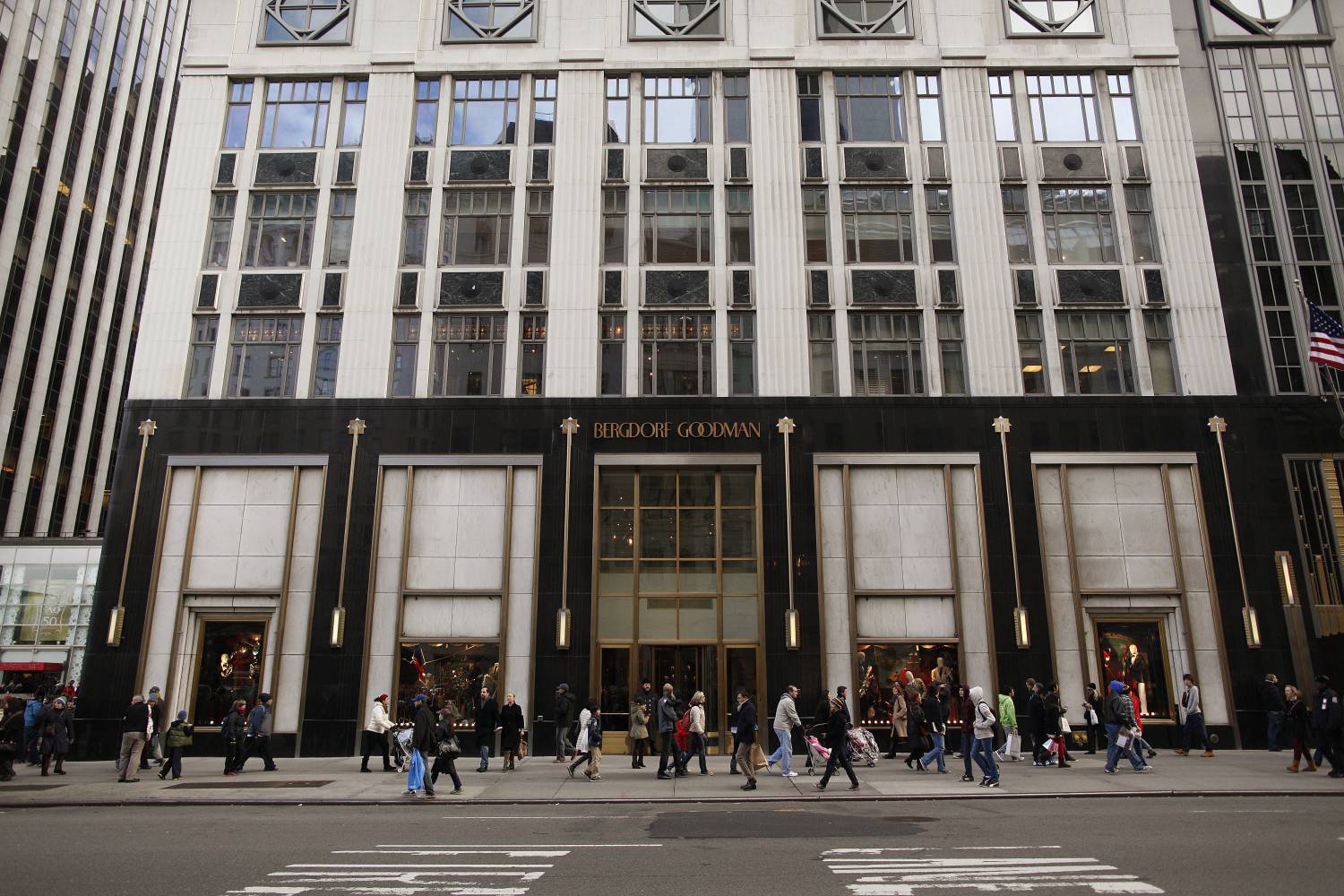 While her steady growth is incredible, she wants to communicate the possibility of success to all women, young and old alike.
Her gallery space on Magazine Street in New Orleans, Louisiana, is nothing shy of incredible. She turned the humble exterior into a captivating advertisement, stringing the words: "2018 goals: I do not cook. I do not clean. I do not fly commercial," across the windowpane. Upon opening the door, an inviting world of vibrant color, glittering embellishments and alien furniture awaits.
Longshore's space communicates an encouraging atmosphere that inspires people to strive for their dreams, no matter how enormous. Walking through the gallery is an explorative environment in which one can find new details around every corner. It is in itself a work of art; the aggregation of minute details, each important, is arguably her best work yet.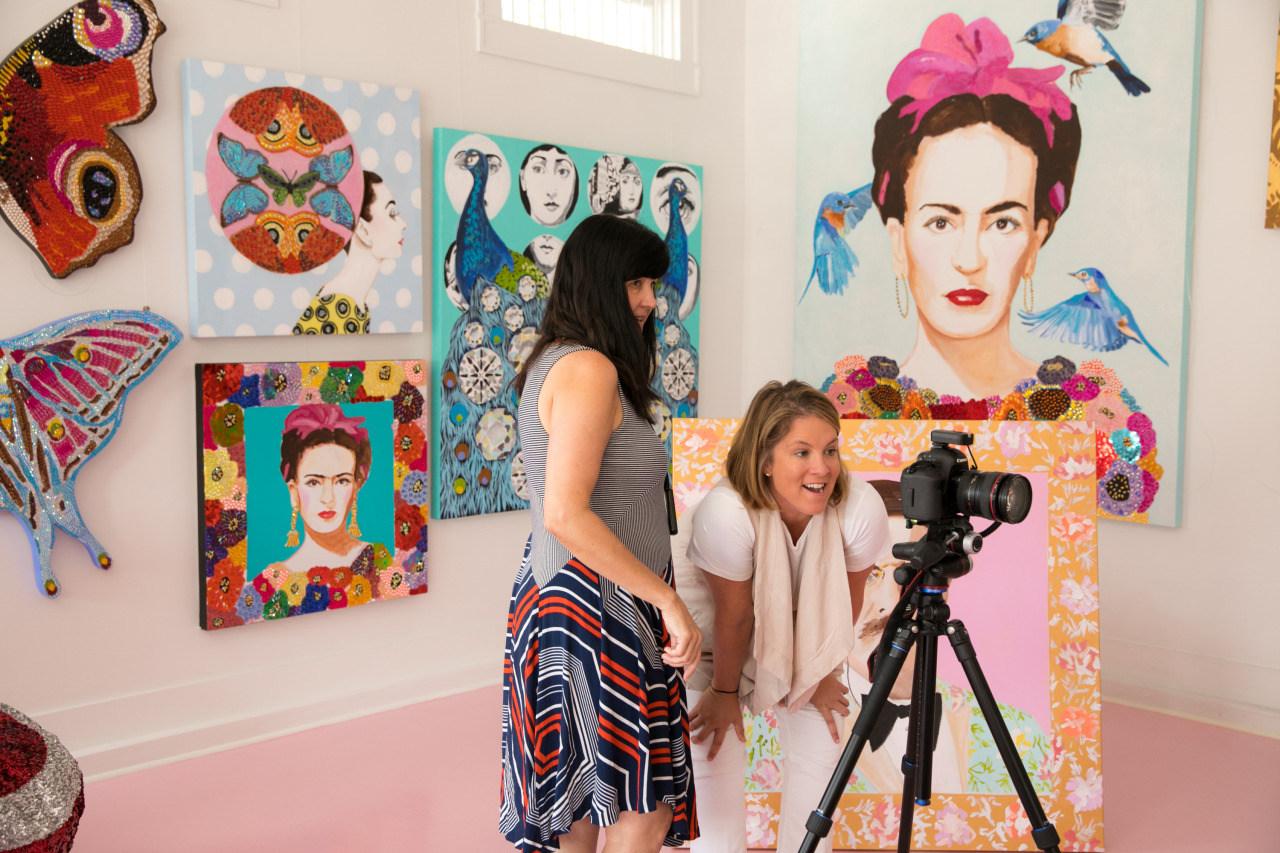 Longshore's self-identification as both an artist and an entrepreneur are shown dramatically throughout her portfolio, with a get-that-bread mentality that seems to drive much of the inspiration behind her creations. One of her more recent pieces features a striking pink diamond against a thick orange background with gold sparkling letters reading, "Little Ms. Muffet became Warren Buffet and stacked up her own money honey" stretched across the canvas.
While similar pieces tend to be considered impolite or perhaps unartistic, her incorporation of crude language adds another distinct medium that adds to the overall meaning of her piece. In her artist's bio, Longshore said, "I really like to combine the use of words and images to create a smart, colorful bold statement."
The artist is trying to communicate the things a lot of women may be thinking but are perhaps too shy to verbalize or find that the expression of these thoughts would somehow taint the image of socially ingrained docility they are trying to uphold. To further dispute that idea, she uses widely regarded name brands, including Gucci, Veuve Clicquot and Chanel, as representative of her ability to both accept the stereotypical notion of femininity — attention to nice, ornate things — and strive for monetary gain and success, a passion typically reserved for men.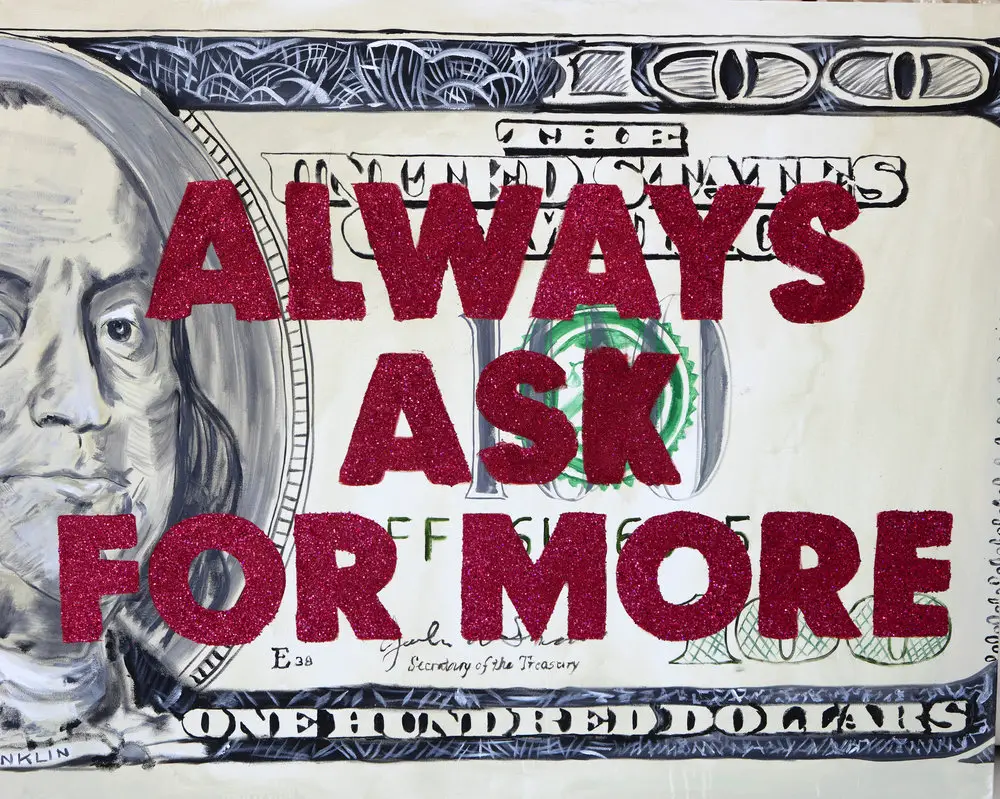 The beautiful, ornate and powerful features of Longshore's work all contribute to the feminist ideals she strives to represent. These combined elements express a rejection of femininity, or at least when it's viewed as something that is only a delicate, soft entity. Longshore emphasizes through her work the duality of femininity: something dynamic and powerful that can coexist with some of the more intrinsic and universal qualities associated with being female. Someone shouldn't have to sacrifice one of those elements in pursuit of the other, but rather except them both at face value and as equally attainable.
By the same breadth, Longshore uses this artful expression as an opportunity to comment on the everyday activities associated with being female. Her collection "Fashion Week" showcases this unique quality behind her work. This collection is composed of various pieces representing  women's feet squished into five-inch heels. Protruding toes, and the application of shadowing and highlighting, help to convey the feeling of physical discomfort that her subjects may be experiencing. In an Instagram post, Longshore comments on this collection saying, "squeezing a foot into a 5 inch heel ain't natural…but damn they are gorgeous."
A good portion of Longshore's work also celebrate impactful women throughout history. Characters including Frida Kahlo, Anna Wintour and Queen Elizabeth act as the subjects of some of her paintings. By integrating rich, attention-grabbing colors, glitter and jewels, these exceptional portraits literally paint these figures in a positive light. Her centralized composition highlights the notability of these women and how their influence and actions have impacted society's understanding of female power.
However, Longshore also incorporates other male influencers of pop culture such as Lil Wayne, Obama and the Pope. The decorative components within all of these portraits also act as testament to her personal style. On her website she wrote, "My paintings are representative of the world I see around me. My paintings are reflection pieces that are a reflection of the experiences I have had in my life."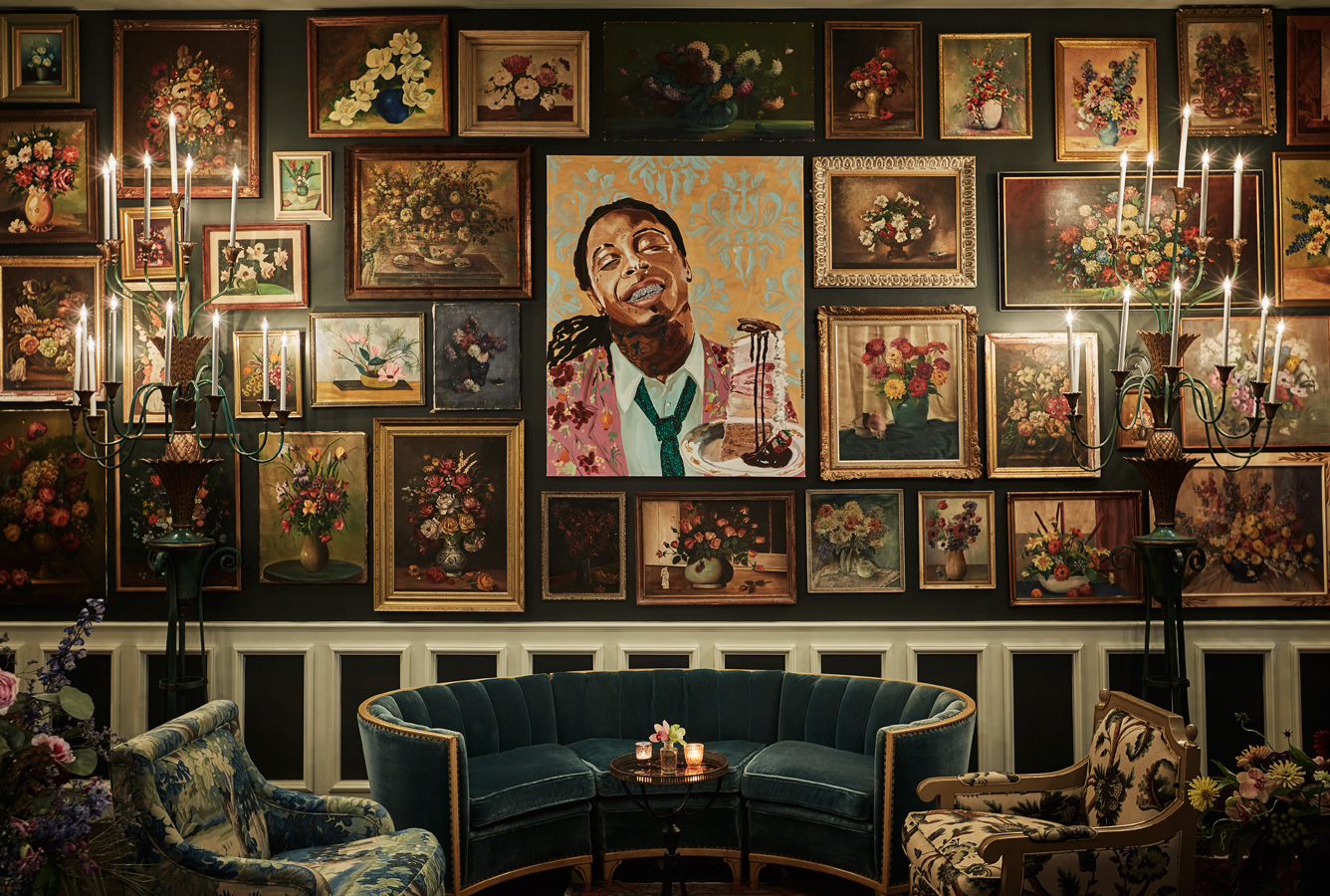 Longshore's talent does not stop with the visual, but instead stretches to incorporate various sculpture and furniture installations. These audacious pieces, which include a giant Cartier bracelet, giant rolls of cash and a collection of ornate chairs, all exist to further her self-expression and artistic statement. Their loud features dominate the spaces they're put in, which is a play on Longshore's personality itself. Her ability to manipulate and work with various types of medium attest to her ability as a visionary artist. The boundaries are limitless in both her idea of artistic and female expression.