On May 24, President Trump met with Pope Francis at the Vatican to discuss international relations, the promotion of peace and other issues.
According to the Holy See Press Communiqué, "Satisfaction was expressed for the good existing bilateral relations between the Holy See and the United States of America, as well as the joint commitment in favour of life, and freedom of religion and of conscience." The Pope and President Trump also discussed the promotion of peace in the world, most notably in the Middle East, via political negotiation and inter-religious dialogue.
Pope Francis placed special emphasis on the issue of climate change during his discussions with President Trump. When the two leaders exchanged gifts, the leader of the Catholic Church gave the U.S. president a copy of "Laudato Si," Pope Francis' encyclical on the environment.
Soon after the meeting concluded, President Trump and the First Lady took to Twitter to express their joy after meeting with His Holiness. "Honor of a lifetime to meet His Holiness Pope Francis. I leave the Vatican more determined than ever to pursue PEACE in our world," the POTUS tweeted. Melania Trump also appeared to be honored by the interaction with the Pope: "Today's visit with His Holiness Pope Francis @Pontifex is one I'll never forget. I was humbled by the honor. Blessings to all," she posted.
While practically everyone took to different social media sites to share their thoughts on the highly-anticipated meeting, there's one group whose voice isn't often heard from: #CatholicTwitter.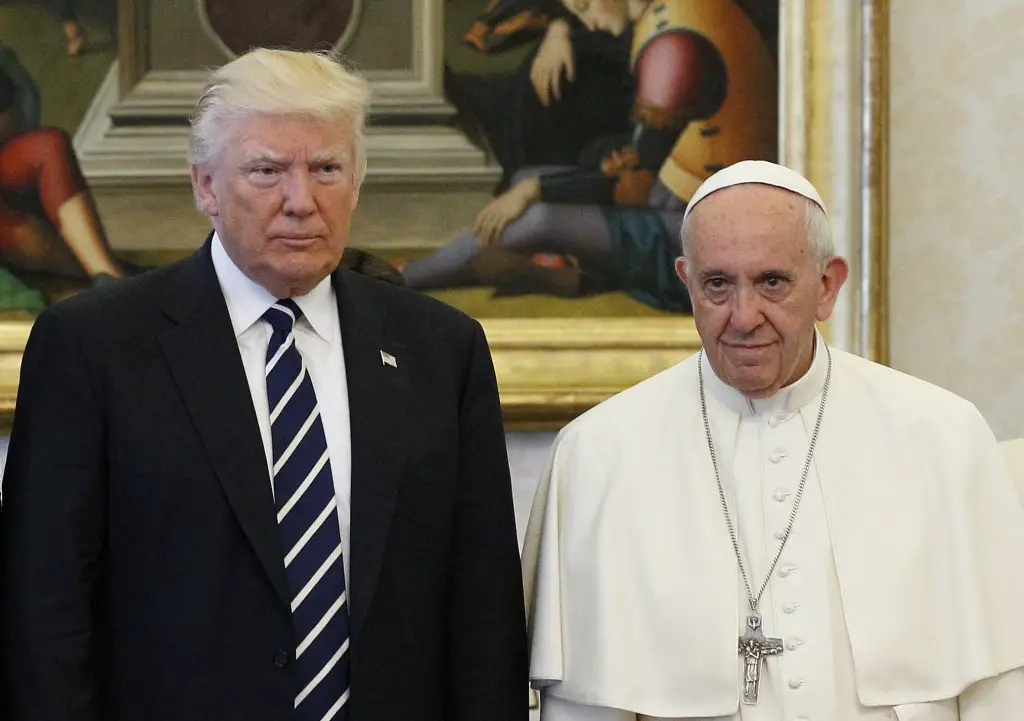 #CatholicTwitter is a niche of the 140-character social-media site, where users, who happen to be Catholic, of all ages and walks of life (literally, from millennials to lay-ministers) come together and interact to discuss, well, their faith and other topics. Many different members of #CatholicTwitter took to the social-media site to express their thoughts on the meeting between the two world leaders. I had the chance to speak with some of the members of the #CatholicTwitter community, and discuss their thoughts on the papal-and-presidential interaction.
Patrick Neve, a junior at Franciscan University and co-host of "The Crunch," a Catholic podcast, reacted to the exchange. "As with all world leaders, I hope His Holiness inspires President Trump to lead the country justly and under the guidance of the Father," says Neve.
Father Matthew Schneider, a Twitter-verified priest and blogger stationed in Washington D.C., further broke down the interaction and its significance. "I think the Pope always has some influence as he tends to have the greatest moral weight in the world," says Schneider. "It remains to be seen on which issues Francis will influence Trump. I can see a dozen different issues where Francis could influence Trump, but I don't see any as necessary—so I think we'll have to wait and see which issues Trump is influenced by Francis on."
Julie Lai, a senior at the University of San Diego and social media manager, shared with me her thoughts on the potential for change on Trump's behalf. "In the past, Pope Francis said that, as Christians, we need to be people who build bridges and not walls. This causes a bit of defensiveness on Trump's end and in the public. And yes, Pope Francis said this in a literal sense," says Lai.
"However, Pope Francis has also been quoted using this phrase in the metaphorical sense when referring to building peace. I think that's exactly what this meeting was all about—building a bridge of peace, despite how the media wanted to spin it. From that starting point of peace, where each person recognizes the humanness of the other, difficult conversations can occur and hearts can be changed."
Lai continued on, saying, "I believe that when you meet someone who is filled with the peace and love of Christ, you can't help but be attracted to it—if not moved by it. I was moved when I met the Pope in December. John Boehner felt led to resign when Pope Francis has his address to Congress in 2015. So, I don't know if it will have any impact on Trump or his policies that we can see on our end, but I believe when someone encounters Christ, anything can happen."
On a contrary note, others did not think the meeting would affect Trump's decision making. Ethan Stueve, a student at Kansas State University and co-host of "The Crunch," opined on the matter as well. "I think it's pointless to extrapolate the success or failure of a meeting that nobody was present at besides President Trump and Pope Francis. Other than a few bad shots of Pope Francis, there was nothing to indicate that it wasn't a routine meeting with another head of state," says Stueve.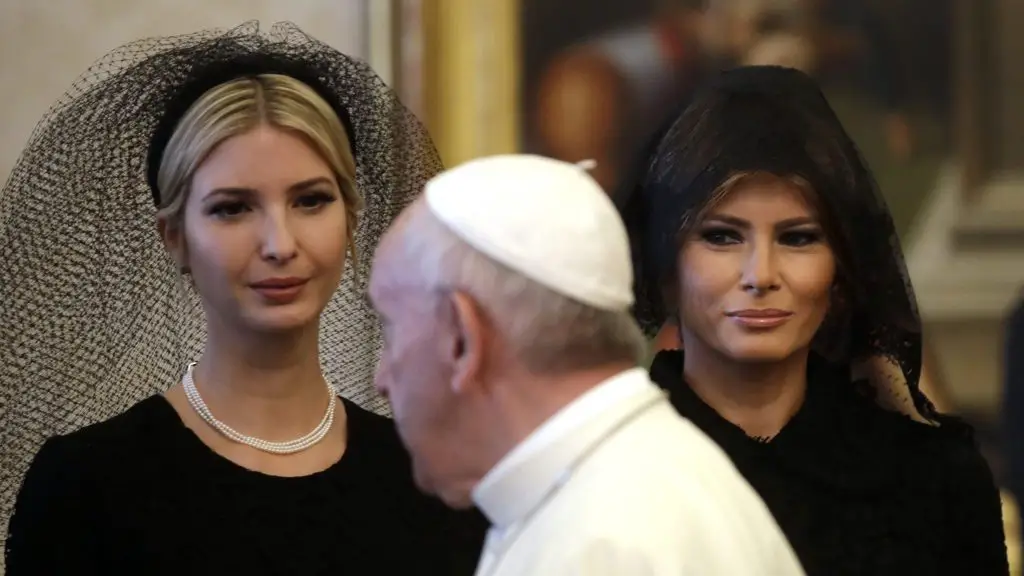 Another issue that received a lot of buzz was Melania and Ivanka Trump's outfit choices. As the two women wore veils and all-black clothing, many people online gave them a lot of flak for what they thought were dark or morose outfits, when in fact, the outfit choices have history to them.
"The dress code for private formal meetings with the Pope—as a visit from the president and family would be—says women should either wear a discrete traditional garment or black that covers shoulders and knees," says Father Schneider.
"The black veil is recommended but not required. I see their choice to follow even the recommended but not required part of the dress code as a sign of respect for the Pope as a person and his office." In fact, Michelle Obama and Sophie Grégoire Trudeau followed the same dress code when they met with the Pope as well.
In regard to the memes, there were (relatively) positive responses across the board. "As for the memes, the Pope makes the best faces," says Neve, "I think it showed how pictures can often slant our view of reality."
"The one thing I will say is it gets a little frustrating when viral memes don't get the story straight or tries to make something too political. But it is always a good time to see the public become a part of the fun," says Lai about the many posts resulting from the infamous photo of Pope Francis' #RestingPopeFace.
For Stueve, he says that "the memes were good, but I am concerned about their longevity. The window for success of Trump/Pope memes has come and gone, in my opinion. The best one was my own. I have no bias in this whatsoever."