Social media was created with the intention of bringing people together, to allow them to share life events, happenings and just about anything else with friends and family. For celebrities, it has become a way to connect with fans. However, many of Hollywood's most-adored have come to the realization that social media sites like Instagram and Twitter can be a bit of a double-edged sword.
Despite the fact that social media has facilitated representation and spotlighted voices of marginalized groups, users, particularly women and people of color, are subjected to disturbingly sexist, racist or purely hateful comments and created images. This was demonstrated when Leslie Jones was hammered with racist comments and slurs following the release of the "Ghostbusters" remake.
With followers in the millions across multiple social media sites, female celebrities are often made especially vulnerable to cyberbullying, leading some to call it quits. Here are four celebrity women who were pushed into a social media hiatus.
1. Ruby Rose
The acclaimed "Orange is the New Black" actress has been a longtime advocate for women and LGBTQ rights. Rose also uses her social media accounts to challenge societal norms of gender roles and identities.
Recently, Rose was cast as Batwoman for the CW series "Arrowverse," an apparent win for the LGBTQ community: a traditionally gay character to be played by a gay actress. However, not all fans were happy with CW's casting pick and took to Twitter to voice their opinions, sending Rose a series of abusive messages and comments.
Most of the backlash centered around the claim that the Australian actress isn't "gay enough" to play the role of Kate Kane (aka Batwoman). Other trolls simply questioned Rose's actress ability, leading to the creation of the #recastbatwoman campaign across social media platforms.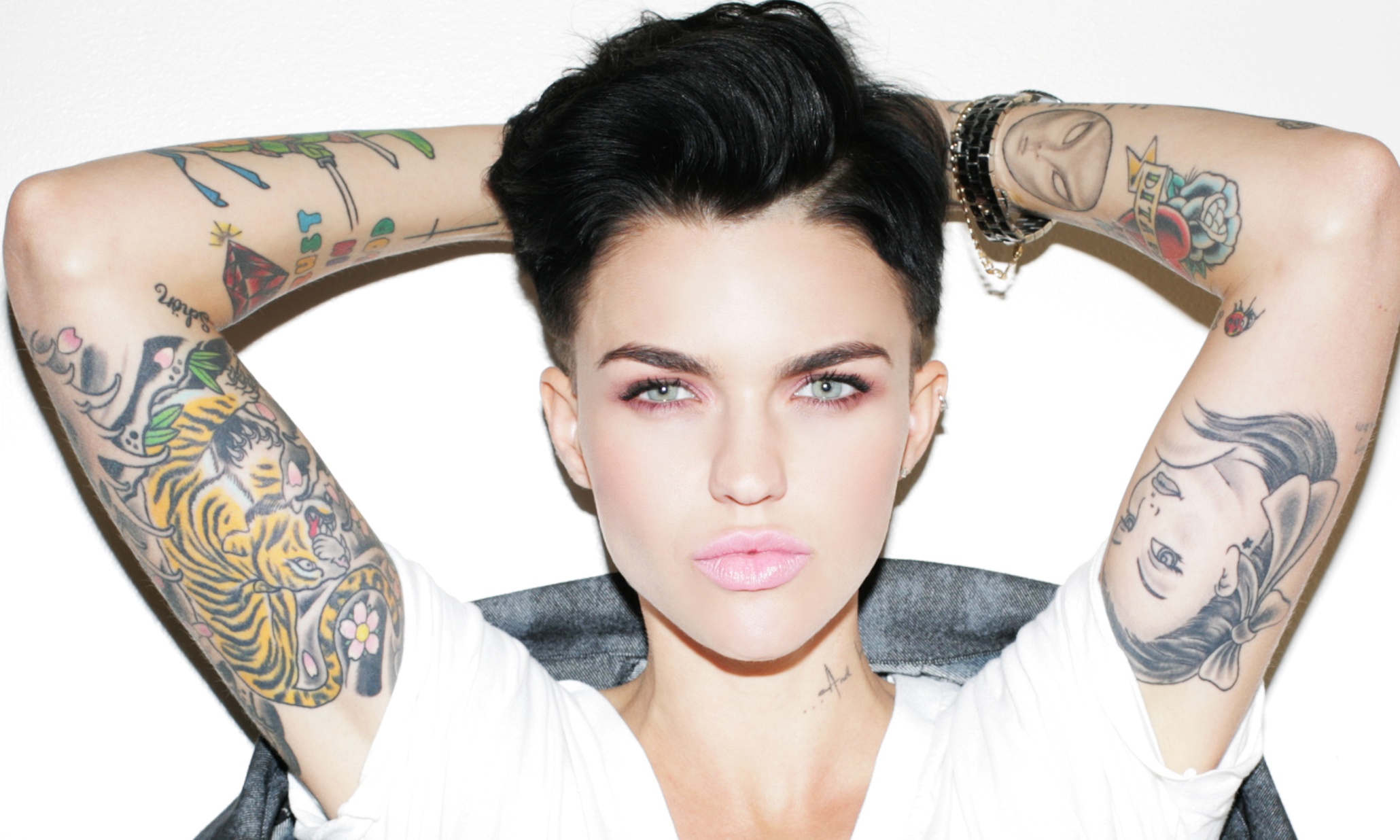 After days of continuous harassment, Rose finally responded with her confusion and distress saying she has been out since she was 12-years-old. She then told followers that she would be taking a break from Twitter to focus on future projects and if anyone needed her, "I'll be on my Bat Phone."
Rose's Instagram is still active, although she only accepts comments from users she knows and follows. She remains absent from Twitter.
2. Kelly Marie Tran
Tran, the first woman of color with a leading role in a "Star Wars" movie, was trolled with harrowing comments on social media from fans of the legendary franchise. Tran's character Rose, a Resistance mechanic in the latest "The Last Jedi," appeared across social media sites, including some "Star Wars" fan pages, with a name change of "Ching Chong Wing Tong."
The "Star Wars" actress also received hateful comments on her own Instagram account, which she used to journal working on the set of "The Last Jedi." These trolls called Tran "retarded" and continued to question why an actress that looked like her was needed in the film.
Tran decided to remove herself from Instagram following the harassment. In an article published in The New York Times, Tran explained that it wasn't the comments specifically, but the fact that she was starting to believe what the trolls were saying. She wrote that their words reinforced a narrative that had been reasserted her whole life, "I was the 'other.' That I didn't belong."
The actress' Instagram remains active but is without any posts.
3. Millie Bobby Brown
Brown, the 14-year-old "Stranger Things" star, took Netflix viewers by storm with her role as the badass sci-fi character Eleven. Since, Brown has appeared on late-night shows, in magazines and has even been nominated for an Emmy.
Brown, like most celebrities, took to social media to connect with her rapidly growing fanbase. However, even for this adolescent celebrity, the trolls hounded her and in June, she deactivated her Twitter. Trolls created memes, tweeting out pictures of Brown with text featuring homophobic statements and slurs. The cyberbullies took the harassment one step further and created the hashtag #TakeDownMillieBobbyBrown. Users continued to accuse Brown, a vocal advocate for LGBTQ rights, of homophobia.
At the 2018 MTV Movie and TV awards, Brown delivered a passionate speech about cyberbullies and told her fans to "rise above the hate." She even invited viewers to message her on Instagram if they needed a reminder of their worth. The "Stranger Things" actress has since created a new Twitter account with a bio that reads "I want this account to share love and positivity. Let's stop bullying."
4. Ariel Winter
The 20-year old "Modern Family" actress is no stranger to bullying through social media. In 2016, Winter opened up to Seventeen Magazine about her struggles with hateful comments and judgements. She said that social media makes everything harder because before the world's obsession with posting, documenting, sharing and commenting, if you didn't have something nice to say about someone you didn't know you just wouldn't say it, or at least not directly to that person.
But now, the actress says she wakes up each day and reads comments calling her ugly and fat across multiple social media platforms. She has even experienced slut-shaming when she was as young as 18. Winter posted a picture for her high school graduation and received backlash because her dress exposed "underboob."
While Winter has overcome online bullying before, she decided it was time to call it quits. A month ago, she took to Instagram and Twitter to inform fans that she would be quitting social media all together.
The actress has since returned to both Instagram and Twitter, continuing her risqué posts that are still being meant with criticism. On her recent Instagram post, Winter is wearing a body suit with thigh high boots, with a generous amount of cleavage exposed. The caption reads, "attitude on some f*ck you too." While plenty of followers commented positive responses and praised Winter for continuing to dress as she pleases, others continued to slut-shame her and were quick to assert that some young girls might alter their own attitude and clothing to meet hers, as they see her as "a role model."