Isabella Bruder of New York University (NYU), moved from Brazil to New York to start her college career. She is the first person in her family to attend college in the United States. "Being the first person in my family to go to college in America has been an absolute privilege. It has been a transformative experience, which has forced me to leave my comfort zone and grow," Bruder says. Living in New York has made her dreams possible; students who have stood in her place in the past have been very successful in the music industry.
Originally studying education, Bruder switched over to music business, corresponding to her love of dancing and singing. "I originally majored in education because I was too scared to go after my real passion. Being in the music business just seemed so hard and depended on too many external factors that I had no control over.
"I have always wanted to be a singer and always loved to be on stage and express myself through art, but I kind of separated that from my academic life. I made it two completely separate things because being successful in that industry seemed so far away and unobtainable," Bruder says.
Bruder moved from Sao Paulo to New York in August 2017 and was ready to start her college career in one of the biggest music scenes in the world. Having learned English and Portuguese as a baby, she was prepared to take on college in America.
Although Bruder is only a freshman, she is already majorly involved in campus activities. In her first year, she joined the Dancers Choreographers Alliance (DCA). While she hasn't performed on stage yet for DCA, the experience has offered Bruder a safe space and still allows her to explore her love for music and dance. "DCA has challenged me to explore my passions outside of my comfort zone. I love learning dance through a new lens while staying connected to the part of me that loves moving through music," Bruder says.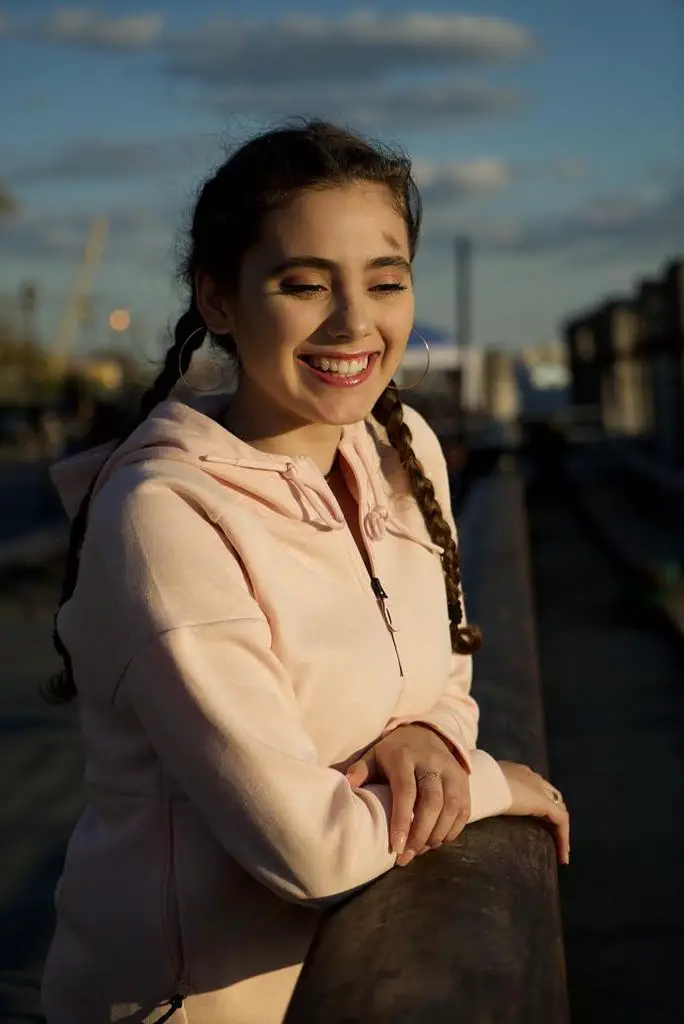 Bruder has sung her whole life, but never really did anything about her talent until the age of 13. "I joined the choir at my school because they have a music requirement and I didn't like the band," she says. "My love for singing really expanded once I started cultivating it."
Bruder's first performance with the NYU Chorale is coming up in April. The group meets and rehearses every week to practice classical music. It has really built a sense of community for Bruder because she loves being part of a team. "Studying at such an amazing and artistic university has shown me that if you're brave enough to go after what you want and work really hard, it's not impossible," Bruder says.
Even though Bruder sings classical music for school, her real passion is pop music. To that aim, she would love to make that into a career. Her inspiration to change her major from education to music came from when she met Katy Perry during a "Witness: The Tour" meet & greet in October 2017. "Katy (probably unknowingly) pushed me to be my most authentic self. Talking to her really pushed me to make the moves to pursue my goals," she says.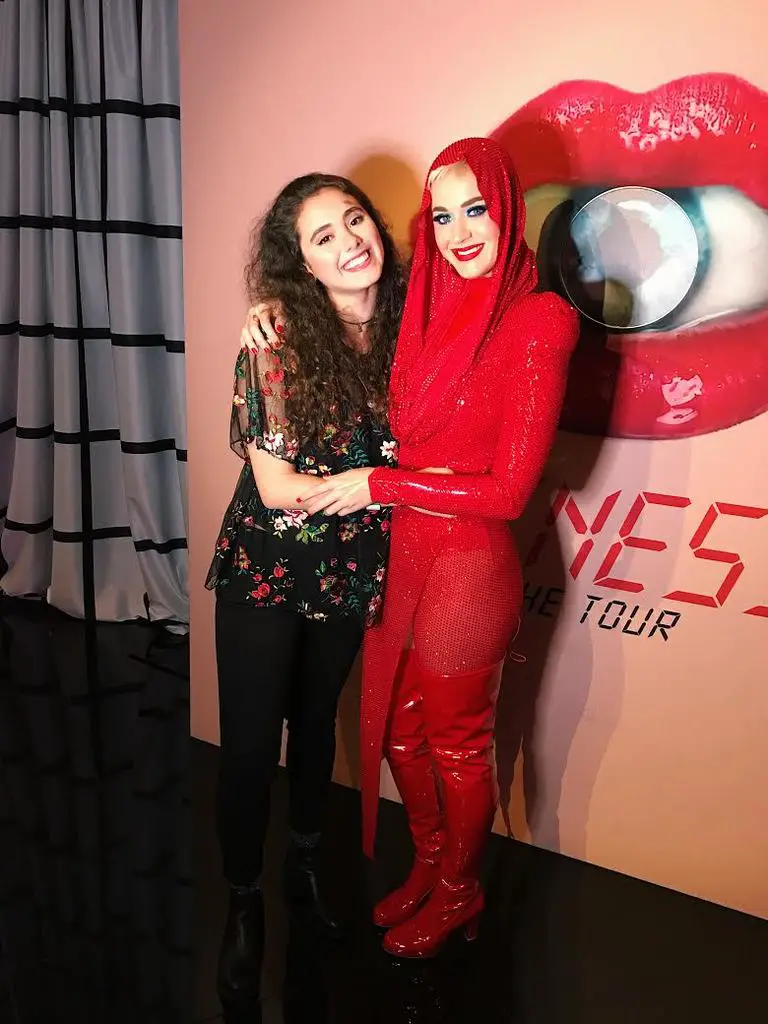 While music, dance and Katy Perry have been crucial aspects in her life and have helped her pursue her dreams, Bruder has taken it upon herself to help others. In turn, she is giving advice to other people from around the world through her Portuguese YouTube channel. "I started my YouTube channel because I noticed students had an interest in American education when I wrote articles for 'Capricho,'the magazine I interned for," Bruder says.
After writing an article about an American high school in Sao Paulo, she gained more than 500 followers on social media in one day.
Her inbox was filled with questions about her experience in school, the application process, which colleges to apply to and other various details. Bruder figured if there were so many people interested in high school in Brazil, the same people would want to know about her college experience in the U.S.
After Bruder did some research on Portuguese college channels, she discovered there weren't any. "There was not one channel that talked about college life in the U.S. that was in Portuguese, which meant a lot of Brazilian people didn't have access to that information," Bruder says.
Filling the gap between interest and lack of content, she decided to create the channel and produce her own content. Bruder also thought of this channel as her scrapbook to document this new chapter in her life. "I hope to accurately depict my experience in college so that people in other countries can know how college really is and show teenagers in Brazil who are going through the application process that they can come here and do what I'm doing," Bruder says.
It is not the norm for Brazilian students to attend college outside of the country, away from their families, so providing the access to information and instruction is something Bruder enjoys doing. English is not their first language, so having her channel in both languages really allows access to more Brazilian students.
Having only started her channel a year ago, Bruder has had many students interested in her content; the channel has reached almost 1,000 followers. She hopes to grow her channel a lot in the next couple of years by making videos for anyone internationally who is considering attending college in the U.S. That way, they can find the helpful information they wouldn't have otherwise.
Also, she hopes one day to build enough of a following when she is successful in her career. When she is prepared, she will post more videos of her singing and showcase that part of her as well.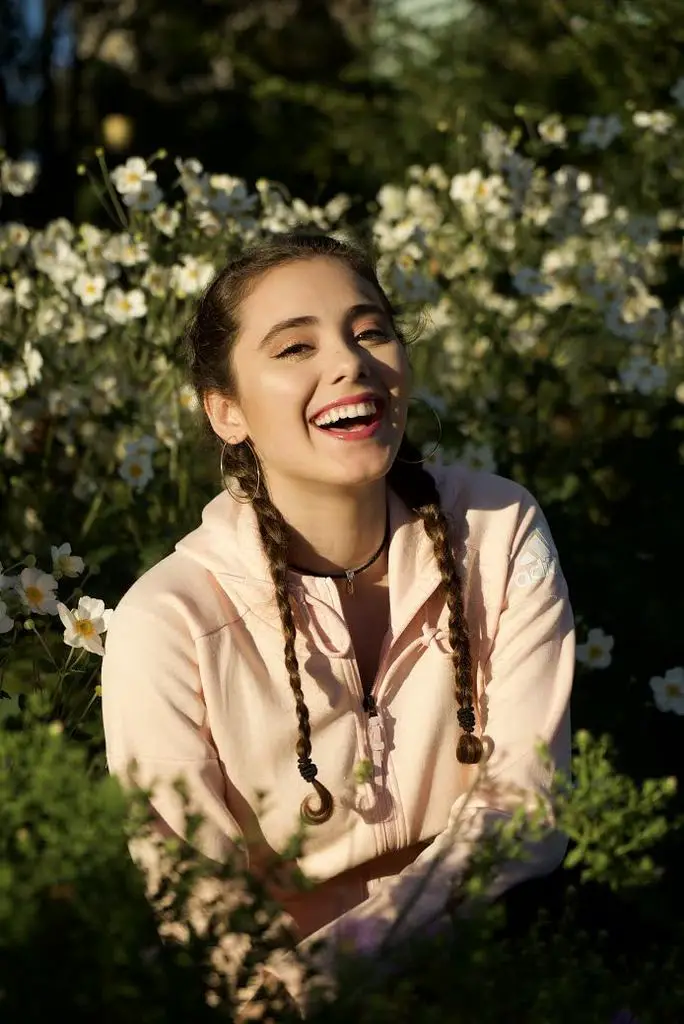 Bruder is not discouraging Brazil natives to go to college in their country, stating that the education over there is great. Her goal is to encourage students from overseas to have access to different opportunities and for people to step out of their comfort zones.
Attending college in America is such an "eye-opening experience" for Bruder. With her channel, she just wants to "expose everyone to all options in case they feel college in the U.S. is the best for them."
She is very thankful to her parents for supporting her and making this experience possible. Bruder encourages anyone who is considering getting their degree in America to do it.