No Time to Blink
The University of Portland student set out to do everything his mother wanted to do in life, creating a gut-wrenching film in the process.
By Jonathan Kim, University of Texas at Dallas
---
That fateful day, three years ago this month, reminded Gregory Smith of something his mother had always told him: Life is over in the blink of an eye.
In April 2014, Gregory Smith's mother, Colleen Smith, passed away after a hard-fought battle with cancer, and left behind a "Dream Board" that catalogued all the activities that she wanted to pursue in her life.
She had created her Dream Board with the intent to finish it, not to keep it dormant for the elusive "perfect" time. Even while undergoing radiation and chemotherapy, she refused to be bed-ridden, so she powered through a 75-mile bike ride, checking off one more item from her board. However, though her spirit was willing, her body grew weaker, and her Dream Board was left incomplete.
But his mother's passing left behind more than an unfinished checklist. It instilled in Smith, along with his three childhood friends—Nick Smith, Kevin Reardon and Owen Gibson, all of whom knew Colleen personally—a newfound realization.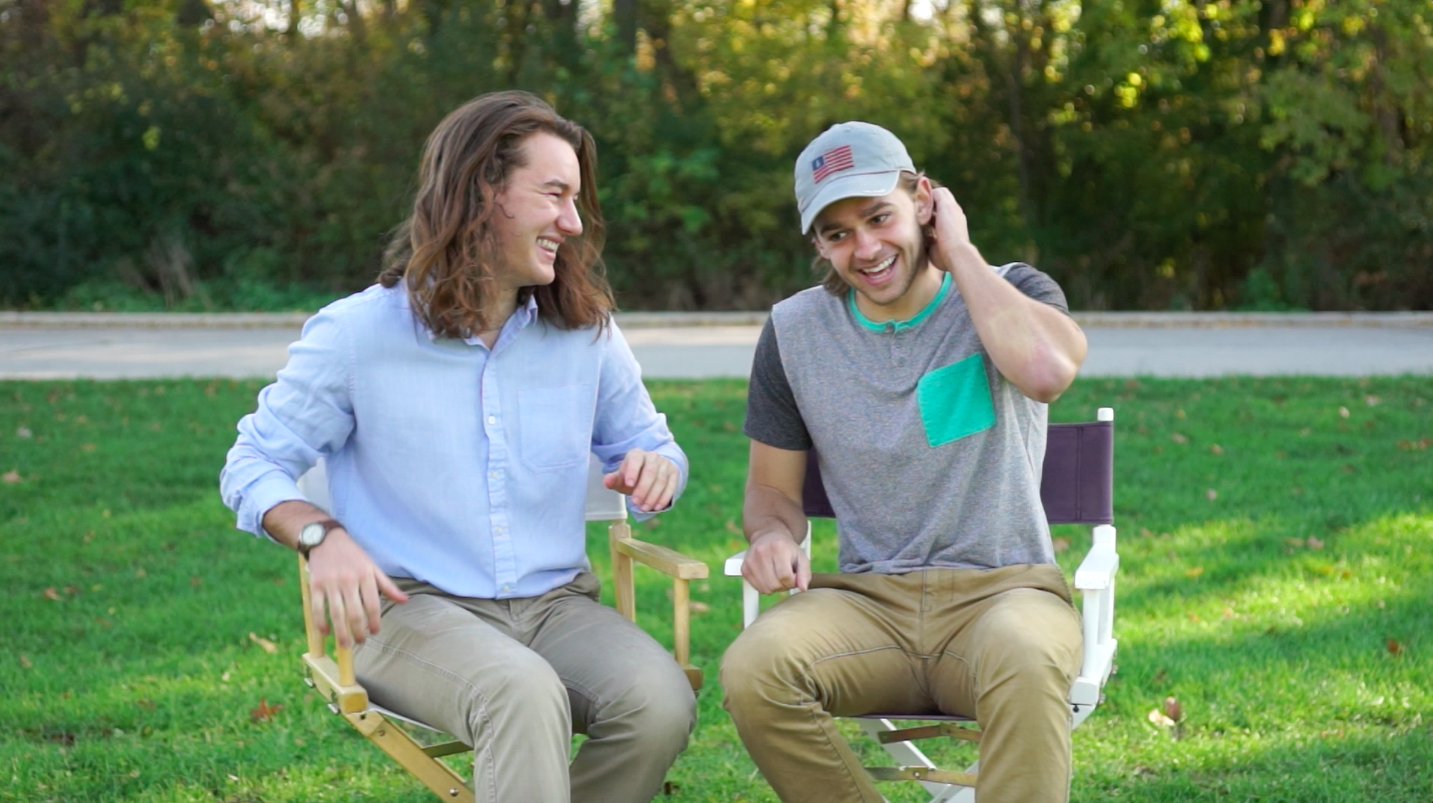 "After I lost my mom to cancer, we were acutely aware of how short life can be, and that we aren't guaranteed another eighty years or so," Smith told me. "We told ourselves that if we want to pursue our dreams, we should do it now."
Originally from Wisconsin, Gregory Smith is a Journalism student at the University of Portland who always had a spirit of adventure and a passion for filmmaking. "One dream I had since I was a little kid was to make a television show," says Smith. "When I was in the eighth grade, Kevin and I, along with some others, shot a 60-minute prequel to the prequel of 'Star Wars.' We've been shooting videos since we were little."
His mother's passing sparked, not dimmed, his adventurous spirit. "I had always wanted to go out and do these adventures. But it wasn't until my mom passed that I had to face up to how short life can be," he says. "It really lit a fire in me to go after my dreams now and not wait to do them."
He realized, though by ill circumstance, that life is too short and without guarantees. Instead of burying his mother's unfinished wishes with her passing memories, Smith, along with his friends, decided to compose a bucket list that contained all of their, and his mother's, lifelong dreams.
"We started off [the bucket list] with stuff that my mom wanted to do but couldn't," he says. "And then we were just throwing in our own ideas. And no idea was too far-fetched. If we could dream it, we put it on our list. In fact, our list has 273 items on it."
In two-and-a-half years, they have milked cows, jumped off an 80-foot bridge and put messages in bottles to be cast into Lake Michigan. But one of Smith's favorites stood out as more exotic from the rest. "We wanted to ride an elephant. But, being in Wisconsin, we wondered how we could do this. We called up the Milwaukee Zoo, but they weren't for it because of liability issues. So, we kept thinking, 'How are we going to do this?'
"Turns out, we ended up finding a circus that was coming to Wisconsin," he continues. "We called them up, and they told us to come over. And we got to ride the circus elephants, which ended up being really fun."
Smith and his friends are only in college, and yet, in fewer than three years, they have managed to live a life wrought with enough adventures to fill more than a lifetime. And for those years, they filmed their crazy adventures for only family, friends and themselves to view.
But now, they plan on moving onto something bigger.
Starting May 19, Smith and his friends will be completing 13 items from their bucket list, including some of their most ambitious, but this time with a professional camera crew behind them.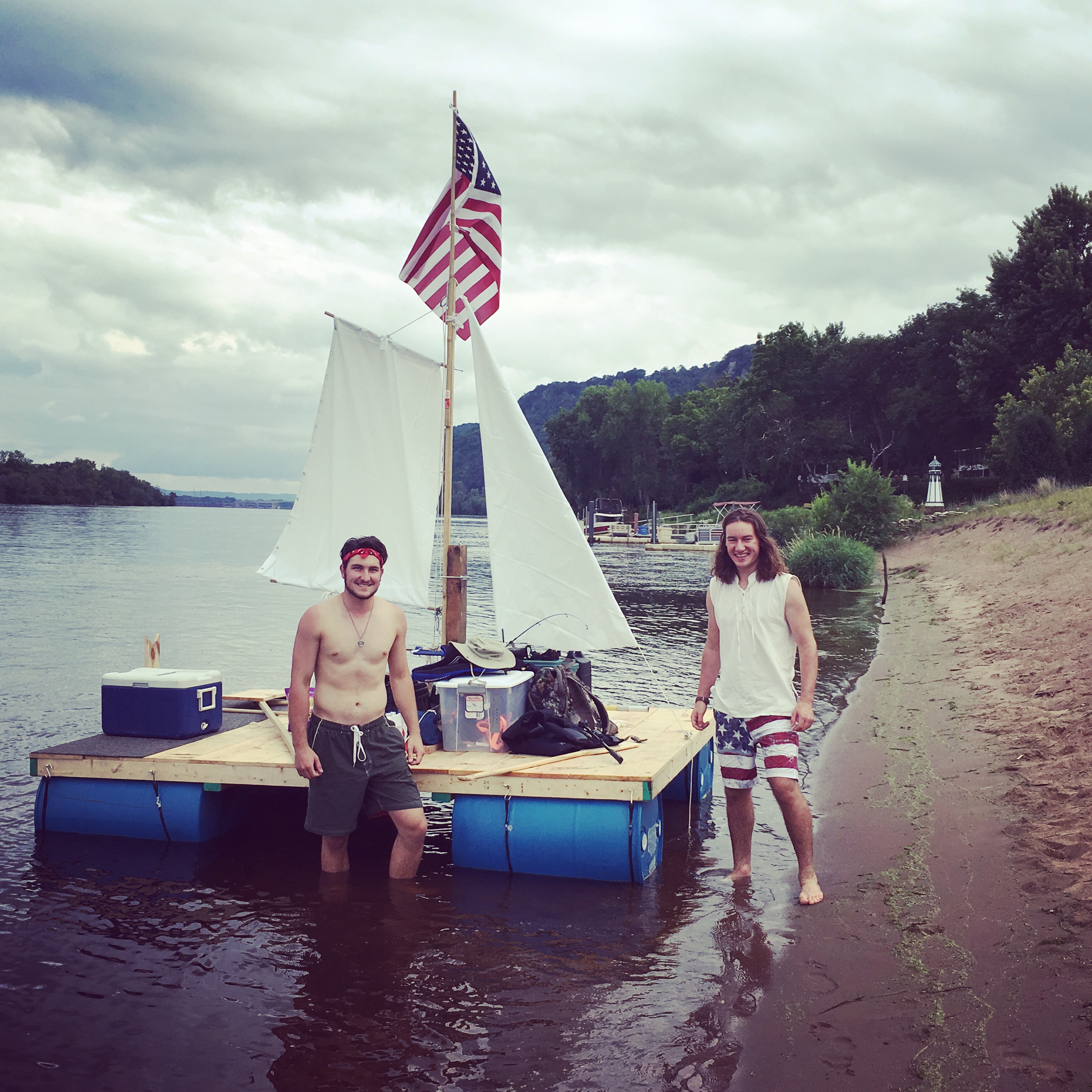 "Don't Blink," the trailer for which can be found on the website, will be a locally televised documentary film that will follow Smith and his friends as they try to tackle 13 items from their bucket list, including living with the Amish, dancing in a powwow and cooking dinner for the governor of Wisconsin. Oh, and also sailing across Lake Michigan, dancing with Miss Wisconsin, flying in an air show and catching a touchdown pass thrown by Brett Favre.
To many other college students, these ambitions clearly sound very difficult, if not impossible. But to Smith and his crew, they are only harder versions of what they've already been doing for the past three years, during which their game plan was to creatively approach new projects and to rely on other people's help.
"We had no money, so we'd just hop in the truck, drive out and see how we can make [the adventures] happen," he says. "You just got to start thinking creatively about them, and start telling people about them. It's unbelievable what could happen. Like a friend of a friend knows this person, and you get to do it for free because of that connection. That's why it's so huge to just put out what you want to do. People will just jump to help you."
And the game plan works. One of the intended, and more difficult, items for the summer is now forming a clearer prospect of success.
"We want to go live with the Amish. But one of the biggest things we've been struggling with is figuring out how to get in contact with them," he says. "And we just told people about it. And lo and behold, it turns out that one of our great friends has a cottage that's very near Amish territory, and he knows a couple of Amish families. So were headed out to meet them in early May."
Even the show itself lends in part to serendipity. Their earlier films caught the attention of a former PBS producer who happened to have worked with Smith's mother. And now, "Don't Blink" plans to broadcast on Wisconsin Public Television, WNMU Public TV 13 and possibly Milwaukee Public Television, and, after it airs, it will likely be distributed to other news outlets.
"Don't Blink" will not only be entertaining, but also relatable, especially to college students who are at the crossroads of their lives, and feel as if they must choose between the standard path of job, marriage and kids, and the less-traveled path toward their dreams.
"Right now, we're in a system that pushes us down a certain standard track. We have to go to school, find a job, get married and have kids," he says. "We have to try and break from that and not necessarily give in to the pressures."
Though he recognizes such existential crossroad, Smith doesn't believe that the two paths are necessarily exclusive, and notes the importance of a balanced life. "Don't get me wrong. You have to balance all your different responsibilities, like internships, but you also got to put a priority on your dreams and can't let them fall by the wayside," he says. "You might not have the freedom to pursue your dreams until you retire."
"Don't Blink" will follow four college students as they explore how they can merge the two paths that diverge at the existential crossroads, and will offer a real, down-to-earth view of the struggle that they share with so many others, especially those who are also in college, between chasing dreams and staying standard.
And with Smith's Kickstarter campaign successfully raising over $17,000 from 149 backers, it seems clear that many people find this struggle real. But the Kickstarter's success also points to a grander theme; many of these same strugglers chose to remain optimistic and were willing to help out strangers, like Smith, achieve their dreams, perhaps either to live vicariously through them or to help themselves realize that even the craziest of dreams don't have to be waited on.
Gregory Smith is a living story of how death can inspire a new perspective on life. He found a way to combine his two passions for adventure and filmmaking to make a documentary that will not only entertain, but also inspire its viewers.
Perhaps, the provenance of the name "Don't Blink" best captures the essence of this new perspective. "My mom would always say to me, 'Life is over in the blink of an eye,'" says Smith. "And so we're trying to chase our dreams because it's all going to be over. We're trying not to blink."
To learn more about Smith, his crew and his documentary, follow them on Facebook or visit their website at www.beforeweblink.com.