The Image of a Still
The University of Portland student is less focused than most on getting the perfect shot.
By Karen Juarez, University of Illinois at Chicago
---
Unlike photographers who work hard to cultivate one particular style, University of Portland student Colleen Nejedly indulges several.
Nejedly is not an Art major and she isn't studying photography, but she is changing the way people look at pictures. The Communications major is just as interested in what a photo says as what it shows, and the tendrils of this symbolism line her photography. Delicate flowers, fleeting rain storms and melting snow all evoke an idea of passing, of transition, a motif that rings true through her photography.
Though Nejedly has been commissioned by friends and peers for portraiture, her real passion is following her camera wherever it takes her, investing more in the act of photography than the shot itself. I had an opportunity to talk to her about what she plans to do with her photography, as well as why she takes such pleasure in moving from style to style. Check her out on Instagram and Facebook here and here.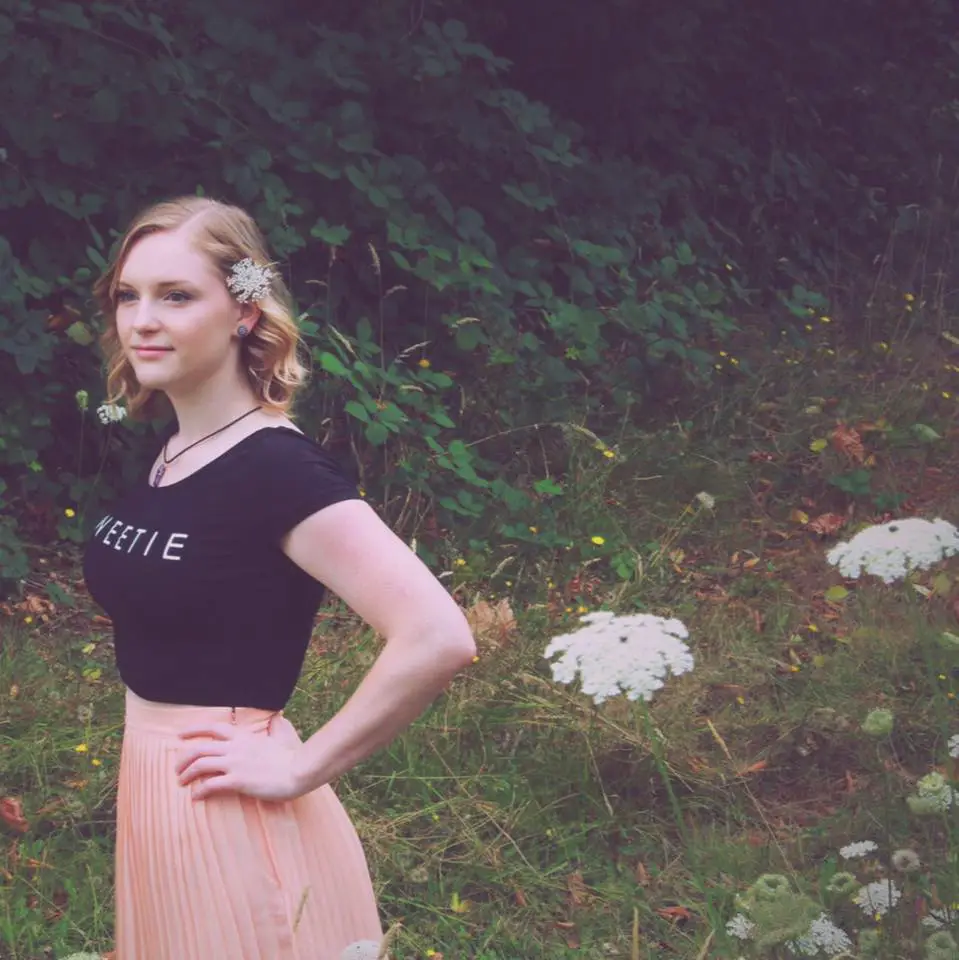 "I am just finishing up my sophomore year at the University of Portland studying Organizational Communications. I hope to use my degree in Organizational Communication in the PR/media management field of communications. I hope that I can either keep on photographing, whether it's combining it into a PR or media management career, or as a side job or hobby. I don't think I could ever completely stop being a photographer."
"Photography in combination with university is a bit difficult. I just finished up midterms and in a month I have finals, so it's hard to find the time to take pictures. I don't get as much time photographing as I wish I could, but in the summers, I always take it with me on hikes and all kinds of adventures."
"This fall I will be studying abroad in Australia, and I am so excited and nervous. It's in my plans to bring my camera and share some amazing photos with my Facebook and Instagram pages. I am so excited that I will be able to explore a new country and keep those memories of my trip alive through my photographs."
"Being a photographer has changed my perspective on how I view the world. I know it sounds a bit dramatic, but it makes you think about the beauty in every object and every person. There is beauty in every person that can be captured through the lenses. At the same time, there is also beauty in every cracked bit of peeling paint on an old barn wall and in every vein of a plant's leaves."
"My photography style is diverse. I enjoy taking pictures of wildlife and nature up close with a macro lens; I also really enjoy portrait photoshoots. In my spare time, I usually go out and take pictures of wildlife or nature."
"This past January it snowed a ton and I was so excited to get all bundled up and go out to take some pictures of the winter wonderland. Also, occasionally I'll ask a friend if they want to do a photoshoot to update their social media, and we always have a fun time picking out where to shoot, the time of day and what outfits they want to wear for the shoot."
"Photography became a passion for me pretty early on; I'd always sit and look through family photo albums and my Dad's old photography prints. I started being active in the photography world after taking a summer program on graphic design and photography, just before I started my freshman year of high school."
"The class was interactive and fun; the teacher was laid back and let you have creative control of your projects. Because of the experience, I signed up in the fall to take a visual communications class at my high school. In the class, we worked with digital photography, film editing and so my love for photography grew. That year my parents bought me my very own Canon Rebel T3i, the same camera I'd grown attached to using in that class."
"Some of the most memorable moments I have as a photographer are when I was taking my visual communications class and my print photography class. In my visual communications class I remember making my friend climb a tree that was in full bloom so that I could get the perfect shot of her in the tree. It was beautiful and we had a good laugh in the process."
"In my print photography class I worked with my dad's vintage film camera. I was so excited to learn the process of developing photos from film. I didn't realize how much time, effort, and precision it takes to make sure your film turns out just right. The satisfaction you get when you develop your film perfectly is so amazing."
"Photography means a lot of different things to me. It is a hobby, but also a stress reliever for me. I can go out into nature, into the city or out with friends and do photoshoots and it's never stressful. It makes you look at the world differently too. I think it's amazing that you can evoke so many different memories and emotions through just one photograph. I think the saying, 'A picture is worth a thousand words' is a very accurate description of how I view photography."
"If there is a message my photography could send I think it would be that everything has beauty in it. If you open your mind to different perspectives you might be able to see beauty in things you never thought could be beautiful, all in their own way."