Shane Weisman's inclination for music is nothing new.
The Berklee College of Music student has been crafting his style since the ripe old age of seven, when he first taught himself drums, despite the fact that training to become a golfer had become a rising focus in his life. His debut album, produced by Simone Felice, producer of The Lumineers' "Cleopatra," will be a manifestation of these formative years of music-making, as well as other influences he has been exposed to.
Learning the drums only piqued his interest in making music, and soon he had fully immersed himself in the world of instruments. "I started out teaching myself drums, which eventually led to teaching myself guitar at thirteen, which then led to bass, piano and more," Weisman says. "I knew right away it's what I wanted to do, and sticking with it only made me want it more." His aptitude for playing music transferred into singing and songwriting as well. "I immediately started to write songs as soon I started to play. I could just could hear it," he says.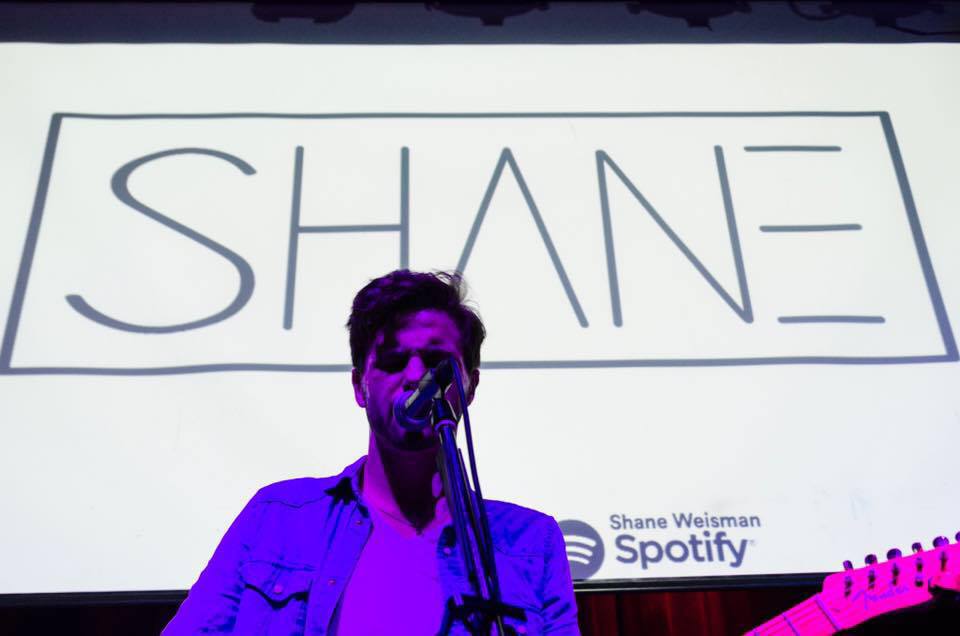 And what a beautiful thing it was to hear. Weisman's sound doesn't fit snugly into the parameters of any specific genre, or adhere to the boundaries of any specific style. His expressive lyrics have a folk music influence, which blends into his otherwise "adult alternative" sound. However, his style is hard to pinpoint, even for him. "It's hard to put a finger on it. It just has such an influence from all over the place and all different eras that come together in the end. It just worked out," says Weisman.
After graduating from Bexley High School in Columbus and briefly attending Ohio State, Weisman garnered the attention of the prestigious Berklee College of Music, and soon enrolled there in 2015. Surrounded by other musically inclined minds and fueled by creative passion, Weisman was able to flourish at Berklee, honing his craft under the instruction of some of the nation's finest music teachers.
"Berklee really opened my mind up to the technical and theory side of music. Actually learning the language. It was different being a completely self-taught musician than trying to learn music formally. It was odd at the start, but it made sense to me and I went with it, and I am able to apply that knowledge to my writing nowadays" Weisman says. "I had several incredible teachers while I was there, some of whom have toured with my favorite artists before, which was humbling. One of my teachers who really took a liking to me is the guitarist for Ray LaMontagne, which is really cool."
However, the professors at Berklee aren't the only ones who recognized Weisman's affinity for music. He recently got to work with the mastermind producer behind the Lumineers' "Cleopatra," Simone Felice, an experience that was nothing short of surreal.
"Working with Simone was absolutely incredible. Getting this opportunity was everything I had been hoping for while writing and planning this record over the past year or so. We're in the midst of my debut album, which is already halfway done after our first two-week session up in the Catskills, and it's coming out incredible. We both think we are up to something huge."
Tucked away in the Catskills Mountains, in an old Rhinecliff farm-turned-studio, the sole distraction being nature's regal beauty, Weisman couldn't help but feel inspired knowing The Lumineers recorded here no less than a year ago. For him, the experience transcended music. "Living and working with Simone and Pete, our engineer, on his compound in the mountains was a very spiritual journey. It was an album retreat. In our eyes, creating a record is more than just sitting around on music row with a bunch of equipment. It's a spiritual journey that you have to channel the energy, vibes and inspiration needed for this particular album and time in my life, and being there in Catskills, where inspiration lingers, just makes it all the better," Weisman says.
However, Weisman doesn't need to duck the hustle bustle of everyday life, sinking into reclusion in the rolling hills of New York, to find inspiration for his songs; instead, he is moved by past experiences and questions about his future. Just as these things help to mold him into the man he is today, so too do they form and shape his lyrics and musical message. "I really try and figure out what I want to write about, then I just do it. But I try to make it personal and relatable at the same time. For my debut record, I tend to get really personal, but I think it works for this record, and I'm really excited to see how it pans out. The poetry and the way it vibes and connects with the music is my muse. Can't beat good poetry in songs," says Weisman.
His debut album is currently untitled, but he's in no particular rush to name it, just as he's in no particular rush to release it. "My debut album will most likely be kept safe for a little while," Weisman says. "I plan on releasing this record with a solid plan and label behind me. When a record is going to be this good, it might not be the best idea to release independently, or if I am going to, it needs to be done the right way."
Shane is very confident regarding his upcoming album, and why shouldn't he be? When you've got an accomplished team, a positive outlook and an experienced knack for making good music, confidence simply comes along for the ride.
Follow Shane Weisman on SoundCloud or Twitter @ShaneWeisman.