Intelligent Designers
The event, an annual student fashion show in Austin, represents a year's work for Spencer and twenty other students.
By Deshia Dunn, Central Michigan University
---
At the University of Texas, springtime for seniors majoring in Textiles and Apparel is tense, as students are scrambling to finish their designs for Synthesis, the annual student fashion show.
This year, the University Fashion Group will be hosting the event Wednesday, April 19 at 7 p.m. in the Frank Erwin Center.
"It's crazy," says senior UT student Elexis Spencer. "We prepare our entire senior year for this one day." As a Textiles and Apparel major, this will be Spencer's second consecutive year participating in the fashion show. Senior designers are the primary focus of the pieces being featured on the runway; however, there are ten slots available to juniors who wish to participate, and before the fashion show begins, there is an exhibition in which freshmen and sophomores are able to showcase designs.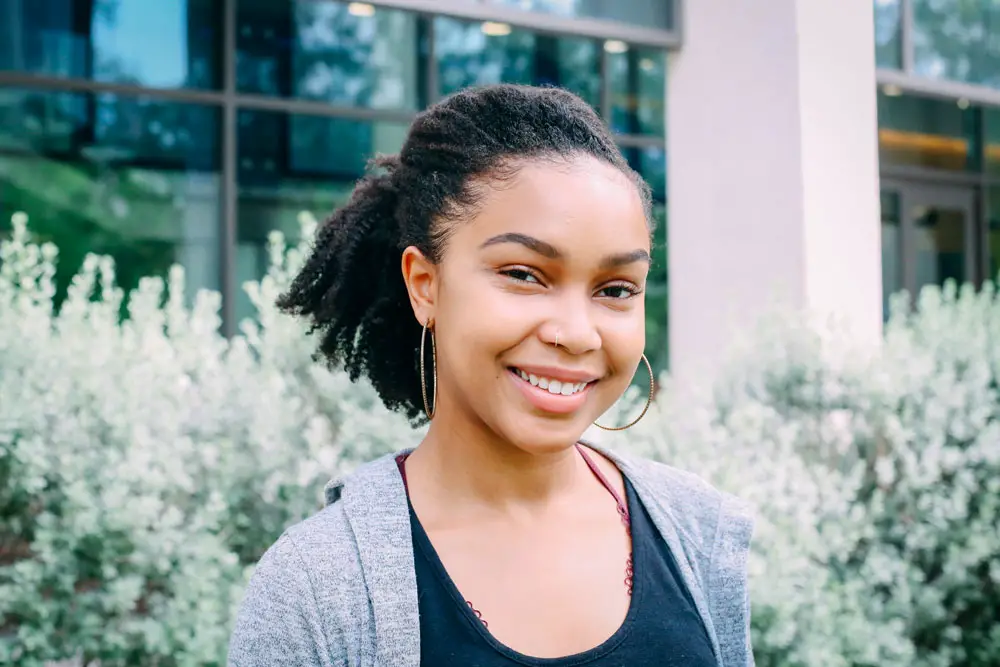 "Last year, as a junior, I competed in the Lexis Design Challenge," says Spencer. "There were about 22 people [competing], but only certain looks would make it to the runway. I was one of the people that made it to the runway, but I eventually lost."
Over time, the size of the audience has grown from 500 to over 5,000. With more than 120 pieces created by 22 different designers, this year's show aims to reflect the diverse aesthetics of the fashion-oriented student body. According to the University Fashion Group, the garments being shown will be cutting-edge performance designs, some of which will include digital prints, programmable lights and performance fabrics.
"When you look up the definition of 'synthesis,' it's [the concept of] bringing elements together," says Spencer. "Typically, you don't see that many perspectives in one [fashion] show."
When it comes to Spencer's own designs, the senior finds the technique of draping and tailoring to be an important element of her clothing. "I like to expose skin, because I feel like the clothes and the body work together," she says. "The body is a canvas, so why hide it?"
In her work, Spencer also finds an inclination toward creating pieces that favor the variety of shades and body types specific to black women. "All my models are black, because I find representing black people in this beautiful, regal way important to me as a designer," she says. "I use flattering colors, and I understand black people have different body types. I'm not going say it's made for black people, but it's made to show how gorgeous we are."
By working with an agency or through other students, designers request the type of female models they need and most find their own male models. The process of creating pieces for the show begins during the students' senior year, which Spencer explains can be challenging at times.
"Leading up to the show, you feel really stressed, tense and sleep-deprived. We've pulled several all-nighters in a row. That's just kind of how it is. There's not that many of us, so we're kind of forced to love each other. But the day of the show, I can't wait for it to be over."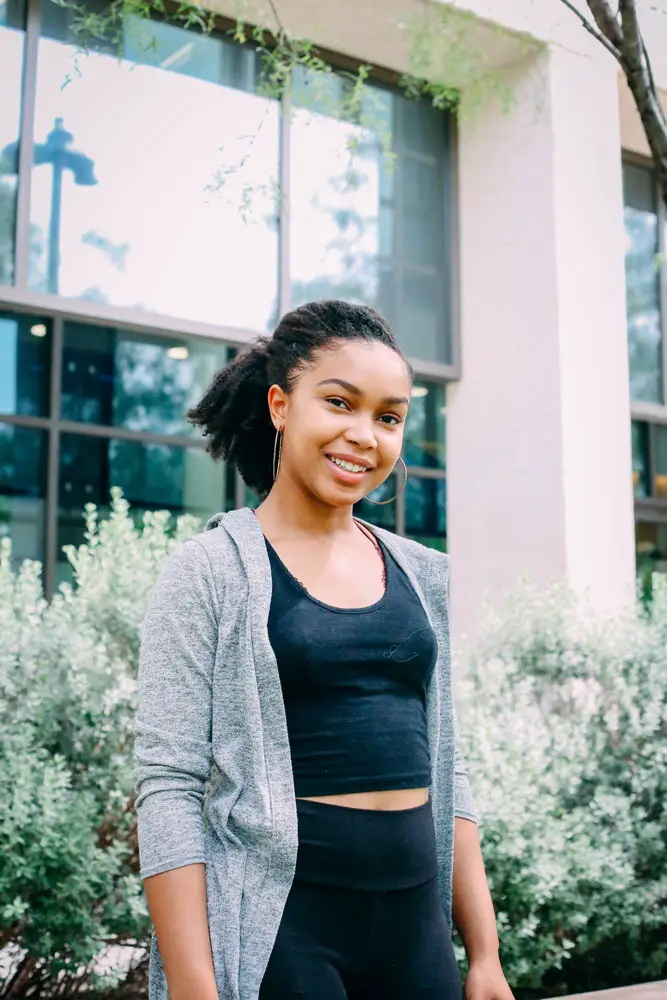 Most students spend their final semester working on their three-piece collection, which is challenging enough. Spencer, however, changed the design for her collection at the last minute.
"I started over completely during Spring Break," she says. "I didn't like the fabric, so I changed a lot of stuff so that I could be proud of my work. I personally spent a month [working on it]. For our evening and bridal looks, that was probably also about a month."
She says easiest part of the entire experience is walking down the runway, smiling alongside of her garment.
"This major is really challenging, and that's why not that many people are doing it," Spencer says. "It takes a ton of patience. Lots of detail. It's very intense, don't be fooled. It looks pretty and fun, but it's not. You really have to love this to do it. If you're the type of person that's like, 'I kind of like fashion,' then this is not for you.'"