Twenty-one-year-old University of Pennsylvania student Fernando Rojo is the founder of PATOS Shoes, a sneaker brand that's handcrafted by Peruvian artisans.
While visiting a local flea market with his sister, in Argentina, he met an artisan named Rafael, and was intrigued by his shoes' brightly colored textiles and intricate patterns. After speaking with him, Rojo realized he had an amazing product with a wonderful culture behind it, but lacked the means to sell to people outside a small market. He asked for Rafael's phone number, bought 100 pairs of shoes, then went home and began developing his life-changing company.
Not only does PATOS promote Latin American culture, but it provides jobs for local artisans with every pair sold. By maintaining a strong professional and personal relationship with all of the artisans who create PATOS Shoes, Rojo hopes to continue to grow his company long after graduation.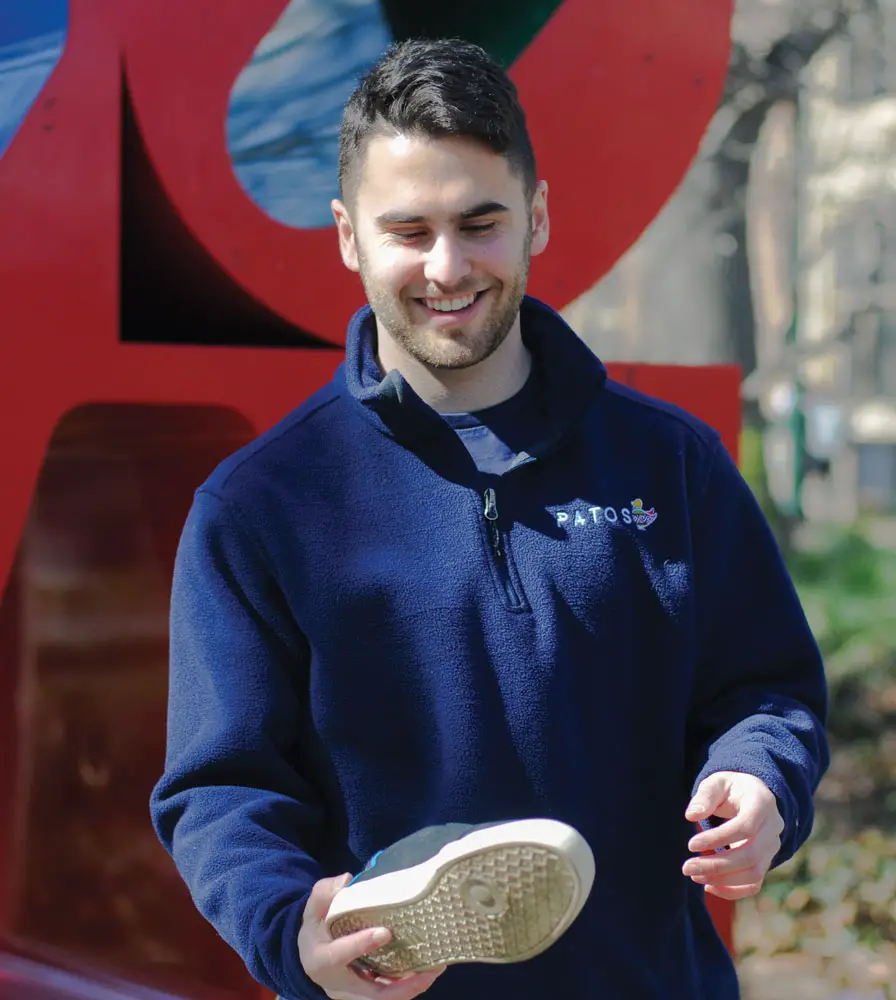 "I lived in Ann Arbor, Michigan, about ten minutes away from the football stadium. When I was eight or nine, I started using my front lawn to charge for parking during the game, and I would charge $20 or $25 per car. People would tailgate in my yard and we'd play football together and stuff. It was all part of the package."
"There's a rush from making something that someone would want to pay for, of making this idea that no one would have known without you. It was something at a young age that clicked, and I thought, 'How can I keep doing this?'"
"I took time off from school and focused only on PATOS, and it was the best time of my life. I would work at 2 a.m. on a Saturday and just love it. When I came back to school, I still had the regular struggles of a college student, but I didn't feel like I was sacrificing anything anymore by not having the typical college experience."
"I wanted something that had elements of my culture that could still be worn in everyday life. People really held on to that idea and got behind it. Now I have this community of over a thousand people who would follow me to the moon. The people who backed the company and supported it are the ones who pushed it to where it is now. They did all these things that I couldn't have done."
"My parents are the number one PATOS customers, without a doubt. It's been really helpful to have their support. They wanted me to just focus on school, but they really sacrificed that mentality for me. It'd be really hard to get through everything without them."
"People always ask me if I'm super busy, and I guess so, but realistically I'm choosing to do this. It's not an obligation. You know, if I didn't want to run this business, I could just end it. If I didn't want to do all these classes, I wouldn't. These are all decisions I'm making."
"PATOS are the only shoes I wear; I have a different pair for every day of the week. Plus all the prototype styles we make are in my size, so that's pretty convenient. I 100 percent planned it that way."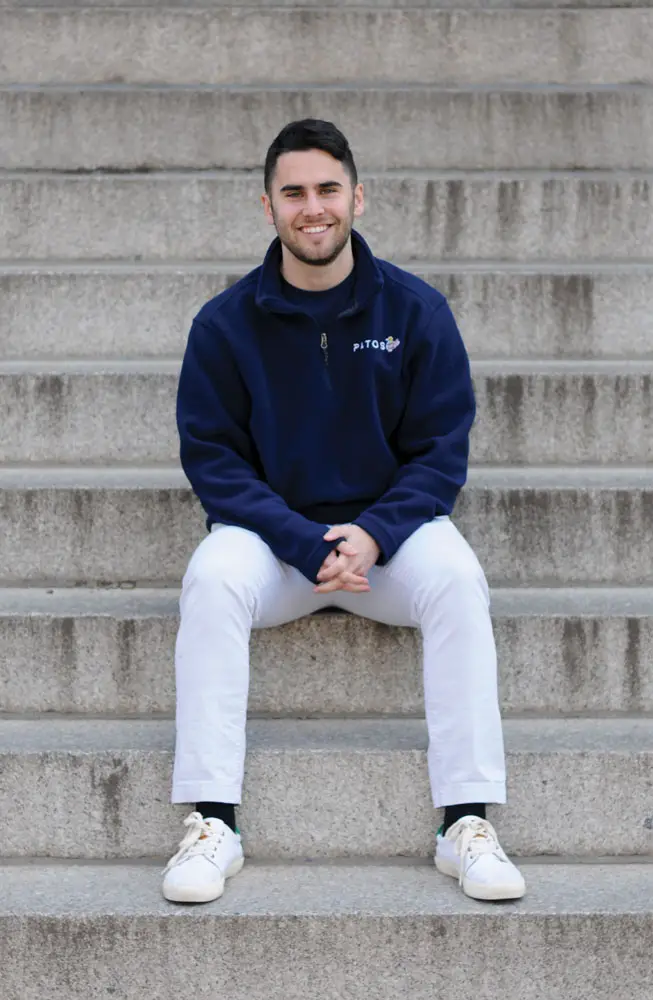 "I like to say that if I had a resume, watching Netflix would be second on my skill list. I'm so good at watching Netflix. My friends always ask me how I'm so ahead on shows. I just finished 'Breaking Bad' for the second time."
"I've done a lot of small videos for my Kickstarter to try and get people engaged, and they really like them. I filmed one video, when we hit 50 percent, where I was walking with just one shoe, and I said, 'Give me my other shoe, we need to hit 100 percent!'"
"PATOS isn't an acronym, but I don't even put what it means on my website. There's a couple people who pick up on it, and they get really excited when they find out, and that's kind of fun.
"That's the beautiful thing about Latin America: It's so familial, everyone just wants to be family."
"I have a lot of personal connection and pride for the artisans and the work they do. They're really amazing people. It was a whole, long process of building trust, but now we joke a lot. We have meals together. I really feel part of the family."