James, Rachel, Thomas, Grace, Hannah, Bob, Tom and George: These are the names of eight of the 51 African-American slaves owned by the University of Pennsylvania's trustees.
The names represent the unstoried men and women on whose backs one of the nation's premiere educational institutions was built, as well as the fruit of a sprawling investigation, co-directed by senior Vanjessica Gladney, into the slave ownership of the forefathers of her university.
These trustees, several of who also happen to be among the Founding Fathers of the United States, are men whose signatures adorn documents like the Declaration of Independence and the Constitution, making them the literal authors of American history.
Now, however, over 200 years later, with a seat at their school's table, student researchers from the Penn History of Slavery Project (PHSP) are demanding that the school address its involvement in, and benefit from, the slave trade. 
Gladney, a history major, was originally attracted to Penn because of the diverse education that the school could provide. "I really liked the idea of living in the birthplace of American democracy, since Philadelphia had a lot of U.S. history," says Gladney.
Through her major track, Gladney enrolled in a class called "Deciphering America," taught by Dr. Kathleen Brown, which focused on people of color in antebellum America. The unusual perspective of the class reflects Brown's interest in the academic field of pre-abolition history, a passion of the professor's that would later lead to her establishing the PHSP.
After coordinating support from the university's history department and getting interested students on board, Brown officially created the group and began the process of unearthing the truth about Penn's historical relationship with slaveholding.  
Around the same time she was taking "Deciphering America," Gladney heard that Yale University was changing the name of one of their buildings because it was named after a slave owner. "I didn't really know how I felt about that," says Gladney.
"I asked both professors how they felt about it and we started talking about the same thing in class, about how academic institutions should start taking responsibility for the complications and not erase them, but acknowledge them.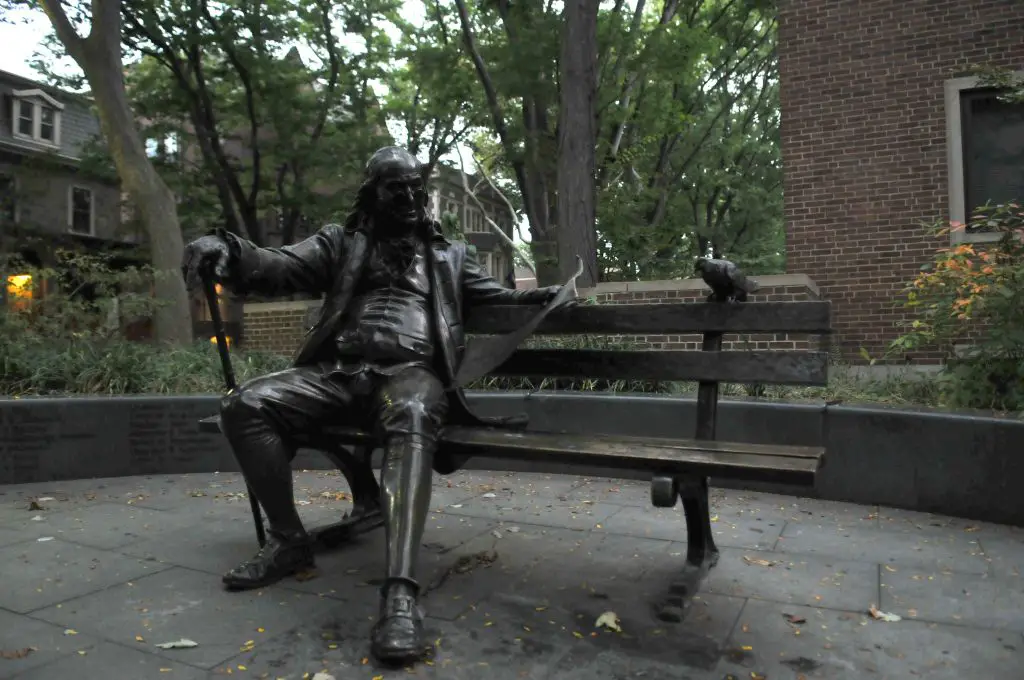 "Sometimes, we use the vernacular of non-erasure to mean non-accountability; I was very much frustrated with that." Gladney had always operated under the notion that, if you're confused about something, the best way to figure it out was to get involved. So, when Brown told Gladney about the project she was starting, the senior told her she was interested.
Over the course of the next two semesters, starting in fall 2017, Gladney worked alongside a team of four other student researchers, including history sophomore Brooke Krancer and recent Penn alumnus Matthew Palczynski, to tackle questions surrounding the university's past. T
heir hope was that by analyzing the school's original trustees and their economic activity, the project would be able to investigate Penn's connections to slavery and the slave trade. The students approached their research with the idea that there is no innocence within a slaveholding society, meaning that, in one way or another, Penn's founding was rooted in connections to slavery, even if the institution itself did not directly engage in slave owning or trading.
For instance, while not all of the trustees owned slaves, some did, which meant they might have funneled some portion of that money into building Penn. Or, perhaps, less subtly, the founders employed slave labor when constructing the campus's original infrastracture. Whether roundabout or direct, any connection between slavery and the university was subject to their examination. 
To find these answers, the team asked questions such as: Did any of the trustees own slaves? Did any of the trustees directly owe their income from Penn to slaves? Were any slaves sold to fund Penn? Did slave labor help construct the original buildings for Penn? How close were enslaved people to Penn during its early history? These, and many more, however, were only the starting points of a deep investigation into Penn's original trustees. 
To gather data and conduct research, the students used a variety of resources both modern and historical. Digitally, the group combed through online databases like ancestry.com, as well as archives belonging to the University of Pennsylvania and the Historical Society of Pennsylvania.
In addition to their web-based research, Gladney, Krancer, Palczynski and others used textbooks to track down the school's original trustees and investigate their activity as slave traders. The team also used tax records to identify what property the trustees owned, including slaves.  
After that, each student was assigned four specific slave-holding trustees to focus on, with a special emphasis on creating a biographical profile of their subjects. Through their efforts, the team was eventually able to connect the individuals with the numbers that appeared on their tax records. "Of the 126 trustees we found that 28 were involved in trading. And of those 28, we found that 20 involved slaves," says Palczynski.
What the students found has not only unearthed even more unanswered questions for the university to address, it has also contributed to a larger dialogue about what is the most effective, responsible way for America to confront the sins of its past.
But, instead of the conversation being riddled with accusation and acrimony, the discussion needs to be one that realistically considers the information, research and data behind these truths, explains Gladney.
"Hopefully institutions like Penn getting involved encourages other universities in Philadelphia and throughout America [to follow suit], especially since this is such a big part of history in America," she says. "This has the potential to change how we talk about slavery and move it from black history to American history." 
While members of the PHSP hope to inspire other institutions to look their own legacies in the mirror, the university is not the first school to examine its historical ties to slavery. In 2003, Brown University led the first of such self-examinations, launching a research intitiative designed to explore the connections between universities and slavery.
Until 2009, when the College of William & Mary admitted to their own exploitation of slave labor, the original research that took place at Brown went unrecognized.
Now, however, colleges across the country are discussing the topic with fervor. Within the last decade, prominent schools have headed the movement to not only bring to light their issues related to slavery, but to fix them.
For example, in addition to renaming their John C. Calhoun building (the event that sparked Gladney's activism), Yale also launched a slavery and abolition online portal that outlines the school's lineage to slavery, an initiative spurred by student protests.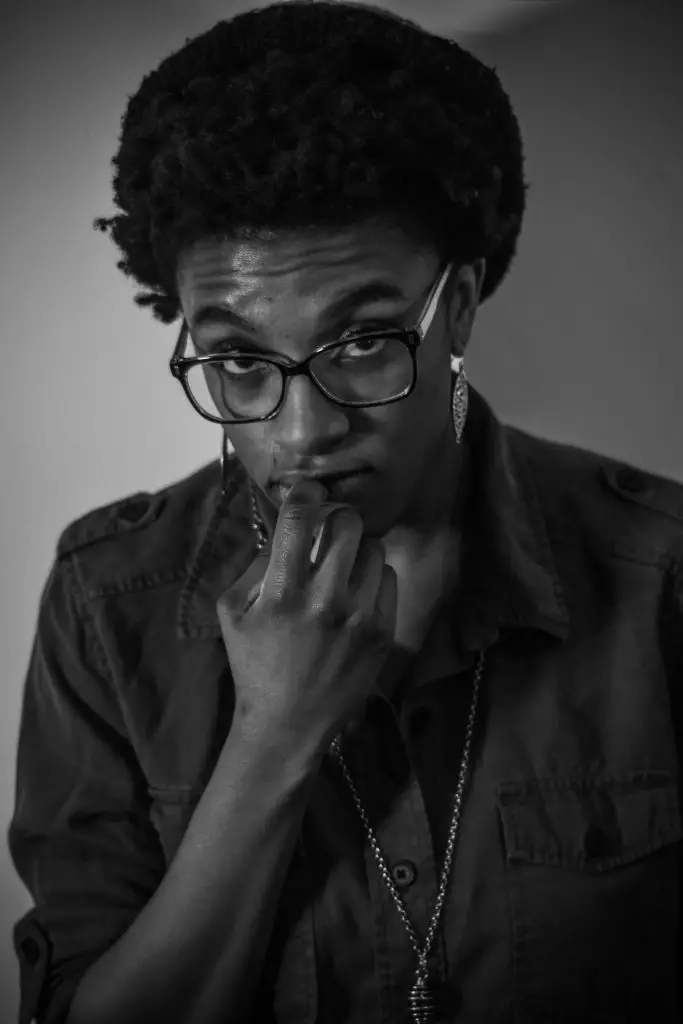 And while Penn is not the first academic institution to look critically at its founders, the fact that the PHSP's extensive work is mostly student-led has caught the attention of the nation. 
For universities though, the temptation to ignore or suppress this kind of research is strong. After all, complacency, especially within systems of oppression and historical anti-blackness, has always worked as an effective means of killing the conversation. But, ignoring any problem only exacerbates it, which means coming to terms with the past now will always be better than doing so tomorrow.
In addition, sweeping their history under the rug only negatively impacts the school's ability to attract the best and brightest, push intellectual envelopes and promote an atmostphere of holding truth to power.
In Penn's case, admitting their complicity in the slave trade was not going to be an easy thing to do; it would, however, attest to a spirit of integrity that the university claimed to champion.  
The truth is that the historical fabric of many prestigious universities is interwoven with threads of slavery, slave ownership and slave labor, and while critically unpacking those histories is a crucial step toward achieving equity for all students, the task itself is massive.
In fact, the overwhelming majority of predominately white institutions have yet to address, or even entertain the idea of addressing, their potential connections to slavery. Because of this, racism of both the covert and overt varieties can manifest itself on campus culturally, interpersonally and operationally. 
For instance, at the University of Texas at Austin, the school's history of racism is so embedded within its legacy that, more than 150 years after the abolition of slavery, numerous on-campus buildings still bear the names of slave owners.
UT freshman and Plan II Honors major Anthony Douglas has noticed an underlying history of racial discrimination and injustice that often goes unaddressed. "As a black student, I often feel disgusted at some of the buildings and statues the university houses that are in memory of racist figures," he says. "It's a consistent reminder to minority students that they have been and are still undervalued." 
Buildings such as Robert Lee Moore Hall, named after a mathematics professor noted for his racist treatment of black students, and Littlefield Residence Hall, Cafe and Fountain, named after a Confederate general and university regent, all evoke feelings of unease for students and faculty of color.
A bill passed by the General Student Assembly in October 2017 called for the renaming of RLM Hall, but no progress seems to have been made in actually moving forward with the renaming process since then.
Over six months later and the building still stands as Robert Lee Moore Hall. "Until such a name is changed, minority students — especially those who identify as black — have to enter or pass a building named after a renowned racist," says Douglas. 
Similar to the efforts of the student researchers at Penn, Douglas has already made much of his time on campus and has been instrumental in holding the university accountable for its lack of diversity.
Being one of only a few people of color, on both the faculty and staff, within his honors program inspired Douglas to address his concerns with administration. "I have pushed for increased diversity on the faculty, successfully, so that minority students not only feel more comfortable, but so the major has a more inclusive community," says Douglas.
"I have also pushed for them to find ways to let minority students know about the major and encourage them to apply, along with others on the Director's Student Advisory Council, the Plan II Admissions Staff and the Plan II Advisory Council." This year, the program saw a 45 percent increase in minority applications because of the efforts.  
Against the backdrop of a country grappling with serious, paradigmatic issues of race and social equality, where does that leave Penn and other universities across the nation? The members of the PHSP feel that supporting continued research and addressing their findings on an official level is an uncomfortable, yet vital step toward a future of transparency for the university.
"One of the most important things the university can do is support more undergraduate research on the topic to support its students looking further into its ties to slavery," says Krancer, one of the student researchers on the PHSP. "Any university can and should look into their own ties to slavery. Just because the university itself did not hold enslaved people, does not mean that the university itself is not implicated."  
Although Penn has yet to address the students' findings on any public level, they have established a task force composed of faculty members who are currently in the process of planning continued research on the topic.
"We are planning to take those steps and I'm trying to be an instrumental part in taking those steps," says Gladney. "The university hasn't made a big statement or anything about it yet, but I don't think that's because they're not going to. We're preparing." 
Ultimately, though the process of honest introspection may be discomfiting, universities across the country have much more to gain from addressing their checkered histories than from ignoring them. Candid examination will create an environment of dialogue and openness, which will only allow students and faculty to more deeply and realistically understand their campuses.
"The best way to talk about any sort of problematic history of any institution is information, disclosure and conversation. If we are nervous about having this conversation, it's very clear that we aren't looking at this issue the way an academic institution should," Gladney says.
"This is something that's just as much a part of Penn's history as anything else. This is just as much a part of American history, and just because it's a dark part doesn't mean that it doesn't deserve any light."