As an undergraduate student myself, I believe many of us students shy away from remarkable opportunities and ideas, simply because of our young age. For Zimbabwe native Batsirai Matiza, this isn't the case. As a thriving bilingual student, Batsirai is a junior finance and economics major and a minor in international business. He's taken advantage of his education by relaunching and directing Zimbogini, an online grocery and appliance store for citizens of Zimbabwe.
This online store has made many different resources accessible for the country's inhabitants and has the potential to create a truly impactful change in the way we receive resources. Through Zimbogini, Batsirai has learned a variety of different life lessons toward his education and career. During the process of directing the online store, he's not only been working to benefit the citizens of Zimbabwe, but also working to inspire other students to accomplish something innovative. Luckily for me, I had the opportunity to speak to Batsirai — Batsi for short — about his role in Zimbogini and how he's personally impacted the online store.
Maya Halabi: Where did your interest in economics and finance spark from?
Batsirai Matiza: Initially, I came in wanting to pursue architecture. All of that changed after I attended a trip to Wall Street in New York, put on by one of the organizations on my campus. I became increasingly attracted to the hustle and bustle of New York City. I'm also incredibly passionate about working with numbers, and finance gives me the perfect opportunity to do exactly that.
MH: Ah, yes! I feel the same way about New York City. How does your major tie into Zimbogini?
BM: Although the company was started prior to my decision to pursue finance, Zimbogini provided me with a hands-on startup experience. I managed a number of activities including negotiations aimed at forming partnerships with wholesalers, integrating a mobile top-up platform for our customers and hiring interviews. It's provided me with a great background for my studies.
MH: I can imagine how beneficial that is for finance. To be more clear, what exactly is Zimbogini? Where did it begin?
BM: Zimbogini is an e-commerce business that connects Zimbabweans in the diaspora to their dependents in Zimbabwe. The online store initially started as an e-commerce site targeted toward Zimbabwe's locally based population. After a period of inactivity, we relaunched the site specifically targeting Zimbabweans living in the diaspora that wanted to purchase goods ranging from groceries to appliances for their relatives, or friends.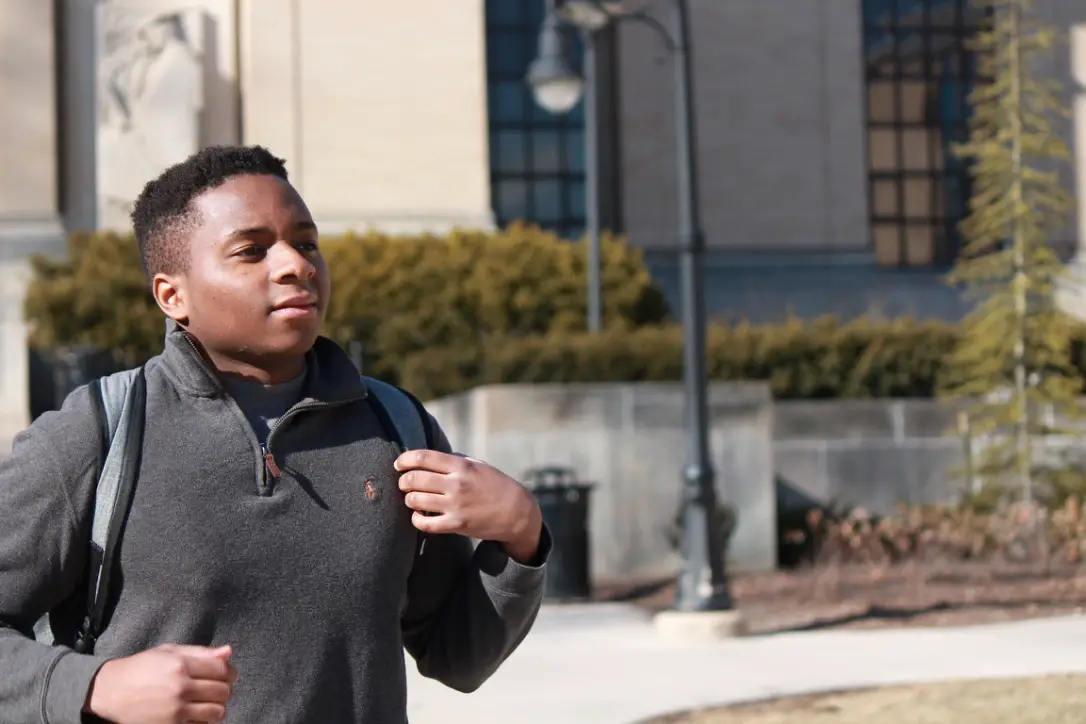 MH: That's such an innovative concept. As the director of the store, what have you learned?
BM: I've learned first-hand that interpersonal skills are incredibly important in the business field. Knowing the background and interests of the person you plan to meet can very much help in negotiations and settlements. Experiences in the "real world" trump classroom experiences.
Although what we learn in the classroom is valuable, if it is not coupled with some sort of application (preferably real-world application), then the knowledge will not be as effective nor will we, as students, really grasp its meaning and purpose. It is important to keep innovating in order to meet the changing needs of your clients. Your clientele is the most valuable part of your business.
MH: I think many students tend to shy away from applying their skills to their real world, afraid of being turned away simply because of their age. We have so much potential. How have you steered the store toward success? A management position is quite the role for an undergraduate to take on.
BM: It is quite the position, but life is a learning process. It is better to start learning now rather than later when you have people depending on you. Out of the various tasks I've completed for the store, I'd say the most important ones include having worked with Zimbabwean publishers to advertise on the online publications, brokering deals with wholesalers and hiring a local manager prior to my departure for school.
As with any successful business, Zimbogini was formed and runs on teamwork. My family and the manager, both in Zimbabwe, have played a significant role in guiding the business along. They've ensured that deliveries are completed, which is a little hard to do when I currently live in the U.S.
MH: With that being said, what hardships has the store encountered along the way?
BM: I think that the young entrepreneurial culture in Zimbabwe is still growing. One of the challenges I faced was grabbing the attention of various business people I met with because of my youthful face. However, I think that knowing Zimbogini as a product and being able to sell its function, along with my personal experiences, helped me overcome the age factor.
MH: Of course! Do you have any long-term goals for yourself or the store?
BM: The future is hard to predict. For now, I intend on graduating early, working in New York City and making Zimbogini into a multi-national company serving the entire South African region. Currently, we are working toward lowering our prices to attract local customers and allowing third-party sales.
Personal and business ambitions aside, I look forward to working with other Zimbabweans to building a better and more sustainable nation. My heart lies with my people and I look forward to the day that our hard work will better our nation.
MH: Yes, being passionate about your culture and goals is so important. Any words of advice for other students trying to succeed?
BM: I think that students should take entrepreneurial endeavors early on. There are a lot of people that might not understand your ideas or why you spend your time the way you do, but if it works for you and you confidently believe in a strong outcome, then keep going. You might not succeed, but you'll learn from your failure and try again. Start early, fail early, but do not make the same mistake twice.