1. What is your major? Bachelor's in Business Administration, Finance
2. What is your dream job? Professional musician/life coach/corporate leader/public servant/dad/husband—yeah I have a lot of dreams.
3. What academic focus most interests you? Finance, because of the analytical focus working with real-world scenarios. Philosophy also has always been something I have enjoyed. I love learning about how our universe works, and philosophy fulfills that desire.
4. What are your intellectual strengths? I can make a mean bowl of cereal. I'm also not too bad at math and statistics.
5. What will you never understand? How a person could conscientiously hurt or harm another person.
6. What qualities do you most admire in a person? Sincerity, humor and humility
7. What is your most marked characteristic? A lot of people say my laugh is pretty unique.
8. What angers you? I try not to get angry, but what frustrates me in particular are people who don't put in effort into their assigned tasks.
9. What is currently on your mind? The song "Recovery" by James Arthur. It's worth a listen.
10. What historical figure do you admire? Honestly, Jesus of Nazareth. Not to get too religious, but if I could be a little more like him, I could do a lot more good in this world.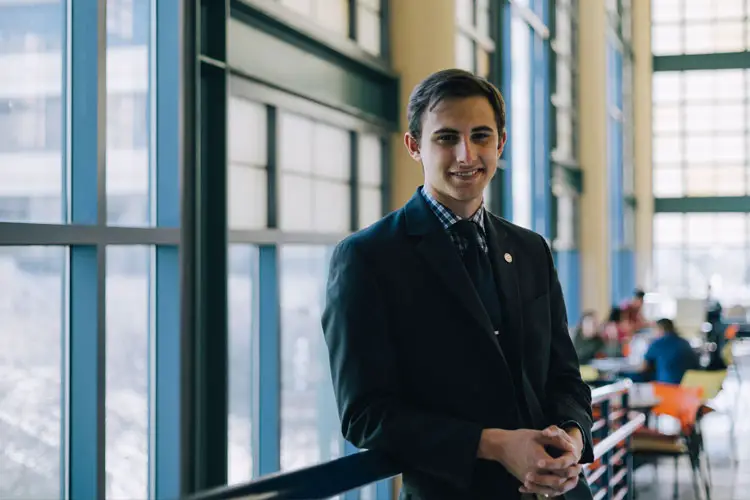 11. What fictional character do you most identify with? Superman has always been my favorite. I hope it doesn't sound too presumptuous to say I identify with him.
12. Who are some of your favorite authors? Plato, Deepak Chopra and Wayne Dyer
13. What music are you into at the moment? Jon Bellion's "The Human Condition"
14. What is your favorite place on the internet? iwastesomuchtime.com
15. What is your favorite meme? Grumpy cat. It will always be grumpy cat.
16. Where do you take most of your selfies? This isn't 2012, I don't take selfies (…the bathroom duh.).
17. What is your favorite Instagram account? @andrewvhubbard haha, nah I really like @thegeekofsteel, a bunch of Superman stuff, gotta love it.
18. What is your most treasured possession? My leather jacket. My class ring is a close second.
19. What is your favorite alcoholic beverage? I don't really drink. I do really like apple soda.
20. What is your typical outfit? Jeans, t-shirt, plaid shirt, leather jacket. Yep. Sometimes a suit.
21. What is your favorite place to eat? Yardhouse
22. What's a secret talent of yours? Most people don't know I play keyboard.
23. Where do you want to go most in the world? Where don't I want to go? First stop—Cancun.
24. If you could change one thing about yourself, what would it be? I would want to be a little bit more funny I think.
25. What is your definition of failure? Giving up with poor effort/reasons.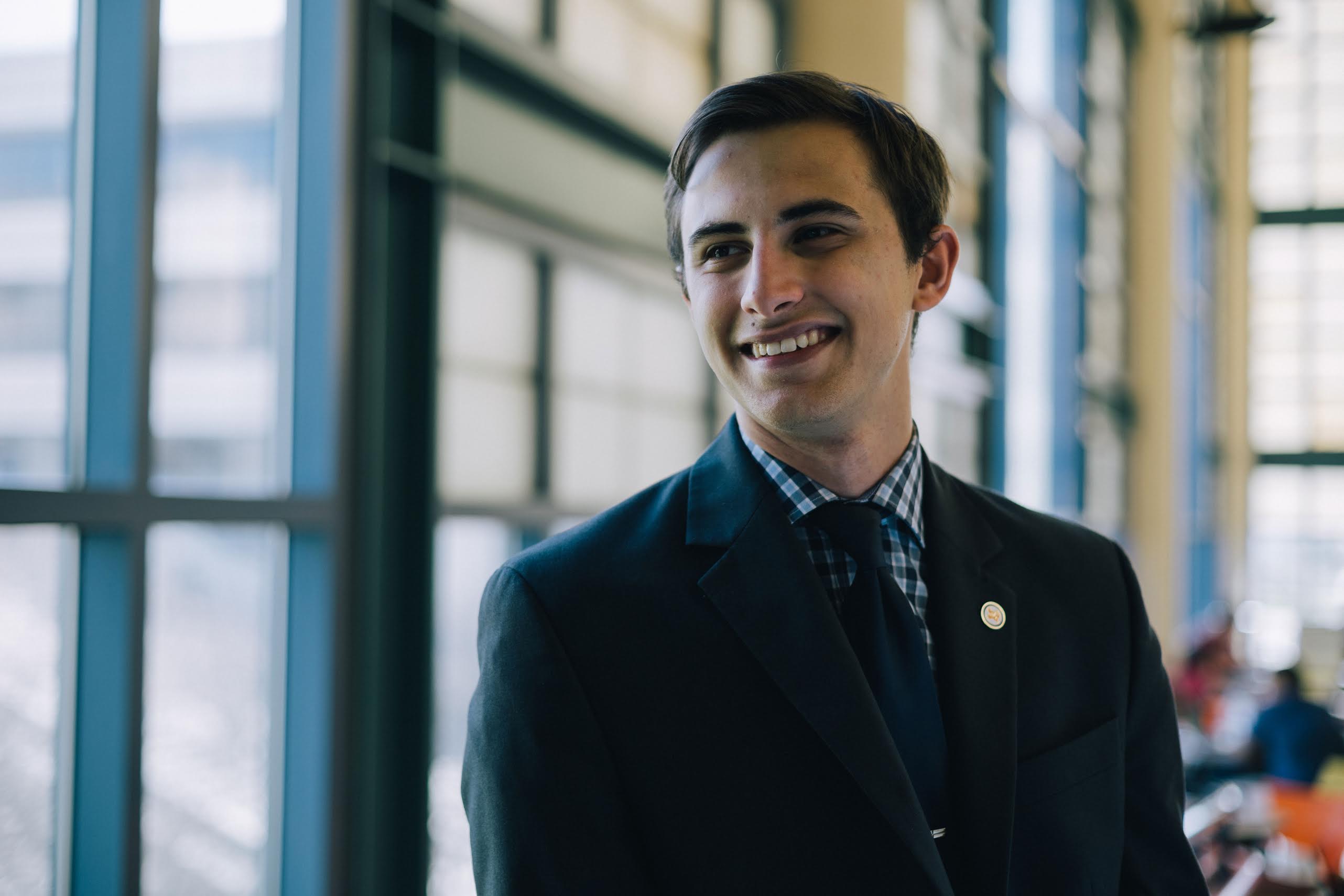 26. If you were to have children, what would you name them? I like the name Sophia. For boy's names…straight out of luck. I don't really like boy names I guess.
27. Where would you be if not in college? Working, most likely at a hotel, but I would be a lot less fulfilled.
28. What makes you nervous? Not a lot makes me nervous. Maybe the idea of being alone.
29. What is your biggest indulgence? It will always be travel.
30. What living person would you most like to meet? President Obama, no question.
31. What is important to your right now? UTSA, the students of UTSA, my family, friends and especially my wonderful girlfriend.
32. What is your greatest achievement? Realizing going to college is about learning, not about getting a job.
33. What is your motto? I do stuff sometimes.