Everyone who makes art has reached a point of grueling resistance. Nothing comes out right, and every brush stroke is full of spite. Your first reaction may be to break your pen tablet or canvas over your knee. After this feeling passes and you realize how expensive art supplies are, you're going to need to replenish the creative well that has gone dry.
Art comes from the imagination, and sometimes the imagination needs some buffering. When I find myself in a rut, I tend to look to others for encouraging words, especially fellow artists. YouTube has made it possible for productive minds all over the world to share their thoughts and ideas with others. It's no easy task to choose from the thousands of artists, so here's a small but strong sample of what you can expect.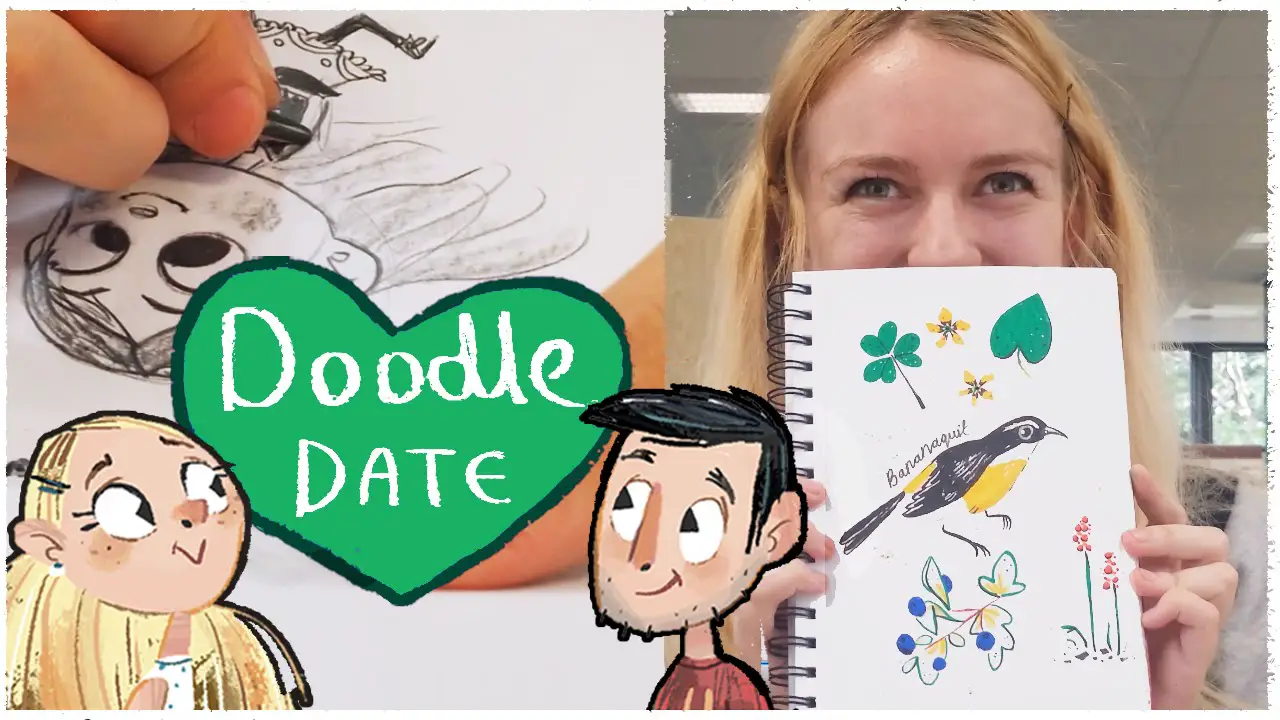 Sometimes the best way to get inspired is to make art with somebody you love. Or maybe mildly enjoy, whatever works. Doodle Date is a channel run by Steph and Adam, an adorable and artistically inclined couple. In their videos, which are posted on Sundays, they try out new art materials and partake in challenges, like painting with nail polish or drawing while blindfolded. Their style is cartoonish, which helps to create a fun tone in their videos as they laugh at each other and try to figure out how to color something with two different markers.
The big takeaway for me is that art doesn't have to be super serious all the time, or ever. No, it's not an easy hobby. I'll be the first to admit that. But Adam and Steph make it look as fun as it should be.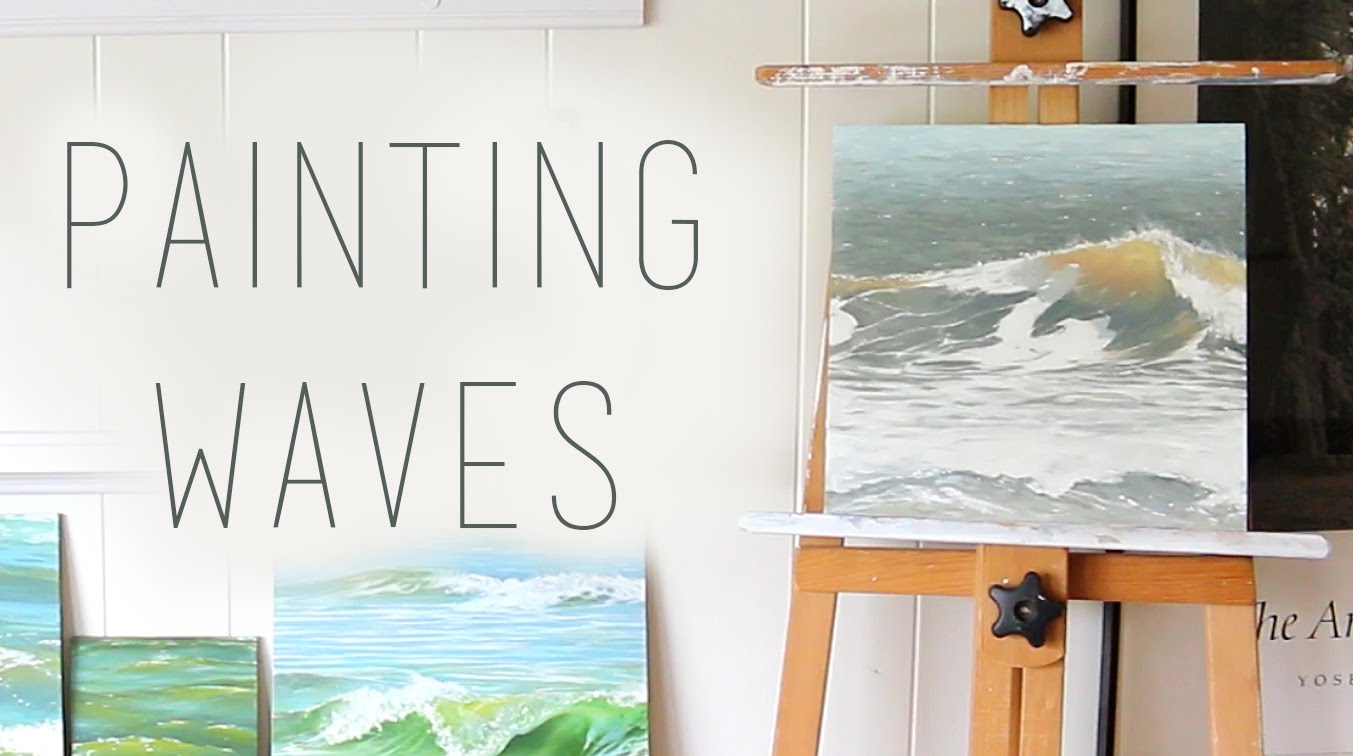 The first time I ever watched Robin, I was hooked. Not only is she one of the most amazing oil painters I've ever seen, but she's hilarious and motivational as well. She mostly paints realistic waves and beaches. Seriously, if you don't know beforehand, the paintings look like photographs.
Her videos involve many "artist hacks" for painters, which are especially helpful for those starting out, but even seasoned painters can learn a thing or two. One of her best pieces of advice is to use reference photos, which many artists seem to forget is allowed.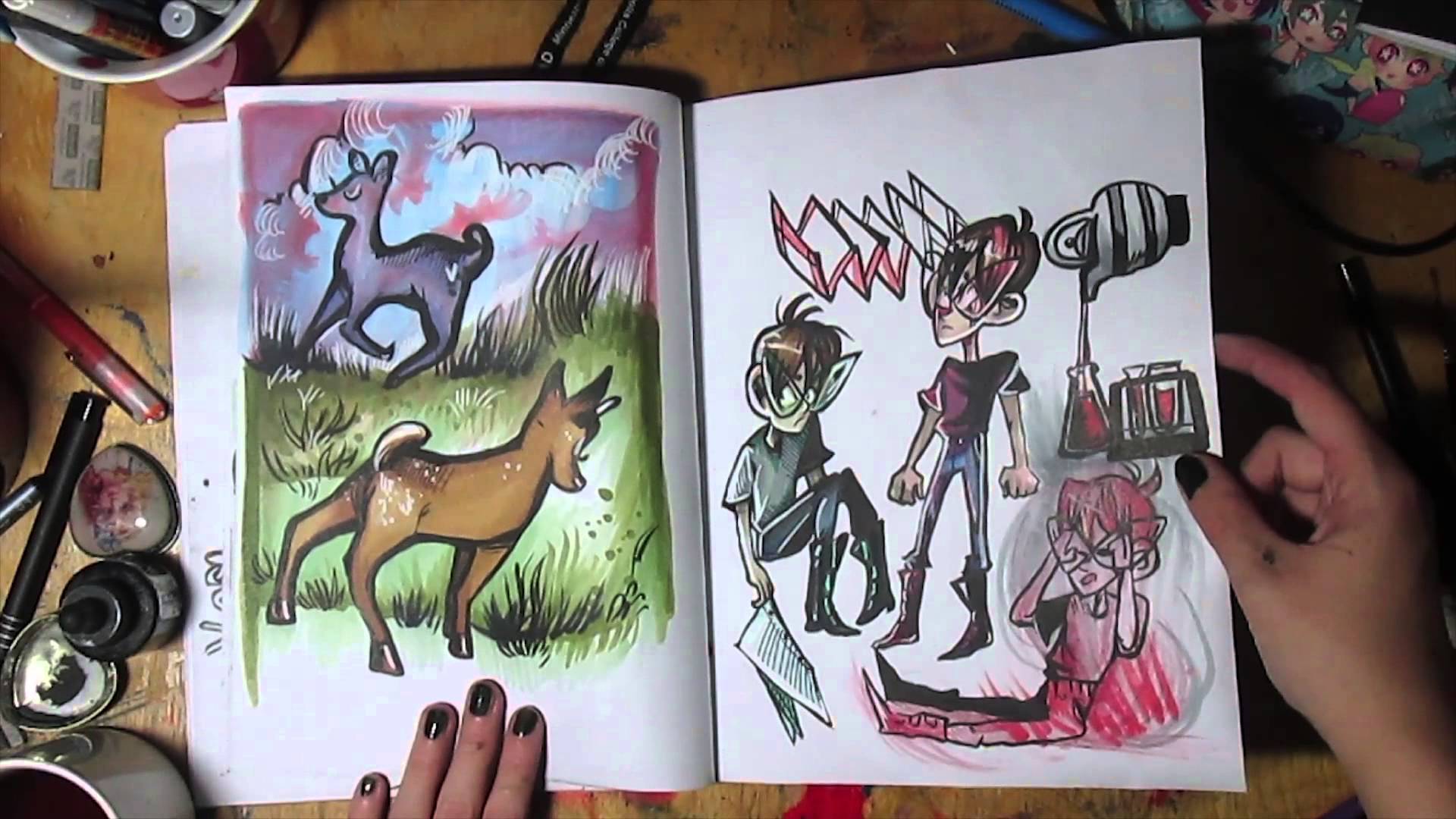 If there's one thing all artists should be doing, it's keeping a sketchbook. Basically, a sketchbook is the home for all the ideas that have yet to be refined, a space where you can scribble to your heart's content without feeling guilty about wasting supplies. Seeing another artist's sketchbook is a lot like looking into their brain, so it's a great privilege to see what's floating around in their minds.
Joy's sketchbook videos are awesome examples of this form of "brain dump." One of her best techniques is observing from real life. Sketching unsuspecting people on the bus might seem creepy, but it's one of the best ways to give natural flow to your art. Drawing from life will help to create a visual library in your head so you can tuck away poses and facial expressions for later use.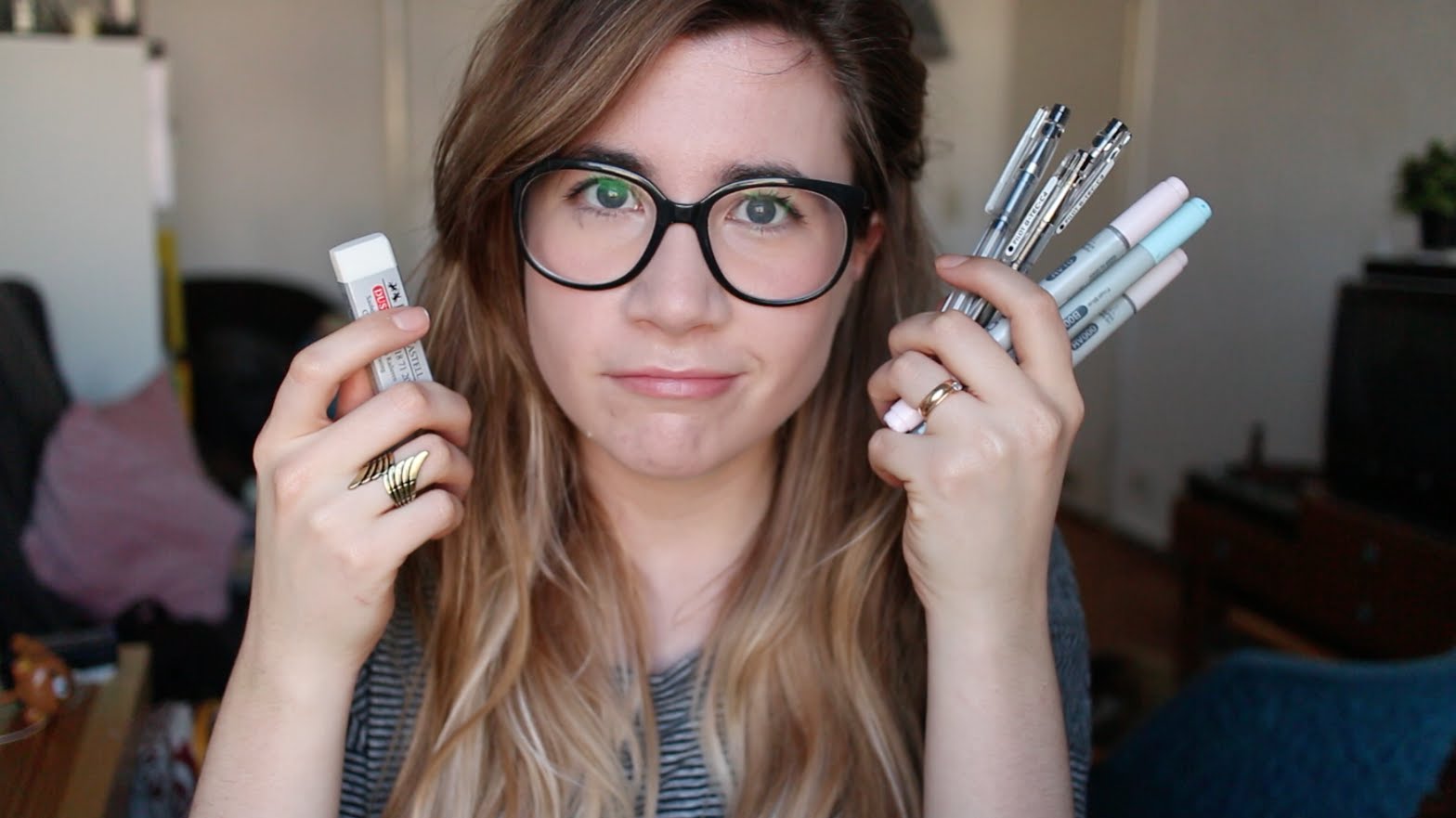 So far this list has included a lot of art for art's sake. But what if you're more interested in how you can make your art into a living or a side gig? I mean, the idea of making money off of your pieces is pretty inspiring.
Fran's channel, like those previously mentioned, includes supplies recommendations and art process videos. But she also speaks on matters of art as a business and how one can break into illustration. I personally haven't seen a whole lot of artists speak about how they make a living, but it's important to hear about, especially when you have no idea where to start. But if the business side of things doesn't apply to you, Fran can teach you about color theory or take you on an adventure in one of her vlogs of England.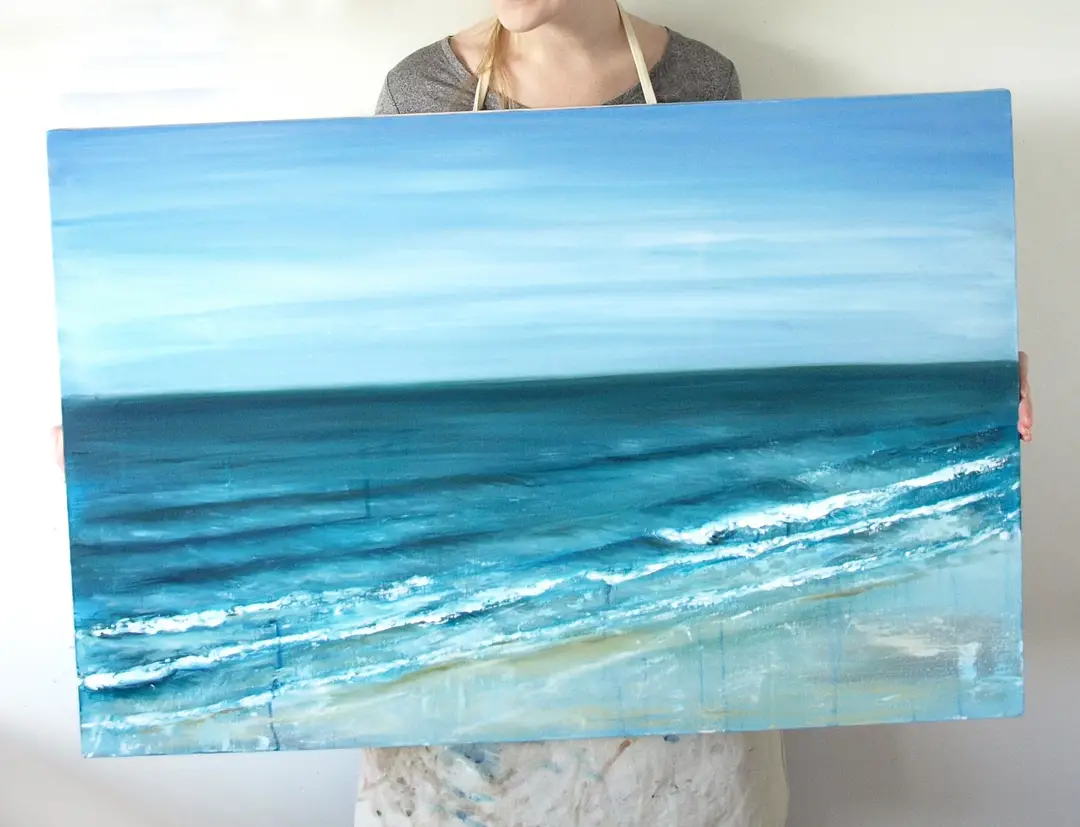 You know those classes where you sit down with a bunch of moms and learn how to paint a glass of wine while also drinking loads of wine? Katie's videos eliminate a possible hangover and headache caused by conversations about low carb recipes. Not to drag moms or anything, but it's usually better to paint from the comfort of your own home. Even when you're running on little to no enthusiasm, you can make a masterpiece because somebody is literally telling you what to do and how to do it. And if you get lost, you can always jump back to a certain part of the video instead of asking the instructor twenty times how to shade.
Katie paints simple but gorgeous pieces like flowers or seascapes, so you don't have to worry about it getting complicated. She usually works with acrylic paint too, which is a preferable choice for beginners or anyone who doesn't want to wait for days in between layers. I'm looking at you, oil paint.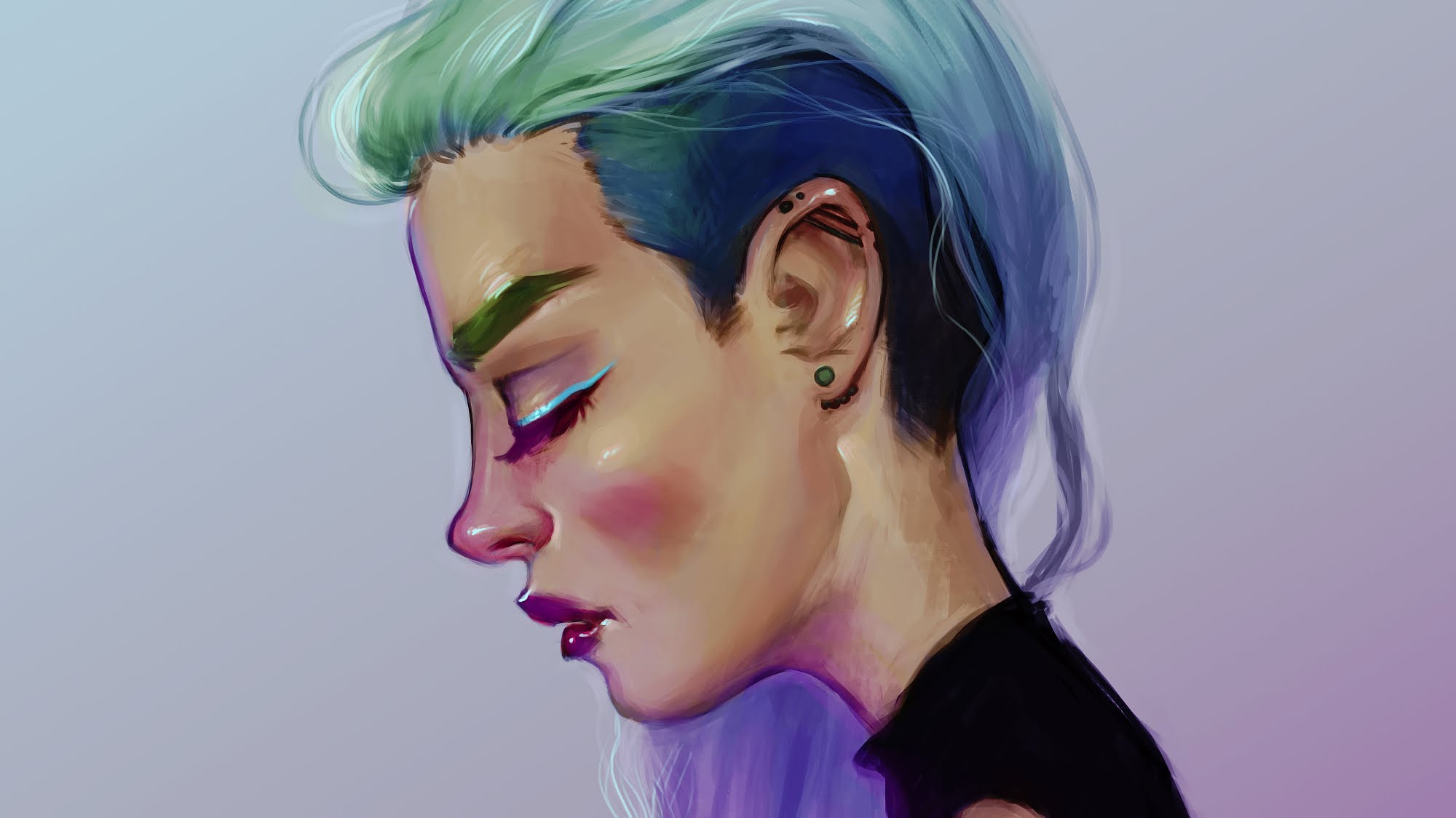 Maybe traditional art isn't your thing. It can get messy and the cost of supplies adds the hell up. If digital art is your preferred medium, let me introduce you to Sara Tepes.
Sara is a self-taught digital artist who uses an open source software called Krita. If you don't want to pay buku bucks for Photoshop, I'd highly recommend trying out a free program like Krita or FireAlpaca.
At seventeen-years-old, Sara is an exceptional artist and extremely knowledgeable of her tools. Digital art is a whole different ball game, and you'll feel out of your element at first. Sara's videos often focus on tips and tricks to make digital art less daunting, like how to navigate an art program in general or how to use color and light to make sick illustrations.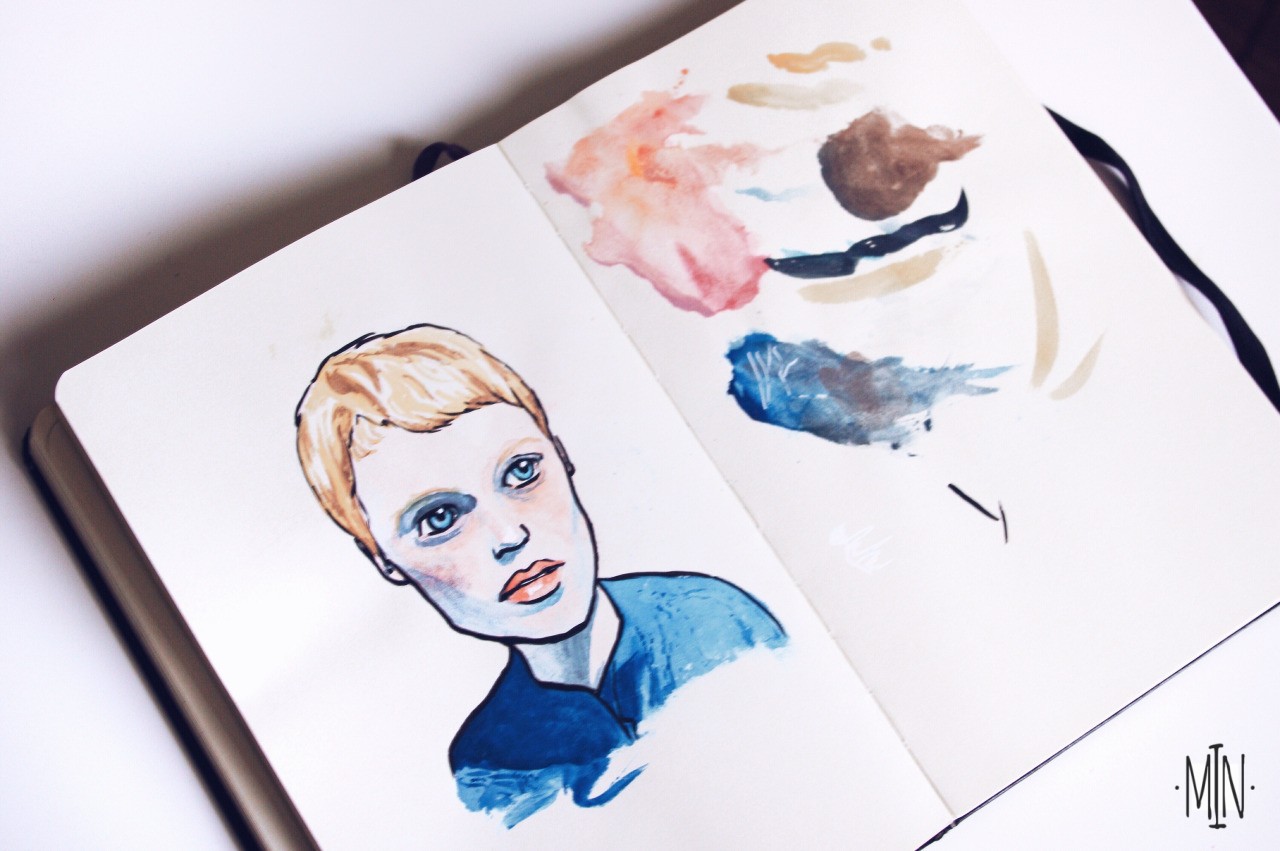 SemiSkimmedMin, or Minnie, is a London-based artist who believes in finding inspiration in everything. In her videos she talks about topics such as self-doubt and artist's block, the natural enemies of all creative souls. There are always moments that make something you love into a chore, like drawing damn hands.
Minnie also uses pen and ink in many of her works, as well as watercolor paint and gouache. Her drawings are always fun and interesting. Really, you can't go wrong with painting Mermaid Man. Her choice in subjects reflects that basic idea that you should draw inspiration from whatever you find fascinating, even if it's a Spongebob character. The worst thing an artist can do is take themselves too seriously.