Standing out in today's music scene as a young artist is difficult. It takes something more than music to make fans gravitate toward an artist. Having sold out a "Pigeons & Planes" show in less than thirty minutes earlier this year, it would seem that 6LACK has done that, having developed a unique bond with his listeners that makes them want to see him rise to the top.
Released in fall of last year, "Free 6LACK", his debut studio album, was a standout project for 2016, featuring "PRBLMS," a banger that pulls on the heartstrings. Only twenty-four-years old, 6LACK, whose real name is Ricardo Valdez Valentine, isn't new to making music.
In his late teens, 6LACK signed to a label and began as a battle rapper, a genre of music that contrasts surprisingly to the loose, melodic style evident on "Rules," a trial-and-error love story. He also touches upon life in Zone 6, an area known more for its Gucci Manes and Waka Flockas than its melodic maestros, and his 10,000-hour oath.
Still a new face to the game, big names are already taking notice. He was featured on The Weeknd's Instagram and recently released a new single with Jhené Aiko, "First Fuck," a song oozing with sexual tension, as 6LACK and Aiko croon back and forth, echoing the connection that lovers feel following a first initial sexual encounter.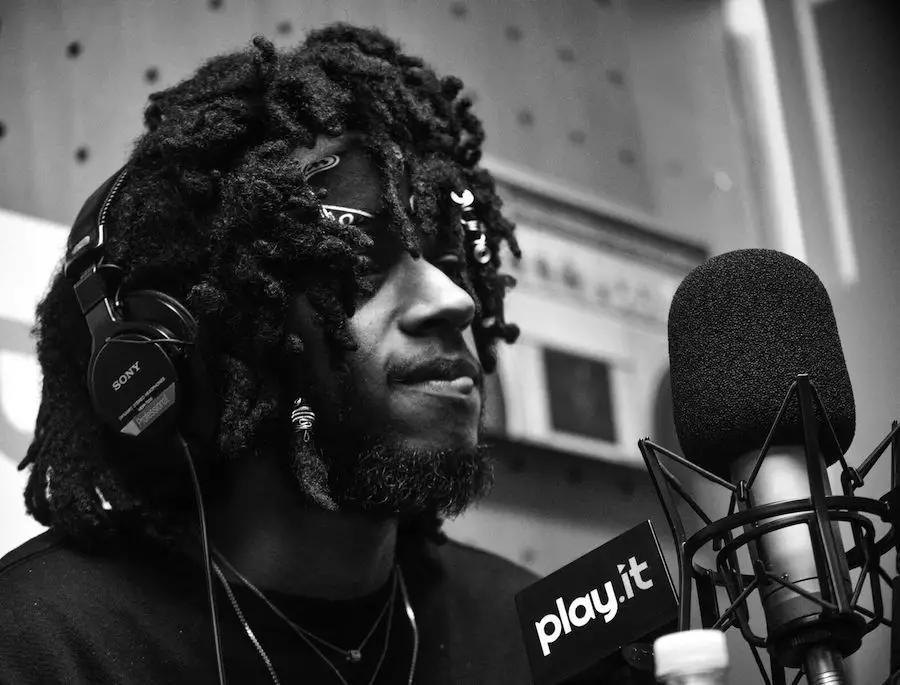 Though many artists have been working toward the apex of their careers their entire lives, 6LACK didn't begin taking music seriously until 2009 at the age of seventeen. It was then that he learned how to make songs and hold a note, in addition to familiarizing himself with different melodies.
Self-taught, 6LACK believes that working on yourself as a person is key to finding your own personal sound. This became especially evident for the musician, as he found his longevity as a battle rapper to be limited. Starting by just listening to a lot of R&B, 6LACK began imitating his idols and gradually tip-toeing into holding notes longer and longer.
Listening to "Free 6LACK" start to finish, you gain a deep insight into who the musician actually is behind the moniker. A great deal of his lyrical content is very personal, and he puts what he's going through in life into his music. Distaste in current musical trends has steered him away from the mundane, and instead he delves into the nitty-gritty that people experience. Glancing behind the glitz and glamour, he shows that even the rich and famous can be broken.
Valentine was brought up in the infamous area of Atlanta known as Zone 6. From his experience there, he learned that the hardships endured in tough times produce artists who often go on to become international.
For every Gucci Mane, though, there is a Bankroll Fresh, cut down in the prime of his career, when he was just beginning to transition from underground mainstay to industry newcomer. While the details surrounding Fresh's death are murky, 6LACK knows all too well that he must be wary of the people with whom he surrounds himself. Whereas Fresh rapped about trapping drugs and being hood, 6LACK takes Zone 6 on with a new perspective, one of honesty, highlighting the struggle of the area.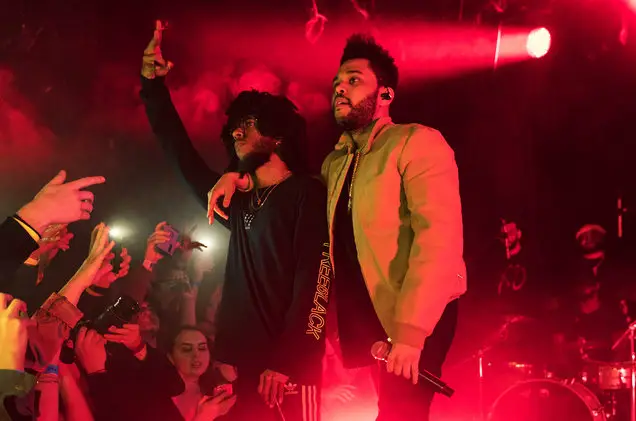 6LACK's penchant for a softer sound has drawn a diverse group of fans; this is most evident by a recent performance in Atlanta. In addition to the hip hop bloggers and sneaker aficionados in attendance, the place was jammed with middle and high school kids, college students, one or two neighborhood toughs and people who looked more White Stripes than 6LACK. It shows just how massive an impact his music has made, and exemplifies how music can bring different cultures together over a unified topic.
Unfortunately, the one thing that unifies all people around the world is heartbreak. Everyone will eventually experience the surge of inexplicable emotions that follow a loss, and the sharing of these feelings can connect almost anyone. 6LACK's "Worst Luck" has the most gut-wrenching content, and the listener can feel the ache in his voice.
Having the ability to embody the emotions he's singing about, combined with his unique voice, makes him stand out the most. 6LACK has the ability to make you think back to the days of loving that special someone that you wanted to cherish forever. Then, he brings the reality of the situation crashing back down to Earth, invoking the more difficult emotions that the end of that relationship brought out in you.
Of all the musicians to emerge from the reluctant musical gold mine that is Zone 6, 6LACK is certainly one of the most incomparable. What makes Valentine so unique is, like Twelve'len from Carol City, he comes from a place where drugs and violence are glamorized, but turns his past into something that can benefit him in the future. Every rapper out there wants to have the most money, women or guns, and "Fuck Up Some Commas" by Future will have even the most uptight accountant letting loose like Papoose, but it's refreshing to see a glimmer of hope that more artists will take the lighter path.
The origin of his name is actually an old nickname that stuck with him since he was in middle school. Older individuals in his neighborhood began the trend, using the name and always styling it the same, and it has since taken on a multitude of meanings, from originating in Zone 6, to being in touch with spirituality; whatever the number means to Valentine, it will follow him forever.