Who Run the World?
Feminism wouldn't be what it is today without these pivotal figures.
By D'Ariel Myrick, University of Georgia
---
With today's national leaders promoting sexual harassment and unequal opportunities for all races, ethnicities, genders and sexual orientations, putting a spotlight on fierce feminists creates a force of solidarity, one that is much needed as the country comes together to combat the injustices set forth by its own government.
The nation is slipping into a period of oppression and domination of a single group (white, cis-gender, middle-to-upper-class, heterosexual men) against all "others," but, with feminist role models such as Aphra Behn, Violette Morris, Anna Julia Cooper and Michelle Obama, female college students and women around the nation can feel empowered to stand up and keep pushing for what is rightfully theirs—the right to be themselves.
If you need some inspiration from badass women who fought for equality, check out the stories of visionary "nasty women" throughout history.
1. Aphra Behn
Aphra Behn was a British playwright, poet, translator and fiction writer from the Restoration period. She was born around 1640 and experienced the vicissitudes of the British monarchy, most notably the execution of Charles I after the English Civil War.
During adulthood, Behn caught the eye of Charles II, who then made her a spy. Behn reflected on her Antwerp spy experiences and other travels through her works, such as "Oroonoko," where her female speaker interacts with an African prince tricked into slavery and, ultimately, meets a tragic end.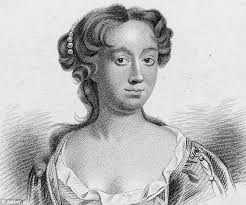 Her stories always had an air of unapologetic authority. Behn once said she channeled her inner male voice, but her poems and fiction, such as "The Fair Jilt," typically had a complex, bold female character. Her feminist beliefs came to light in her strong, no-nonsense female characters, who deviated from the meek, docile females in literature and Britain during the late 17th century.
Behn experienced the high life of the Restoration that fed into her literary works and bled into her personality to create an unapologetic, strong female figure in a predominantly male environment; she refused to belittle her talents and remained unwavering when it came to speaking up and out as a female writer.
Virginia Woolf said it best in her work, "A Room of One's Own," when she wrote: "All women together, out to let flowers fall upon the grave of Aphra Behn…for it was she who earned them the right to speak their minds."
2. Violette Morris
Violette Morris was born in 1893 and found a love and talent for sports. She was the first French woman to excel at shot put and discus, along with playing with two women's football teams.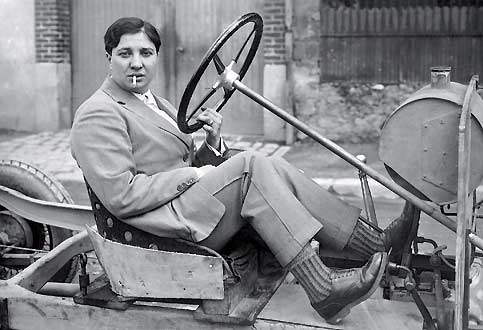 Her athletic-frame helped fill out her preferred outfit of a suit. Morris was labeled as a crossdressing lesbian, but evidence shows she probably identified more as bisexual, having been intimate with another athlete, Raoul Paoli. Nevertheless, Morris never shied away from her sexual orientation and athletic endeavors, even in a time where women only had limited spaces of expression.
She went on to work with and befriend Adolf Hitler, and even though her role in the war for modern-day readers is controversial, she took a stance and acknowledged her power and authority to choose whatever lifestyle she wanted, regardless of what society deemed appropriate for a 1920s woman. Her athleticism and independent lifestyle choices made her a powerful, influential woman, and she remains inspiring today for her refusal to stifle her sexuality and conform to sexism. Violette Morris, a.k.a. the "Hyena of the Gestapo," was "part rebel, part patriot, part traitor."
3. Anna Julia Cooper
Anna Julia Cooper was an American educator, author, speaker and one of the most prominent black scholars in the history of the United States. Though her passion was in educating all black children, she is a role model to African American females because she was a figure who created a space to help others without taking "no" for an answer.
In 1901, Cooper became the second black female principal of M. Street High School, developing the school's programs to aid the students and create a space for learning to benefit the community. No child was left behind under her care.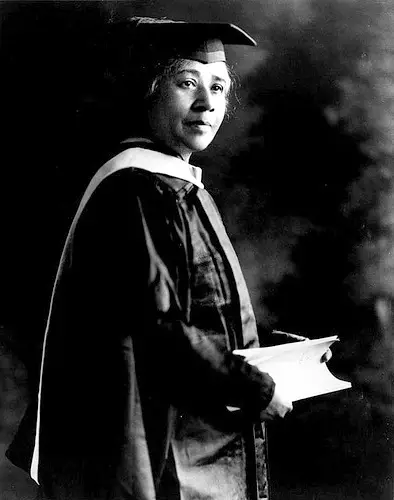 Then, she earned a doctorate degree from the University of Paris in 1925, and, four years later, she became the second president of Frelinghuysen University in Washington, D.C. Mrs. Cooper never backed down from a challenge, whether it was her own education or the education of others.
Her tenacity ultimately paid off, because she is now the only female cited on the 2016 United States passport, with a quote that reads: "The cause of freedom is not the cause of a race or a sect, a party or a class—it is the cause of humankind, the very birthright of humanity."
Her legacy in the education system lives on, as well as her fearless approach to life and womanhood.
4. Michelle Obama
In addition to being one of the most beloved First Ladies in the history of the United States presidency, Mrs. Obama is also a major feminist. During the campaign and first four years of Former President Barack Obama's term, Mrs. Obama was criticized for her "sass" and outfit choices, but she refused to be toned-down by societal standards of appropriateness as a black woman and First Lady.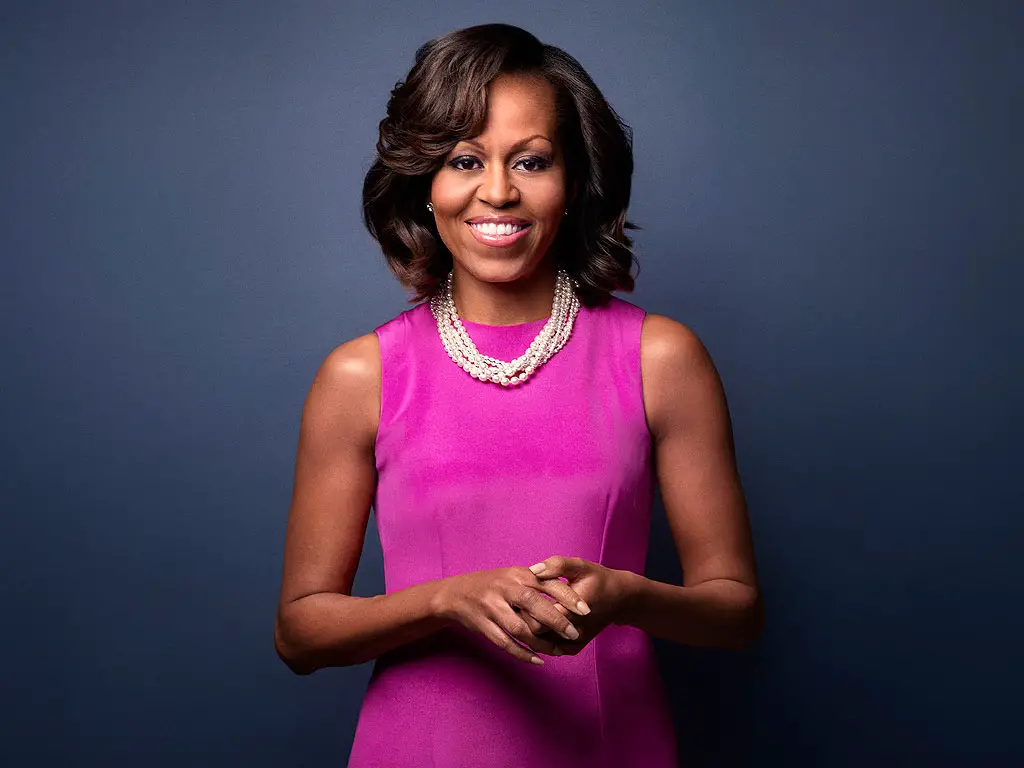 Obama discussed being a black woman, wife, mother and first lady, and often, people wondered if she was "too loud or too angry or too emasculating," but she did "not let others define [her]" or stop her from being honest to herself.
She refused to take a back seat to Barack Obama's presidency and instead used her platform to promote childhood health and fitness. When she was criticized for her fashion, Obama refused to cover herself just because of others' comments; she would wear her arms and legs uncovered and still be classy. The Former First Lady embodied feminism throughout the eight years in which the Obamas resided in the White House, and she will continue to live exactly the way she chooses, not by anyone else's standards.