On July 20, fans got their first look at the highly-anticipated third season of "Young Justice" titled "Young Justice: Outsiders." After its sudden cancellation by Cartoon Network back in 2013, fans have gone to great lengths to see this beloved superhero show makes its comeback by participating in years of social media campaigns, online petitions and even a strange shout-out on "Teen Titan's Go!" In the end, it was the show's popular run on Netflix that sealed the deal. Now all that hard work is paying off, but no thanks to Cartoon Network.
At its height, "Young Justice" showed a lot of promise with its diverse cast of characters and its ranging depths in storylines and action, but it was simply too ahead of its time. Or, rather, it was out of Cartoon Network's league. "The boss at Cartoon Network we were working with at the time, Sam Register, told us, 'You guys have created the perfect binge-watching show, you just did five years too soon,'" said casting director Jamie Thomason in an interview with Nerdist.
Now instead of rejoining Cartoon Network's lineup, DC Universe adopted the "Young Justice" series to premier exclusively on their new streaming platform in 2019. "Young Justice" is officially going back to its DC roots. The show will act as a huge draw-in for the streaming platform alongside other new releases like "Titans," "Doom Patrol," "Swamp Thing," "Stargirl" and "Harley Quinn."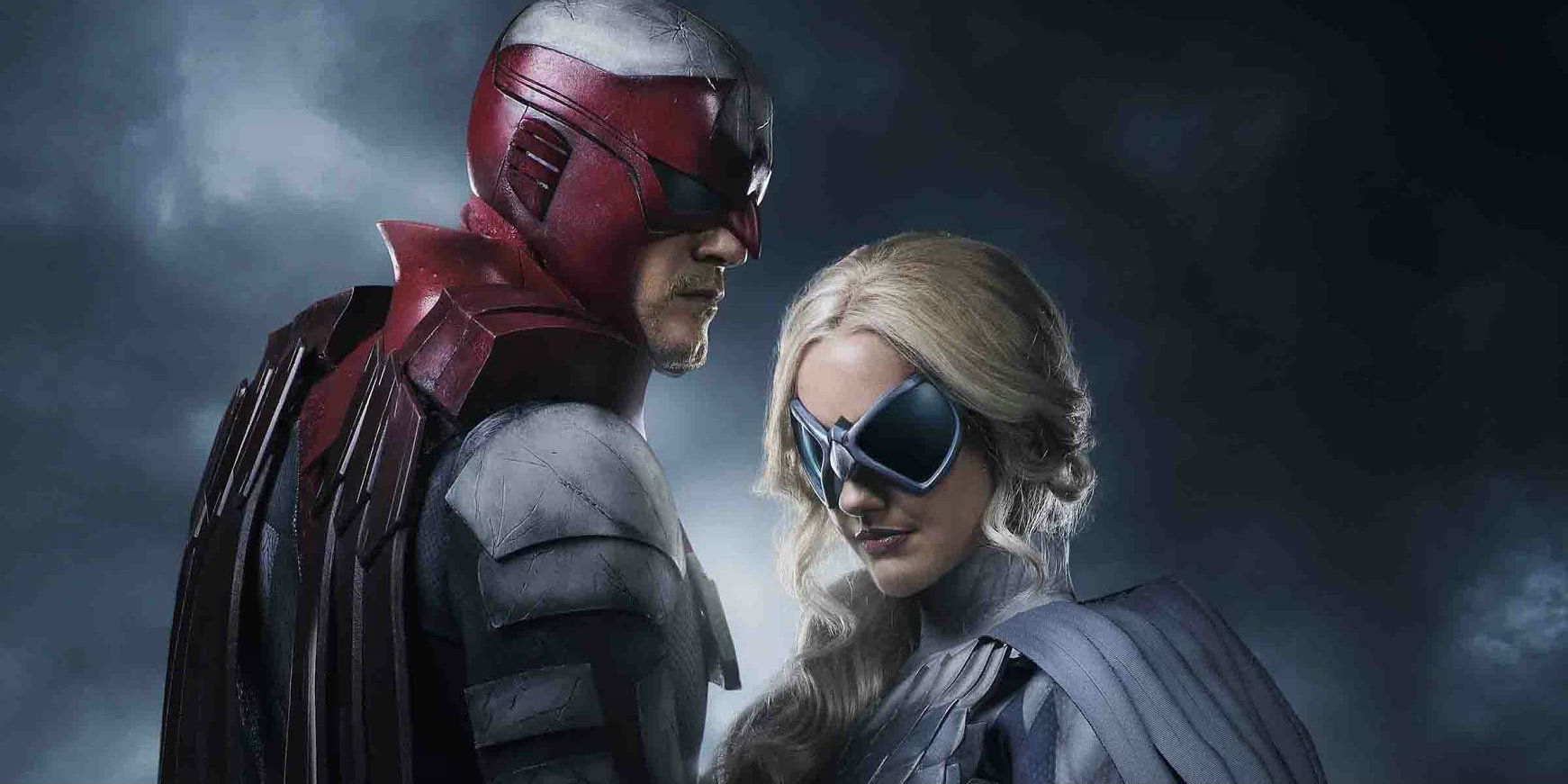 Of course switching from Cartoon Network, a station primarily marketed to children, to an online streaming service run by DC raises many questions. Will violent action sequences cater more to mature audiences now? DC's reputation is grounded in being dark and edgy. So will there be more blood, swearing and adult content without Cartoon Network there to tell them no?
"The great thing about the DC Universe streaming service is that we are able to age up the stories a bit from where we were with Cartoon Network," said executive producer Brandon Vietti. "We can push the boundaries a little bit. We can make things darker, more dramatic and we can show things on screen that we couldn't before in terms of violence."
According to the producers, the shift from Cartoon Network action to DC action should come across naturally. The dark and edgy DC content shouldn't shock fans. All the characters are older now, and the situations they find themselves in demand higher stakes and tougher choices. The devastating loss at the end of season two, "Young Justice: Invasion," already proved that a darker plot was on the horizon.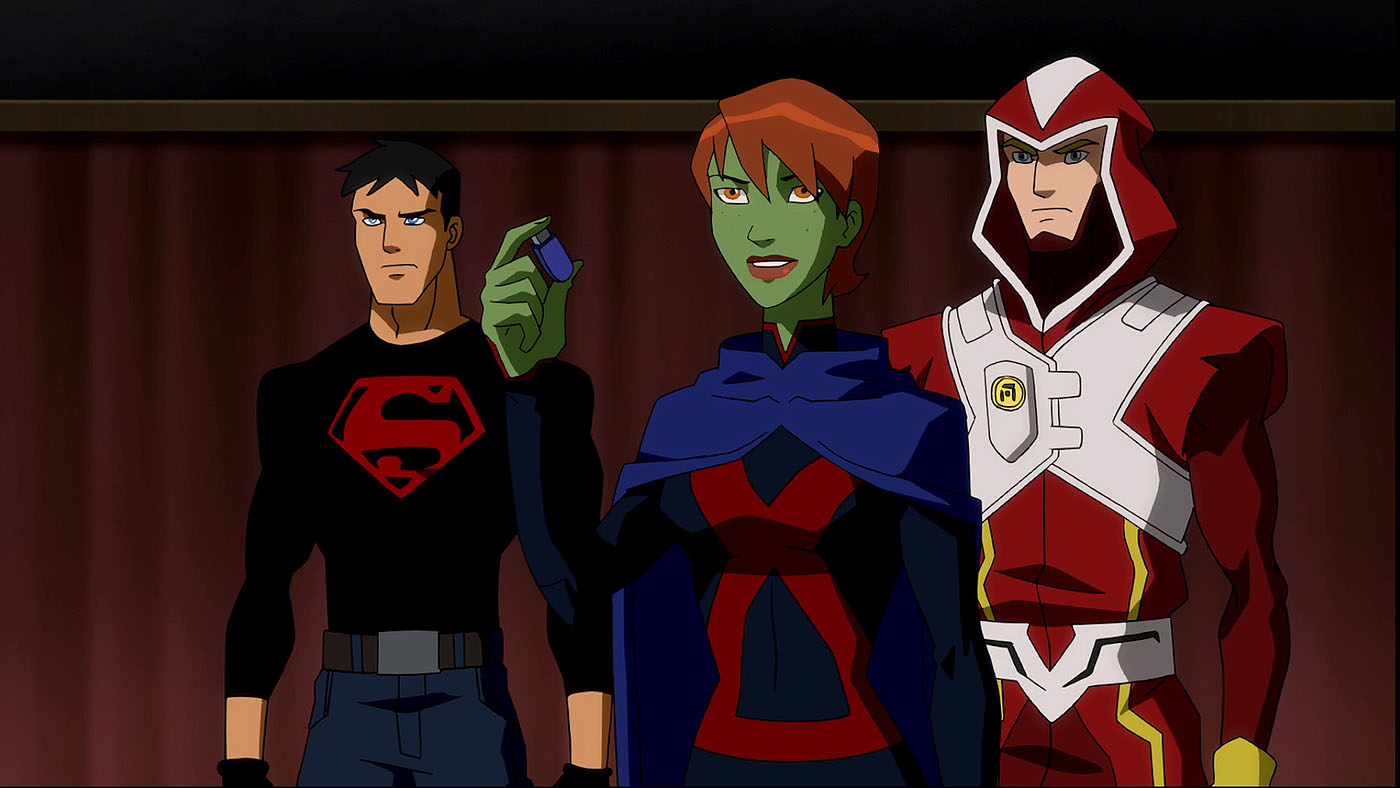 "We talked about this [darker content] upfront — we knew we would be able to do this, but we didn't want to be excessive about it," Vietti told Newsarama. "We've found a way to take advantage of these strengths that the DC Universe offers in terms of storytelling and weave it into the show in a way that feels natural."
"Horror is a major new tone to the show that we didn't have in the first two seasons," added executive producer Greg Weisman. "There are definitely elements of horror this season that we are able to do now, that we couldn't do at Cartoon Network."
If anything, a shift in content maturity is warranted after such a long hiatus, as fans themselves have matured over the years and are prepared for a darker twist on the show. New fans to the show are important too — as they were vital to the show's revival when it ran on Netflix — but it's interesting to consider that this show has evolved and adapted to its loyal, original fan base.
So, what can fans expect?
So, time to speculate on what to expect from this upcoming season of "Young Justice: Outsiders" without any Cartoon Network filtering. The beginning of the trailer pulls at heartstrings still aching from the end of the second season. It shows a substantial amount of action, but none revealing enough to show a darker turn in violence. In story content, however, a sinister plot with mature potential is revealed.
The evil at the center of this season is a meta-human trafficking organization. Meta-humans are those who possess the meta-gene, a genetic marker that allows them to endure catastrophic physical trauma by developing new abilities or superpowers.
It's suggested in the trailer that even if the gene hasn't manifested into an ability yet, the person is still targeted by the organization. Experimentation to activate the gene in their abductees seems to be a part of their plan, but there is still a lot fans don't know about them. In essence, this plot echoes real-world concerns about human trafficking with a superhero twist.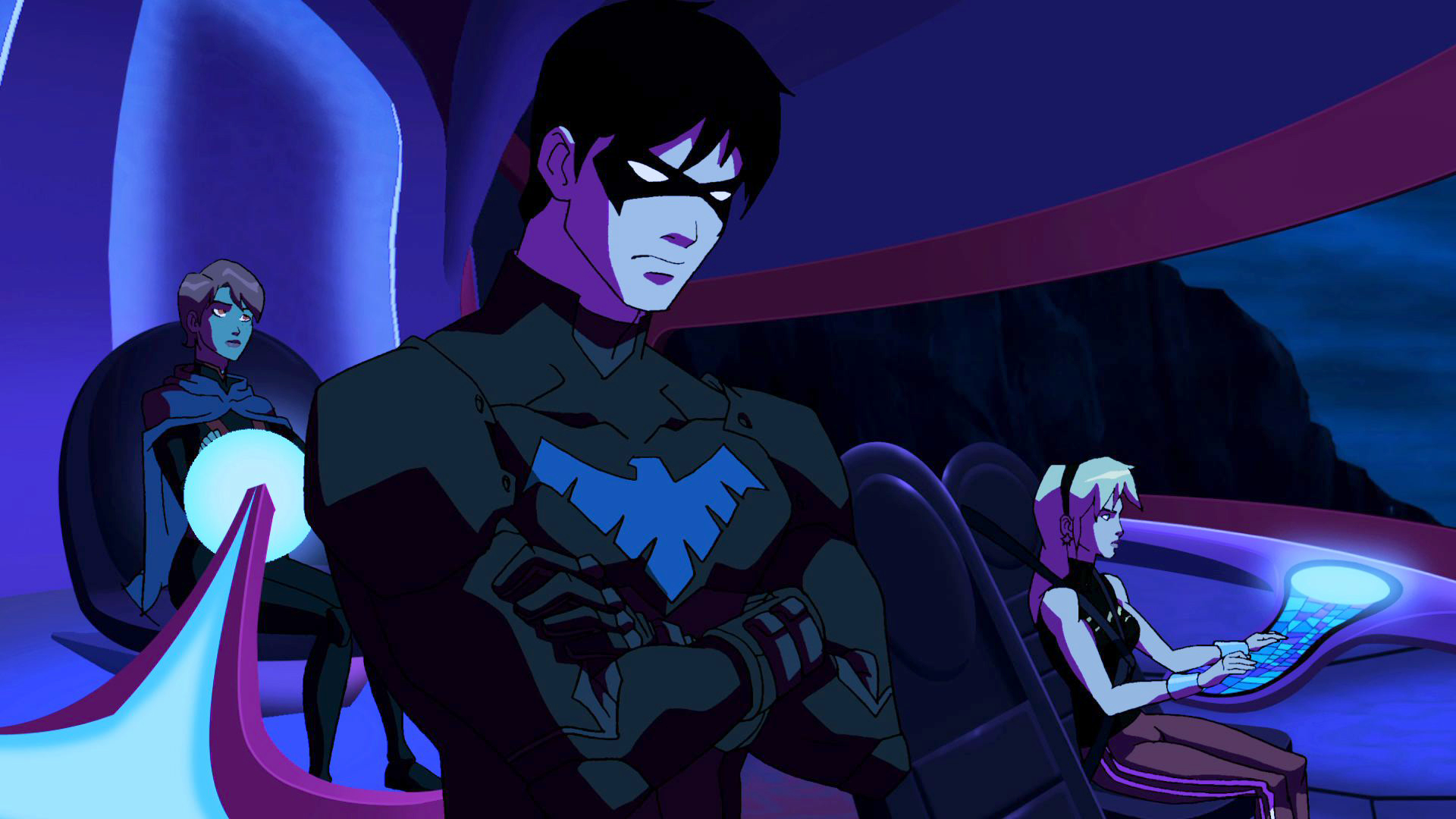 The trailer also revealed that the original characters that headlined the first season may be estranged. Robin (now Nightwing), Artemis, Aqualad and Superboy come together to stop the trafficking organization, but then agree to go their separate ways.
Artemis' speculated departure from the group between now and season two seems reasonable after what she lost. As for the others, it's unclear. Perhaps the season's focus on the Outsiders plays a part in this rift between heroes. After all, there is speculation that Nightwing might be their leader because of content from the early 2000s DC Comics.
The Outsiders themselves will offer an interesting twist to the "Young Justice" narrative. Up until now the show has worked primarily with protégés of the Justice League and younger heroes inspired by the original front-running characters from the first season.
These newer characters — Forager, Halo and Geo-Force — are truly outsiders in that respect, and their abilities are vastly different. They aren't "mainstream" superheroes. With their name worked into the season's title, it's safe to assume they'll play a big role in this series' revival.
Without Cartoon Network overseeing the new season, "Young Justice" promises to deliver mature content that doesn't stray too far from the show fans fell in love with when it premiered back in 2011. "It's the same DNA, the same dynamic," said executive producer Phil Bourassa.
Darker or not, "Young Justice: Outsiders" will be successful if its years in hiatus taught Cartoon Network anything. A revival of this magnitude is a huge victory for fans and hopefully will have ripple effect. Cough, cough, "Teen Titans," anyone?