It's no secret that DC's recent film endeavors have fallen far short of the Marvel Universe's success. Earlier this year, Marvel had two movies, "Black Panther" and "Avengers: Infinity War," cross the $1 billion and $2 billion marks respectively in earnings. In contrast, DC's most successful movie in the past two years, "Wonder Woman," only made $820 million globally.
Granted, DC's television shows generally pull higher ratings than Marvel's do, but even the long-standing Arrowverse has begun its decline in popularity. Apparently, viewers can only stand so many years of the gloom-and-doom aura that immerses the overall tone of many DC shows.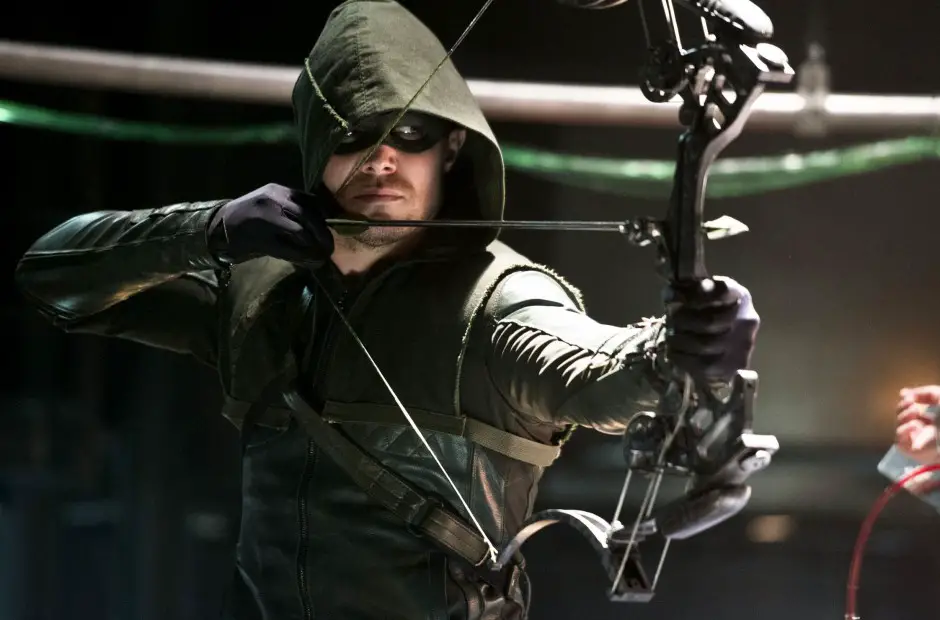 Now, don't get me wrong. I'm a big DC fan myself, not a biased Marvel maniac trying to shoot down the competition. My car's name is Clark Kent, and I have more Justice League memorabilia than I care to admit. However, I'm sadly forced to face the facts about DC's struggling superhero franchise. When compared to the glowing successes of the Marvel Universe, DC just isn't making the cut anymore.
Obviously, DC is fully aware of the need for a revival, and the company is working on a number of projects in an attempt to refresh its content and bring a surge of fans back into the picture. The biggest update so far is that DC is throwing its hat into the streaming-service ring with the new DC Universe app.
The new app is aimed at everyone with accessibility on all computer and smartphone devices, plus Roku, Apple TV, Amazon Fire TV, Android TV and Google Chromecast.
Intended to be a one-stop shop for all things DC, the app boasts a variety of entertainment options for members, including video streaming (obviously), a comic book library, fan forums and an exclusive merchandise store. Yet, the question still remains: Will the new app be worth its monthly price?
At $7.99 (the same price as a standard Netflix membership), DC Universe might be a bit expensive for the casual DC viewer. However, for you avid and devoted fans looking to jump immediately on board, there is a special bargain price: 20 percent off if you buy the whole year in advance. This makes the service only $74.99 a year or an average of $6.25 a month, which is a bit more reasonable for what they offer.
Now, the additional services provided on the app seem to be DC's attempt to beef up the content for the price, but those who don't care about reading comics or joining forums may be a bit disappointed with the video content compared to other services like Netflix or Hulu.
DC Universe will offer a variety of exclusive original content beginning with the release of the new "Titans" series. However, the other announced shows like "Doom Patrol," "Swamp Things," "Stargirl" and "Harley Quinn" won't be available when the app launches. This fact alone may be a deterrent to those considering whether or not to pre-order the service because they'll have to wait for 2019 before most of these shows debut.
Due to this delay, much of the app's initial success may very well be determined by whether or not fans think these exclusive shows will be worth their money in the long run. The new "Titans" trailer already raised a lot of controversy from the public; if the show flops on release, people may not stick around long enough to see the other original shows.
TITANS Official Comic Con Trailer (SDCC 2018) DC Series
On the bright side, fans will have immediate access to a variety of older movies and television shows, both animated and live-action. The announced list so far includes animated movies like "Justice League: The Flashpoint Paradox," classic DC films including all four of Christopher Reeve's "Superman" movies, Tim Burton's "Batman" and older television shows like "Wonder Woman" in new HD quality.
It's a broad selection and one that should satisfy the DC desires of old and new fans alike. Honestly, the app is the perfect place to revive DC's decades of video archives and generate income from them once again.
However, the biggest kryptonite to this media mix is that some of the selections will rotate through the library. This inconvenience may pose an issue for fans who want all of their favorites readily accessible or perhaps start a movie marathon only to find the final chapter just rotated out of the library.
Another conspicuous downfall of DC Universe is the absence of many of the most popular movies and shows. Newer releases like "Wonder Woman" and "Justice League" are still tied up in license deals with other services, and the same goes for shows like "Arrow," "The Flash" and "Legends of Tomorrow." DC does not currently have plans to remove these videos from their current streaming circuits, so don't ditch your Netflix account just yet.
The comic book library has its own pros and cons list like the video library since it will be a "curated" list that also rotates through in availability. Once again, readers may get stuck in the middle of a series when it rotates out, and those who already read comics may find that the selection consists of many stories they've already read.
Yet, the ability to read classic comics on your television does add a fun flair to the concept. The selection of modern and older comics will have a whole new appeal in their digital format that may catch the interest of those who don't typically read them.
In a press release, DC Entertainment's publisher Dan DiDio said, "We wanted the DC Universe comic reader to be a blend of art and technology that would further enhance fans' experiences of the live-action and animated programming on DC Universe. This hand-curated selection from our decades of comic creations gives fans a thematic digital longbox to carry with them on the device of their choosing or lets them watch exclusive video content on a big screen followed by the comic that inspired it."
If you are a DC fanatic, the app's extra features will be what really set the DC Universe apart from other streaming services for now. The exclusive merchandise store is a big bonus for avid fans and collectors, even if it ends up being a little bit pricier.
Additionally, the forums offer a central hub for the DC community to come together in a whole new way. Not only because it brings so many fans together somewhere other than Comic-Con, but because DC creators will also be part of the forums. This feature offers the opportunity for fans to get expert insight on their favorite characters on a regular basis, and for no extra charge.
Some of the other fun highlights include areas to explore characters and their storylines through linked content, playlists and an interactive encyclopedia. Viewers will be able to learn about their favorite characters in ways that were previously unattainable for most, and certainly never this convenient.
Plus, members will have access to enter sweepstakes and win tickets to exclusive DC events. The odds of winning haven't been specified, but those who have the app from the start will obviously have slightly better chances now than they will later.
The app officially launches later this fall, but you extra-curious souls can apply at the bottom of the home page to try out the beta version this month. If you prefer to wait until the official launch, DC Universe will offer a free seven-day trial before you commit to the monthly or yearly fee.
All things considered, DC Universe is a great concept and one that could really connect with the entire DC community. However, its ultimate success or failure may come down to whether viewers are willing to continuously divide their wallets between streaming services for a couple extra perks.