Known best for her children's books and young adult title "Are You There, God? It's Me Margaret," Judy Blume has written 29 compelling books since 1969. The topics of her books vary, but there is a repeated mention of puberty in some of her young adult works. Through these subjects, readers can relate to Blume's characters and compare their real-life expectations to the situations in the books.
Recently, Blume has asked her Twitter followers for their opinions on which of her books they'd like to see as an adaptation for a series or movie. She said, "I ask because I'm in L.A. meeting with many talented people. I think the time has come." Readers of all ages took to the comments recommending their favorites, some even offering to come up with ideas for the film.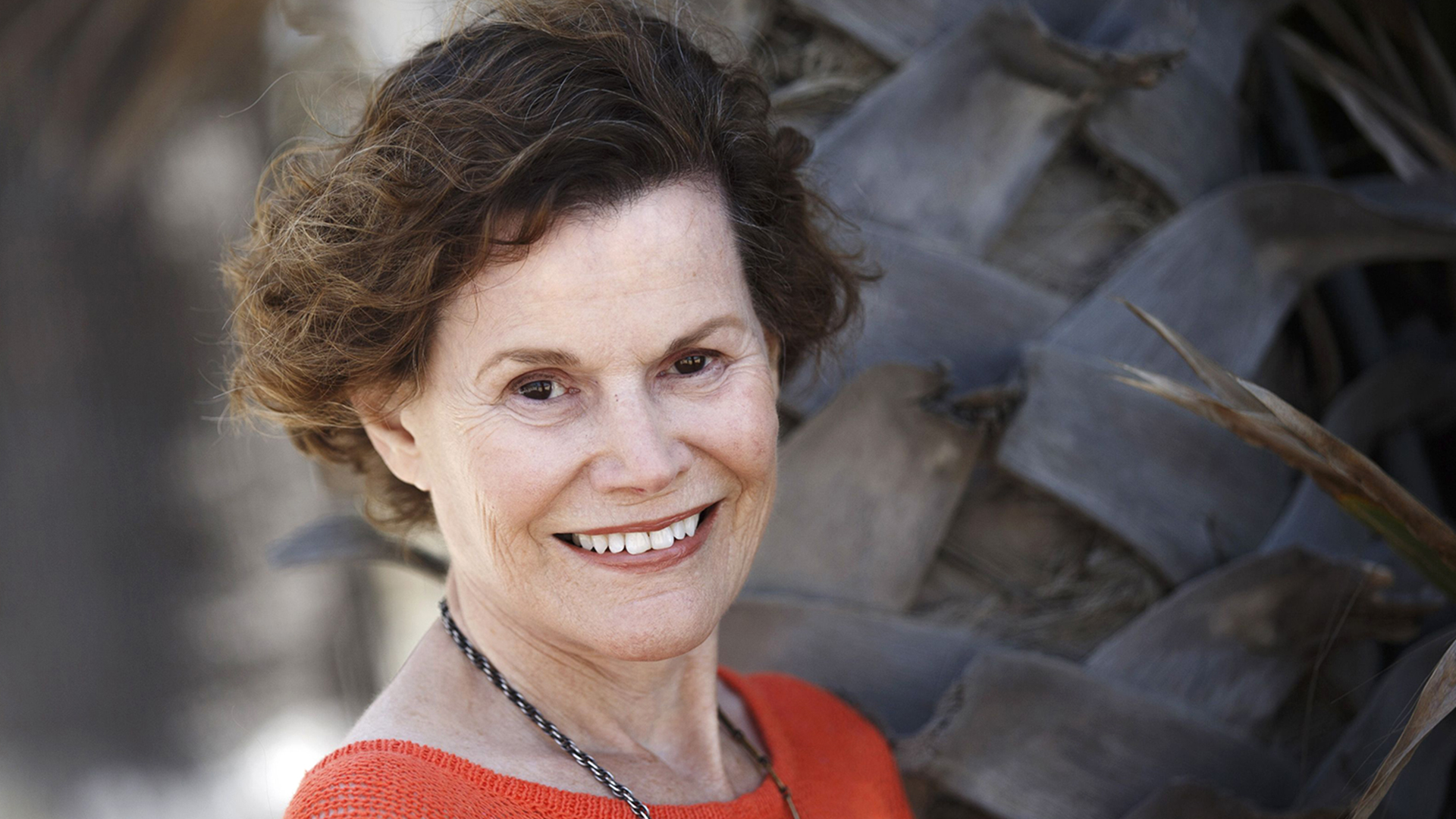 Hopefully, instead of taking a hands-off approach and risking the integrity of the narrative, Blume will stay attached at the hip to her LA producers to ensure the scenes look the way she's always pictured them. The odds of this are good, as she was heavily involved during the making of the movie "Tiger Eyes," which was based on her book and directed by her son, Larry Blume.
Here are the top titles that should be considered for a new film or series.
1. Are You There, God? It's Me, Margaret.
Seemingly the most popular Blume book thus far, "Are You There, God? It's Me Margaret," takes readers through Margaret's sixth-grade experience as she faces obstacles like puberty, fitting in with her new friends and figuring out which religion she wants to follow. Some of these difficulties are common for a twelve-year-old while others are not, which lets readers relate to Margaret while they also consider the differences.
As a movie, viewers of all ages would love Margaret's bold personality as she sticks with her own beliefs while being open to others and exploring things new to her such as the customs of being Jewish and Christian. Her connection with God is both cute and troubling since she talks to him about everything good in her life but then shows her anger toward him when things fall apart. The relationship she has with God would hit home for those who have had similar experiences with religion, beliefs and confusion.
Moreover, Margaret's bond with her grandmother throughout the story would probably echo grandparent-grandchild relationships that the audience has experienced, and watching it on the big screen could be reminiscent.
2. Otherwise Known as Sheila the Great
Starring as the main character in the second book of the Fudge series, Sheila Tubman attempts to avoid everything she's afraid of: swimming, dogs and thunderstorms. While Sheila becomes accustomed to her new life in Tarrytown for the summer, she tends to keep coming face-to-face with her fears. After meeting some new friends, she begins acting tough, pretending to have no fears and never admitting she can't do some of the things that the others can.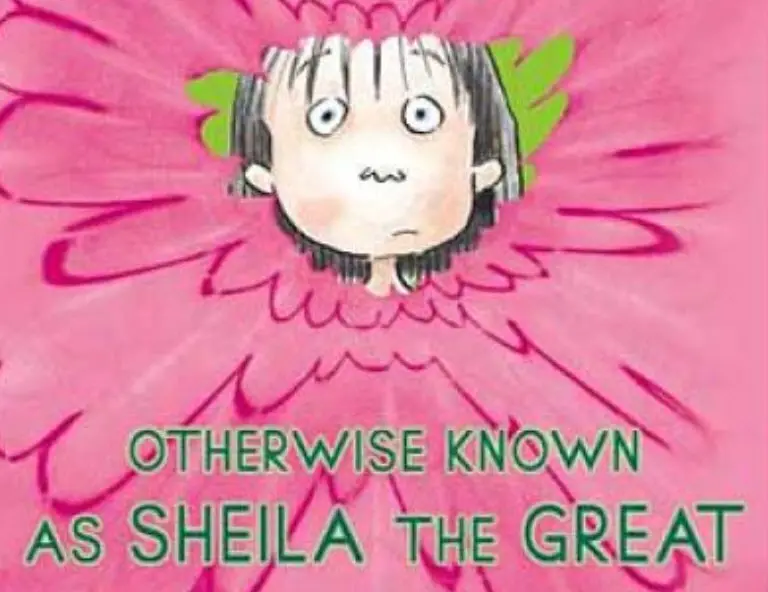 All five books of the Fudge series could be a miniseries on Netflix or TV, leaving the viewers laughing at (and with) Sheila and the other characters while learning that everyone has flaws and that the judgment of others should not matter to you.
Sheila finds this out when she expects her new friends to judge her for not being able to swim, but they end up encouraging her during her swimming test. The adaptation of this book would show kids that it is okay to be afraid of things and not know how to do something because it is possible to overcome fears and learn new talents.
3. Superfudge
"Superfudge" is the third book in the Fudge series where readers get to know Peter and his younger brother Fudge even more than in the first book of the series, "Tales of a Fourth Grade Nothing." Peter often gets annoyed with Fudge as he acts like a baby and continuously causes trouble. So when his mother has a baby girl, who Peter called "another Fudge," he fears his life is about to become much worse.
Audiences would see all of the changes being flung at Peter, from moving to Princeton for the summer to his parents switching careers. Every time Peter hears of a new change, he wants to run away, and as Fudge looks up to his big bro, he follows suit near the end of the book.
Peter gets worried that he'll never see his younger brother again, which allows readers to see the caring side of him, and when Fudge calls home, Peter couldn't be more relieved to hear his voice. He finally learns to embrace the changes that life throws at him, creating a heartwarming narrative that would appeal to any moviegoer or Netflix-binger.
4. Just as Long as We're Together
In this story, Stephanie adjusts to seventh grade. She has multiple classes each day and meets a new friend, which causes a bit of chaos at first but then brings her friends closer than ever. The story absorbs you into Stephanie's life of having feelings for boys, dealing with her parents' separation and trying to keep her friendships together.
Creating a movie with these three inseparable best friends would take everyone back to their school days and let current middle-schoolers see the realities of life, both great times and hardships. Blume wrote a second book, "Here's to You, Rachel Robinson," following one of Stephanie's best friends, Rachel, in her hectic family affairs. The two books could be turned into a mini-series or two movies.
5. Summer Sisters
One of Blume's adult fiction novels, "Summer Sisters," tells the tale of two best friends, Caitlin and Vix, who have spent every summer together since sixth grade. The story continues throughout the years until the girls are in their thirties. Readers can feel the love between the friends, the tension during their arguments and the passion they share with their lovers.
While numerous events happen throughout the summers, Caitlin and Vix encounter entertaining scenarios, dilemmas and lifelong memories that would bring an audience to tears, both happy and sad, if Blume chose it for a film.
Unfortunately, since Blume heavily incorporated sexual content in the novel, the film would not be suitable for a young audience, which would exclude some of her fanbase from enjoying one of her movie adaptations.