Television, oh Television, let's see how far you've come! The turn of the 21st century was huge in the impact it led.
As with any new century, the flip from the late 1990s into the early 2000s sparked quite a bit of inspiration. Most of that inspiration hitting in the era of television.
Television, the second teacher of a generation, is so engraved in daily lifestyle people don't realize it. The amount of TV consumed as children into your adult lives is something to talk about.
The magnificent euphoria one gets from reminiscing about the inspirational shows presented in your childhood is what truly brings joy to people's faces. With that, it's important to identify some of the TV shows turning 20 this year!
Making the list at number 1, totally out of bias, is "Charmed." The eight seasons show, lasting until 2006, made its mark as one of the biggest female cast shows of the late 90s.
From creator Constance M. Burge, this 17-time nominated show (amongst various awards) follows three sisters who, in their 20s, discover their destiny as witches. They must battle the forces of evil as the Charmed Ones.
Based in San Francisco, the TV-14 rated show empowered everyone to tap into their inner witch. Tackling more than fantasy, the show dove into elements of equality and oppression for the lives of three women in their everyday lives.
Better known as TRL, this MTV show was the epitome of music. With various guest stars, performances and challenges, TRL dominated.
Best known for its top 10 music video countdowns, everyone could be seen with this show on at some time in their house. With approximately 680 episodes and most famously hosted by Carson Daly, Chris Sabella and John Norris, the show ended in 2008 before recently making a comeback in late 2017.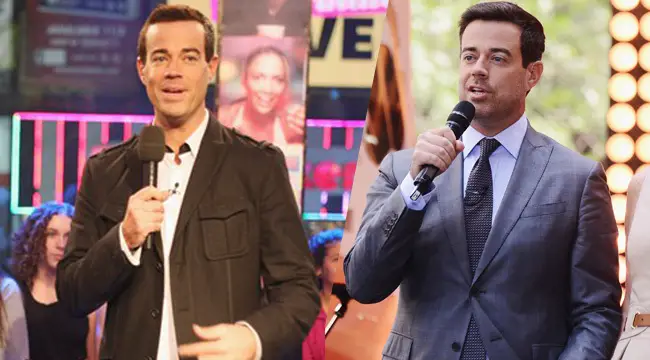 Taken over by ex-Viners and other new age entertainers, the new TRL with the slogan "Moments are made here," is trying to have a hold in the music world again after being gone for nine years. Some of the known host/correspondents are DC Young Fly, Matt Rife, Liza Koshy and Grayson and Ethan Dolan.
Making way into TV domination was Disney Channel. A way they did so was with Jett Jackson.
This show starring Lee Thompson Young, Ryan Sommers Baum and Kerry Duff lasted for three seasons and 65 episodes. Making way for being a Disney show with black leads as the primary characters, it hooked people instantly.
With the concept being a teen actor who plays a TV action hero named Silverstone, Jett Jackson must make his way to his hometown where he decides to pursue a normal life and the show lead for interest in a family friendly show.
The show even received its own TV film, "Jett Jackson: The Movie (2001)," in the last year of airing. Sadly, the writers felt the series was going nowhere and abruptly ended it with two episodes in the third season, but it kept people talking to this day.
Even sadder is the passing of star Lee Thompson Young. At only 29 years old, he committed suicide in 2013 while being a prominent character on TNT's "Rizzoli & Isles." It led for a resurgence in the remembrance of "Jett Jackson" and the phenomenal impact it had.
One of the most iconic, legendary shows there is: "Sex and the City." Winner of eight Golden Globes and nominated for 163 various awards over the six years of its run, this show made a lasting impression.
While it was for a more adult audience than most 20 year olds now, many know of or have seen the show. Starring four dazzling women Sarah Jessica Parker, Kim Cattrall, Kristin Davis and Cynthia Nixon, the show follows sex columnist Carrie Bradshaw (Parker) and her three friends as they explore the Manhattan dating scene.
The 94 episodes sparked tons of conversation among fans just as other female-run shows like "Charmed" did. Simply fabulous is how some lovers of the series review the show and it's their dedication which allowed the cast and crew to have two films, "Sex & the City (2008)" and "Sex & The City 2 (2010)."
Another long lasting show from late 90s MTV is "True Life." Created by Aaron Saldman, the hour-long docuseries episodes follow three people of unique situations through their daily lives.
Currently have finished its 22nd season, the show has received six wins and four nominations over various awards. Some of the highest rated episodes are those titled, "I Can't Get Over My First Love" "I Need a Transplant" and "I Want My Ex Back."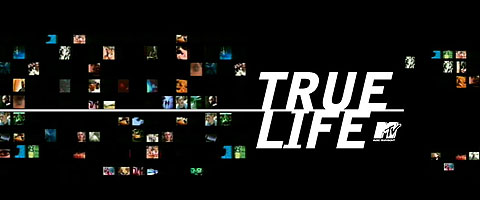 The show allows for the conversation of various topics that interest many viewers. The show acts as a mecca for informing those of a young adult age range to see the world from a different perspective.
6. 
Family Guy (1998-)
Saving the most remarkable for last, "Family Guy" has made a staple in the animated world for its creativity and high-ratings. Designed by Seth MacFarlane and writer David Zuckerman, "Family Guy" has proved its excellence with over 300 episodes, 16 seasons and 27 award wins, seven being won at the Primetime Emmys.
The show follows a dysfunctional family and their everyday chaotic antics in a Rhode Island town. With criticisms for its similarity toward "The Simpsons," "Family Guy" has shoveled through its cancellation in 2002 and made a strong standing in its comeback.
Possibly the most recognizable on this list — because it's crazy to think this TV show is turning twenty — "Family Guy" will go down in history as one of the infamous television shows that made way for a certain style of comedy.
With so many shows at the turn of the century, it would only be best to name some of the honorable mentions. "Will & Grace," "Whose Line Is It Anyway?," "CatDog," "The Challenge," "Dawson's Creek," "That's 70s Show" and "The Wild Thornberrys." Let's give praise to all of these extraordinarily and woefully forgotten shows that turn 20 this year!