This article contains spoilers from season one of "Mindhunter."
It's happening! Season 2 of "Mindhunter" has been confirmed by Netflix. In a recent interview, leading actor Jonathon Groff said, "I have seen scripts, but I can't say anything about them. I am excited to go back."
Other sources have confirmed a release date of autumn 2018. That said, later this year, the main cast — Jonathan Groff,  Holt McCallany and AnnaTorv — will be back to delve into new cases and tangle with even more disturbing criminals.
The show is a wonderful blend of documentary-style storytelling and a fantasy world of compelling yet flawed characters. Based on the real-life FBI agents John E. Douglas (Holden Ford, played by Jonathon Groff) and Robert Ressler (Bill Tench, played by Holt McCallany), the series begins with the invention of the FBI Behavioral Science Unit, which is now known as the Investigative Support Unit.
Douglas and his partner studied and interviewed some of the most infamous serial killers in America. In fact, Ressler actually coined the term "serial killer," and the two agents eventually convinced the FBI that criminal psychology and profiling were legitimate scientific techniques that could change the way violent criminals are apprehended and studied forever. Later, Douglas wrote the book of the same title on which the series is based
What Can You Expect from Season 2?
At the end of Season 1, Holden Ford lies crumpled on a hospital floor in the throes of a panic attack. He has just had an intense moment with the coed killer Ed Kemper, who manages to catch Holden in a spout of weakness and frighten him. Even though the real-life Holden Ford, John E. Douglas, claims that he was never intimidated by Kemper in real life, he does discuss the toll that his career took on his emotional and physical health.
Due to the immense stress of his work, Douglas suffered from "nightmares and sleepless nights" and contracted viral encephalitis. Despite the doctors telling his family that he would not make it through the night, Douglas lived. His miraculous survival resulted in a lengthy hospital stay and months of recovery.
We don't know how much of Douglas's real backstory will play into the character of Holden, but it seems unlikely that Holden Ford will be down for very long. After all, like his real-life counterpart, he is "a real go-getter." Fans of Holden will expect nothing less than his tenacious energy and curiosity. Ultimately, it's safe to assume that Holden's precarious mental state will be a major plot point in this season.
Will he be able to handle the never-ending cases of new serial killers to flesh out and capture? Holden and Bill's relationship will also be a focal point, as it ended on a very strained note. However, Holden's uneasy affiliations don't just affect him.
Unfortunately, Bill and Wendy Carr (Anna Torv) have also reached their breaking points with him due to Holden's arrogance, as well as their own personal-life pressures. Hannah Gross, who plays Holden's loving but complicated grad-student-hippie-girlfriend, will also return, and Cotter Smith will be reappearing as FBI Chief Shepard for Season 2, as well.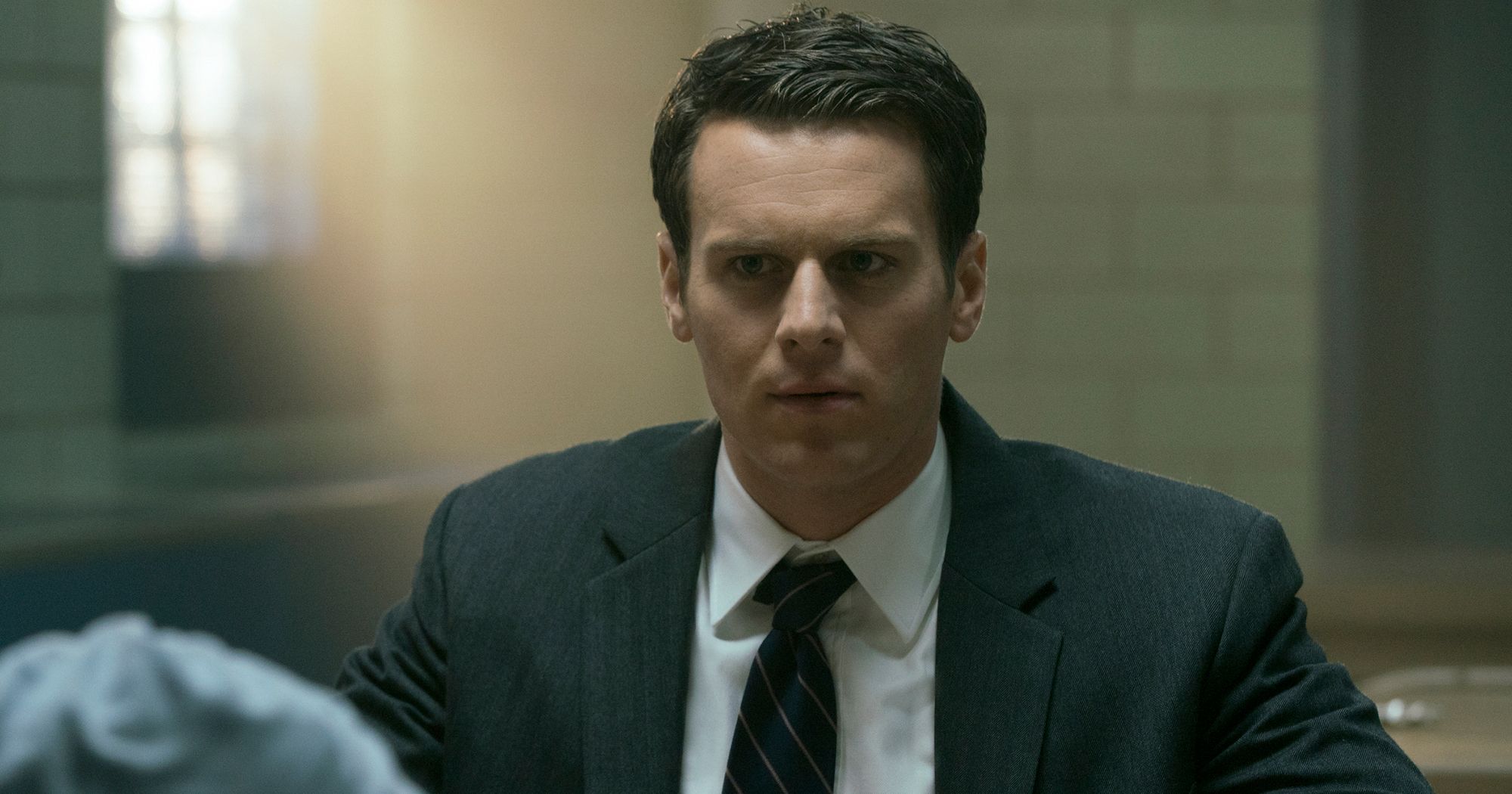 What Killers Will Season 2 Feature?
When asked about Season 1, David Fincher, the producer and director, said, "We're looking at the Atlanta child murders, so we'll have a lot more African-American music, which will be nice. The music will evolve. It's intended to support what's happening with the show and for the show to evolve radically between seasons."
The Atlanta child murders that Fincher mentioned occurred between 1979 and 1981. Someone mysteriously murdered 28 children, teenagers and adults, and prosecutors eventually charged and convicted Wayne Williams for two of the murders.
The court had very little evidence against Williams — who was an aspiring photographer and music promoter — until they managed to identify one victim, a 27-year-old mentally disabled man named Nathaniel Carter. Witnesses were able to confirm that Williams and Carter were at a movie theater holding hands. However, the main prosecutorial nail in Williams' coffin was the hair and fiber evidence.
In the Williams case, Douglas was instrumental in not only profiling but also advising the interrogation process. Douglas also worked closely with the DA to advise them on their cross-examination techniques. He even went through a step-by-step technique that resulted in Williams actually confessing on the stand in front of the stunned jurors.
It's important to note that Douglas stated that he believed Williams was responsible for some, not all, of the killings. Douglas further asserted that there was another serial killer active at the same time as Williams.
In an attempt to find the other murderer, Douglas slyly told Atlanta police to set up a booth for people to apply for security positions at a benefit concert given by Franks Sinatra and Sammy Davis, JR. He predicted that the killer was a police buff who would jump at the chance to be involved in the case.
Though producers will likely feature Williams in the new season, the show will probably portray other infamous serial killers as well. That said, those who have read Douglas's book "Mindhunter: Inside the FBI's Elite Serial Crime Unit" know that he speaks to Charles Manson, John Wayne Gacy and David Berkowitz, so it's safe to say that Season 2 will probably feature at least one or two of these characters. It is also highly probable that Dennis Rader, also known as the BTK Killer, will still be featured in Season 2.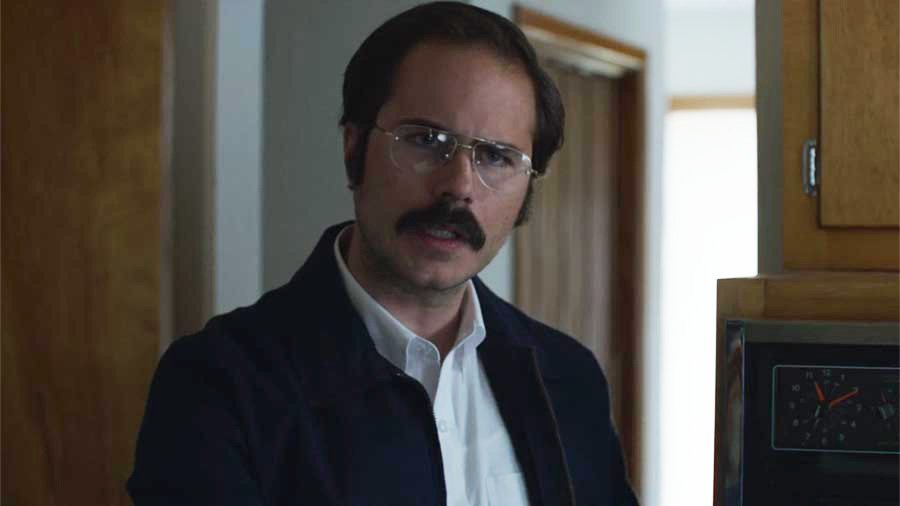 What Can You Expect Stylistically from Season 2?
The show's first season had a surprising lack of grisly violence, which many fans questioned. In response, Fincher said, "I said many times as we were in the process of making the show, 'Wait a minute, we're making this show about serial killers. We're not making this show for serial killers.'" Additionally, the producer said, "I also thought it was intriguing that in order to truly understand one's enemy, one has to…develop empathy for people who heretofore would have been beneath our contempt."
To further Fincher's point, Douglas said, "If you want to learn about violent crime, talk to the experts: the criminals perpetrating rapes, arsons and serial homicides." This successful style will no doubt carry over into Season 2, making it as wildly entertaining as Season 1.
Fans of "Mindhunter" have raved about the show's intrigue and excitement since it first premiered in 2017, so it comes as no surprise that many people are highly anticipating Season 2. If you're a fan of crime-centered dramas and haven't watched the show yet, try to catch up before the new season airs. You won't be disappointed.