Reality television was created to curb the thirst of seeing into other's lives, but when the "reality" was unveiled as fake, viewers still craved genuine insight into a real person's life. The Skin Deep's "THE AND" is an interactive documentary presenting authentic human relationships in their weekly YouTube videos and live events.
The Skin Deep posts roughly 10-minute videos every Wednesday that showcase the inner workings of friends, partners and families. The channel, created in November 2014, has posted over 300 videos, gained over 355,000 subscribers and 43 million video views.
The first episode, posted in February 2015, called "Am I the best sex you've ever had," features multiple couples giggling nervously with one woman replying, "Do I have to answer that?"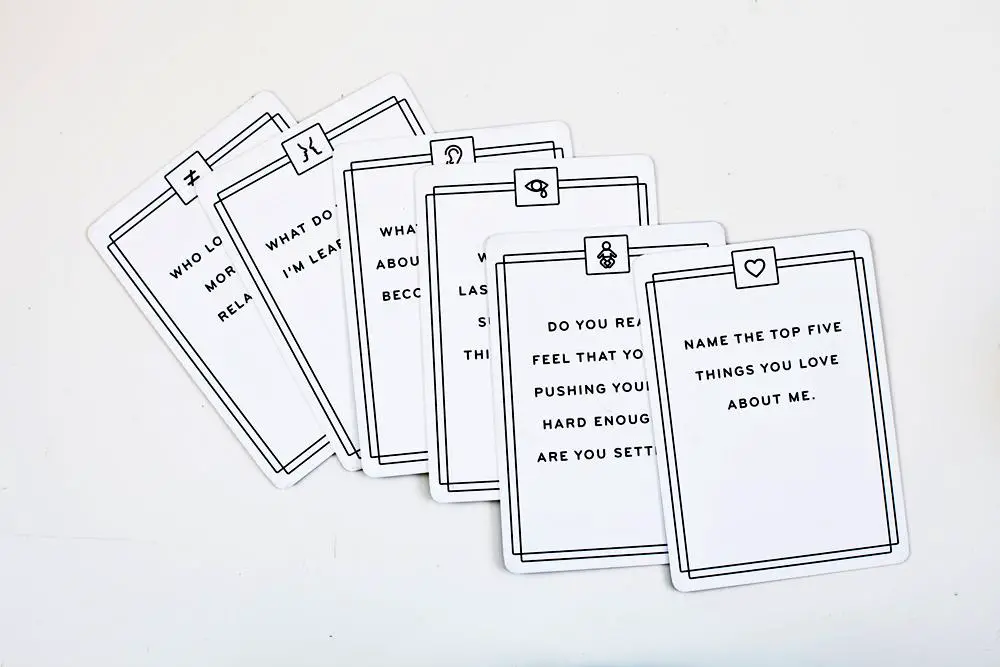 Two people sit across from each other and pick up questions written on notecards from the table between them. Meant to deepen connections, questions range from recalling fond or sour memories of the contestants relationship to even instances of cheating.
"Why Did You Cheat On Me," posted in March 2016, broadcasted Ali and Andrew, exes for two years, who discussed Andrew's past infidelities. "I'm still upset about it," Ali said, to which Andrew replied, "But hey, I never slept with anyone else." He explained that his reason for cheating was his interest in other options.
Tears flowed fluidly in both part one and two of this couple's feature, but the last question Ali asked sealed their future. "Why do you still want to be friends post-breakup?" Andrew let out a sigh before he said, "Because I really really miss you," to which the pair stared at each other for a moment with tears in their eyes before the screen faded to black.
The Skin Deep is a self-described "creative studio focused on human connection in the digital age." Topaz Adizes, the founder of The Skin Deep, is a writer, director and storyteller who graduated from UC Berkeley and Oxford University in 1999 with a bachelor's degree in Philosophy. The studio not only produces "THE AND" videos, but have also created an app, a card game and occasionally host live events.
"THE AND" live event is an interactive experience that creates a profound space for the audience to observe both as a participant and a director. Live events have reached to numerous of places, such as Miami, Upstate New York, Amsterdam, Los Angeles, The Sundance Film Festival and The Tribeca Film Festival.
Although events vary from one another, attendees generally pair up with a stranger and conduct the question and answer experience. Some even end up on a stage in front of everyone to perform the exchange. Similar questions from posted videos and the card game are asked, leaving participants with a newfound appreciation for the vulnerability presented in videos.
The most recent live event took place in Guadalajara on May 18, and, due to success, will return on Aug. 7 and go until Aug. 11. The event is called "GRACE," which is described as "a 5-day immersive experience designed to tap into your life stories to reshape your future possibilities."
Perspective attendees are required to fill out an application form where questions, such as, "What is your current allocation of energy and attention," and  "What do you think life is teaching you right now," are asked to find ideal candidates for the international event.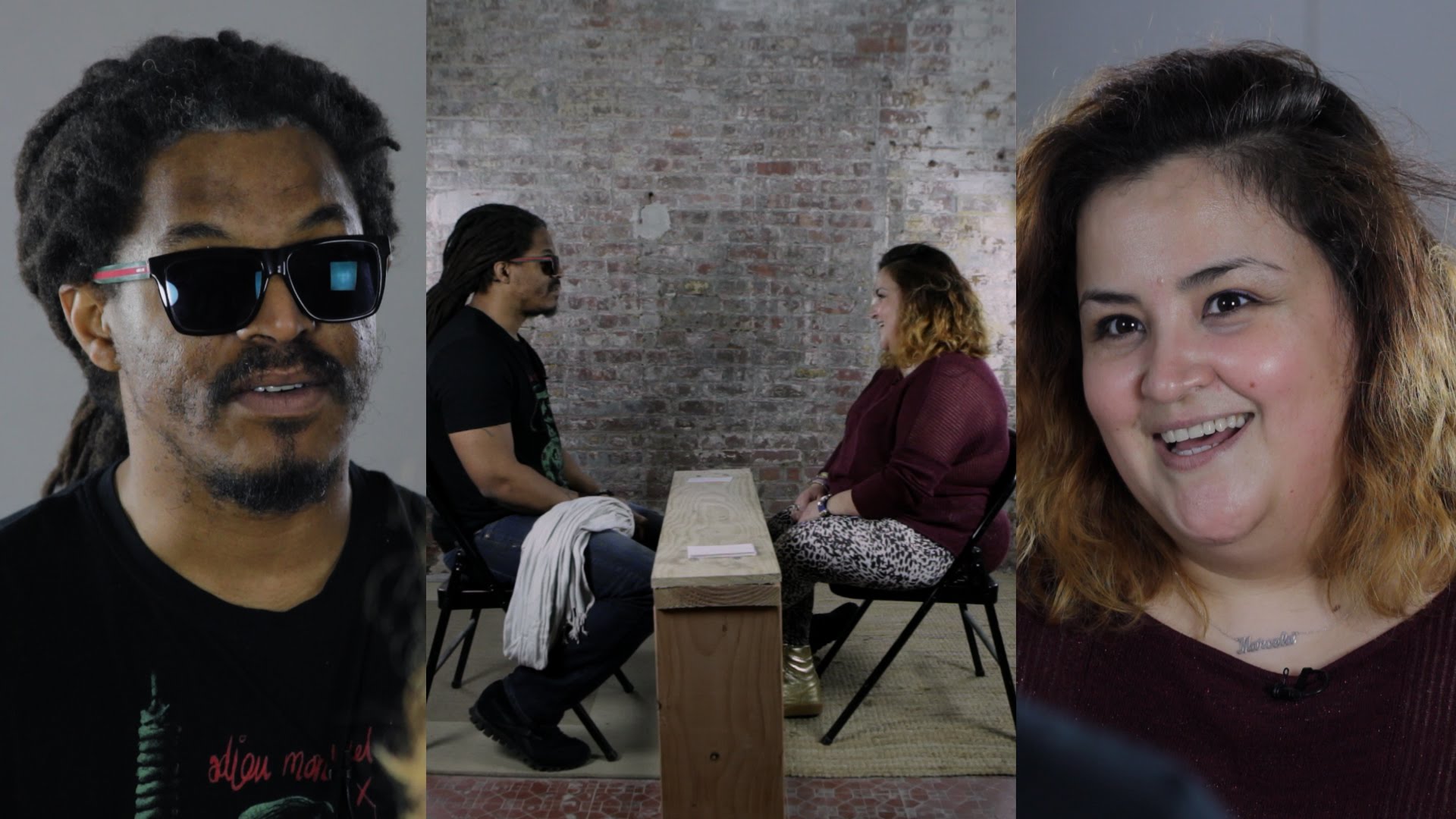 "THE AND" app features 600 questions ready to be asked and answered by friends, family, partners and even first dates. The app prompts the player to answer who they are playing with to cater to a set suitable questions for the participants. When the interactive app experience launched in 2016, it had its kinks but now is the 79th rated Entertainment app on the App Store.
The Skin Deep created card games for more hands-on participants for which it has "199 questions to deepen your relationship with loved ones by asking questions you're dying to know but afraid to ask."
The studio can add award-winning to their description as well as the declaration of "THE AND's" Marcela and Rock winning awards, such as the Emmy for New Approaches to Documentary 2015 and the World Press Photo award for Best Interactive Documentary 2015.
An October 2015 episode called, "Scared to Say 'I Love You,'" featured Emily and Bobby, a couple dating for two months, who asked each other about secrets and their possible future. When Bobby pulled one card, though, a conversation Emily had been avoiding was about to be unveiled.
"What are you hesitant to tell me," Bobby asked as Emily let out a sigh and grinned a bit while she searched for words to say. After a long silence followed by "um" and "Oh my God," she explained how she wrote it in a Valentine's Day letter she meant to give him in a few months. She said how it was an incentive for herself to tell Bobby before then what she was hesitant to at this time.
What Emily thought was a vague explanation lead Bobby to deduce what she was trying to say. She explained how she wanted to live in the moment as they both don't know what the future holds as far as college, but then added, "But I just want you to know so bad," to which he replied, "Well now I do." All she could say was, "But I didn't say it, so you don't really," with a giggle.
Peaks into private moments like saying "I love you" for the first time or even proposals are common on "THE AND." The viewer sits like a fly on the wall for discussions they've had before, will have in the future or couldn't imagine having. The inquisitiveness of the human race keeps this project alive and thriving, and we're thankful because there's nothing more interesting to see than the vulnerability of others.