If someone claimed that 2017 marked a turning point in Hollywood's history, you'd have a hard time finding evidence to refute them. 
Aside from the inevitable box office records and franchise installments, Hollywood fell under public scrutiny throughout the latter half of the year after The New York Times debuted a piece revealing that producer Harvey Weinstein had sexually assaulted over a dozen women over the course of his career in the film industry. 
The allegations against Weinstein provided the foundation for the "#MeToo" movement, which took the internet by storm in the coming months.
Dozens of actresses stepped up to expose Weinstein and other abusive men in the film industry. Soon the crystal-clean sheen covering Hollywood had faded away entirely; the public saw a world of sexism, silenced rape victims and rapists who made millions every year.
As sexual harassment came to the forefront of the national conversation, so did the mistreatment and under-representation of women and minorities in the film industry. Women and minorities in Hollywood blew the lid off a broken system that many argue is in immediate need of repair.
Then Frances McDormand took the stage at the 90th Academy Awards ceremony and introduced the world to a phrase most of the public never knew existed: Inclusion rider. After her speech, McDormand explained what it meant to be an inclusion rider in the film industry.
"There has always been available to everybody that does a negotiation on a film an inclusion rider," she said, "which means that you can ask for and/or demand at least 50 percent diversity in not only the casting, but also the crew." 
"We're not going back," she said. McDormand stated she'd only discovered this concept a week prior and added, "It changes now, and I think the inclusion rider will have something to do with that."
After the ceremony, several A-list actors and actresses, including Ben Affleck, Michael B. Jordan and Brie Larson, announced they would be adding the inclusion rider clause to their future projects.
Many believe these actors are setting the example which could eventually lead to a rise of diversity in Hollywood. By not only promoting, but demanding diversity in films, the inclusion riders could solve a problem that has haunted Hollywood for decades. 
The concept of an inclusion rider was created by Dr. Stacy L. Smith, the founder and director of the Annenberg Inclusion Institute at USC. The Institute, which describes itself as a "think-tank" researches areas within the entertainment industries in need of diversity.
The think-tank also advocates for the inclusion of minorities and marginalized groups, whether related to race, gender, sexuality or disability, into the entertainment industry.
The lack of all-inclusive casting and minorities in leading roles has always been a point of contention within Hollywood. However, the issue has gained significant traction within the past several years. Many filmmakers have taken it upon themselves to craft works more reflective of society today.
Movies such as "Love, Simon" and "Girls Trip" reflect this progression; "Girl's Trip," in particular, featured an all-black, all-female cast. It also grossed $140 million at the box office, proving that films starring minorities can still achieve financial or critical success.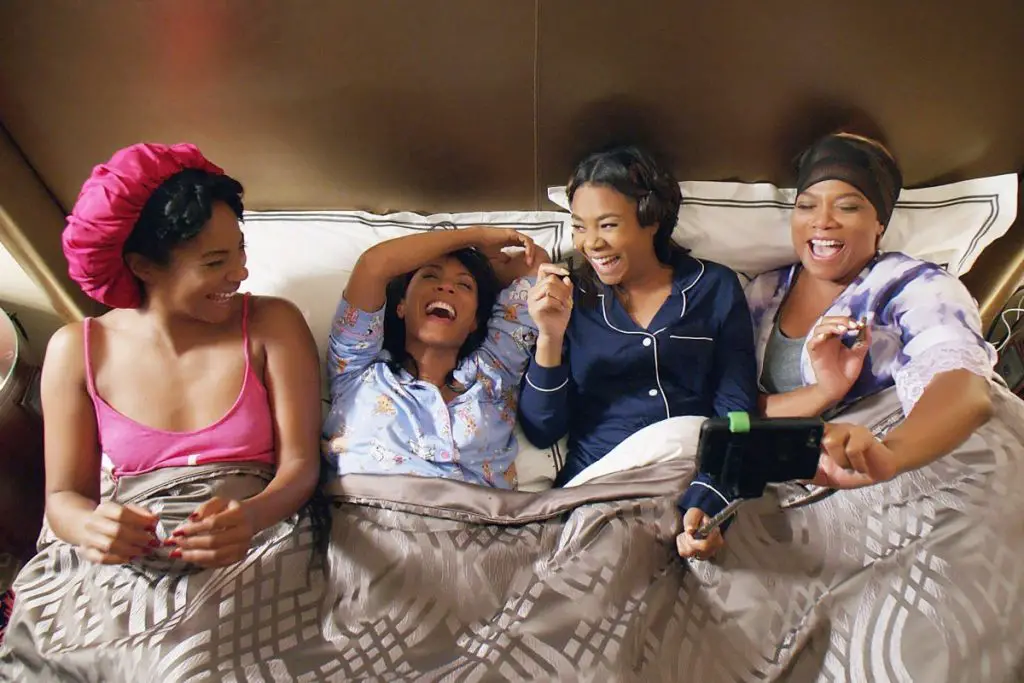 Between the success of movies like "Girl's Trip" and "Love Simon" and the rise of inclusion rider clause, the issue of diversity in movies may have improved. However, the inclusion rider clause may perhaps present more issues than answers.
One could argue the matter of diversity in modern film is a two-sided issue. On one hand, there's a lack of representation in movies; on the other hand, those films that do include minorities or women tend to portray them as shallow stereotypes or relegate them to the sidelines.
An inclusion rider demands an increase in multi-ethnic and multi-gendered casting; however, it does not explicitly state how these actors or their characters will be depicted. 
Blatantly offensive stereotypes do not appear in wide-release film quite as frequently in modern films, at least not without drastic repercussions. However, much of the damage is in the details.
The damsel in distress is beginning to disappear; still, how many movies have you seen where the only woman is the alluring sidekick who does nothing but flirt with the male protagonist, even though she's supposedly as tough as any of the men?
This actress's role in the movie is technically female representation; still, the character puts forth a message which arguably does more harm than a movie lacking in representation.
Depiction is important. To be entirely honest, I'd rather see one "Roman J. Israel, Esq." or "Erin Brockovich" in a year full of movies starring only straight, white men, than a year where 70 percent of the films had diverse casts and portrayed these individuals as walking stereotypes. This is not to say that representation is not important, but it is something to consider.
Furthermore, an inclusion rider does not necessarily require Hollywood to sign actors with such requirements onto upcoming projects. Producers and financiers could simply seek out individuals whose contracts do not include the clause, rendering the actor's efforts worthless.
Moreover, there's no guarantee actors who add an inclusion rider to their contracts will continually fight for equal representation in every film they're in, or at all for that matter. An article in The Guardian takes note of this fact:
"Affleck and Damon have not said whether they plan to use inclusion riders when appearing in films outside of their company, and their representatives did not immediately respond to requests for comment."
Transforming an issue like diversity — which is ultimately about bringing disparate individuals together — into contractual commitments and business opportunities tosses an assortment of new complications and questions into the fold.
At what point does assembling a multicultural cast and crew stop being about art and turn into a quota to fill? Is it still about diversity? Will qualified individuals now lose out on opportunities merely for not being a minority?
By then, the purpose may have been lost entirely and the attempts to promote inclusion may have instead resorted to exclusion, the issue Hollywood seeks to eradicate.
For the record, I don't believe inclusion riders are necessarily a bad thing. The idea has merit; its intentions are seemingly founded in the desire to push the artistic medium to unexplored heights, which is always a good thing. 
Still, the clause raises certain questions in a dire need of answering. As an aspiring writer who happens to be biracial, the notion of being assigned to a film simply because I am a minority is honestly insulting. My work should speak for itself, regardless of my background. If it is deemed unacceptable, whether that is for aesthetic or emotional reasons out of my control, so be it. 
Nevertheless, I realize the need for diversity in Hollywood. The problem exists and a solution is needed. I fully support any individuals hoping to give excluded creators a way to share stories with the world. However, I also want to earn that privilege for myself, based on my talents or lack thereof. I realize I do not speak on the behalf of all multicultural creators, nor is that my intention. 
My point is this: An inclusion rider clause is a tool. As with all tools, the user must wield it in a responsible manner or risk hurting someone. If actors and actresses can employ the clause effectively and within the correct context, audiences may finally see Hollywood progressing in a direction they've been advocating for years. If not, movies more than likely will remain stalled in the same position they've occupied for decades, unchanged and uncaring. 
The answer to Hollywood's diversity problem is not a matter of when, but of how. And as now, the question remains unanswered.