Over the past couple of years, films such as "Call Me by Your Name" and "Moonlight" have achieved great success with featuring LGBTQ+ characters. While the existence of these movies alone has already made tremendous strides in regards to representation, the recently released film "Love, Simon" has achieved something even greater.
The film, based on the novel "Simon vs. the Homo Sapiens Agenda," has been revolutionary in its normalization of the coming out experience. Quick disclaimer: Spoilers up ahead.
"Love, Simon" centers on the story of Simon Spier, a closeted gay teen. In his final year of high school, he finds himself in the midst of a great love story. After another closeted gay teen at school posts anonymously online about what they're experiencing, Simon takes a leap of faith and contacts this anonymous individual.
Over email, Simon and the individual, who chooses the pen name "Blue," form a beautiful and admirable connection, finding solace in their shared challenges. Over the course of the movie, Simon works to discover the face behind "Blue" while trying to enjoy his senior year and also battles an antagonist who takes advantage of Simon's secret (the fact that he is gay) and later sabotages him.
Outed to the entire school, Simon faces tension in his friendships and an immense pressure to come out to his family. However, somehow at the conclusion of the film, things come together for Simon and he is able to fulfill his great love story.
"Love, Simon" is the first film produced by a major Hollywood studio that showcases a gay teenage protagonist. "Call Me by Your Name" was an independent, low-budget film that wasn't expected to do nearly as well as it did. "Love, Simon," however, was backed by a large studio and a production budget of 17 million dollars.
To put this in perspective, "Call Me by Your Name" had a budget of 3.5 million dollars. Over the course of the first two opening weeks of "Love, Simon," the film has amassed over 32 million dollars.
This film demonstrates that films featuring gay protagonists can be successful box office hits, which is a transformative moment for the movie industry; if studios know they can make a profit off of these open and representative films, then they are more likely to take on stories that are LGBTQ+ inclusive.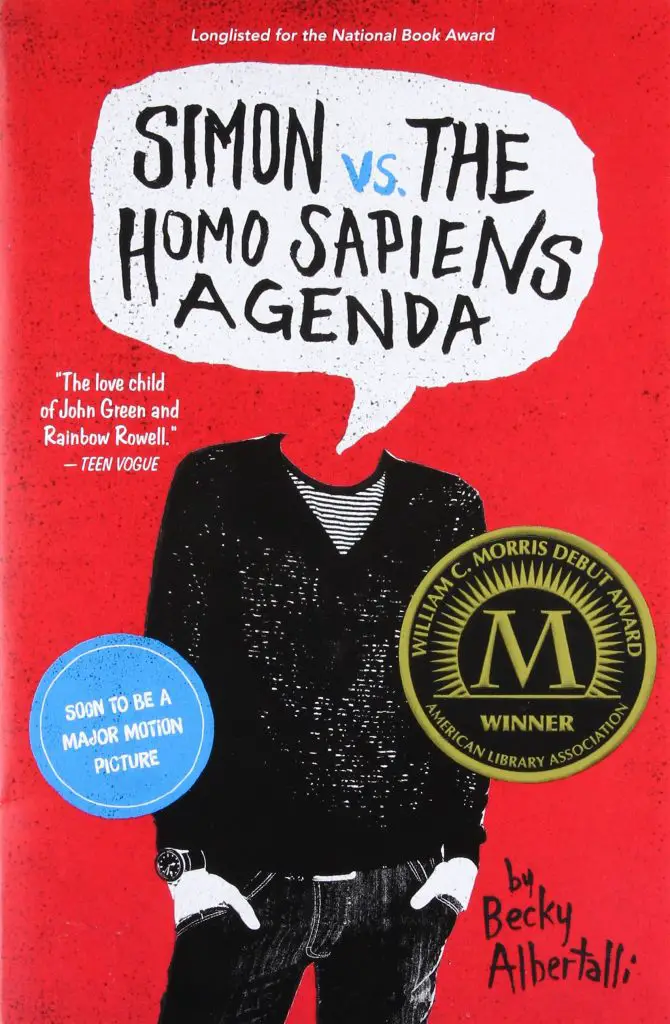 "Love, Simon" also makes the coming out story of gay teenagers more mainstream. The film has all the ingredients for a perfect love story — the fact that Simon and his lover, Blue, cannot be together because they are both closeted and not yet ready to reveal to the world who they are is a theme that resonates with the classic Romeo and Juliet archetype of two star-crossed lovers.
The beauty of their relationship is heartwarming and the fact that so much of it occurs over social media makes the story even more relevant, though there are some parts of the movie that distance it from reality.
The fairy-tale ending of Simon being united with "Blue" in a make-out session on the top of a Ferris wheel is almost too good to be true. But what really matters is the overall premise of the movie because of its transformative ability to do one thing: connect Simon's experience to all individuals.
The premise of the film is that Simon is "coming out." Although for him this pertains to his sexuality, coming out means that one is announcing to the rest of the world who they truly are. During the teenage years, this is an incredibly relatable feeling; teenagers are learning who they are not only in terms of sexuality but also their interests and determining what they'd like to do with their lives.
Many teens spend their time trying to hide their vulnerabilities and personalities, but this experience is not just limited to teenagers. Human beings are always shedding layers of themselves and revealing their true selves. This relatability, that is presented throughout "Love, Simon," can be transformative for some looking for acceptance of their sexuality.
Seeing yourself in a character can give an important perspective, like helping you discover if you identify with a part of the LGBTQ+ community or finally accepting who you are. People are more likely to accept themselves when they can relate to a character or identify with a character's experiences.
The transformative nature of "Love, Simon" doesn't stop here. As one would expect, the film has started a conversation and has been motivational to individuals across the nation who are coming out.
So, in many ways, "Love, Simon" is a heartwarming tale that has brought tears to many in theaters as a conversation starter for all families to discuss inclusion and diversity — something that tends to be lacking in many families.
It has also been the much-needed bridge for many young teens and adults to come out to their loved ones. Many have reported on social media that the film gave them the confidence and the conversation starter that they needed in order to tell their parents and friends.
So… last night I came out as gay to my parents and it went amazing. Honestly (and idc if it's corny) I decided to do it after seeing #LoveSimon alone 3 days ago.

— Ryan Schocket (@RyanSchocket) March 27, 2018
"Love, Simon" has made the coming out experience a more mainstream and relatable experience. Its success promises a brighter future for LGBTQ+ representation in big-budget films, something that has been way overdue, and it's a must-see film that revolutionizes the way in which stories will be told in the future. Simon's story is only one of the many unique stories that absolutely need to be told in this day of age.