It's warm outside, the sun is beating down, humidity is making you feel sticky and you're cruising down to some store with your car windows down. Maybe you and a group of friends spontaneously decide to take a drive to the beach, or perhaps you take a stroll to a park with the moon beaming its bright, white light on you and your colorful summer clothes glowing under the moonlight. You have no academic assignments stressing you out, and you are simply chilling, enjoying the break that the middle of the year offers.
This is what Donald Glover's EP "Summer Pack" felt like when it was released last July.
Back when Childish Gambino released his third studio album, "Awaken, My Love!," in 2016, he birthed the ever-so-catchy "Redbone." The song gained massive airplay and even spawned memes of its own. Even though the psychedelic soul, funk and R&B grooves were wildly different from Bino's typical fast-rap, hip-hop tracks, the album was definitely a success. As always, Gambino left new and long-time fans alike desperate to indulge in more music, so when he announced that the next album after "Awaken, My Love!" would be his last, fans had no idea how to react.
This shock, however, stemmed from Glover wanting to retire his stage name of Childish Gambino, so when Glover dropped "This Is America" in May 2018, there was no doubt that it was an immediate success that brought along some huge confusion. With no album to follow it up except Glover's EP release "Summer Pack," which only consisted of two songs, many listeners were left to question what Glover was formulating next.
Glover's "Summer Pack" received extremely positive feedback, encapsulating summer within so many people's own experiences of when it was released. Glover didn't quite return to his rap roots, but more so still kept the music very true to himself like with "Awaken, My Love!" At the time of the release of "Summer Pack," however, no one would have thought it would become a short film by the name of "Guava Island."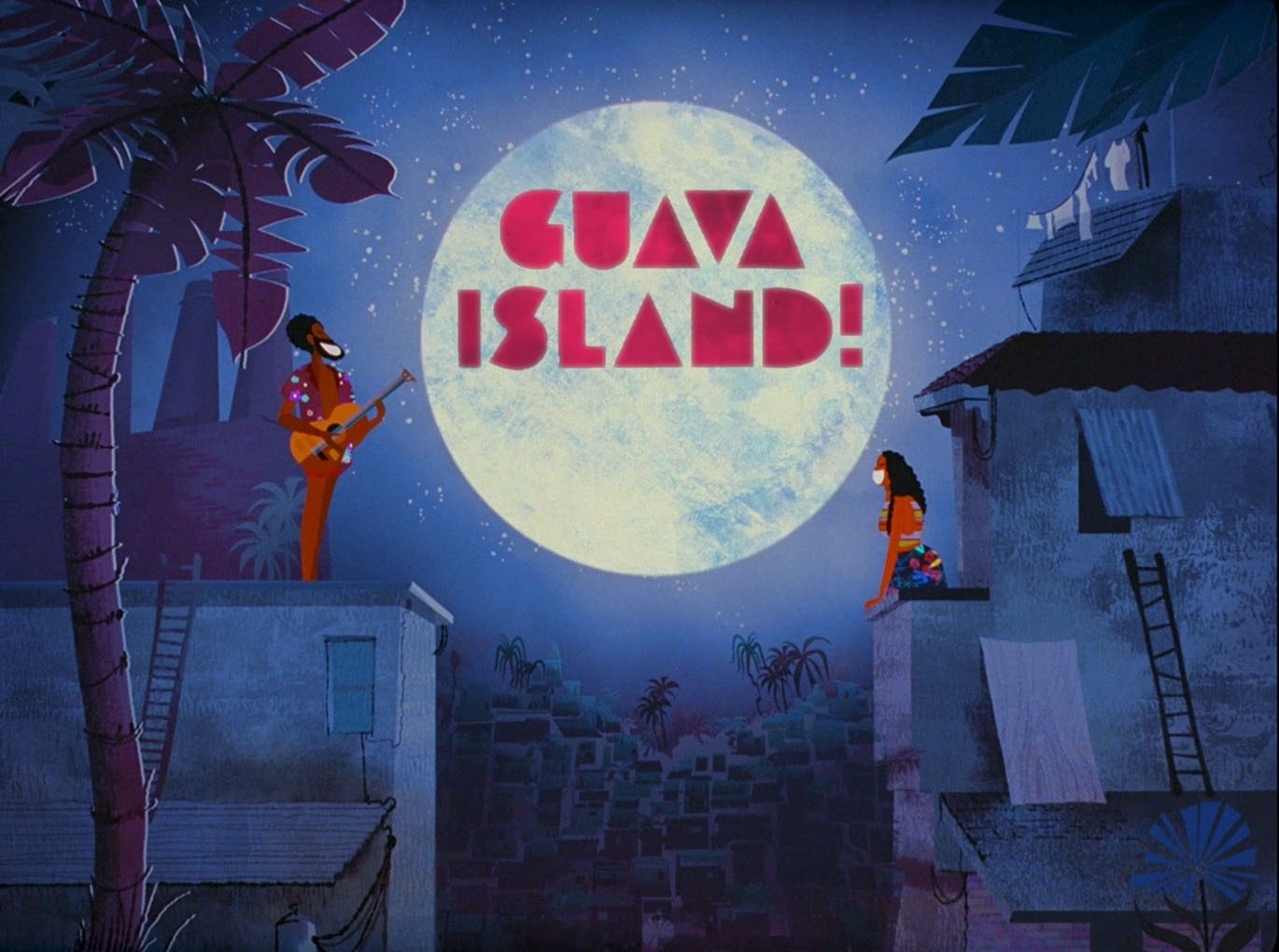 Last August, there was talk of a secret project being filmed in Cuba with Glover and Rihanna, but those were all the details that the public was able to get a hold of. Nothing more was known, so once again, fans of both Glover and Rihanna were left pondering until this project was officially released.
The private project was later announced as "Guava Island" at a New Zealand film festival, and when Glover performed at Coachella in April, the movie in its entirety was played, even streamed live online through YouTube for homebodies everywhere to watch. Because I was surprised that "Guava Island" was a movie, I was excited to get a peek into the unexpected film.
Directed by Hiro Murai, a well-known music video director in the rap world, "Guava Island" opens with spectacularly vivid animations. The film starts with a folk tale that is colored into life, creating fun and bright art. Rihanna's distinct voice blooms in narration as she takes on the role of Kofi Novia, Deni Maroon's (Glover's) love interest. Novia talks about the origins of the Island of Guava, which used to remain untouched by human hands with nature caring for everything that was once hers. Greedy humans then invaded the island, ruining its life and animals, deteriorating the special prize of Guava, the blue silk worm. The third world country became a gloomy place of excessive working hours and little pay.
Maroon is practically a celebrity on the island because he sings on the air every day. With just a guitar and his voice, he manages to serenade the entire island. No matter where you are, everyone is listening to Maroon on ancient, rusty radios at the same time every day. In contrast to his peaceful island acoustics, a very interesting scene is the performance of "This is America" because it is not the same soft-spoken song like his other radio songs.
When Maroon arrives to his job at the cargo shipping docks, another worker goes on and on about wanting to leave for America to start his own business. This clearly irks Maroon, and he begins saying that Guava is no different than the U.S. because it is capitalist too. In the middle of the explanation, Glover begins saying the words to the song and people break into dance like the music video.
For filming purposes, I believe the working warehouse looks very similar to the one in the video for "This is America." A creative performance where you can certainly make out the sounds and beats of "This Is America" but in an entirely new way. Later that day, Maroon goes on air to tell everyone to attend a festival taking place that Saturday night where he will perform his songs as everyone has asked him to.
However, because of the greed from the overtaking of Guava Island, the workers are controlled by Red Cargo. When Cargo discovers that Maroon has told every worker to go to the festival, he is not happy because that would mean they would all miss work the following day. He tells Maroon to call the festival off, offering him $10,000 to leave the island with Novia. Refusing, Maroon leaves to meet with Novia.
In this beach scene, Novia intends on telling Maroon that she is pregnant, but because she can tell that he is acting strange, she decides against it. Instead, Maroon tells Novia that he finally created a song as beautiful as his childhood love, and he sings it to her. Coincidentally, the main single for "Guava Island" just so happens to be "Summertime Magic," one of the two songs from "Summer Pack." This is the same scene that went viral on Twitter because of Glover's dancing and Rihanna's straight face throughout his performance, but all jokes aside, it really is an amazing scene.
I won't ruin the rest of the film for you, but if you've got Prime Video, I would really suggest giving the film a shot because not only is it filled with familiar Glover songs, but the plot content and tropical setting are astoundingly important to the film. The amount of work that went into just an hour of writing, acting, composing, dancing, makeup, costume and everything else for the whole film is precisely detailed, so everyone should be recognized for it. Go support "Guava Island" on Amazon Prime, and keep your ears open for Glover's next surprise.