Some teen TV shows are good for outfit inspiration but aren't necessarily true reflections of what teenagers dress like every day. In fact, a number of aspects of teen shows are just flat out unrealistic, such as their use of actors who are in their twenties rather than actual teenagers, which leads the shows' clothing choices to vastly misrepresent how actual high schoolers dress.
Take Freeform's "Pretty Little Liars," for example. While there were some cool style choices on the show and I respect the costume designers' work, I just can't see anyone outside of a few select fashion-forward individuals wearing outfits similar to the ones that appeared on the show.
I understand Aria Montgomery, played by Lucy Hale, is considered an artsy and stylish character, but many of her outfits might be too bold for regular high school students battling peer pressure to dress a certain way. For instance, in one episode Aria wears a skirt made of neckties, and in another she wears neon clogs.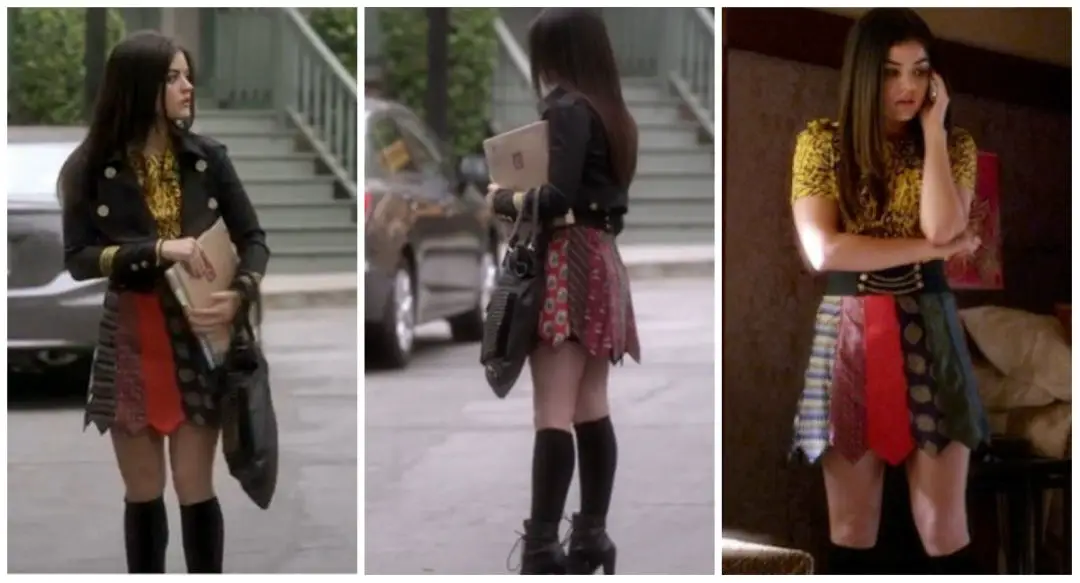 If teens on TV were shown wearing outfits that I saw while I was in high school, viewers would see more students roaming the halls in jeans, T-shirts and sneakers. When my peers felt like dressing up, you would see more dresses or blouses on the girls and polo shirts and nicer jeans on the guys.
Still, I understand that the aesthetic of the characters plays a role in defining the visual palette of the series. However, if teen-show creators want to better connect with their audience, then it might be helpful to dress actors in clothing that mirrors what real teens wear.
While few teen shows exactly imitate the dress of real teenagers, several come admirably close. Below are three of the shows whose characters dress stylishly, but still somewhat realistically.
1. Gilmore Girls
This is not exclusively a teen show, but Rory, one half of the infamous "Gilmore Girls" duo, is a teenager and the show spends a considerable amount of time on her life. Rory is a studious bookworm with an easy-going style. Her wardrobe consists of the usual teenage girl staples like sweaters, hoodies, Henleys, boot-cut jeans and her school uniform.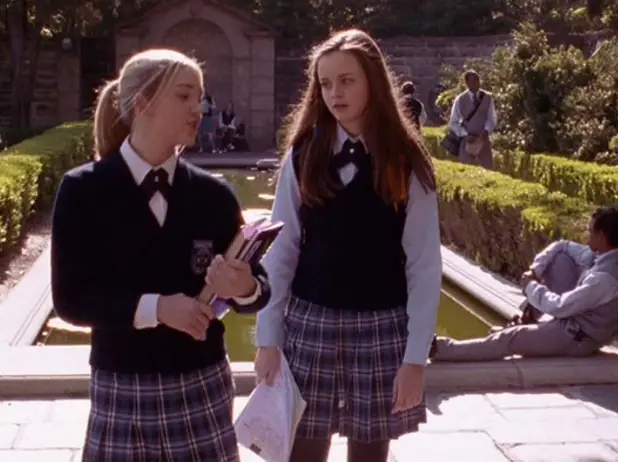 Lane, Rory's best friend, has a style heavily influenced by her staunchly pious mother. She scurries across Stars Hollow, the small town where the show is set, in polo shirts, turtlenecks or thick and cozy-looking knit sweaters paired with boot-cut jeans.
The guys on the show have a relatable style as well. Rory's high school boyfriends, Dean and Jess, look like boys you would see if you were walking down the street in the early 2000s, both rocking the long-sleeve shirt underneath the short sleeve shirt trend. Her college boyfriend Logan is financially well-off and his clothing choices, like those really nice sweaters, show it.
There are plenty of articles online criticizing the show's outfits because of their unapologetic early 2000s style, but I think that's what makes it so authentic. Some like to think of the early 2000s as the dark ages of fashion, but the "Gilmore Girls" cast enthusiastically championed these looks like no one else.
2. The Vampire Diaries
Although the show fell into the fantasy genre with the vampires, witches, werewolves and the like running around the fictional Virginia town of Mystic Falls, the outfits were simple and fun. I guess trying to fight off vampire-werewolf hybrids and doppelgangers doesn't leave time for putting together runway-worthy looks.
I think Elena, the main character, is given more of a girl-next-door style. She is seen in Henleys, tank tops and sometimes dresses and skirts, but always prefers darker colors, such as burgundy, deep greens and purples. Her clothes look wearable by average teenage-girl standards, similar to the styles sold at Rue 21.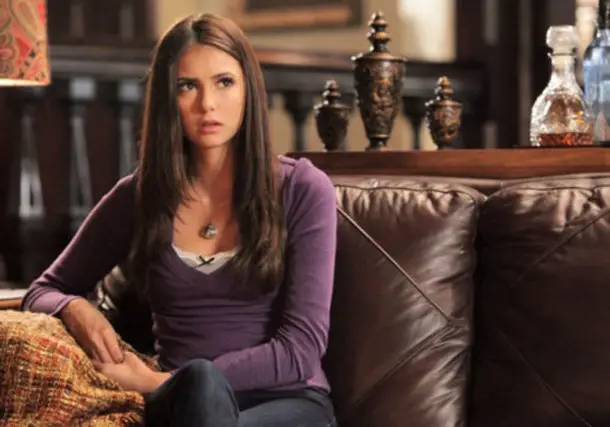 Caroline, one of Elena's best friends, has the most feminine style of the three main girls. Her outfits consist of floral blouses and tank tops paired with miniskirts, jeans, colorful shorts and cute sandals — sometimes topped off with a denim jacket or cardigan. They look like clothes a girl could purchase from a teen-centered boutique like Delia's or Wet Seal.
Bonnie's style is a combination of Elena and Caroline. She still wears dark colors like Elena, but she also wears the frillier styles like lace and floral prints.
The Salvatore brothers, Damon and Stefan, who constantly fight over Elena, often wear V-necks and leather jackets.
3. Everything Sucks
This Netflix original was released February but cancelled shortly after April. Even though I wasn't alive in 1996, the year the show took place, all of the characters look like they could fit into your average high school during that time.
The protagonist, Luke, and his best friends are AV club nerds. Luke usually sports flannels, t-shirts and a brightly colored windbreaker, while Tyler's clothes reflect his kooky personality: nothing ever matches but it's definitely fun. For example, in one episode, he wears a turtle print button down with a tie-dye shirt and green shorts. Uptight and blunt McQuaid dresses as the typical nerd in button down shirts tucked into jeans, completing the look with glasses and slicked-back hair.
Luke's crush, Kate, is also a member of the AV club. Her outfits look fairly easy for a modern teenager to replicate. Peyton Kennedy, who plays Kate, even admits that she dresses similarly to her. Kate's general uniform is a flannel or button down with a t-shirt, sometimes a crop top, and loose-fitting jeans.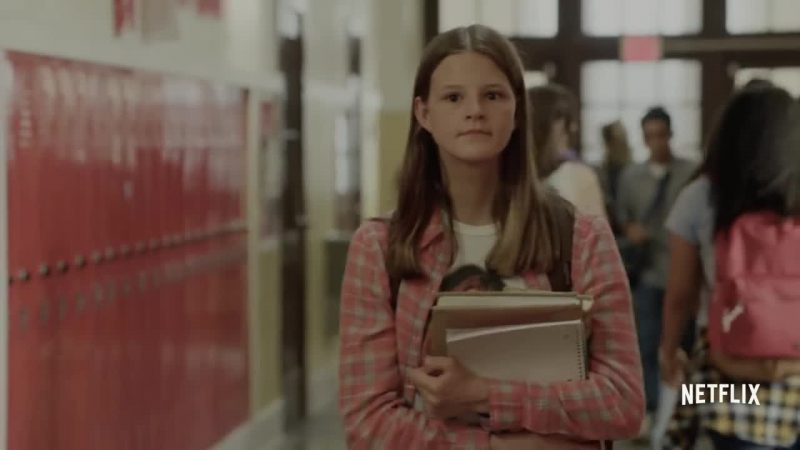 Emaline, Kate's crush, is a very flamboyant theatre kid (in the best and worst ways) and her outfits embody her sometimes obnoxious and passionate nature. She wears what could best be described as girly grunge, meaning outfits such as frilly dresses paired with tights and combat boots or a flannel shirt, crop top and high-waisted jean combination. She even rocks a bold pair of plaid pants, which many outlets report are inspired by Gwen Stefani from her time in No Doubt.
Swaggering around in a trench coat similar to the one in "Say Anything," Oliver, Emaline's ex-boyfriend, exudes angst. Clearly, not everyone walks around in a large trench coat, but his melodramatic clothing choice matches his histrionic demeanor.
These TV show outfit picks were just a few that came to mind when thinking about how realistically teenagers are dressed in teen shows. While the clothes help build the atmosphere and the visuals of the show, what brings true authenticity is the storyline, the characters and the actors' ability to bring their roles to life.