It's easy to be put off by foreign TV shows, especially if they're in a different language. But by avoiding this category of entertainment, not only do you miss out on amazing stories, but you also skimp on insights into different cultures. Plus, many countries have very different approaches to making TV than we do in the U.S., so if you're getting bored by the homogeny of American shows, television from another country could be the solution.
Lucky for you, Netflix is great for finding awesome programs that aren't well known in the U.S. The streaming service doesn't just have to be a way to re-watch "The Office"— it can also act as a window to stories you would never otherwise get to see.
With plenty of summertime relaxation ahead of you, here are seven foreign language Netflix shows that are worth bingeing in the coming weeks.
1) "3%"
"3%" is a Brazilian dystopia about a society in which 97 percent of the population live in poverty and only 3 percent pass a series of tests that let them leave the city for a luxury island. There, the privileged few have their every need catered to.
The show finds itself in good company with other young adult dystopian plots, such as "The Hunger Games" and "Divergent," giving viewers an insight into The Cause, an underground organization working to dismantle the test system from within.
The focus of the show switches between a number of characters going through the test process with very different motives, which keeps "3%" interesting and thought-provoking. Season 2 has just come out, so now is the perfect time to begin watching.
2) "Money Heist"
Don't let the boring name of this Spanish crime thriller put you off. Its original name, "La Casa de Papel," translates to "paper house" (presumably this was just too close to "House of Cards"). The show centers around a group of people who break into the Spanish Royal Mint to print and steal millions of euros.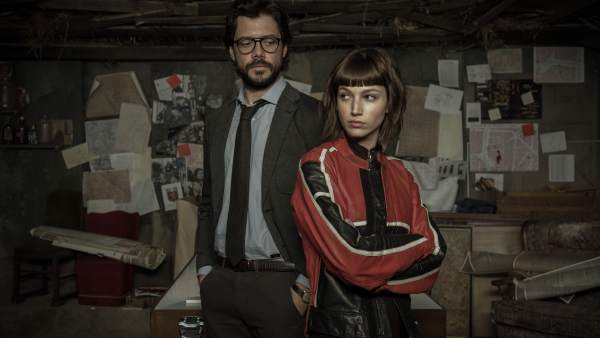 The translation "paper house" provokes a fitting image, as the show is a nerve-wracking journey where the characters' lives, dependent on fragile and dangerous plans, could fall apart around them at any second.
Each episode captures only a few hours of the heist, allowing for a close, detailed focus on the characters. It will put you on the edge of your seat and have you needing to know what's going to happen next at the end of every episode — it's nearly impossible not to binge-watch.
3) "Black"
This Korean fantasy crime drama is so ridiculous that it's kind of worth watching for the absurdity alone. The plot revolves around Ha-ram, a woman who can sense when people are about to die, and her friend, Moo-gang, who, unbeknownst to her, is a grim reaper possessing a human body. Together, they unravel a dramatic mystery and help solve crimes.
It's definitely not a very highbrow show, but it's funny, unpredictable and sometimes pretty dark. Moreover, the complex, slowly unravelling mystery at the heart of the plot makes "Black" worth watching, even if supernatural elements aren't your type of thing.
Plus, it provides a surprising window into South Korean culture and mythology, and Ha-ram is likeable and relatable — outside the whole sensing-death thing.
4) "Tabula Rasa"
"Tabula Rasa" is a Dutch-language psychological thriller about a woman who loses her memory and finds herself in the midst of a missing-persons case, all the while experiencing a seemingly haunted house and frightening things that may or may not be real.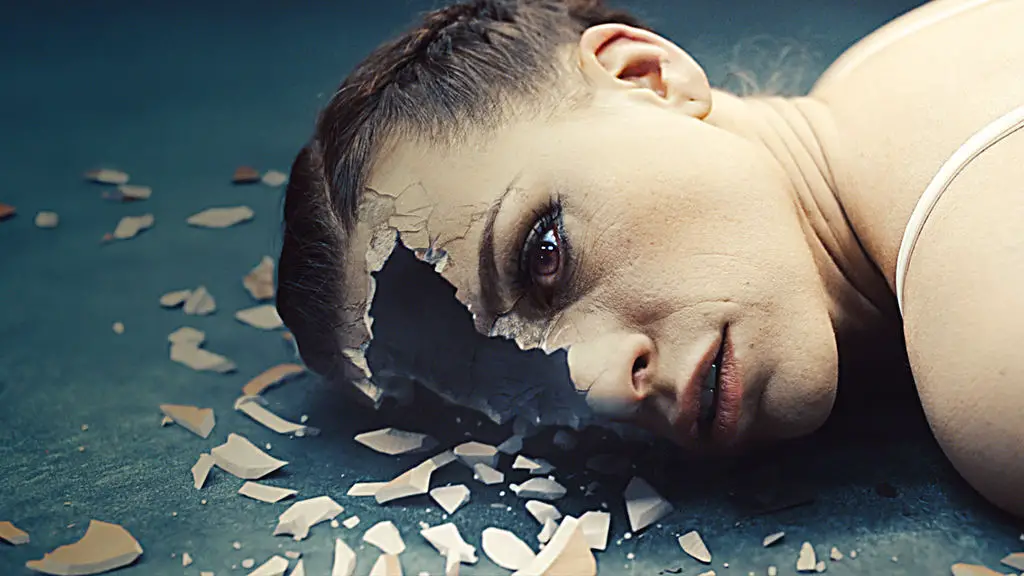 The thriller, which debuted on Belgian TV before being picked up by Netflix, has had a fantastic reception so far, earning 93 percent on Rotten Tomatoes. It's utterly gripping and provides hours of entertainment for horror fans.
5) "Borderliner"
You might have heard of Nordic noir: the tense, dark crime thrillers that Scandinavia is famed for. "Borderliner," a Norwegian Netflix original, is no exception.
"The Bridge," another acclaimed Nordic noir series, had a disappointing American remake, and was canceled after declining viewership in 2014. This time, though, Netflix has made the right choice in airing an original Scandinavian series, giving U.S. viewers a chance to see this specifically European kind of show.
"Borderliner" is a fantastic example of its genre. Full of twists and turns, it's typically gloomy and brooding, not to mention gritty and violent — all in all, a great introduction to Nordic noir. Once you're drawn in, you're sure to fall down a Netflix hole of Norwegian, Danish, Swedish and Icelandic thrillers and not want to come out.
6) "Rita"
"Rita" is a Danish show, but it's very different from the noir the region is famous for. The comedy drama follows the titular Rita, a teacher and parent who struggles to figure out her messy personal life. The content can be a little risqué compared to America sitcoms — one Netflix user review describes it as "eye-opening" — but at its core, "Rita" presents a refreshingly funny and frank look at a very flawed character trying to figure her life out.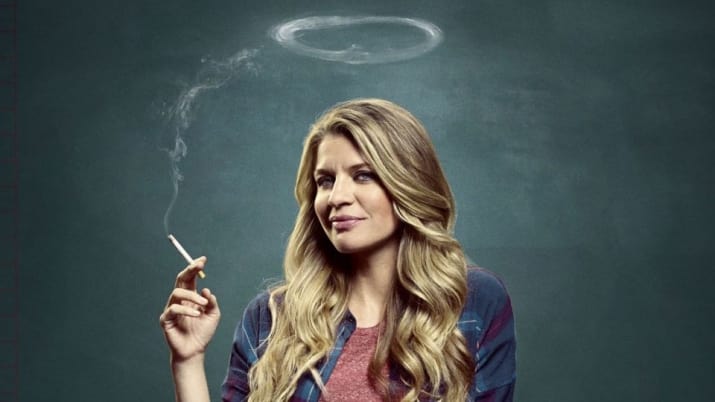 The show offers interesting insight into the differences between American and Danish schools, families, culture and TV. And if you binge it all and want more, there's even a more family-friendly spin-off called "Hjørdis," also on Netflix, about Rita's friend and fellow teacher.
7) "Samurai Gourmet"
This quaint Japanese show centers around a man who uses his retirement as an opportunity to seek out new places to eat. Each episode, he goes on an adventure to a new restaurant, motivated by his fantasy of being a fearless samurai.
Admittedly, it's a weird concept for a show, but it's and comforting to watch something so chilled out and low-stakes. In fact, "Samurai Gourmet" basically feels like the TV equivalent of a warm bath or mug of hot chocolate after a long day. It's wholesome, cozy, and there's never any drama — just a guy inspired by his inner samurai to enjoy a bowl of noodles. Just a warning: It'll definitely make you hungry.