Anyone can be famous, but not everyone should be: this statement describes the current state of YouTube, now more than ever. For a platform that ranks as one of the most popular video streaming services on the planet, YouTube routinely encounters a fair share of controversy each year due to the actions and statements of its premier creators.
While 2018 seemed relatively calm in comparison to past years, this brief stint of public relations serenity shattered with the unveiling and subsequent collapse of Tana Mongeau's meet-and-greet convention TanaCon. The event emerged from the social media star's dissatisfaction with VidCon, a similarly themed (though significantly more popular) conference at which fans can meet their favorite YouTube creators.
Long story short, TanaCon was a disaster. It immediately drew comparisons to last year's Fyre Festival, due to the amount of irresponsibility, under-staffing and overall chaos of its management, ranging from small-scale riots to the complete lack of food or water to accommodate the 5,000+ fans in attendance.
To date, there's yet to be any financial or legal repercussions aimed at Mongeau or Michael Weist, the CEO of Good Times — the company responsible for planning the event — though it is unlikely either party will escape entirely unscathed. Nevertheless, it is entirely possible that the growing reputation of TanaCon will only serve as a boost to Mongeau's career.
Before continuing, I want to clarify a point: I am not defending Mongeau or her actions in any respect. Instead, I am attempting to call attention to a troublesome trend I've noticed on YouTube.
Immediately following the convention's downfall, hundreds of videos commenting on the experience surfaced online, which, though this kind of public reaction on YouTube after similar circumstances is common, I find slightly bothersome. The fact that a YouTuber will so eagerly drag an individual's character through the mud to garner views and followers is a disconcerting pattern of behavior on the site.
YouTube has been the platform for similar criticism of Mongeau in the past. Last year, iDubbbz, born Ian Carter, published a video critiquing the YouTuber on her statements while also exposing her for using racist language on several occasions.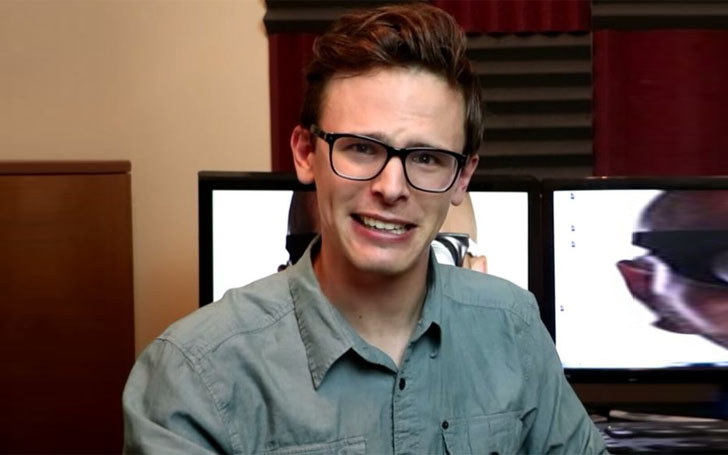 Although Carter raises several noteworthy points regarding the nature of Mongeau's hypocritical characteristics, a central facet of his video involved him attending a Mongeau meet-and-greet to film himself standing next to her without informing her of his identity or intentions. While the resulting clip lends to a certain comedic effect in the finished product, both the reality of the situation and Carter's motives are irrefutably odd and downright unnecessary.
In the past, Carter's published similarly themed videos aimed at different YouTube creators with the intention of mocking what he deems to be lackluster content. He does not defend his own brand of deprecating, unfiltered comedy, but this mindset in many ways represents a side of YouTube that deserves more attention.
Plenty of other critical content exists on YouTube beyond the dispute between Carter and Mongeau. Popular creators such as Jake Paul or Lele Pons have received an overwhelming wave of backlash because of their content, and while I do not personally enjoy either YouTuber's videos to any extent whatsoever, the purpose of publicly demeaning or insulting them based on their videos alone escapes me.
Criticism will come with any career in the public eye, but adding the internet into the mix amplifies that, granting everyone an equally valid voice. However, criticism directed at a YouTuber comes off as considerably more personal, since it's not constructively aimed at someone's art — as with film or music criticism — but at individual's character. Though a similar mode of behavior can be observed when people call out politicians, a YouTuber does not make policy that changes lives, but rather a video on a website designed to entertain.
The intrinsic factor that separates YouTube from television or Netflix lies in the direct connection between the creator and their audience, a feature that empowers individuals with a distinctive sense of investment in the content they consume, to both beneficial and disparaging outcomes. Therefore, when a YouTuber acts in a manner the audience deems to be wrong, holds an opinion they disagree with or simply posts a video they don't enjoy, individuals speak their unfiltered minds to their heart's content, or publish a video filled with their disapproval.
Nevertheless, it would be entirely false to paint every individual and viewer on the platform as promoting an echo chamber for hate and discourse. From animators to true crime documentarians, YouTube hosts creatives on the cutting edge who use their platform to showcase their talents, craft genuinely inventive forms of new media and accumulate a supportive, encouraging following along the way.
While this trend of spiteful criticism will never dissipate entirely — or even lessen with time, for that matter — the solution may be to simply ignore it and move on. It's easier to do that when you're not the YouTuber being attacked through a screen, though.