Though they may offer luxurious bras, panties and lingerie, Victoria's Secret is also popularly known for their conventionally attractive, super-fit models who walk the runway at the annual Victoria's Secret Fashion Show, which airs Dec. 2. Murmurs of dissatisfaction about the brand's lack of inclusivity have been circulating for years now, but everything came to a head in a recent Vogue interview with the brand's chief marketing officer, Ed Razek. As the interview progressed, Razek resisted the importance of inclusivity for plus-size and transgender women, instead offering derogatory comments that only serve to reinforce the popular brand's harmful image.
The baffling conversation between Razek, Monica Mitro — the brand's head of public relations — and interviewer Nicole Phelps took a turn as soon as Phelps edged the two toward the dialogue surrounding inclusivity and model-diversity, something other lingerie lines like Rihanna's Savage x Fenty continue to promote. To say the least, Razek's comments were less-than-acceptable.
"If you're asking if we've considered putting a transgender model in the show or looked at putting a plus-size model in the show, we have," Razek said. Later in the interview, he goes on to reference the Victoria's Secret size range and the use of transgender models. "So it's like, why don't you do 50? Why don't you do 60? Why don't you do 24?…It's like, why doesn't your show do this? Shouldn't you have transsexuals in the show? No. No, I don't think we should. Well, why not? Because the show is a fantasy. It's a 42-minute entertainment special. That's what it is."
Well, damn. It's statements like Razek's that make women everywhere feel inadequate. Not only did he use an offensive and outdated terms for transgender people, his statements prove that Victoria's Secret is just one lavish show. What's presented isn't realistic, it isn't attainable or even normal, and yet it is what's marketed. Millions of people tune in each year to watch the likes of Kendall Jenner and Adriana Lima strut down the catwalk in angel wings and extravagant lingerie ensembles, and while the models are beautiful and talented, they don't represent the vast diversity among women everywhere.
Similarly, Razek seemed pretty abhorrent about inclusivity-driven brands that, to him, "milk it," saying, "If we had done Rihanna's show, we would be accused of pandering without question." He carried on to describe all of the good deeds Victoria's Secret does under the radar. The problem with Razek is that his perception of inclusivity is rooted in the idea that it's a trend, a fad being used to market products rather than a movement motivated by much-needed change.
For instance, Razek points out how Victoria's Secret, "Attempted to do a television special for plus-sizes [in 2000]. No one had any interest in it, still don't." For one thing, the popularity of Rihanna's Savage x Fenty show alone proves Razek to be wrong about the desire for plus-size fashion, but it also reveals his mindset that inclusivity is just a consumerist tactic to test out. In the end, Razek knows exactly what he wants the image of Victoria's Secret to be, and he intends to keep it that way. Diversity doesn't factor into his equation. It's a variable he's refused to consider.
Razek also threw some major shade on ThirdLove, a lingerie brand founded by Heidi Zak in 2013, aimed at providing diverse sizes and products for all women. In the interview Razek says, "We're nobody's third love, we're their first love," further forcing the idea of Victoria's Secret being the end-all be-all in the lingerie business.
Zak, whose brand has attracted a large amount of devoted followers since its inception, hit back at Razek via Instagram and even penned an open letter to Victoria's Secret for The New York Times. She writes, "You market to men and sell a male fantasy to women. … Your show may be a 'fantasy' but we live in reality. Our reality is that women wear bras in real life as they go to work, breastfeed their children, play sports, care for ailing parents, and serve their country," finishing the letter with the powerful statement, "We are flattered for the mention, but let me be clear: we may not have been a woman's first love but we will be her last."
What Zak is arguing is exactly right and it's exactly why she felt compelled to create ThirdLove in the first place. Women, including plus-size and transgender, want brands thoughtfully designed for them and the lives they lead. No one wants to feel like they're not worthy enough to belong somewhere, like their bodies aren't good enough to be considered magical. No person should be making that call.
So, whether or not you've just started to despise Victoria's Secret or if you've always had trouble finding inclusive brands that offer a range of products for each and every woman, and that actually carry your size — I know I have — here are a few beautiful and diverse lingerie lines aimed at affirming all bodies.
1. TomBoyX
TomBoyX is a super cool brand, creating "underwear that any body could feel comfortable in, regardless of where they fell on the size or gender spectrum," as written in their agenda. They offer eco-friendly, sweatshop-free underwear, bras and apparel, including a line of soft-bras with an assortment of super cute prints to choose from.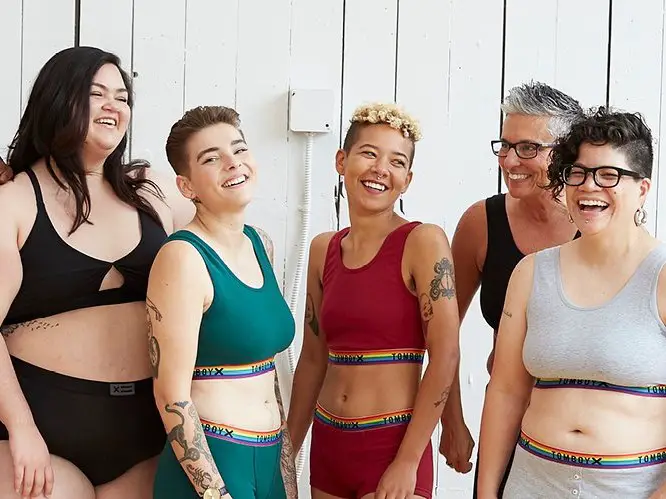 2. Aerie
American Eagle's lingerie brand has been a smash hit for years, offering gorgeous styles arguably better than Victoria's Secret while advocating for body positivity with their #AerieReal campaign.
Models for the brand are all untouched and you're able to see what the products look like on your body-type whenever you shop online.
3. Savage x Fenty
Another fan favorite, Rihanna's lingerie brand hits all the marks: hot, size-inclusive and the prices are typically cheaper than Victoria's Secret.
Take a scroll through the website or check out RiRi's Insta page and you'll notice it's impossible to ignore the brand's dedication to inclusivity and fierceness.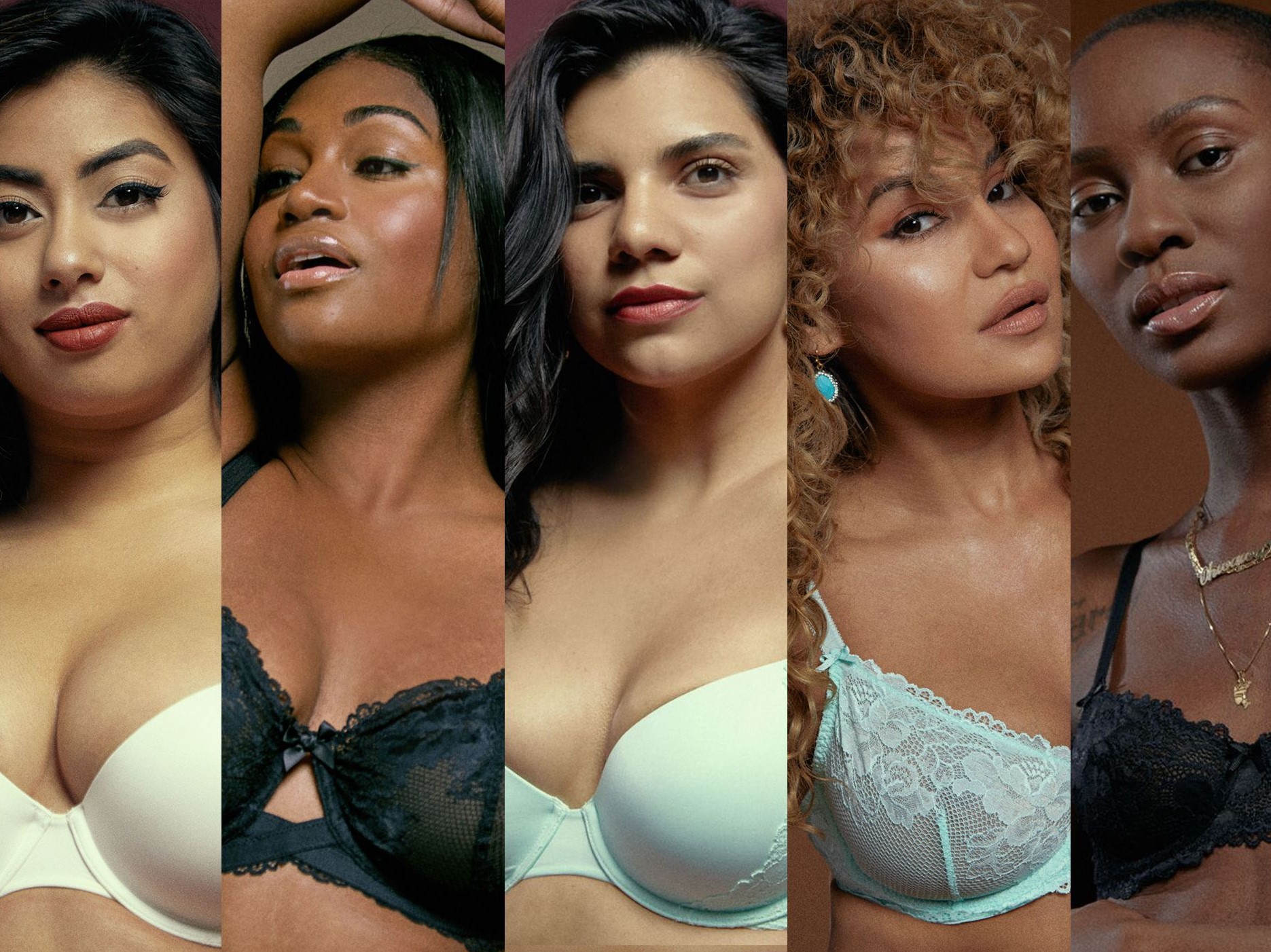 4. ThirdLove
Razek's obvious vendetta against ThirdLove should be enough reason to guarantee how rad it is. If you've ever had an issue finding your bra size — and I mean, who hasn't — Heidi Zak's brand is the answer.
The company carries double the number of sizes that most brands carry, and they offer half-sizes! Plus, the company is currently donating one bra to the victims of the California wildfires for every bra purchased. Shop on, ladies.