Starbucks serves an extensive customer base, from the business executive looking for a morning pick-me-up latte to the teenager purchasing a seasonal frappuccino to celebrate the start of summer.
These personas can be encompassed by people of various backgrounds and lifestyles, and the coffee conglomerate has plans to adapt to this fact.
Starbucks Coffee Company is transforming one of its Washington, D.C., locations into a Signing Store. The employees will be fluent in American Sign Language, in an effort to make the shop more accessible to those who are deaf or hard of hearing.
Deaf baristas will wear custom made ASL aprons, and employees who can hear will have pins that say "I Sign" to emphasize the welcoming environment to customers that will communicate in ASL.
In addition to staffing the store with ASL speaking individuals, the company is also modifying the shop design to better suit people who are deaf and hard of hearing.
There will be ways to order and pick up drinks that involve visual communication, which could help customers new to ASL. The layout of the shop and surface materials will also be modified to cater toward deaf individuals.
And the racks of flower-print coffee mugs and metallic tumblers all emblazoned with the Starbucks logo for sale? New products crafted by deaf designers will be added to the collection.
Minorities are already a collection of ostracized communities. The deaf and hard of hearing community fits into the category of a group sometimes overlooked within the minority community. It is a great step forward to see Starbucks recognizing that and making an effort to create change.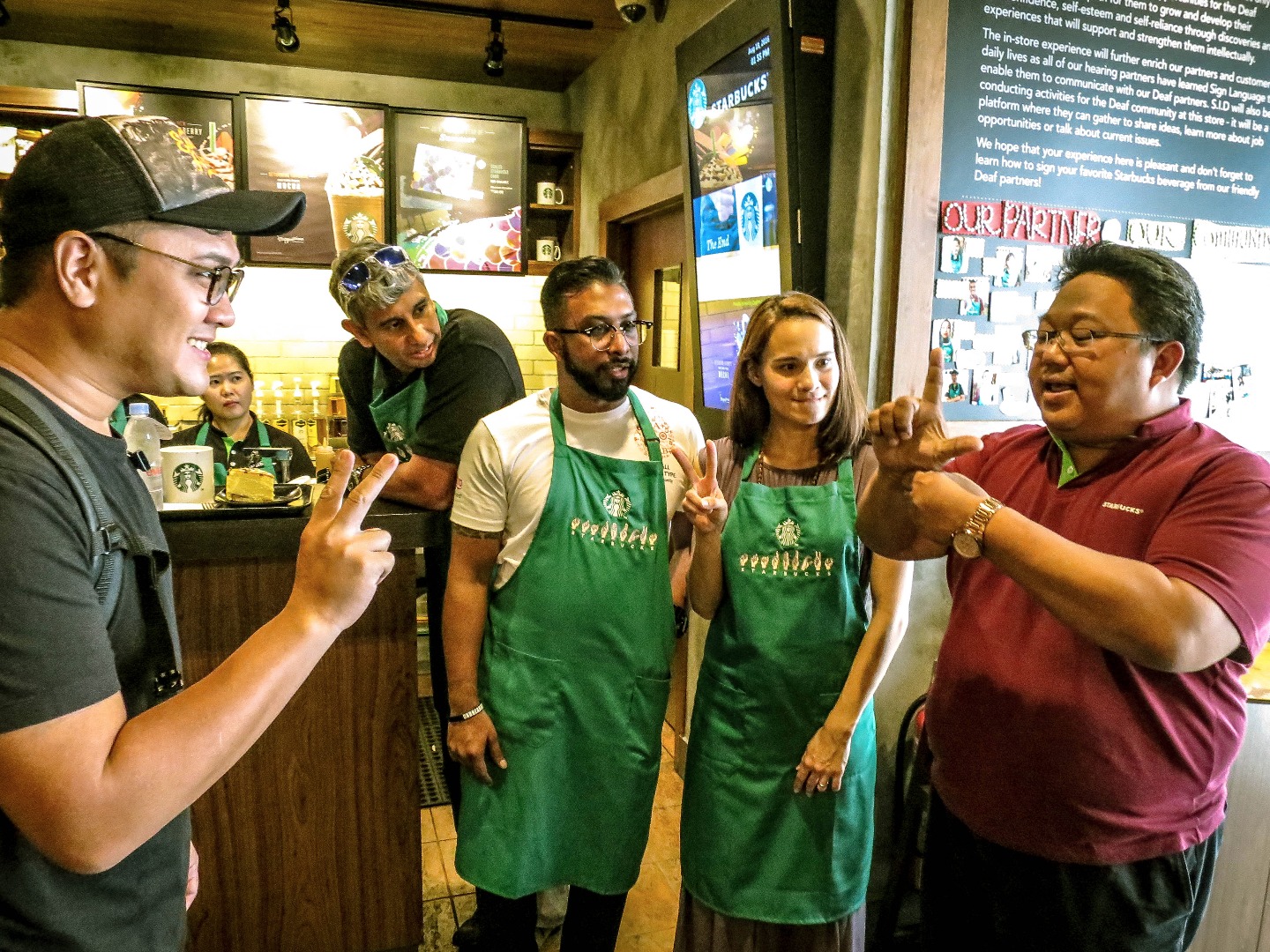 This isn't the only recent development in Starbucks' pursuit of improvement. In response to the unwarranted arrest of two African-American men at a Philadelphia location who were simply at the store waiting for someone, the coffee company shut down stores to address the issue of racial bias.
Starbucks employees participated in mandatory training sessions, where they split into small groups and discussed racial bias in depth.
They worked through hypothetical scenarios involving racial bias, delved into personal experiences involving identity and race and practiced embodying a welcoming presence to everyone, regardless of race, ethnicity or background.
It is important to realize that the company did more than just release a statement or send an email to address the issue. Starbucks recognized that working on the problem of racial bias was more important than a couple lost hours of business.
By taking the time to educate and help employees become more self-aware, the coffee enterprise used concrete methods to take action in an effort to decrease racial bias.
The company also enforced a new concept with employees in light of this event — everyone in the Starbucks facility should be treated as a customer, regardless of whether or not they purchase anything.
Yes, buying at least a small item when using a restaurant or cafe's facility is seen as a modern courtesy, but it does not mean that employees can be rude or irrational with customers who do not abide by that norm. Everyone is human and deserves to be treated with respect whether or not they have a frappuccino in their hands.
The environment can even be added to the list of conditions Starbucks is working to improve. Plastic straws in stores will be replaced by new recyclable lids with a built-in drinking spout.
This innovation is a tangible attempt to try and reduce material waste the company creates, indicating that Starbucks is also prioritizing sustainability.
Starbucks seems to be a model for a company that actively addresses problems and puts effort into solving issues. Its commitment to making the world more inclusive and eco-friendly is truly commendable.
So go ahead, keep drinking that coffee.