For those of you who don't know yet, the modeling and fashion industries can be extremely unfair and closed-minded. The typical model is a pretty, thin, straight white girl. There is some variation, of course: models like Naomi Campbell and Tyra Banks paved the way for black women, and there's been a recent spike in LGBTQ models, such as Cara Delevigne and Gigi Gorgeous. Plus-sized modeling has been on the rise too, due to icons like Ashley Graham and Tess Holliday.
But, there's still a long way to go for everyone that doesn't fit the "pretty white girl" image: even male models get paid significantly less than female ones (a clear reversal of every other industry in the world). However, the only way for the industry to get better is to bring new, different faces out into the forefront.
Enter model Madeline Stuart. She is 21 and was raised in Brisbane. She has appeared on the catwalk at New York Fashion Week for the past six seasons, and has also walked in London, Paris and Dubai. She's appeared in Forbes and even Vogue, a huge feat for any model. She also has Down syndrome.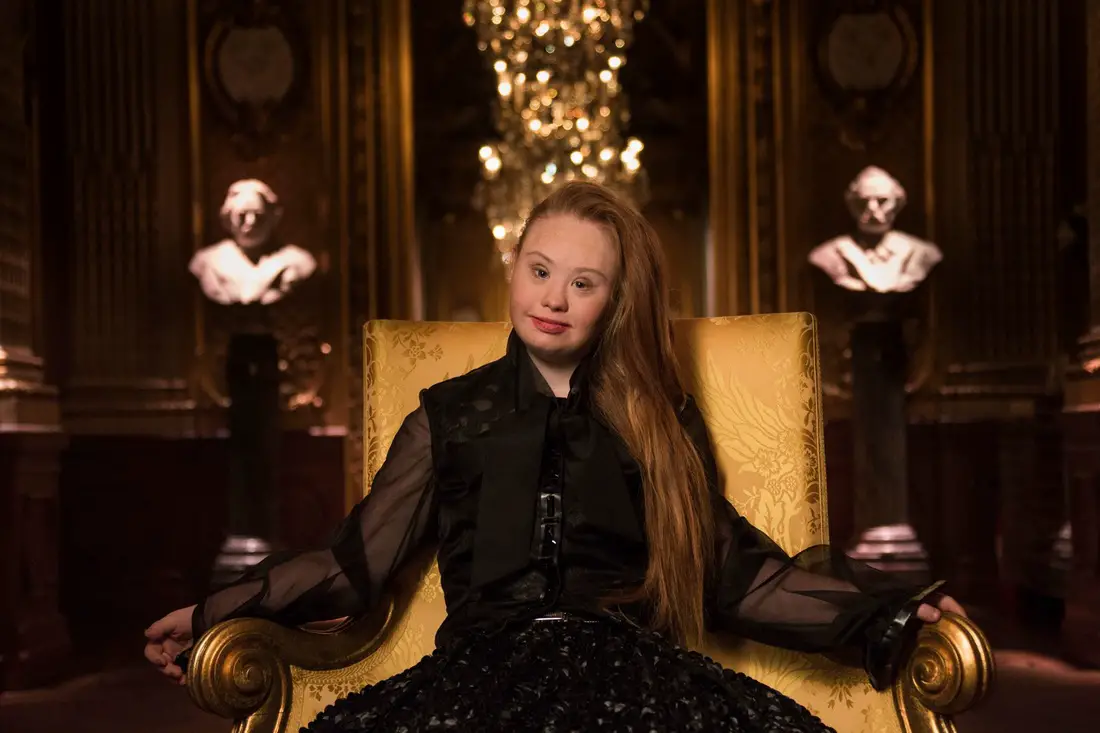 Considered the world's first professional model with Down syndrome, Stuart has been making waves and headlines since her launch in 2015. Managed by her mother, Stuart has accomplished absolutely incredible things in an industry that is known to be exclusionary. After seeing a runway show with her mother in 2014, Stuart fell in love with modeling. After a single photoshoot that was posted online, Stuart went viral and began getting contacted to do all sorts of runways and photoshoots.
Obviously, there are negatives for a girl like Stuart to be in the public eye as well. "There are still some people who do not take me seriously," she has said. "I deserve to be treated the same as any other model. I work as hard as anyone else." She has also said that those who hire don't always pay her, and that they think that including her is payment enough. And, of course, there's the often-nasty world of social media, where she is subject of pretty frequent bullying.
Yet, Madeline Stuart keeps doing her thing and breaking down barriers. She even owns her own clothing line, called "21 Reasons Why," which has been featured at NYFW for the past three seasons now. She also oversees a dance school for those with special needs in Brisbane.
Stuart is certainly a force to be reckoned with, and a great inspiration for those with and without special needs alike. She continues to set her sights higher and higher: speaking to Teen Vogue, she said, "My plans for the future are to keep changing the way the fashion industry looks at diversity. I want to continue modeling like I am at the moment and it's looking like I will have a very busy year next year. I hope to one day walk for a really amazing designer like Chanel, Louis Vuitton, or Versace. My biggest dream is to walk for Victoria's Secret."