It's an appealing thought, isn't it? Flitting from one glamorous casino to the next, picking up great winnings along the way, setting your own schedule and being your own boss?
Compared with the thought of having to work your way up the corporate ladder or getting the backing, and everything else, together to start your own business as a young entrepreneur, it certainly seems like a no brainer — if only you can make it happen.
Lots of people have managed it in the past and many still do. You only have to go to any casino and you'll see gamblers who make their livings in these glitzy pleasure palaces, and many, many more are equally successful at playing at online casinos.
1. Learn from the Experts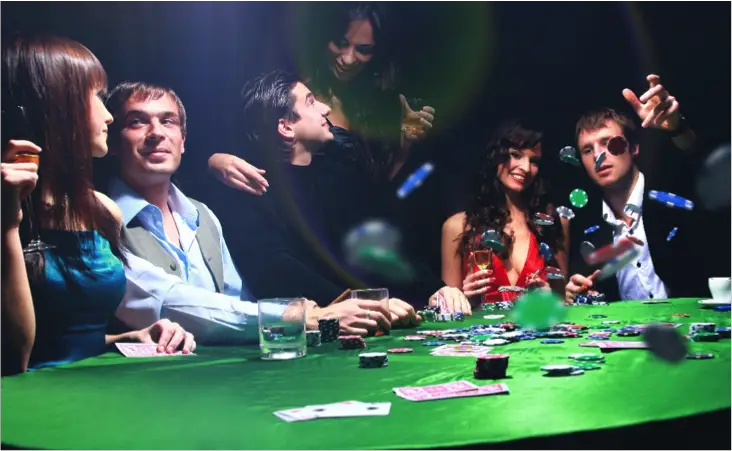 Although many of them do like to keep a low profile, there are some famous names who have become notorious. One of the very first was Charles De Ville Wells who, back in 1891, broke the bank at Monte Carlo by winning over $60,000 not just once but on several visits to the casino, leaving them unable to continue until more cash arrived to pay the players' winnings.
A more modern day legend is Don Johnson, who is reputed to have won over $15 million in one very successful six-month period of playing the casinos in Atlantic City. His speciality was blackjack and, as we shall see, this is an ideal game for even the relative novice to be able to play and win with confidence quite early in their casino career.
Generally, professional gamblers like to remain fairly low key in their approach. There are a number of reasons for this. The first is that casinos don't like losing money, so it's best to try and stay well under the radar — in case tougher opponents try to seek them out to try to nip their success in the bud.
The second may be that, by the nature of their jobs, they may well have to carry large amounts of cash on them — making them possible targets to anyone who manages to identify them. For example, the legendary poker player Chris Moorman allegedly had to once carry one million euros in notes around in a rucksack after winning a tournament in the south of France while waiting to find a bank where he could pay it in.
2. Study Ways of Winning
If you are a student who's thinking of living off your wits in a casino, you'll also be pleased to learn that there are a number of people who've done this before. This isn't so surprising, as academic disciplines from math to physics all play a part in getting the edge over the casino, and who could be better placed to use these techniques than the people who are actually studying them
One of the most famous examples of this was a team, which operated out of MIT over a couple of decades from 1979 until they eventually disbanded early in the 21st century. The game that they used their skills to master was blackjack and a fictionalized account of their exploits was even made into the 2008 film "21."
It all started when a group of six students taught themselves the skill of card counting. This is a technique in which players remember the high cards that have been dealt and so can predict which cards are most like to be dealt subsequently.
Off the back of a successful summer vacation using the technique to win big at Atlantic City, the next semester one of the students created a blackjack module for the university. This attracted the attention of a professional gambler named J.P. Massar who contacted the group wanting to get involved in their next trip to Atlantic City.
Another Harvard graduate, Bill Kaplan, also became involved. Over the next few years it's estimated that the ever-changing team, recruited through flyers and word of mouth, took casinos all across America for hundreds of thousands, and maybe millions, of dollars.
3. Stick to a Reading List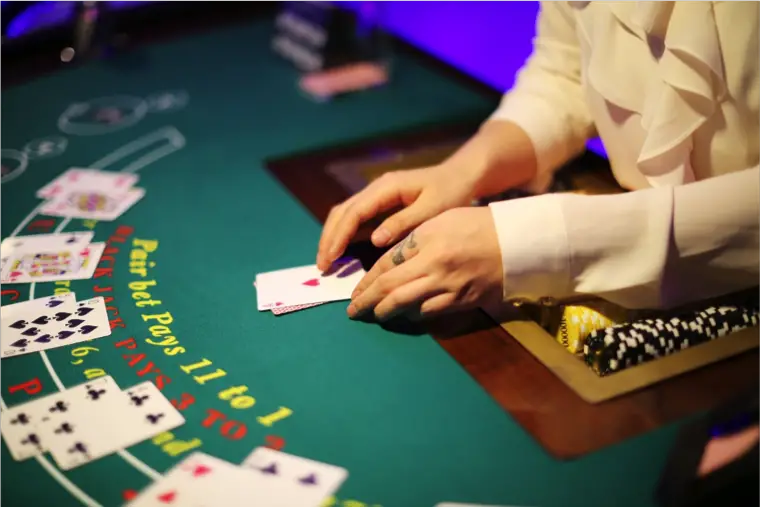 Of course, the MIT team has disbanded now, so if you want to start getting an education in casino games there are two main ways to achieve this. The first is to start devouring books on strategy for the various casino games, or even casino reviews themselves. The second is to start playing and to learn the ropes as you go along.
In terms of books that come highly recommended, a good place to start for roulette is with Martin Jensen's "Secrets of Winning Roulette." In this reading essential, the so-called "Doctor of Gambling" explains everything from basic strategy right up to advanced methods to get that all-important edge over the casino.
In general, these include using betting systems like the martingale, in which you double your stake after each losing spin of the wheel — the theory being that you will win your losses back and more sooner or later. Another key strategy is covering as many possible options with as few chips as you can to maximize your chances of winning.
For blackjack you probably won't find better a better instruction manual than "Beat The Dealer" by Edward Thorp.
For many people this is the Bible of how to play the game from the man who invented the Basic Strategy, an essential piece of knowledge for anyone who is serious about wanting to play as it's the statistically proven way to decide whether to twist or stick in a game when you're dealt any given hand.
There also a number hard and fast rules that you'll find it explains, but we'll leave that to the author to explain.
Of course, if you don't want to get stuck into a lengthy book, there are lots of online guides for players wanting to understand the game. Perhaps the best place to learn is through a guide produced by world-famous gambling author Henry Tamburin Ph.D., which ensures even those that are new to the game are able to learn blackjack while expending minimal time and effort.
There are also many books on games like craps and even slots that will quickly get you thinking, and playing, like a pro.
4. Consider Getting a Job in a Casino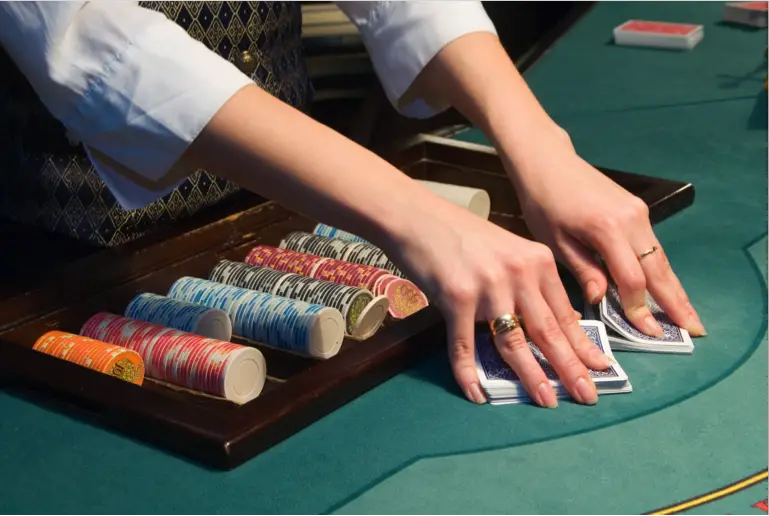 Of course, one of the very best ways to understand how casinos work, and how to beat the system, would be to get a perspective from the inside out. Even if this means getting a job tending the bar or working in the customer relations department it's going to give you a very valuable insight into the inner workings of the place and even introduce you to more than a few real high rollers.
Plus casinos tend to be busiest at vacation times when you'll also be free to help out, at least temporarily. So start planning now for the summer and you could well be spending it very profitably indeed.
As to whether you also go on to become a casino pro, that's very much up to you. But if you've got the drive, personality and commitment there's no reason why you, too, couldn't one day be carrying a million euros in winnings around in your backpack.