As a junior majoring in music industry at Syracuse University and a singer-songwriter, Charlie Burg is gearing up to release the second of his three-part EP series in early May. His continuously evolving sound and style have incorporated R&B, soul, folk and, more recently, indie rock.
Music has been an important part of Burg's life since early childhood, and his contribution to it, much like his style, has continued to develop since that time. Viewing music as a medium that brings people and communities together, he has been involved with virtually every aspect of music making and performing in the past decade and a half.
Nola Hynes: I read in the Daily Orange that you started out with theater in high school and also playing in coffee houses. Can you tell me a bit about how you got started and whether you already played instruments?
Charlie Burg: I've actually been singing my whole life. I started singing in my synagogue's youth choir at age 5 or 6. I took piano lessons from about ages 7 through 12. In middle school, around the age of 12 or 13, I picked up my father's guitar.
I've always loved being on stage in musicals. When I picked up the acoustic guitar in my freshman or sophomore year of high school, I began playing in mostly tea and coffee houses around Detroit.
NH: Aside from piano and acoustic guitar, do you play any other instruments? Which is your favorite?
CB: I played bass in a band in 2015, and I also track bass on all of my own stuff. When I was really into folk music, I played the banjo and mandolin a lot. That was sort of my Mumford & Sons days. When I stopped listening to them, I also stopped playing those instruments. As far as my favorite, it would be the guitar — and definitely acoustic over electric.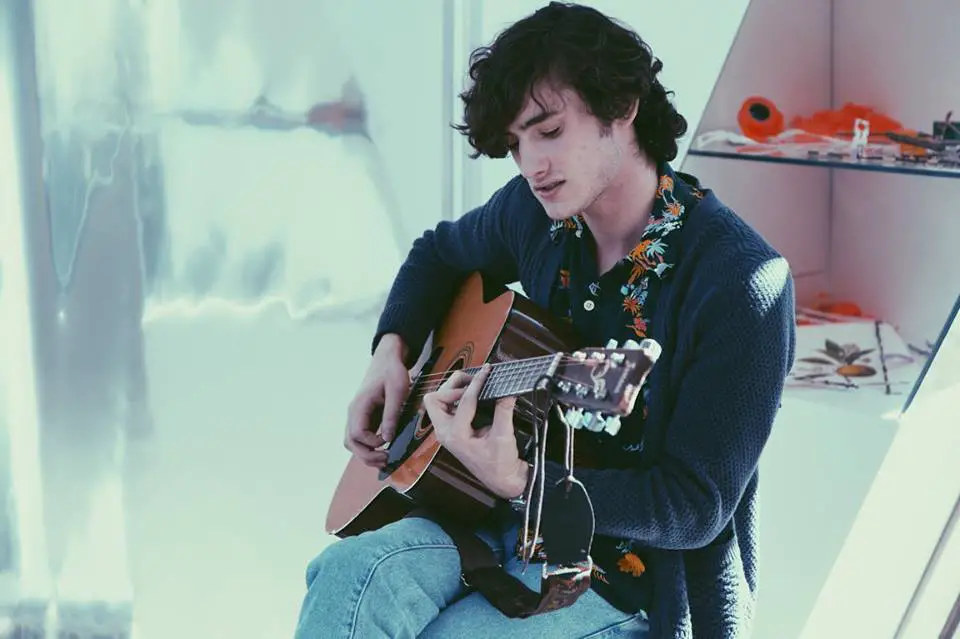 NH: How many EPs have you released throughout your singer-songwriter career?
CB: I've put out two EPs and an album. Well, I guess it's an album — I refer to it as a "mixed tape" now because I don't really consider it an album. But, it was the first collection of music I put out, my first original collection, and that was in December 2015. Then, I put out an EP this past fall, and my second EP is due out in early May.
NH: So, I know that you're in the midst of a three-EP series, and you've said the second is due out in early May. Can you tell me a bit about the first two EPs, how they are related and how they are different?
CB: I had an album written and ready to go last spring, and I have my friends in Ann Arbor, Michigan, and I said, "Hey, guys. Let me come and live with you this summer, and we will finish it up." So, I moved up to Ann Arbor for the summer, and after two months, we had started recording, but nothing was getting done. As a result, I chunked them into three EPs with the goal of recording and releasing them over several months.
My father gave me a collection of Ralph Waldo Emerson poems, and "One Violet" comes from "Blood of the Violet" by Emerson. It gave me this feeling I wanted the music to have, so each EP kind of has a literary center, inspired by these Emerson essays.
The second, which I'm putting out next month, is "Two Moonlights," and it is delving more into the atmosphere of evening. I don't know; it's more of a spring evening feeling to these songs. Ultimately, it's just about finding common ground between different artistic mediums and emulating the feeling you get from music.
NH: When will you release the third EP?
CB: The third EP will be out in August. "One Violet" came out last September, and I would like all of the EPs to be out in a one-year period.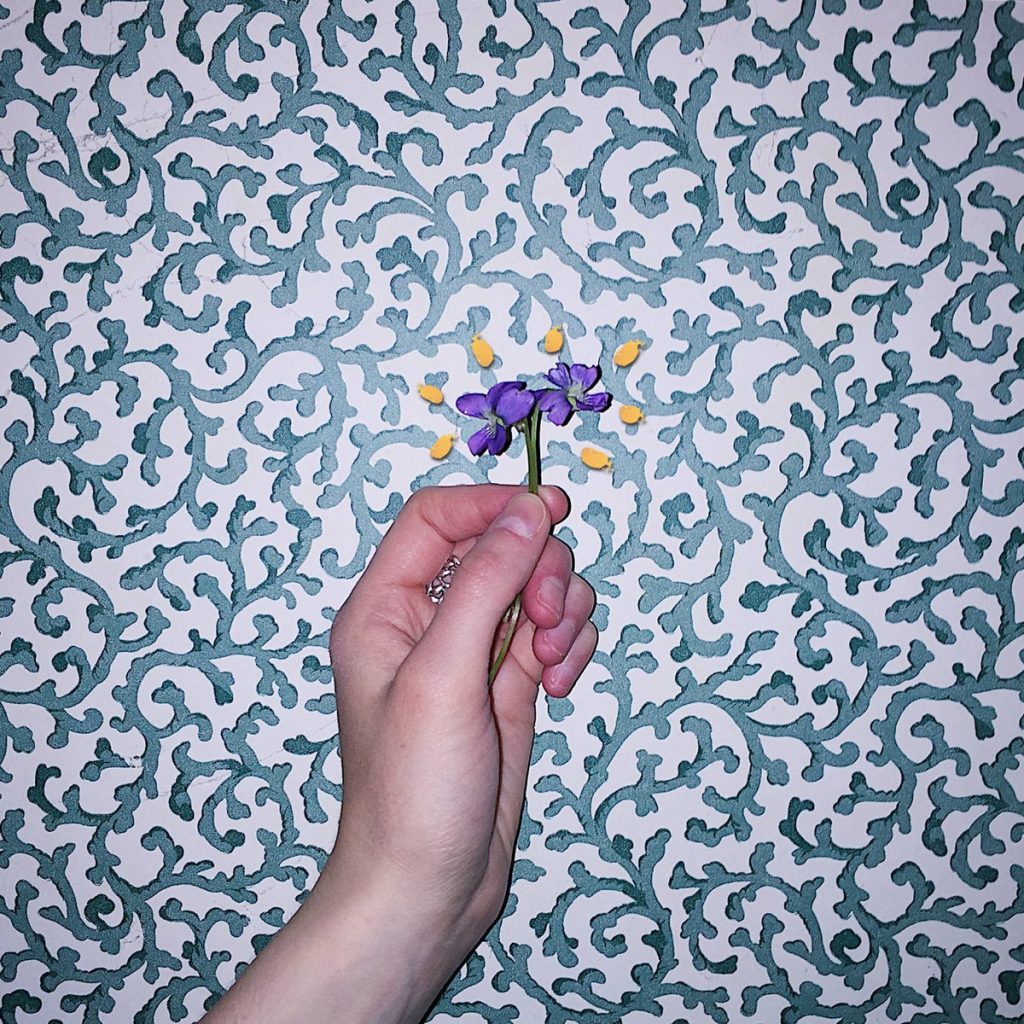 NH: You released a new song on April 5. Can you tell me a bit about the most recent single?
CB: Yeah, "Bookstore Girl." I wrote it last summer, and it's actually not going to be on the EP because it doesn't fit with this new batch of songs. I wrote it last summer, and it kind of feels disconnected, spiritually, from the new songs I've written in 2018.
So, it won't be on the EP, but I wanted to give it to the world anyway. It's just a tender vignette with this idea of being okay with having a sort of romantic ignorance about a person and allowing your imagination to fill in the blanks.
NH: Do you ever collaborate with other musicians, singers or students?
CB: Collaboration is a huge thing for me. While I do all of my own writing and producing, whenever possible, I love to get other voices, other players, other minds on the recording part. It just really enriches the art for me.
NH: If you could collaborate with the musician, singer or songwriter of your choosing, who would it be?
CB: Right now, I'd have to say Tom Misch would be my top choice. He's a London-based singer-songwriter and producer who just put out his debut album a couple days ago. I see him as a more realized version of myself.
NH: Who would you say are the biggest influences on your music?
CB: I always struggle with this question, but I would say probably my parents, the Strokes, Al Green and Weezer.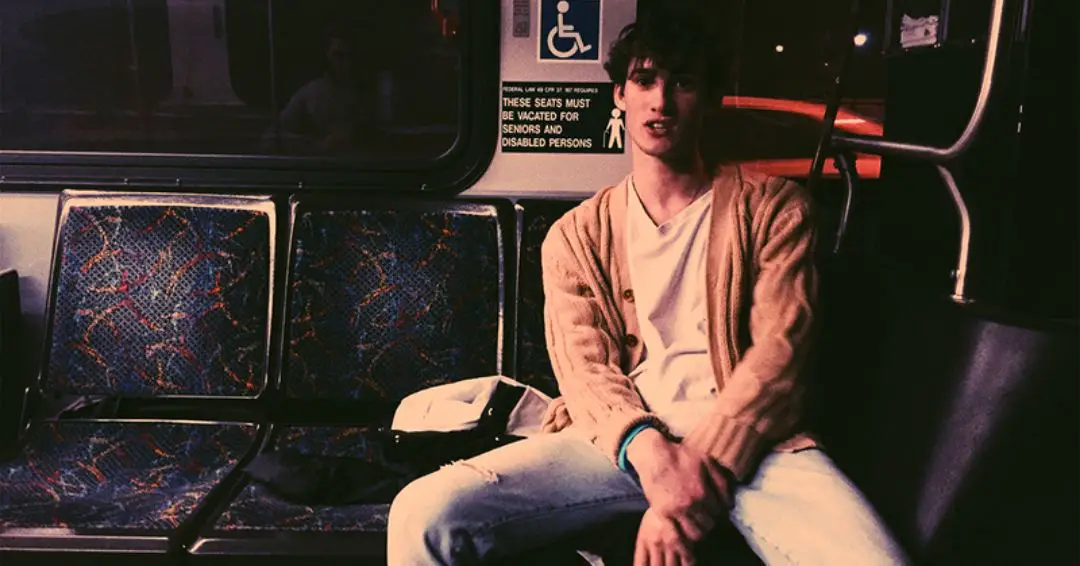 NH: As a singer-songwriter, there's quite a bit of diversity in your sound: some sounds jazzy, some R&B/Soul and your more recent work sounds more indie rock. How would you define your musical style?
CB: I would define it as honest. I just feel that there is so much beauty in so many different kinds of music that I want to be part of that beauty and genuineness. And representing it in my music, it comes out in so many different ways. But I like to call my music R&B/indie rock.
NH: When writing a new song, do you come up with the lyrics first, the music first or does it vary? What is your creative process as a singer-songwriter?
CB: I think most of it starts with my acoustic guitar, but I'd say the energy that it takes to start kind of comes to me at random times. I'll be walking home from class and have an idea in my head, run home, grab my guitar, open up Voice Memo and record. Then I throw it into my production software and go from there.
NH: I read that you are a transfer student at Syracuse University. Where did you start out and what prompted your transfer to Syracuse? How has the transition been?
CB: I was studying at Michigan State University in the residential college for arts and humanities. It was my second year studying humanities and English, and I kind of got to a point where I was spending all of my time doing music. Even though I loved the curriculum, I realized I needed to make school about music.
The decision to go to Syracuse was not based on falling in love with the school. I looked into transferring into the music program at Michigan State for the following fall but learned I could only enter in spring. I didn't want to take a semester off, so I looked into programs that would take me in the fall, and Syracuse would. So, I auditioned, and I got in.
The program is good, but the best part is the people I've met. They're so supportive, and I feel like I'm in a stimulating environment. Definitely a good decision for me.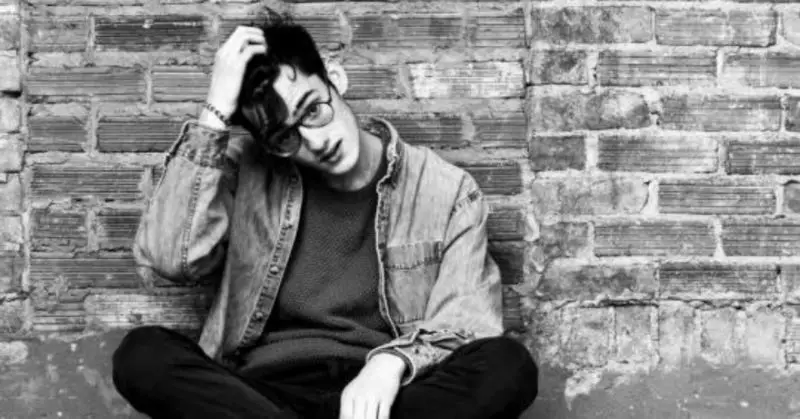 NH: How do you balance performing, recording and coursework?
CB: I will say it's tough. I mean it helps that I'm studying music industry in school, so sometimes schoolwork matches up with writing and recording. I always say now, "If I'm finding success in my path in my music career, I must be doing something right." So, it's all relative.
NH: You're majoring in music industry. In a perfect world scenario, would you be a performer or someone behind the scenes?
CB: Yeah, you know what? This past semester has really allowed me to evaluate my future career path in a different way. I've gotten more in touch with my music, but I don't think that I want to be on tour for the next several years.
I don't want to spend my 20s on tour and recording, which is why I'm doing an internship this summer in Seattle with a record company. I really want to keep my options open. Realistically, I'd like to work for a record label or music publication. Something more grounded.
NH: If you were to stop performing and recording your own music, which role do you think you would most likely find yourself in? Would it be something related to managing other artists, producing their music, etc.?

CB: I would definitely love to be an executive producer on a record label, overseeing creative direction of all the projects on the label, always having that direct relationship with the music, remaining creative.
NH: How often do you perform live? Do you travel a lot for shows, or do you try to stay in the Syracuse area during the semester?
CB: Last year I played many shows. It was overwhelming. So, this year, I've decided to lay low on the shows and focus more on writing and recording. I've only played four or five shows this year — most were in Syracuse, one was at Penn State and one was out in Detroit.
I would really love to play some shows in Seattle this summer, maybe go out to Los Angeles. People have been reaching out to me, asking if I'm going to be on tour and be in this state or that state. I'd love to go out and talk to people face-to-face and meet them.
NH: Is there a message or a theme that you try to convey through your music, or does it tend to vary from song to song or album to album?
CB: I write a lot of love songs. I try to write songs that put into words these things that people feel. But, I'm trying to grow from just writing about heartbreak and love. As I get older, I'm trying to utilize this new perspective that I've developed.
I just like to use music as a tool to create togetherness, shared emotion and community. Music is about people, and I'm lucky to have realized my ability to bring people together through music and create that community.
You can listen to his music on Spotify here: